Welcome to the Kids Holiday Gift Guide for 2018 we have found some of the funnest and greatest toys that are going to be a must on your kids list this year.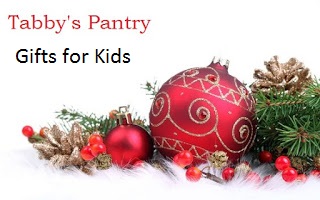 With a little guy who has had night terrors his whole life we needed something that can help calm him down at night.  It is not always easy to calm down any kids let alone an Autistic one when they are scared.  Come see how Starshine Watchdogs can help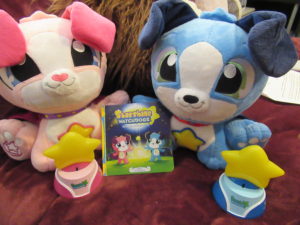 A must have for you stocking this year is Orbeez come check out the full review here and video below to see how these surprise little guys work
Ryan's World with so many fun surprises to be opened your kids will have a blast. These will sell out fast so make sure when you see them to stock up for the holidays.  See full Ryan's World review here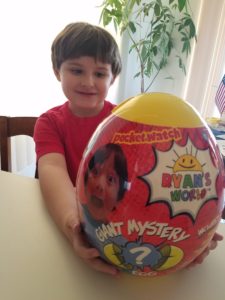 Have you checked out the collection from Goliath Games They have something great for everyone and I love the idea of games for the family for the holidays come check of the Full review of Domino Junior here 
Have a hard to find toy, or has your child already started a collection come check out Megalopolis and Toy Overlord you are going to love them with a wide range they are going to be perfect this Holiday Season. See full review here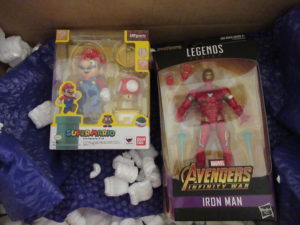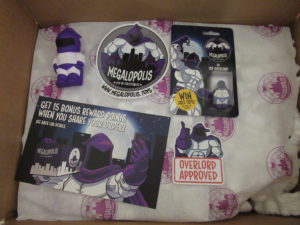 "OMG I want to hug a monster" So of course we did.  While we were at the North Star Booth we got to play Monster Match and I knew right away my son would love it. Come check out the full Monster Match review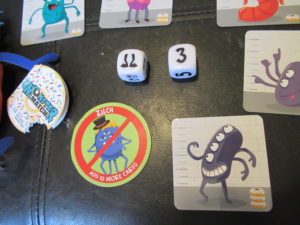 What will you get from your Cupcake Surprise?   They have the Classic Tales, Masquerade, Bridal, and Fairies.  Each one of these are so cute. Come see the full review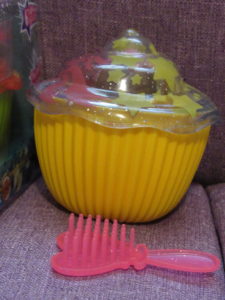 Do you know what I love more then Kawaii Squeezies?  I love surprise Squeezies.  Kawaii has a great collection you are going to want them all. Come check out the full Kawaii review here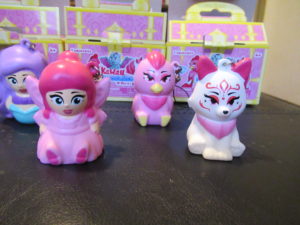 Are you a creative person?  Well no worries weather you are creative or like me and have no creative bone in your body this machine is still fun.  The 3Doodler is a 3D art pen you can use to create what every you imagine.  Come check out the 3Doodler review here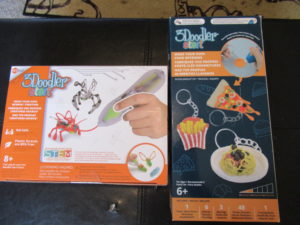 The Break Away Ballz is a puzzle ball with a surprise ball inside. So much fun for any kid in the family come check out the full break Away Ballz review here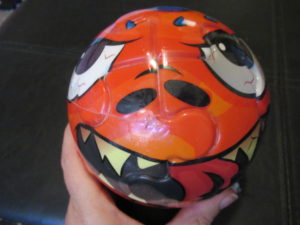 I love the fact that I can see the look on my sons face when he plays with it.  This really does bring me back to my childhood when I had no worries except to learn how to get my slinky to go down the stairs.   Check out the Full Slinky review here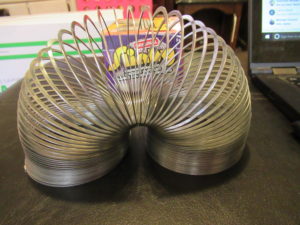 Have you heard of Do Dats?  If not then your kids are missing out.  These cute little friends have a whole story around them and even have birthdays.  Come see the full Do Dats review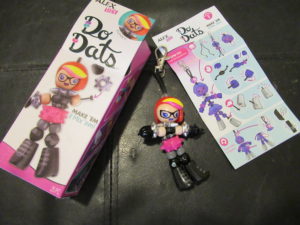 What is the seeker meant do if there is no snitch? Now you can show your skills with Wow Stuff Snitch. See Full Snitch Review here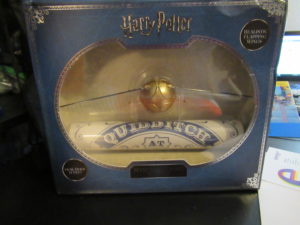 As you all know we have loved Green Toys for years.  Now they went and got even better.  They have teamed up with Sesame Street to bring us some great outdoors toys yours kids are going to love. See Full Green toys Review Here
I love the idea of wrapping up a bunch of books before the Holidays and letting them pick a new one every night before the holiday.  Max Goes To Jupiter will be great to add to the book pile. See Full Book Review Here
When I showed my son the pictures of the products he went nuts for the Slime Slide.  Then he called my nephews and they all insisted that We had to get it. See Full Slime Slide Review Here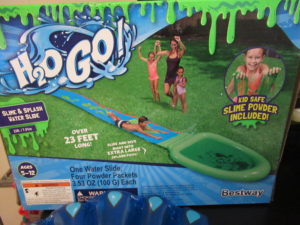 Smashers were a huge hit in our house this year. Now we all know my son loves throwing stuff and surprise toys so the Smashers were right up his alley.  Just like the name says Throw, Smash, and get your Surprise. Come check out the Full Smashers Review here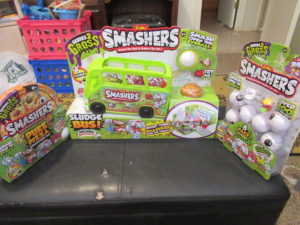 North Star Games has a wide range of games your family is going to love. With a full line of games for everyone in the family you wont want to miss out See the full North Star Games here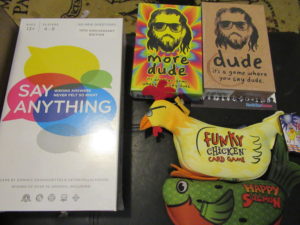 When I saw the Robo Alive they had some really cute Dinosaurs, lizards, and snakes.  I never knew they also had Spiders. Come see the Robo Alive review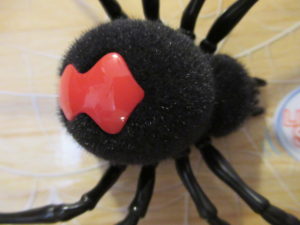 Having a PJ Mask lover in thou house I know when ever anything come out it is a must have in our house.  So, when the new PJ Mask Super Moon Rocket came I knew I had to hide it from him till Christmas. Full PJ Mask review Here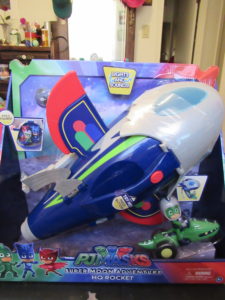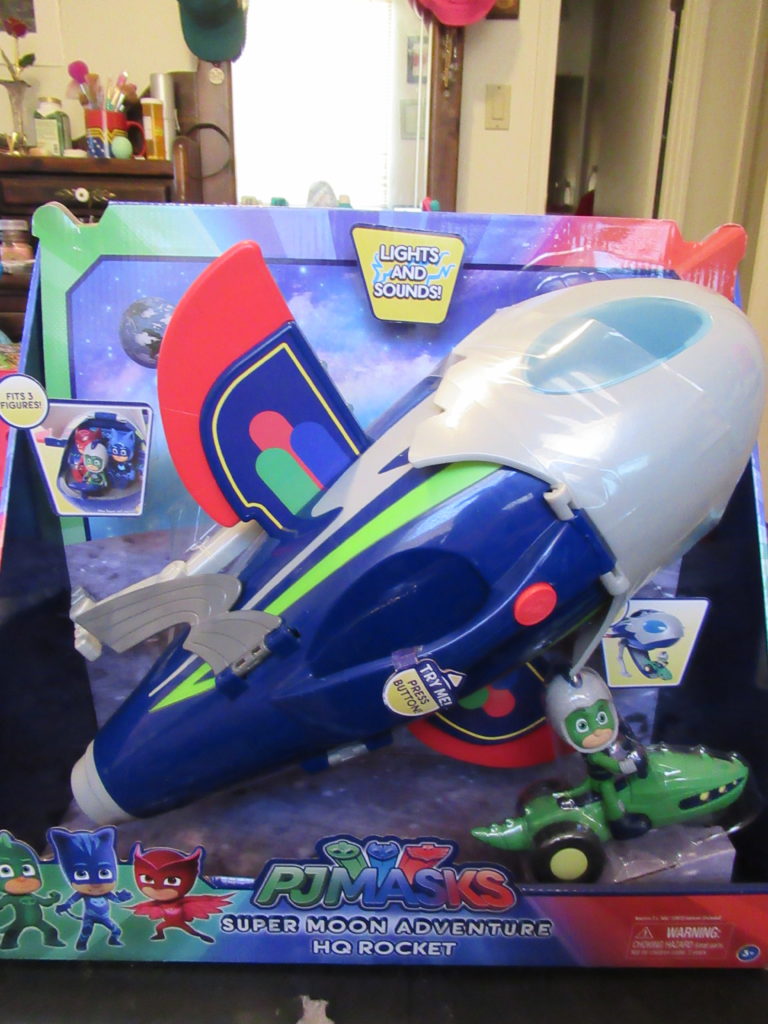 Omg it's a RAINBOCORNS.  I have been collecting unicorns since I was born and I love rainbows so this was a must have in our home.  Must check out the Full Rainbocorns here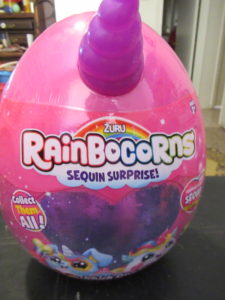 If you have a little one that loves surprise toys as much as my son does then these 5 surprise are a must in the stocking this year.  You get 5 surprises in each toy. 5 Surpries toy review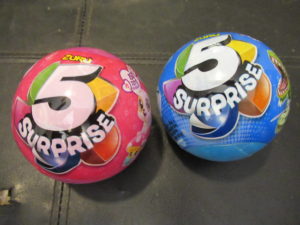 Well I can tell someone has been reading my blog because they sent me what they knew would be my favorite the MAGICOOL UNICORN.  Check out the full Twisty Pets review here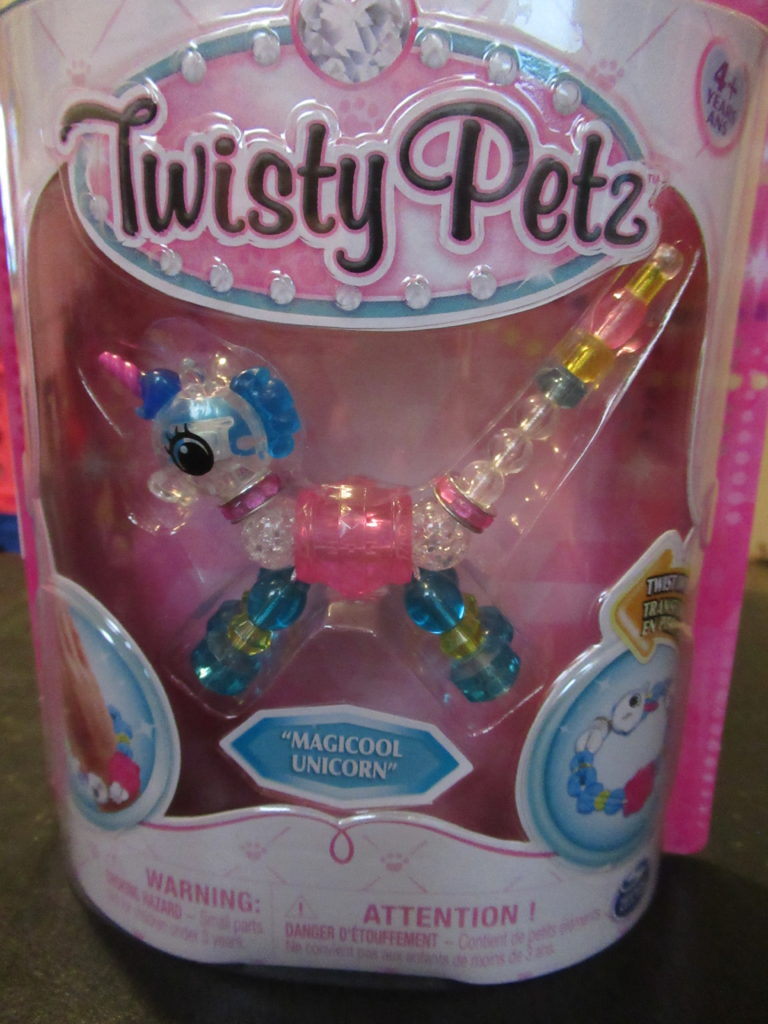 Well as most parents know Hatchimals has been a hot toy for the last few years.  This year is going to be no different.  See our full Hatchimals review here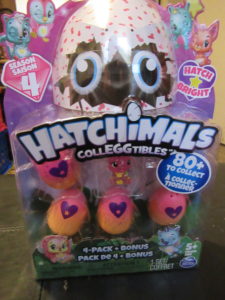 When we went to New York this year for the toy show our swag box showed up with the cutest dog.  We opened the package and we got an advanced copy of Sgt. Stubby: An American Hero.   See Stubby review here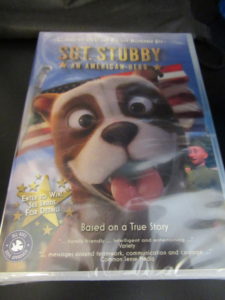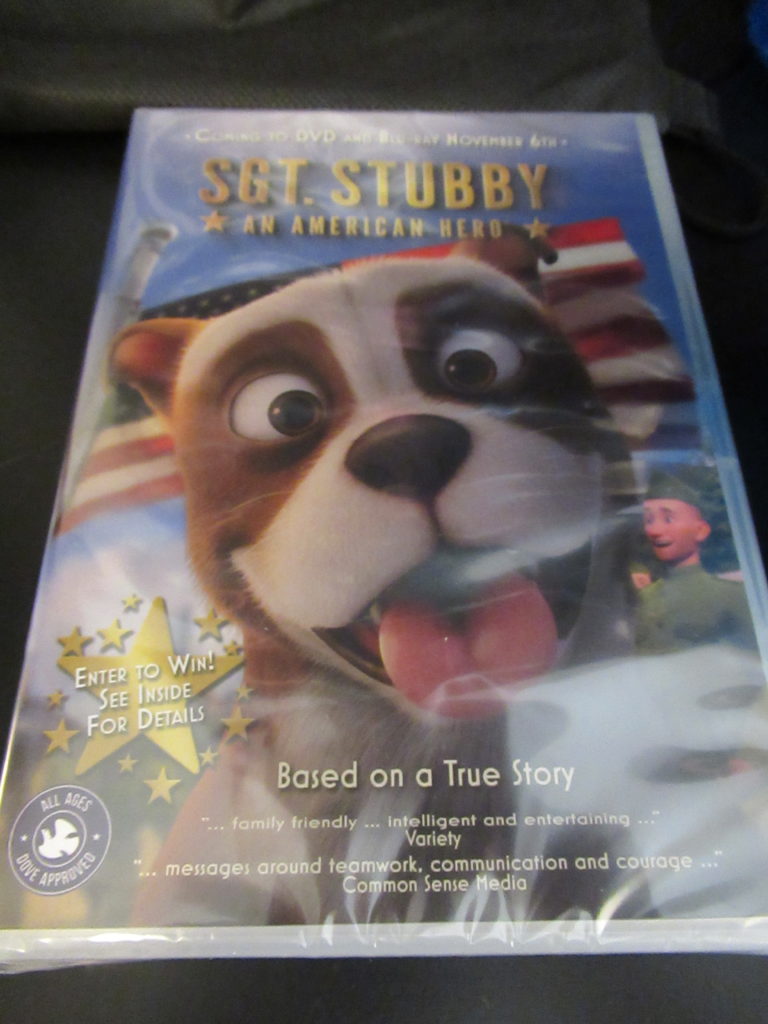 Its funny Mickey is one of those charters that have stood the test of time in our home and my sisters.  No matter what Mickey is a must have.  The Hot Diggity Dog Mickey review
I remember when we were kids.  If we wanted to make a friendship bracelet you had to really dedicate some time to it.Now this is no longer a problem with the COOL Maker KUMI KREATOR you can get them done in no time and they look better than ours ever did.  See full review here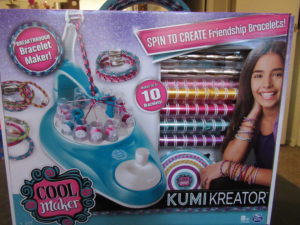 You can control AIRHOGS SUPERNOVA with the powers of your hands.  Toss it to launch it, touchless controls. With over 30+ Tricks figures.  All this and no worry about a remote control. See Full Airhogs Supernova Review here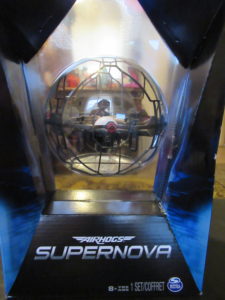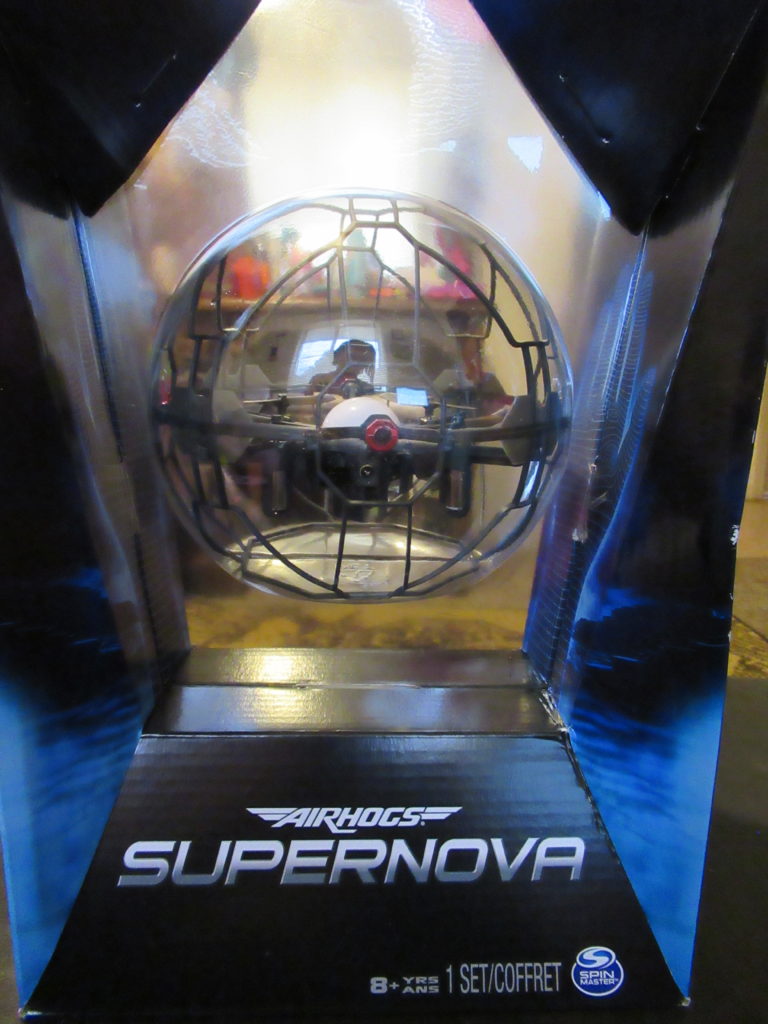 When I saw Beaker Creatures I knew right away that my son was going to love them.  Not only do you get a surprise guy when you are done but you can to play mad scientist to get them. See full beaker Creatures review here
My son loved Building Blocks I mean let's be honest what kids don't love them. With Max Build More Blocks from ZURU your kids can have even more now. See Max Building Blocks Here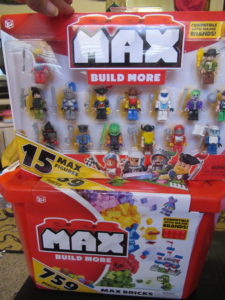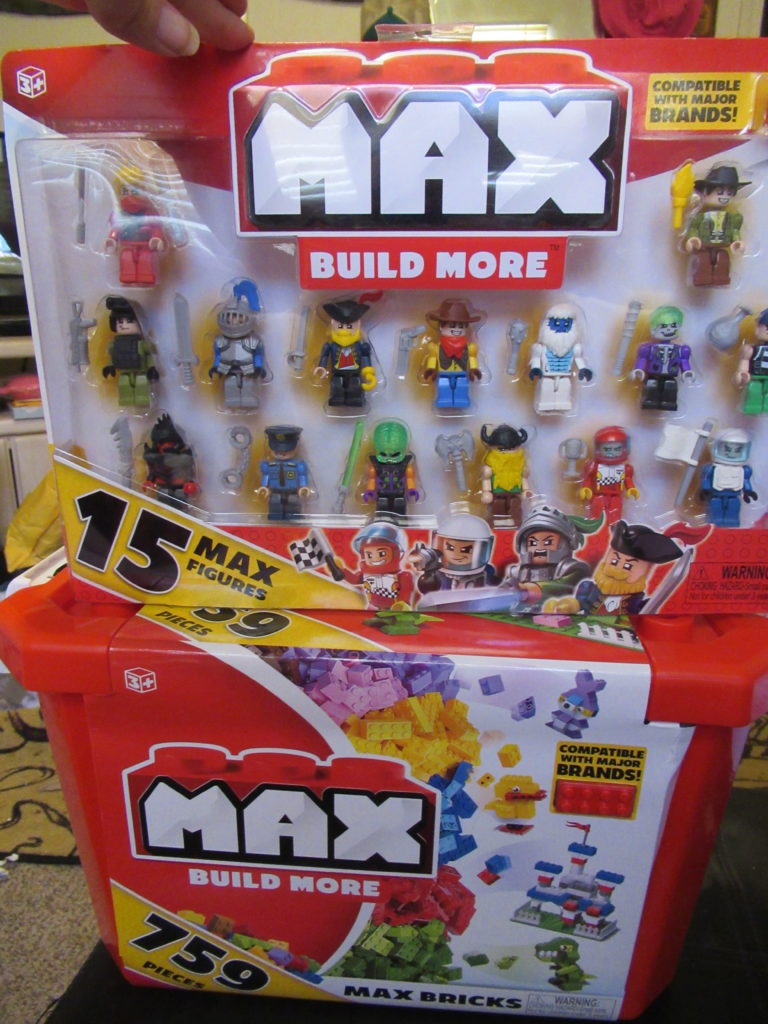 There are over 36 very cute PooPeez to collect.  I love that each is so unique.  You can buy them by the little mystery packs or even the accessories packs.  See full PooPeez review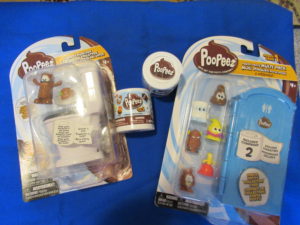 My son loves dough.  He can sit there for hours, but what is funny he normally just rolls the dough into different balls.  The Dough Balls from Fisher-Price was perfect for him. See Full Dough Dots Review here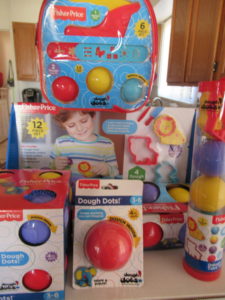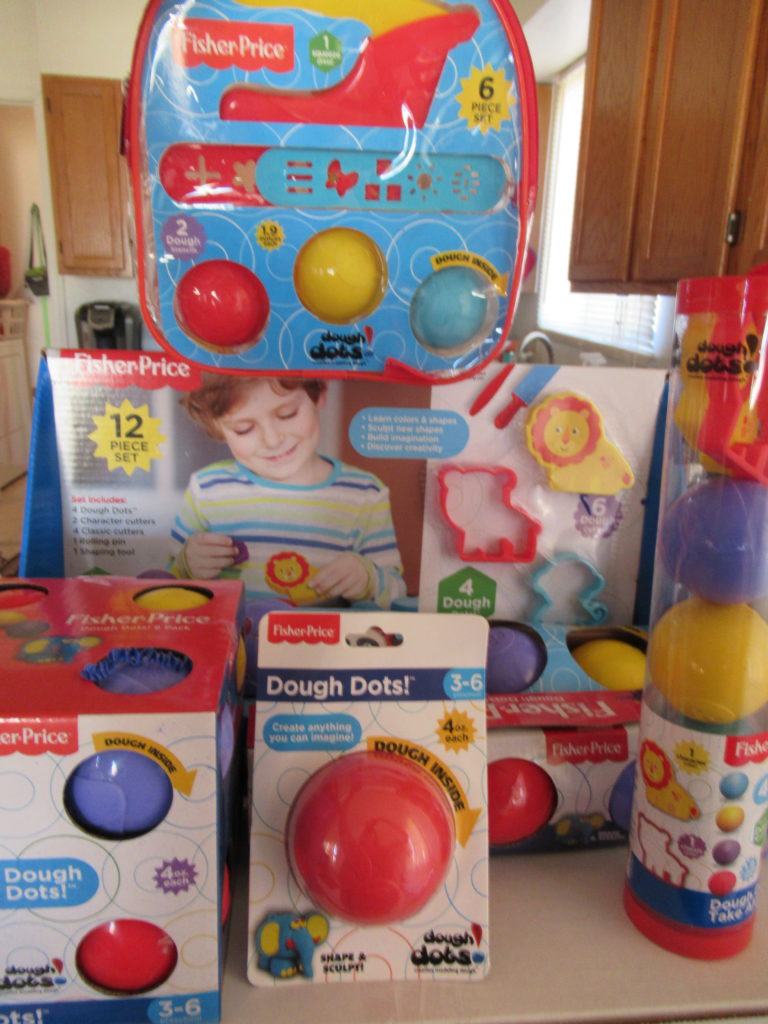 Do you have a little that loves their devices, but you are tired of hearing every word that is said?  Do you have a little like mine who has sensory issues?  Do you have a trip coming up for the holidays?  If you said yes to any of these that is why you need buddyPhones.  This great set of ear phones was made for your little one. See full buddyPhones review here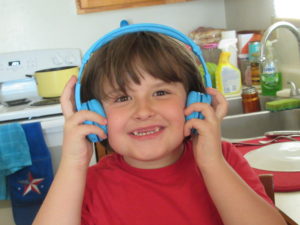 PLUS PLUS has come out with a fantastic new toy that will keep any kid entertained.  These double Plus sine blocks all fit together to make my sons favorite farm animals. See full Plus Plus review here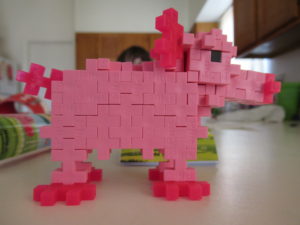 When it comes to books in our home the more books the better.  My son loves to sit down and read every night.  The nights leading up to the holidays my son gets a new book to unwrap and is so excited to hit bed and start reading. See Porcupine's Pie Book here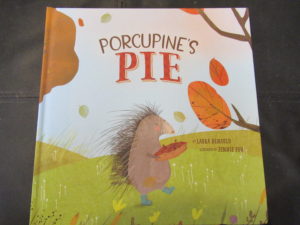 My little guy is obsessed with all thing's vortex.  When I saw this awesome Stem toy at the show I knew he was going to go nuts.  He gets to play and do experiments while watching the vortex to see that they do. See SmartLab Vortex here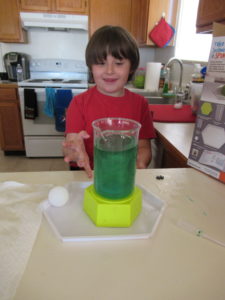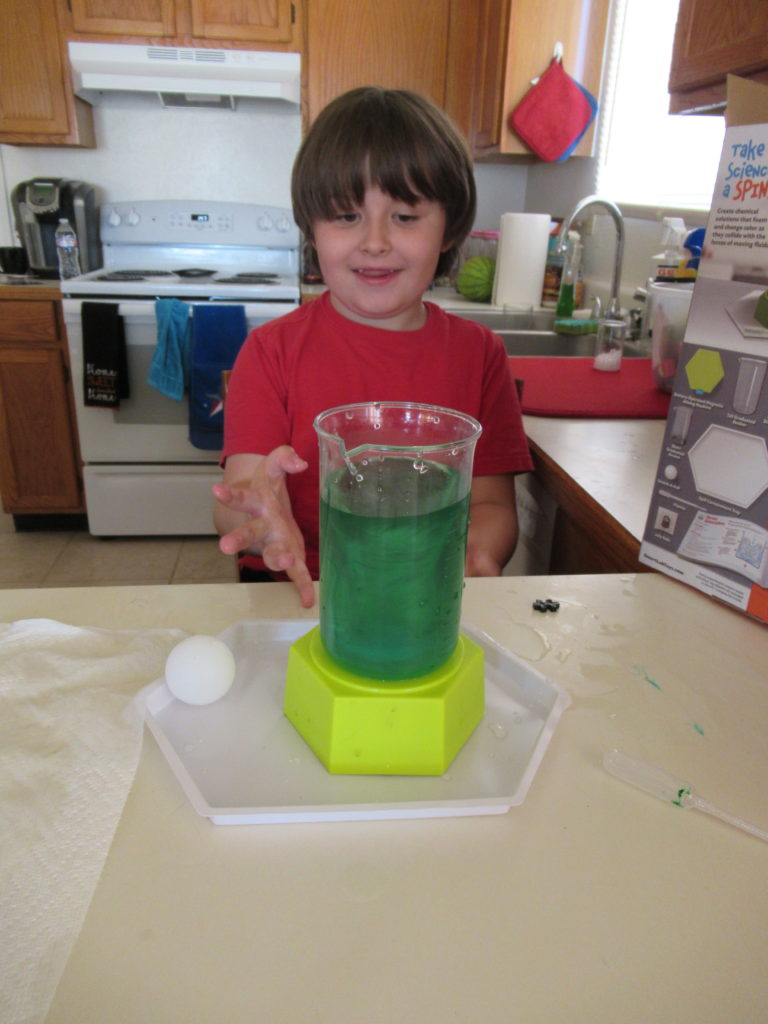 Around The Farm is a fantastic memory game that we all loved.  As you all know my son loves farm animals what he loves even more is any baby animal.  See Around The Farm Game here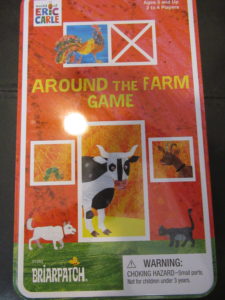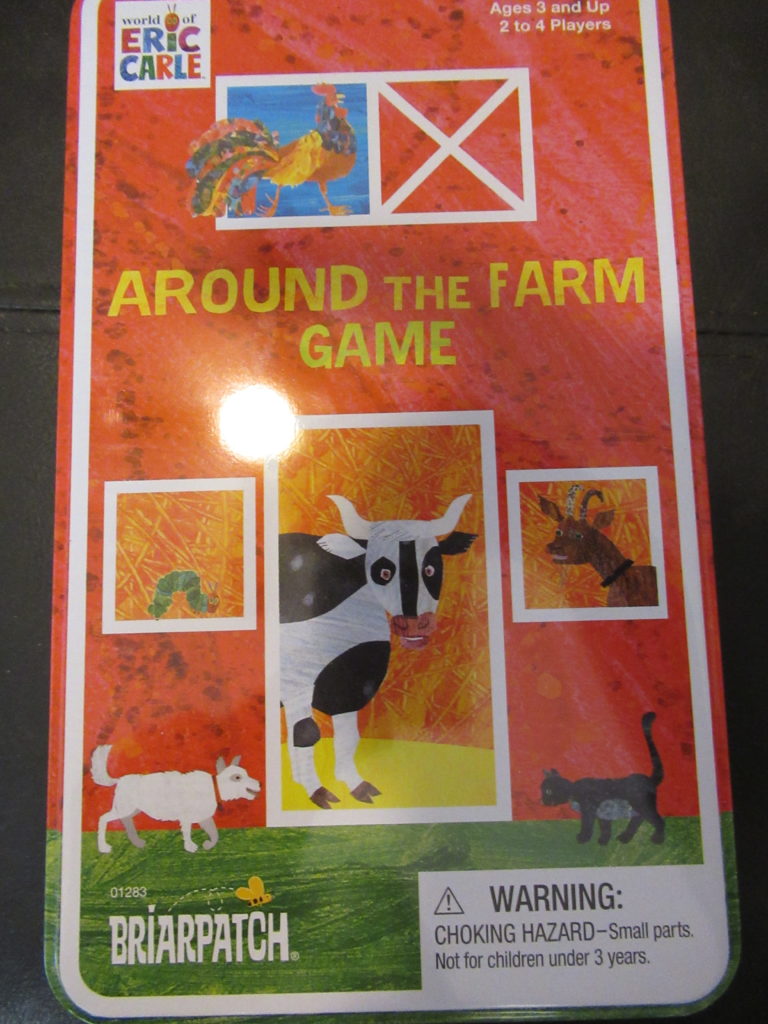 Does your family love a great game night?  Now we have a new game that your family is going to love.   This is a great game that will be a blast for your whole family.  See Full Chickapig Review here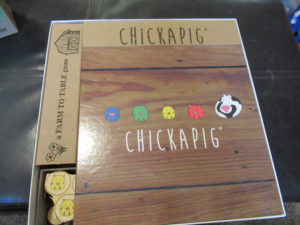 When I first saw the Stinky Science Lab I knew it would be fun.  My son has sensory issues and one thing he always does is smell everything.  See full Stink Science Lab Review Here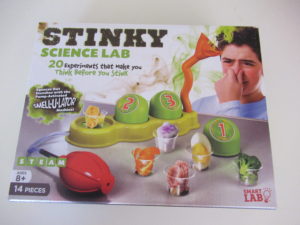 As you all know we love to find great games to play with our boys.  There is nothing like turning off the electronics and having a fun family game night. Check Out Not Parent Approved review here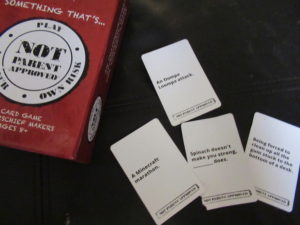 If you have a little one who is learning to read a clock?  The Tock the Learning Clock is exactly what you need.  Come see Full Tock the Learning Clock here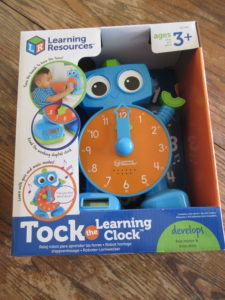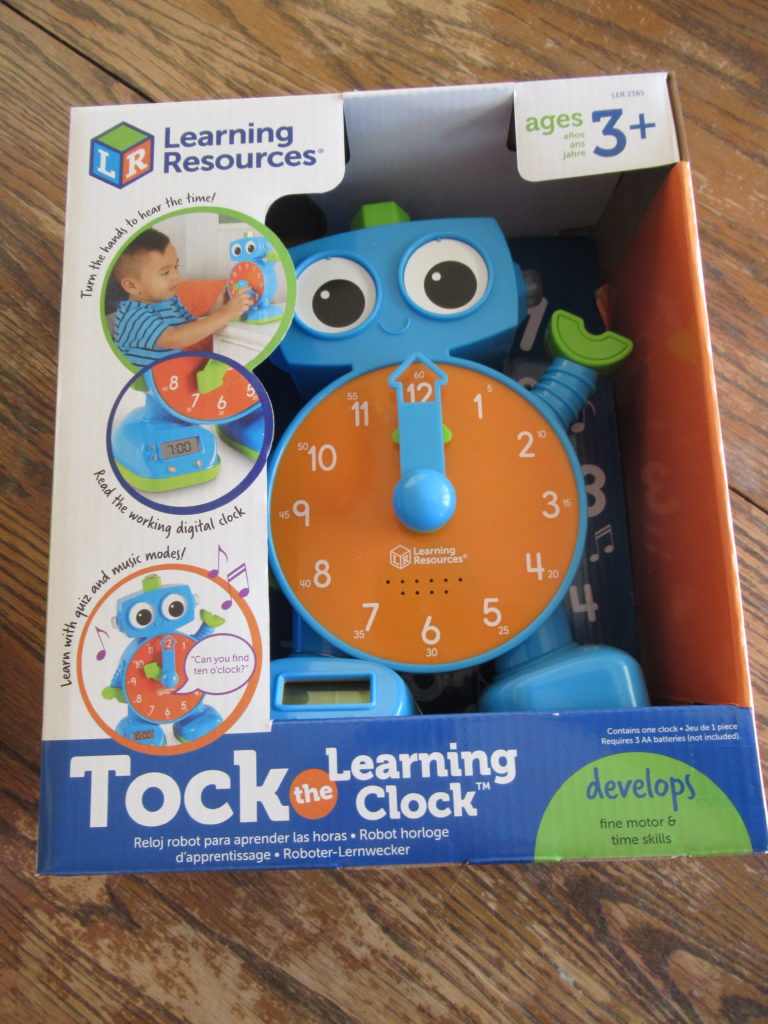 My son loves experiments, He wants to know what everything can do and how they do it.  When it comes to Stem Toys they are a must for little guy.  To keep him engaged with a toy it has to do something.  See full Magnets review here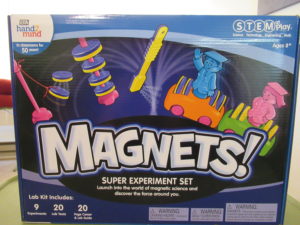 Have you check out the Play Foam Pals yet?  You can get these in great 2 packs and they don't just have foam to play with they have a new friend hidden inside too See Full Play Foam Pals review here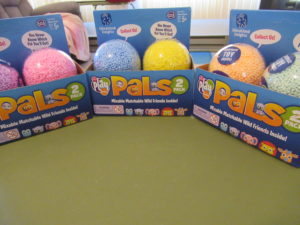 When I saw this Talking Globe I knew it would be a huge hit with my little guy.  He always wants to know everything about the world.   See Full Educational Insights Talking Globe review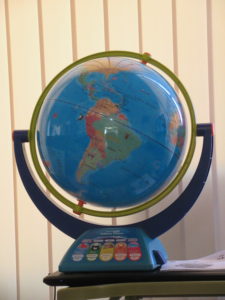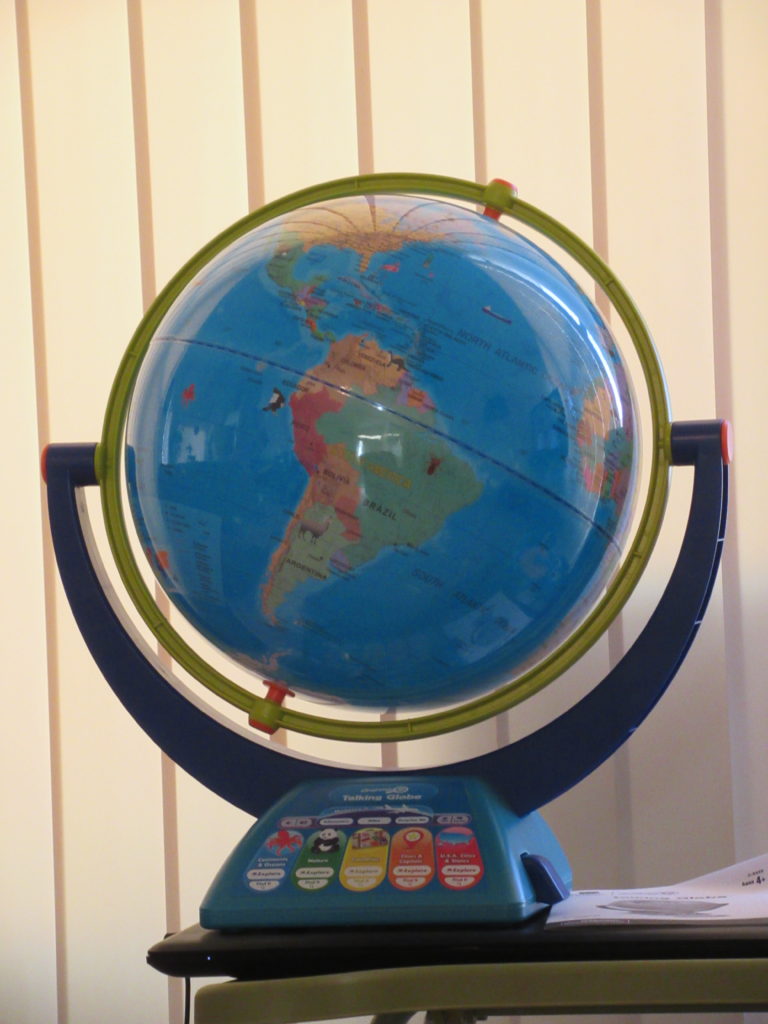 As you all know I love great games I can play with little guy that helps him learn.  Weather its memory, motor skills, logic or addition, everything he learns is another tool in his arsenal for the future RoosterFin Games has a great collection .  See full review here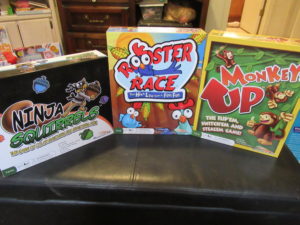 Everyone once and awhile I get to review a toy that just makes me sad.  Why Sad?  because where were these when i was a kid.  I would have had such a blast and would have been so excited to find a Fairyland Cutie under the tree. See Full Fairyland Cutie review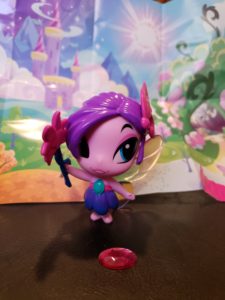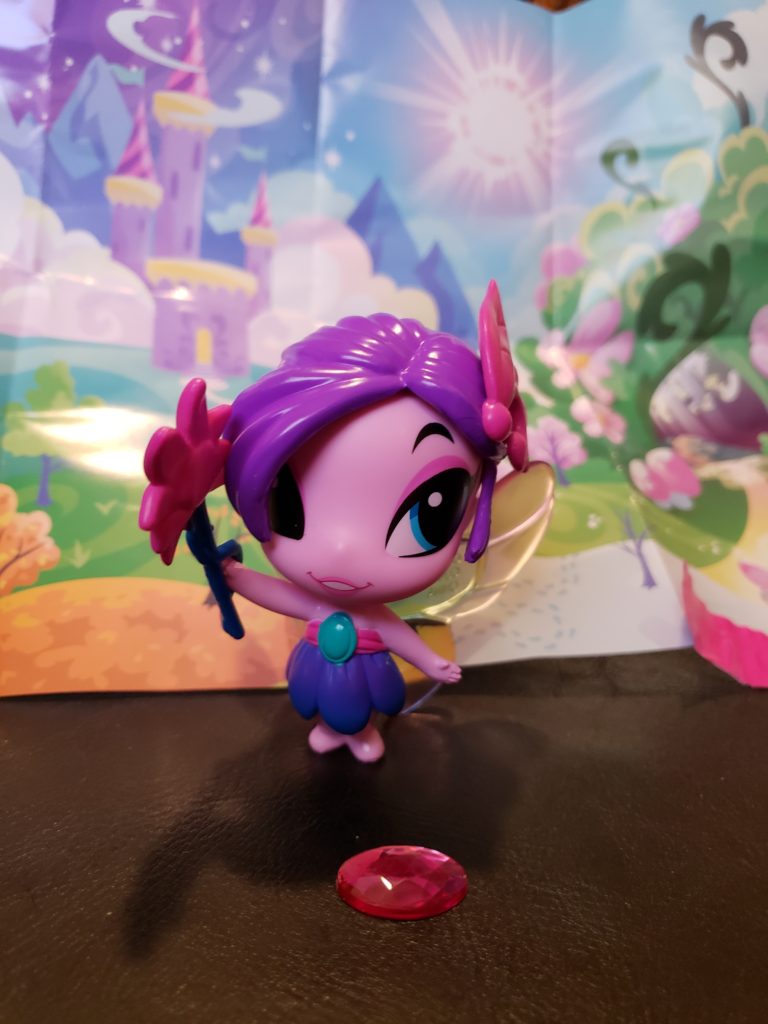 OMG a rainbow poop you all know I am in love, but it gets even better you can record 8 second on your Mojimoto.  He will repeat what you say and his little mouth even moves when he is talking.  Don't know what you want to record no worries he also will lip sink with your music. See full Mojimoto review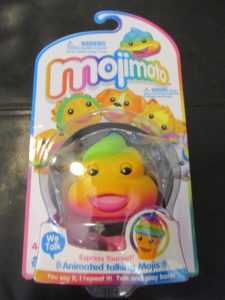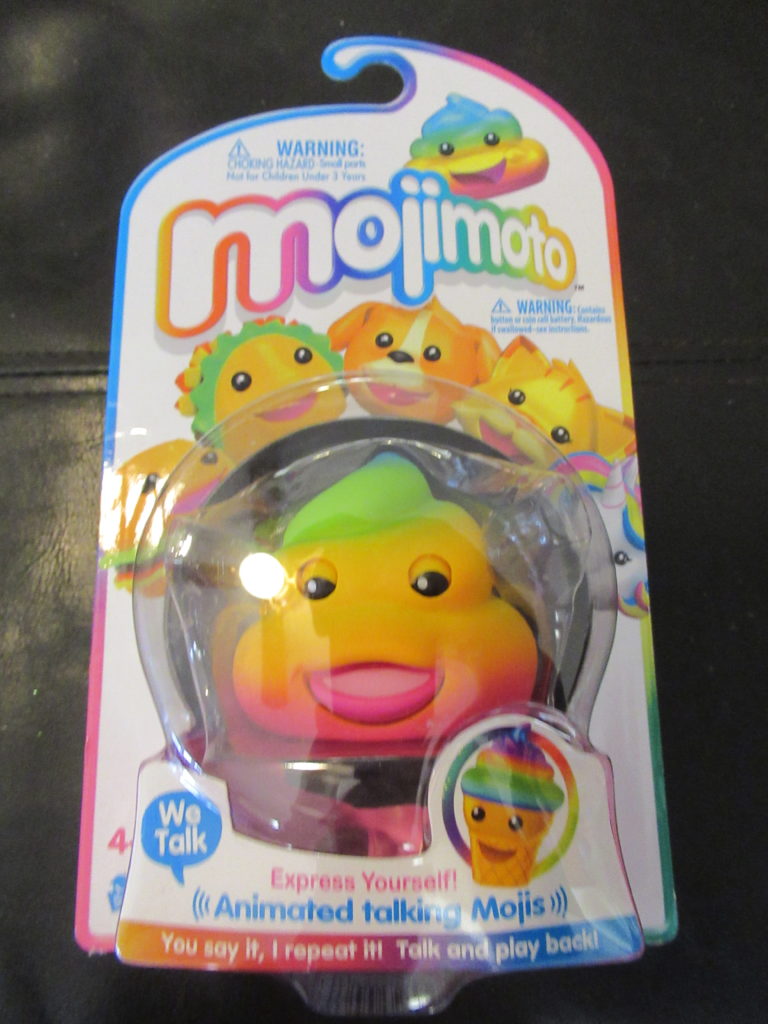 How cute are these cuddly Moosh-Moosh new friends.  They have a very cute collection you are going to want to collect them all.  They are super soft and of course come in three sizes. See Full Moosh-Moosh review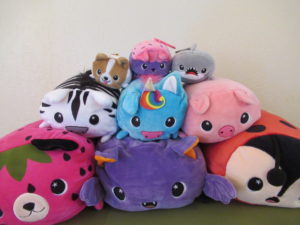 In our home the number one a kid must have is an imagination.  I love that Sharing Land has some great toys that are a must have this Holiday season. See full Epic Castle review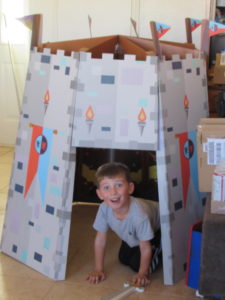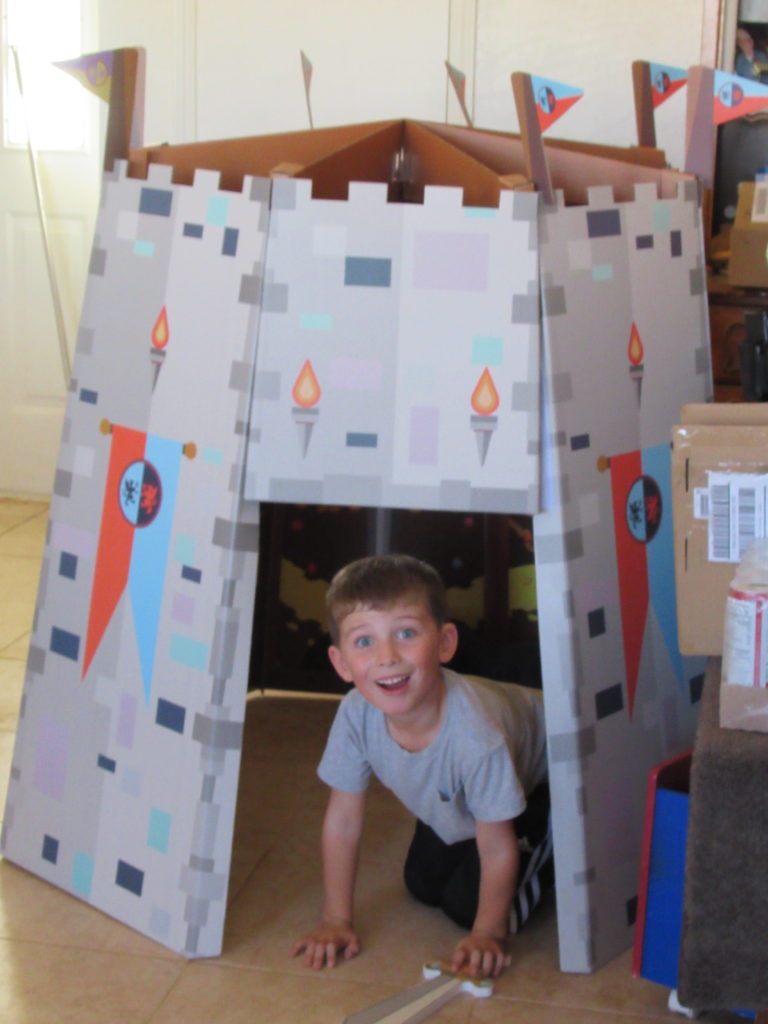 When the Sunny Bunnies showed up I had my nephews here and they went nuts.  I knew they had the cute little stuffed animals but I had no idea that they had cute interactive toys. See full Funny Bunnies review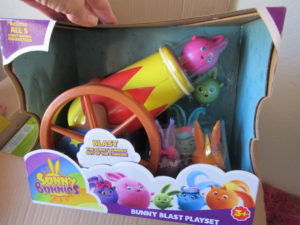 I was scrolling through Instagram and saw Grumblies and of course I fell in love.  These little guys are a cute angry at least that's what my son calls it. See full Grumblies review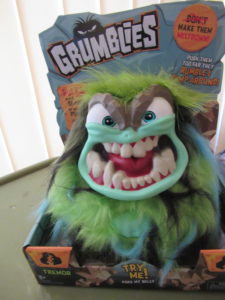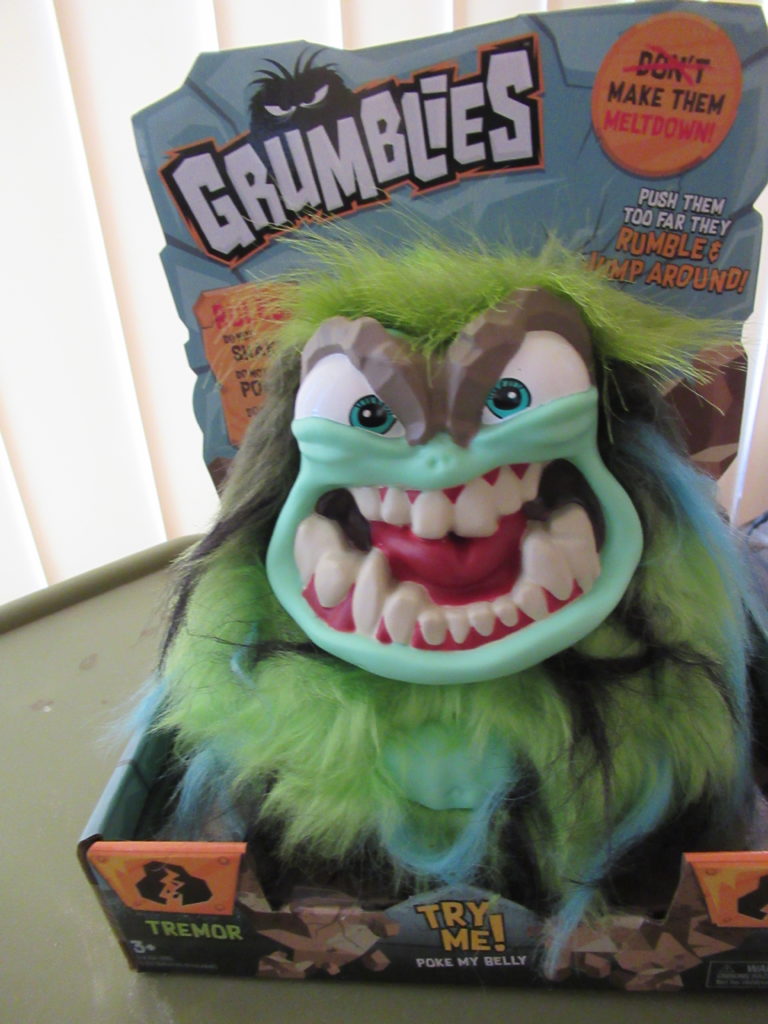 When it comes to headphones for kids there are a lot out there.  For us we are a little more picky then most.  We don't want to spend an arm and leg but they have to work great.  Come check out LiL Gadgets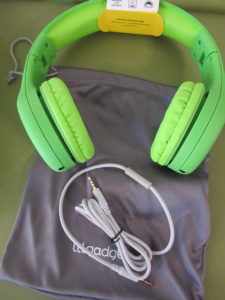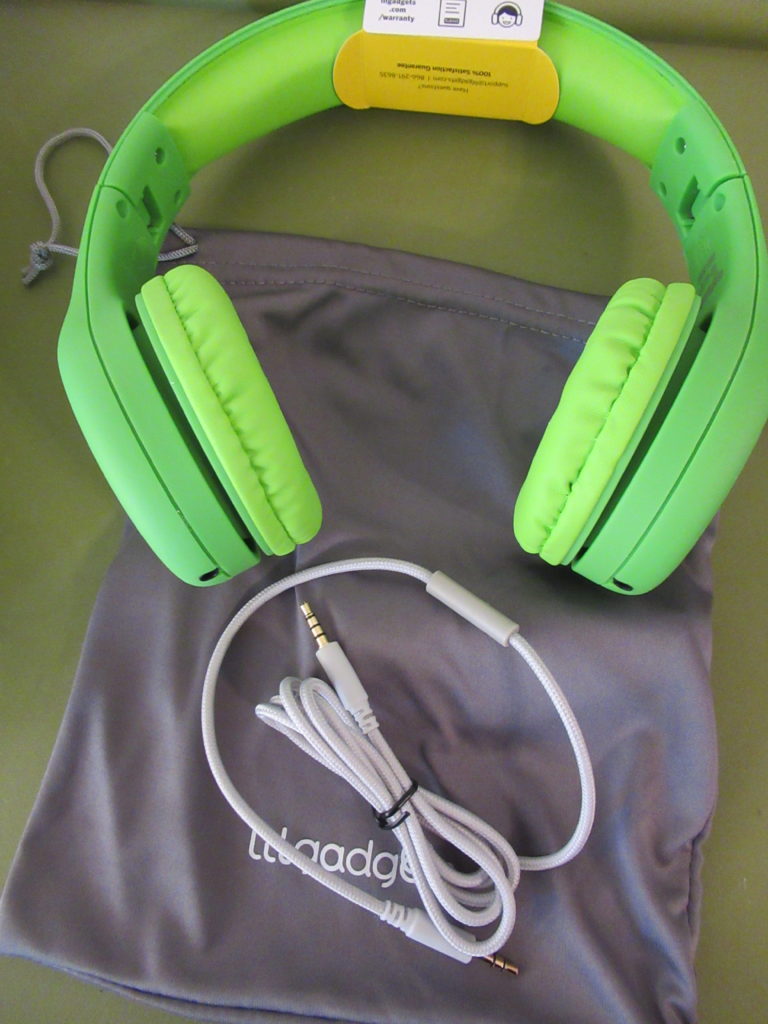 Selma's Dolls are striving to help all kids see how special they are. See Full Selma's Dolls Review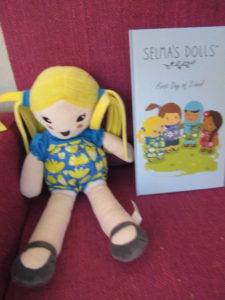 OMG we had Tonka when we were young, but they were nothing like this.  These Tonka TINYS are so cute they are a must for any car lover. See Tonka Tonys Review

My son loves when we find a cute piece of furniture that is just for him.  Like most parents we want him to have stuff that's is just for him but we also don't want to spend a ton of money on something that he is going to grow out of in no time.  See full Stash Chair Review

When the Sunny Bunnies showed up I had my nephews here and they went nuts.  I knew they had the cute little stuffed animals but I had no idea that they had cute interactive toys.  See Full Sunny Bunnies review here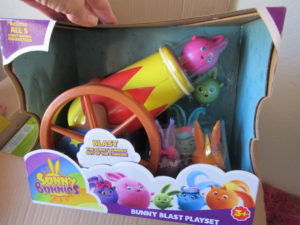 As we all know Just Play makes some of the best toys on the market.  If there is a show my little one loves Just Play most Likely has a fantastic toy for him to play with. See full Stuff Your Stocking With Just Play Review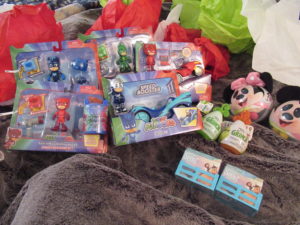 OMG, I knew these Squishmallows were cute when I saw them, I had no idea we would all be fighting over them. They are some of the cutest squishy animals you will ever see.  See Full SquishMallows review here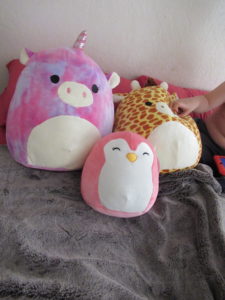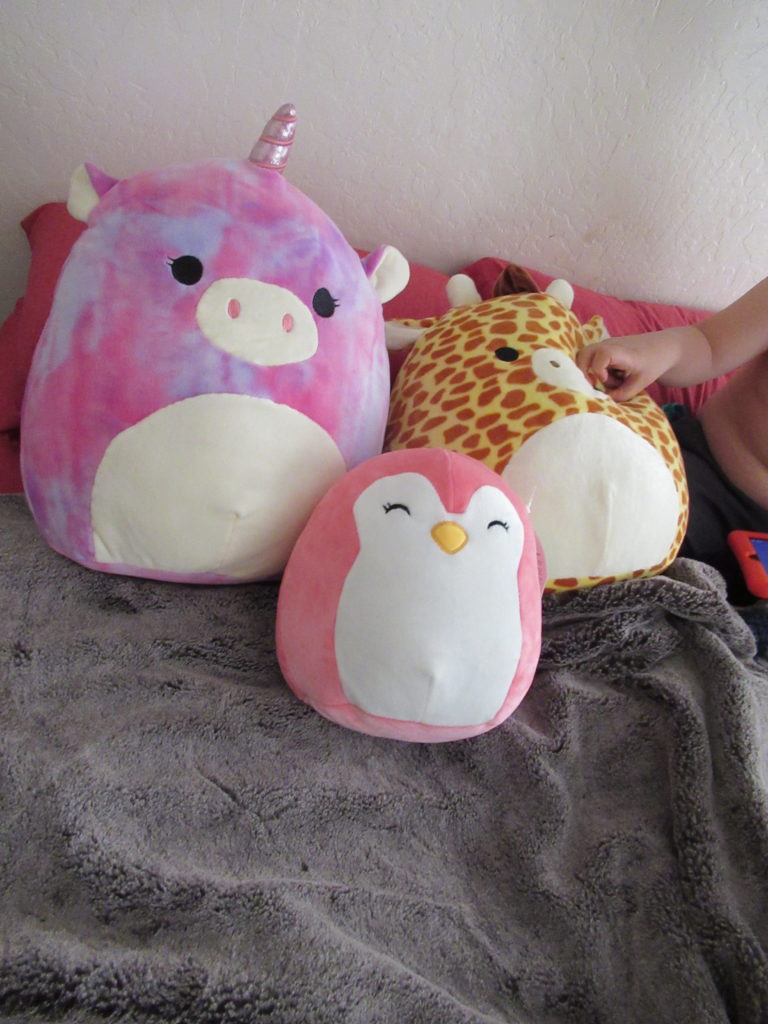 When we saw The Young Scientists Club Magic School Bus Grow Your Own Crystals I knew he was going to go nuts. See full Grow Your Own Crystal Set Review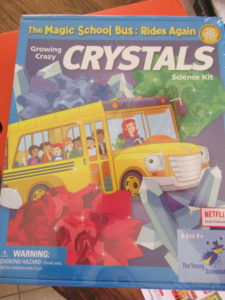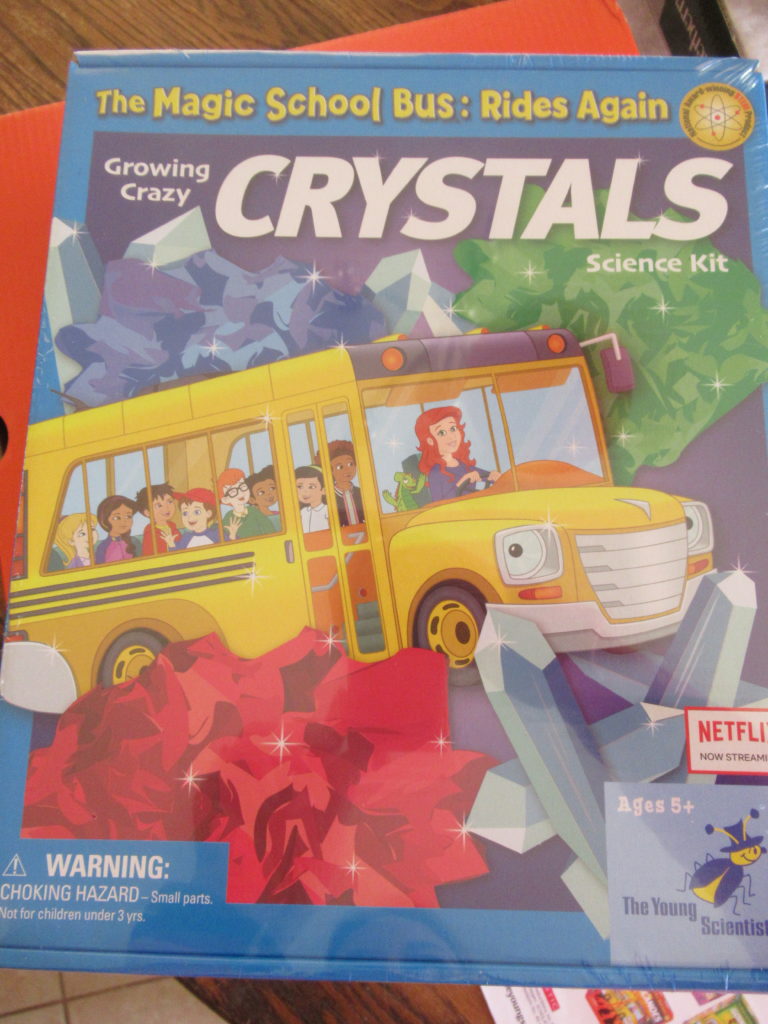 Its that time of year have they been naughty or nice this year?  Either way maybe what they need is a little coal in their stocking. Lumps, The Elf Coal Dice Game  might be just what the whole family needs.  As most of you know we love a great game night. See Full Review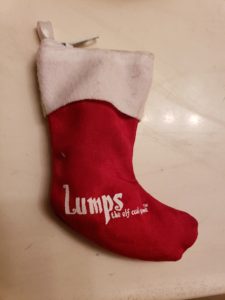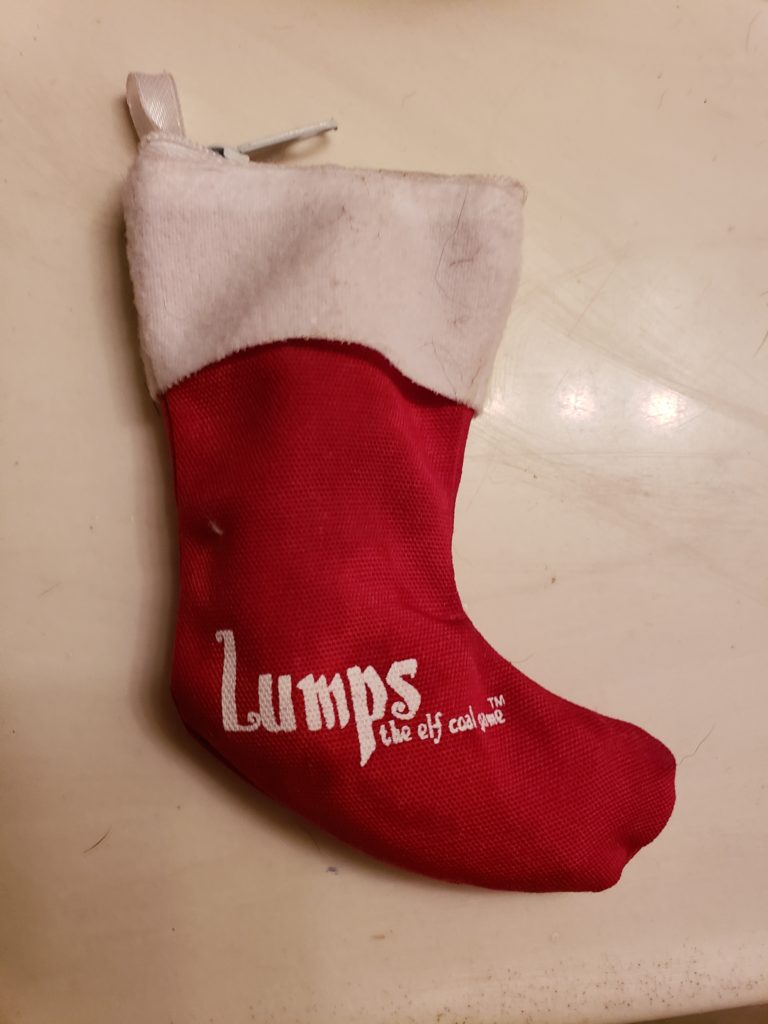 Coming Soon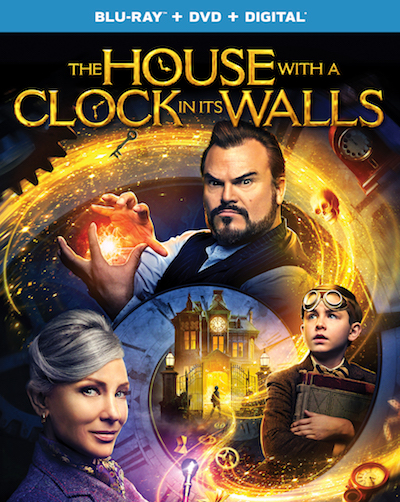 More to come don't forget to save our page and come back every day.