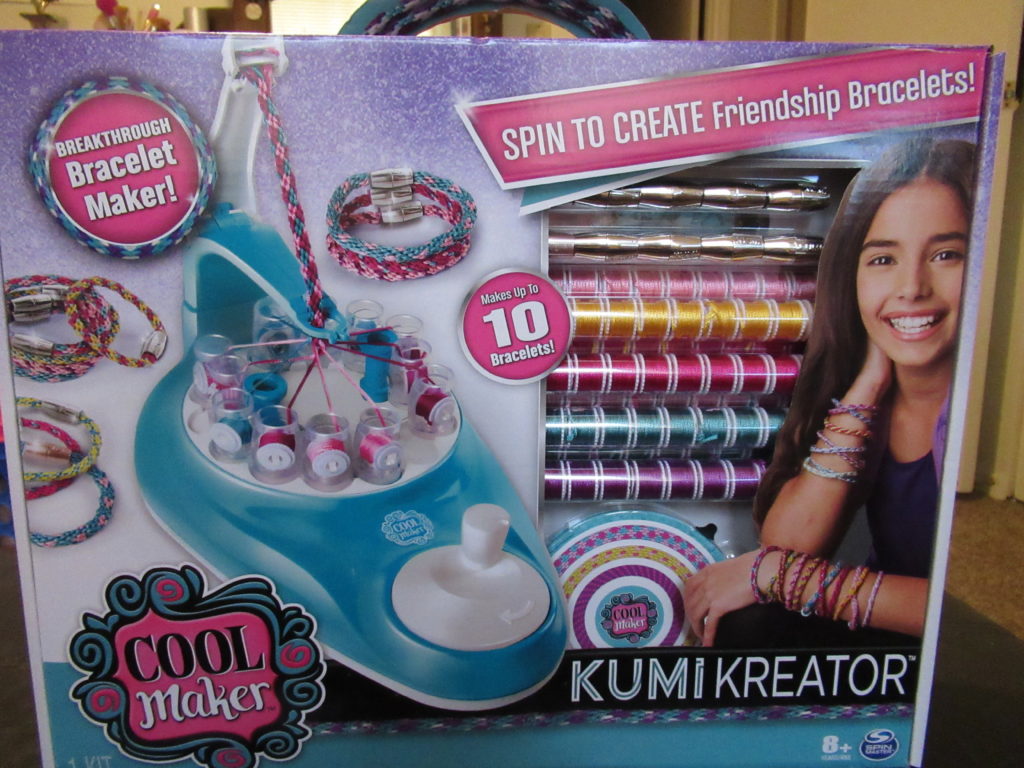 I remember when we were kids.  If we wanted to make a friendship bracelet you had to really dedicate some time to it.  Then you had to make sure that you made enough for every friend or you were in trouble.  So even when you finally had one done you could not give it away till you had for everyone.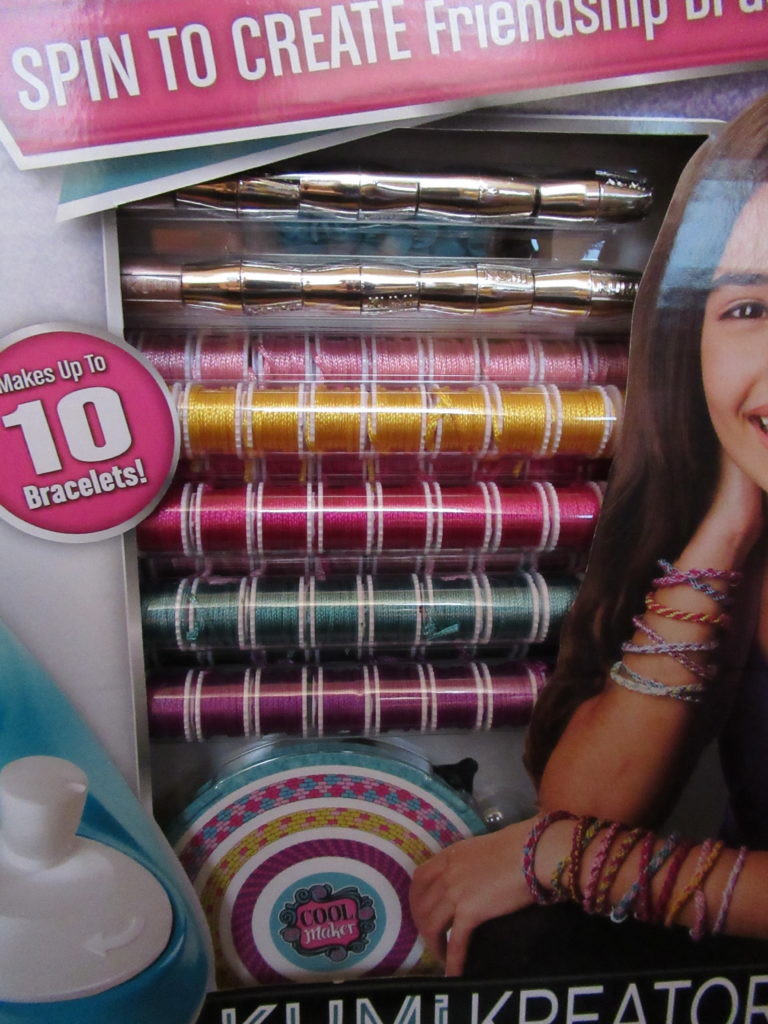 Now this is no longer a problem with the COOL Maker KUMI KREATOR you can get them done in no time and they look better than ours ever did.  We would try and make a fancy one with three whole colors now you can add a ton of colors and they even have clasps.  This kit can make 10 Bracelets.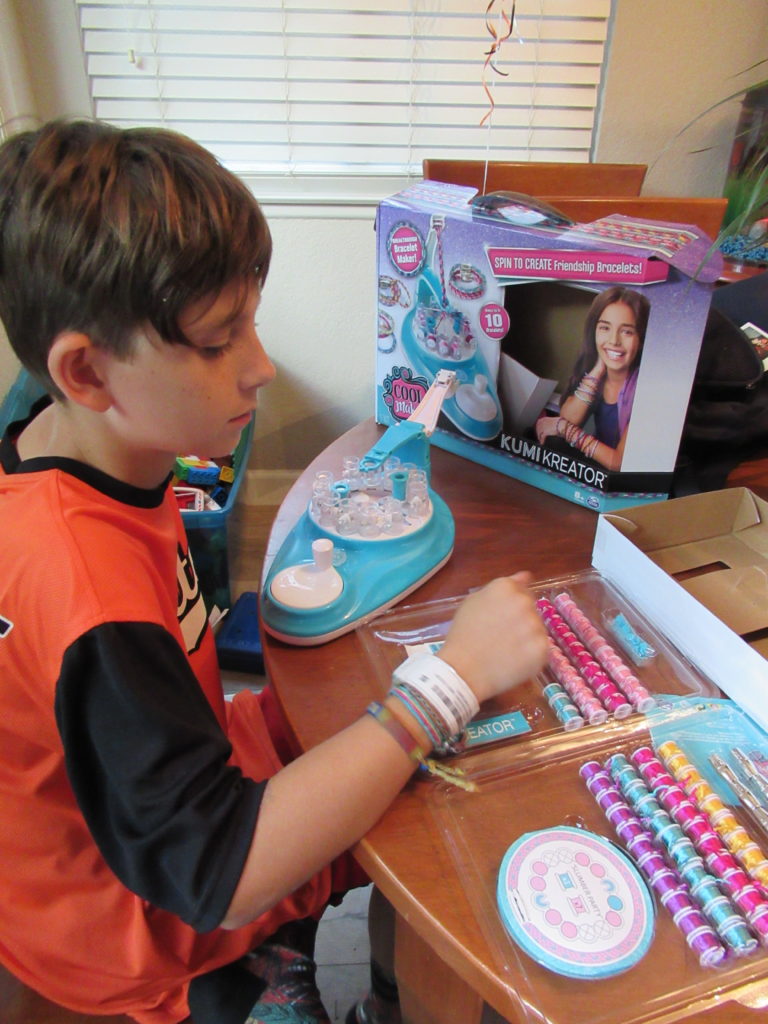 When I first took it out of the box and started reading the direction I thought this is going to be hard.  After getting it ready the first time the next time took just about a minute to get set up.  So even if you read the directions and think this is hard.  Give it a try you will be pleasantly surprised on how easy it actually is.  The directions are easy to follow.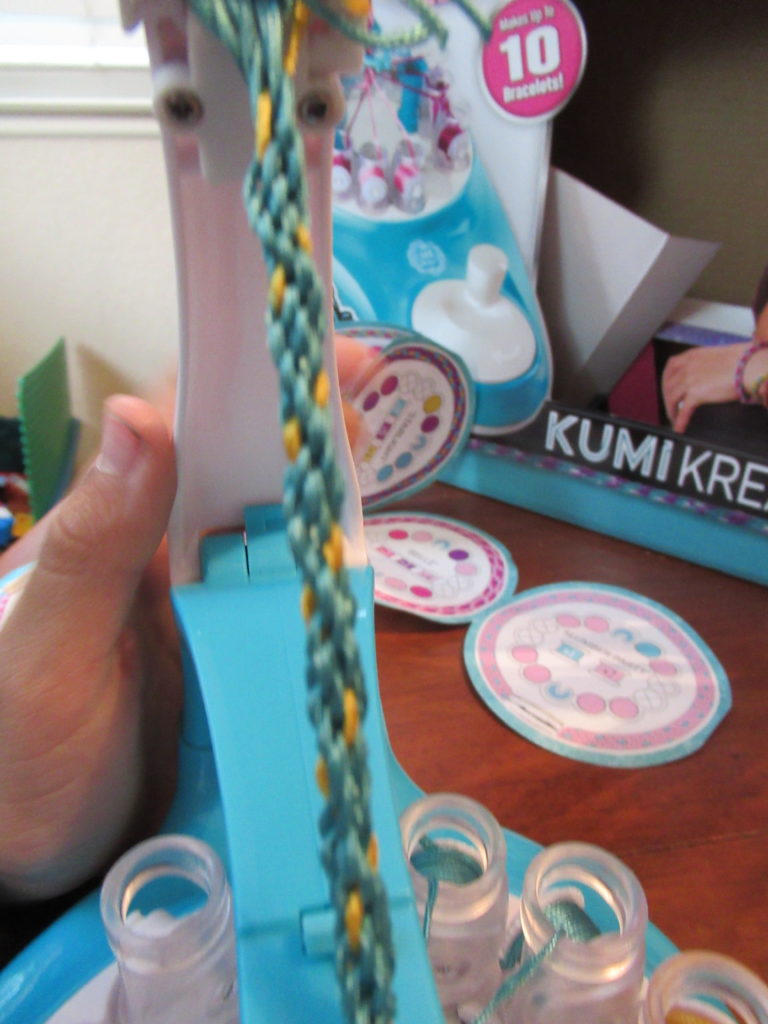 After you make your first one you can start making your own up.   The boys had three made in less than half hour.  And even mickey got his own friendship bracelet.  I love that these have clasps.  So much easier then we used to do.  The colors were bright and you got a ton of them.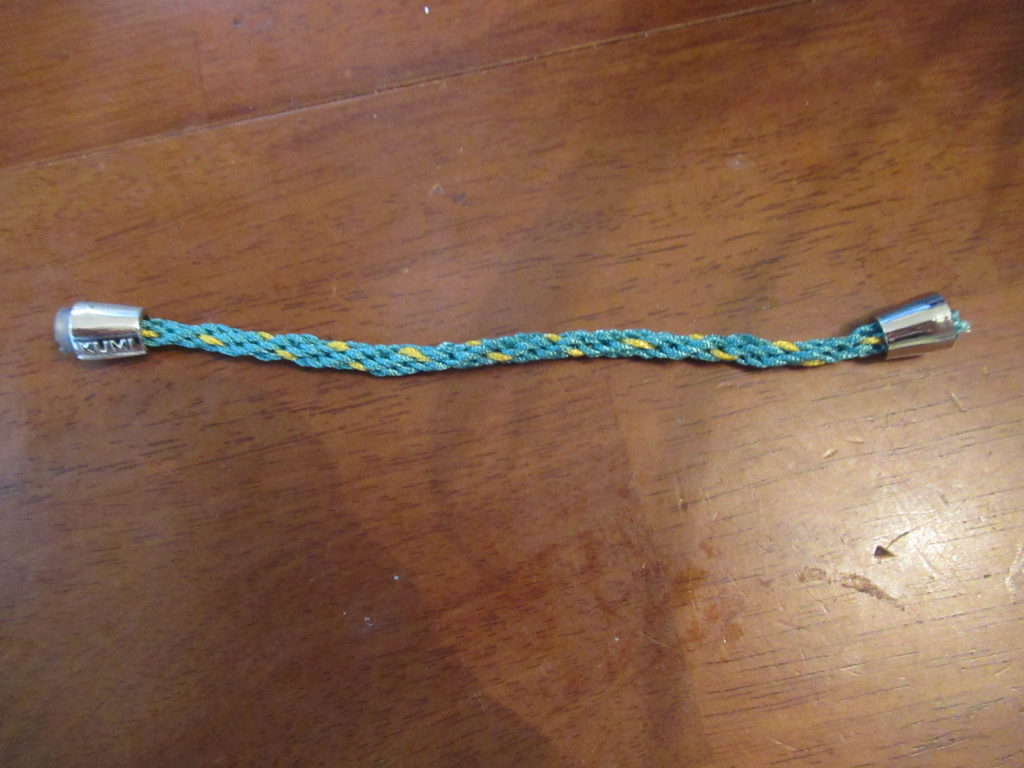 For those that are wondering yes you can but extra string for COOL Maker KUMI KREATOR and yes they have more regular colors so boys can also enjoy this.  I am going to get the set for my nephew with the red and orange and black string.  He loved the San Francisco Giants and my son loves red so this is the perfect set for our boys.
I got this free in exchange for an honest review.