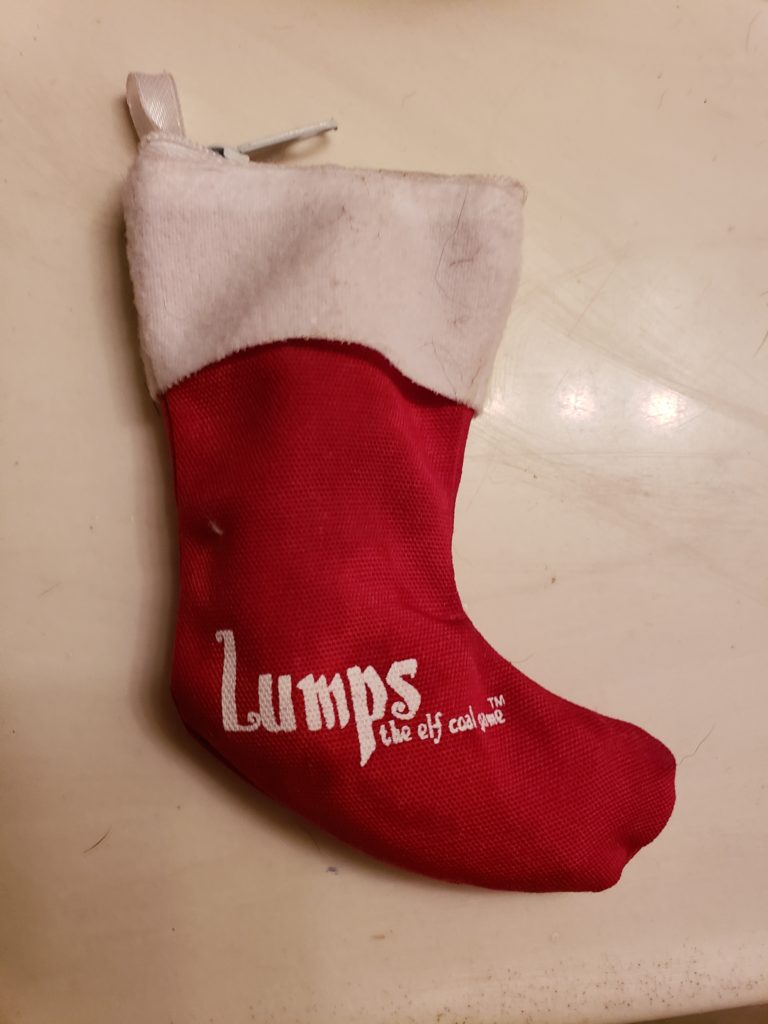 Its that time of year have they been naughty or nice this year?  Either way maybe what they need is a little coal in their stocking. Lumps, The Elf Coal Dice Game  might be just what the whole family needs.  As most of you know we love a great game night.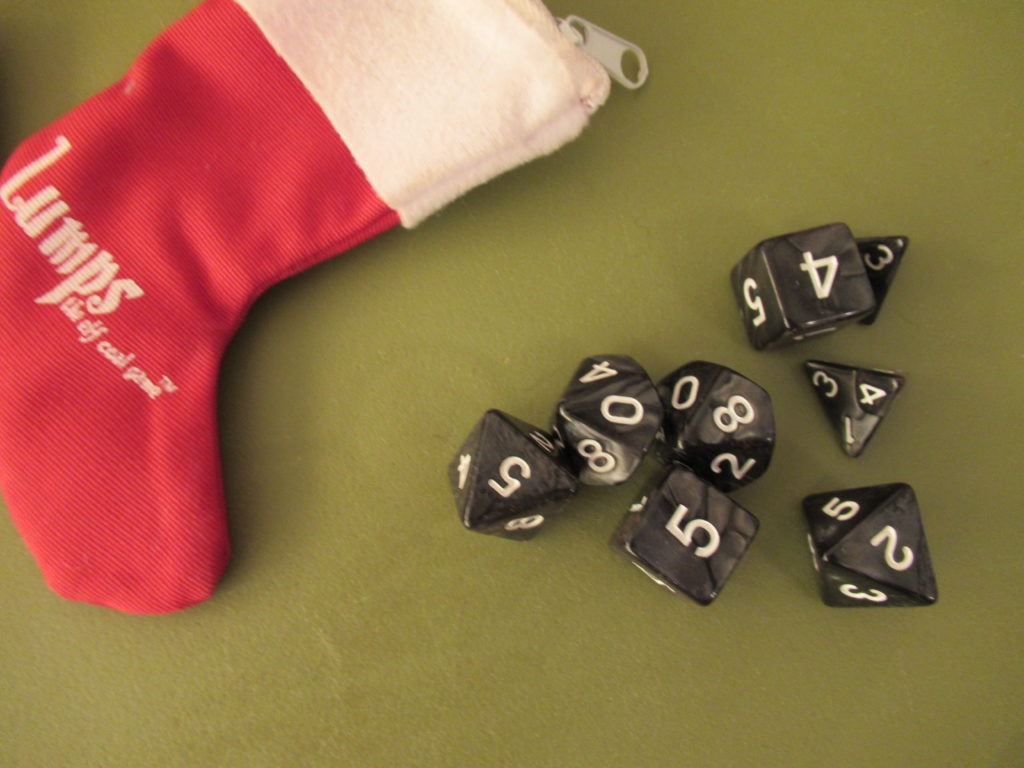 What is even better a family theme game night.  So get out the Hot Coco, blankets and get ready for a little Elf Coal Dice game.   this is a little but might game.  By might I mean mighty fun.  My husband first fell in love with the different dice I loved that the whole game fit right in this little stocking.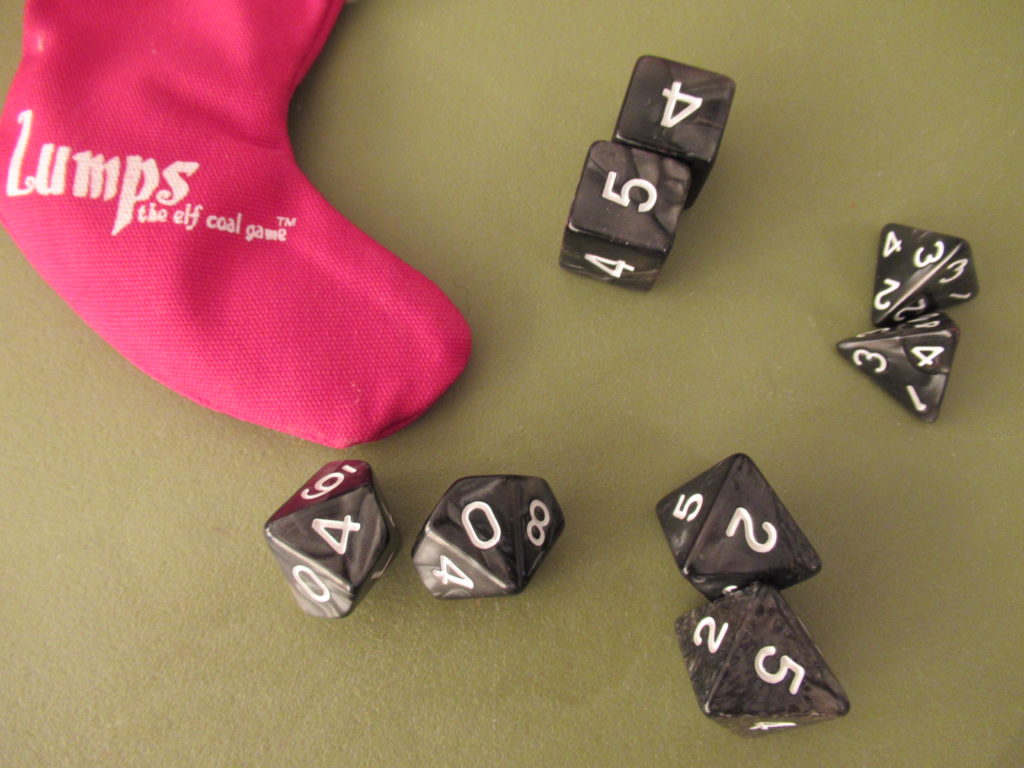 With this game you are trying to match the numbers so roll pick your number and roll the other and try and get them all, if they all match then you get extra points.  What makes this so hard?  Well first of all you have to match the numbers second they are different dice.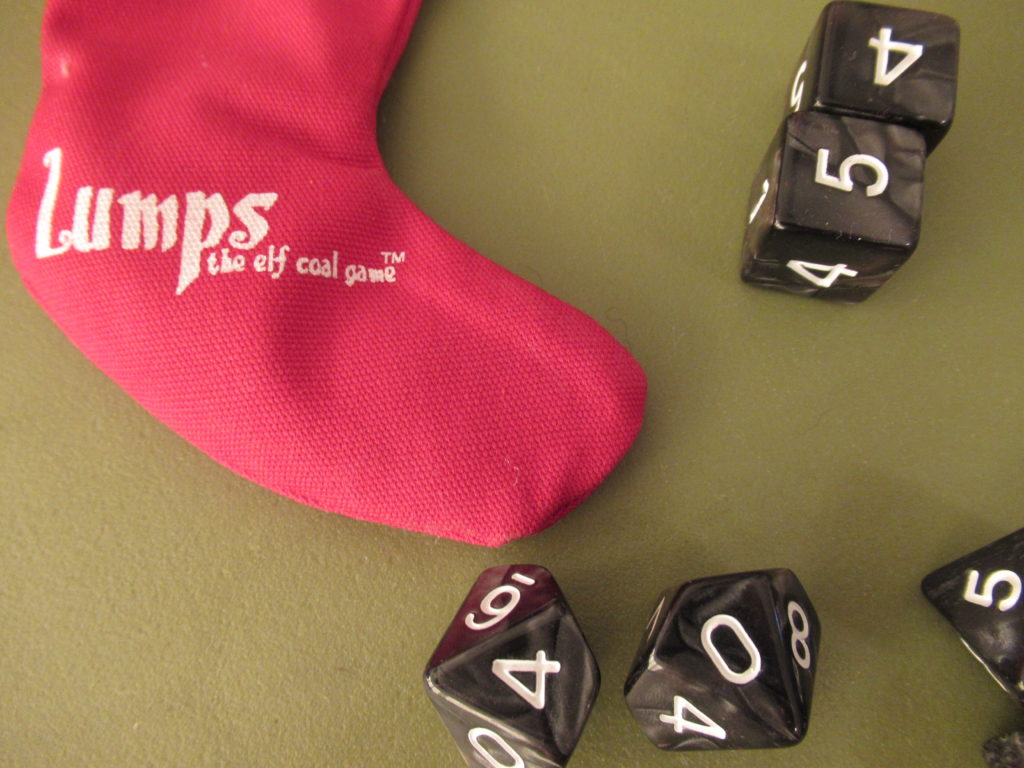 Lumps, The Elf Coal Dice Game  is going to be a great stocking stuffer this year.   Make sure to pick your up.
We got this free in exchange for an honest review