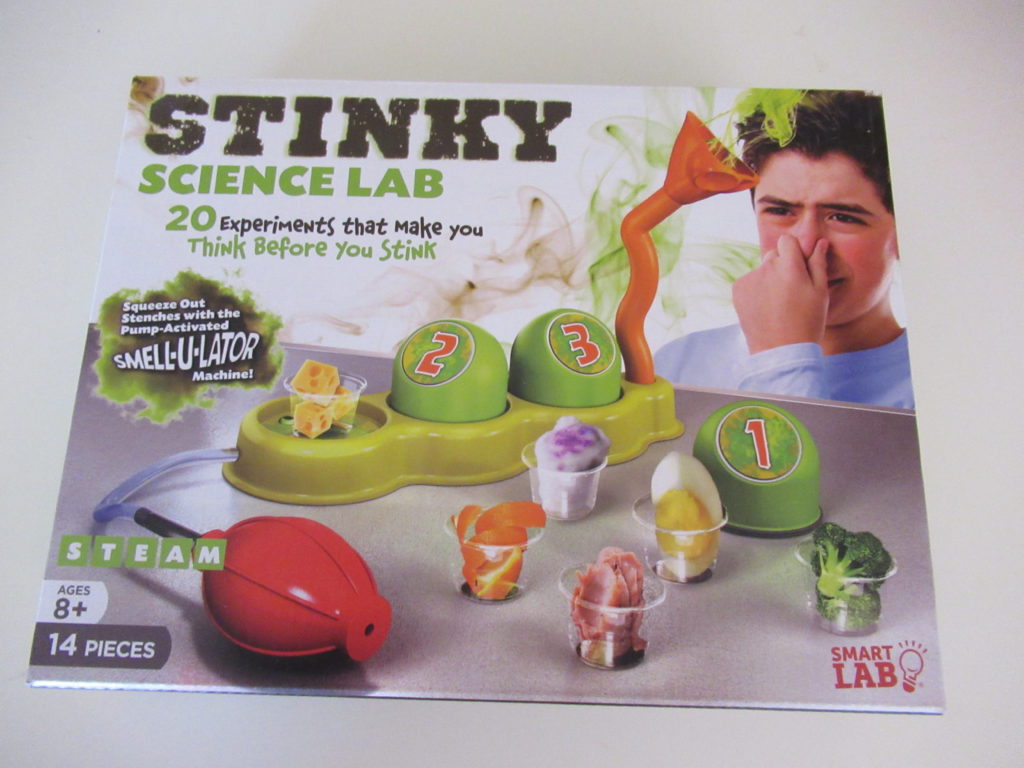 When I first saw the Stinky Science Lab I knew it would be fun.  My son has sensory issues and one thing he always does is smell everything.  Weather it is food or a person he has to know what it smells like.  I knew he would love the SmartLab Toys Stinky Science Lab.  Now he can smell everything and even mix and match.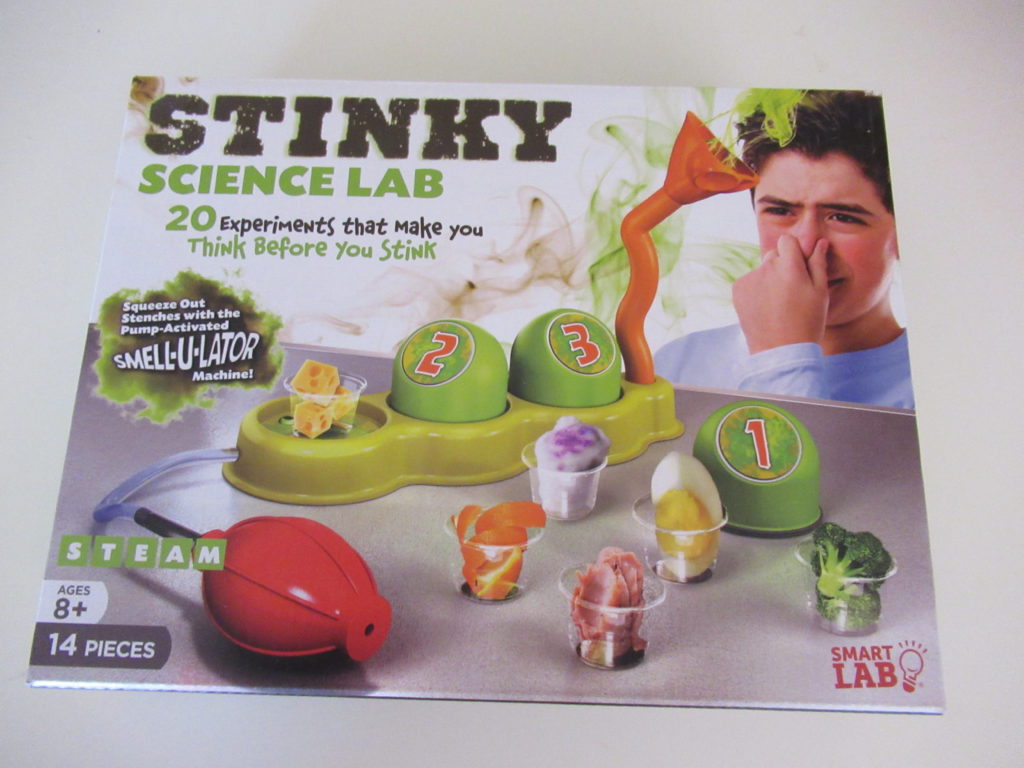 With the SmartLab Toys Stinky Science Lab there is 3 compartments.  You can put stuff in one, two or all three.  They have cute little cups to put your items in then put on the stand and cover with matching number.  When you are done make sure to wash the cups and dry sow hen you get your next scents they do not mix So easy.  Now they do call this the Stinky lab but you can even mix and match awesome scents.  We mixed an orange, rose and coco butter.  It smelled fantastic.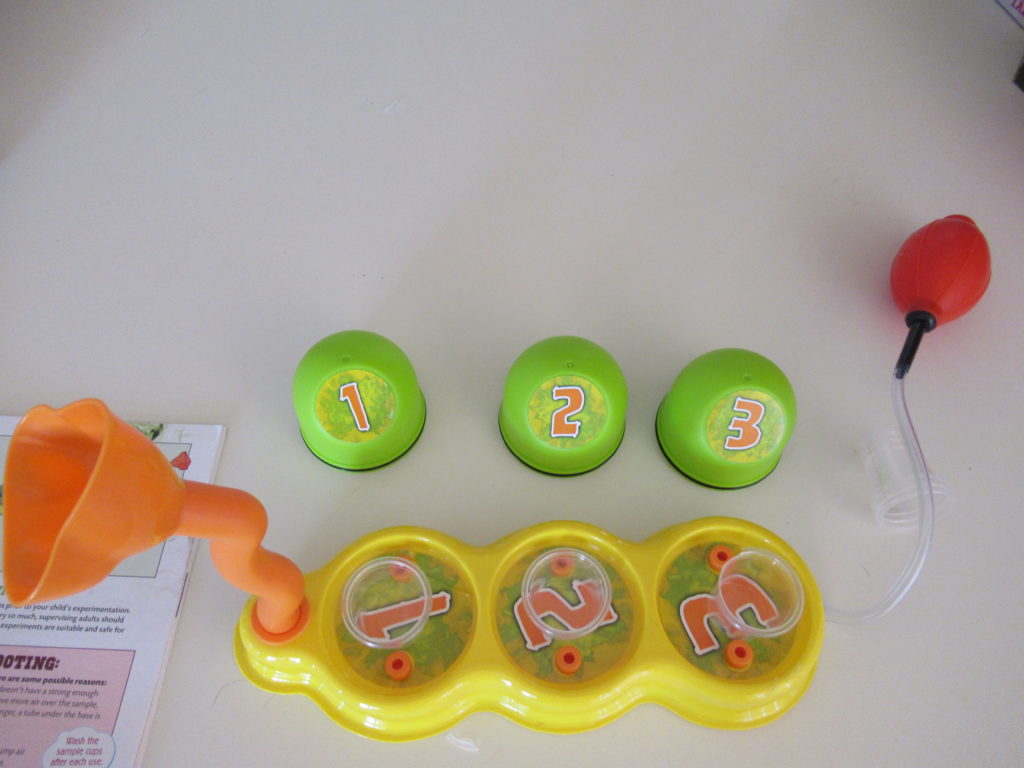 Now your kids can discover the world of smell with this cute smell machine.  This was put together in less than 20 seconds and ready to go.  The instruction booklet even came with 20 experiments and even some facts for my son to enjoy.  We had a blast with this and my son loves that he can mix match and have fun.  He likes to mix stuff I don't like the smell of and have me smell it then laugh.  He has so much fun.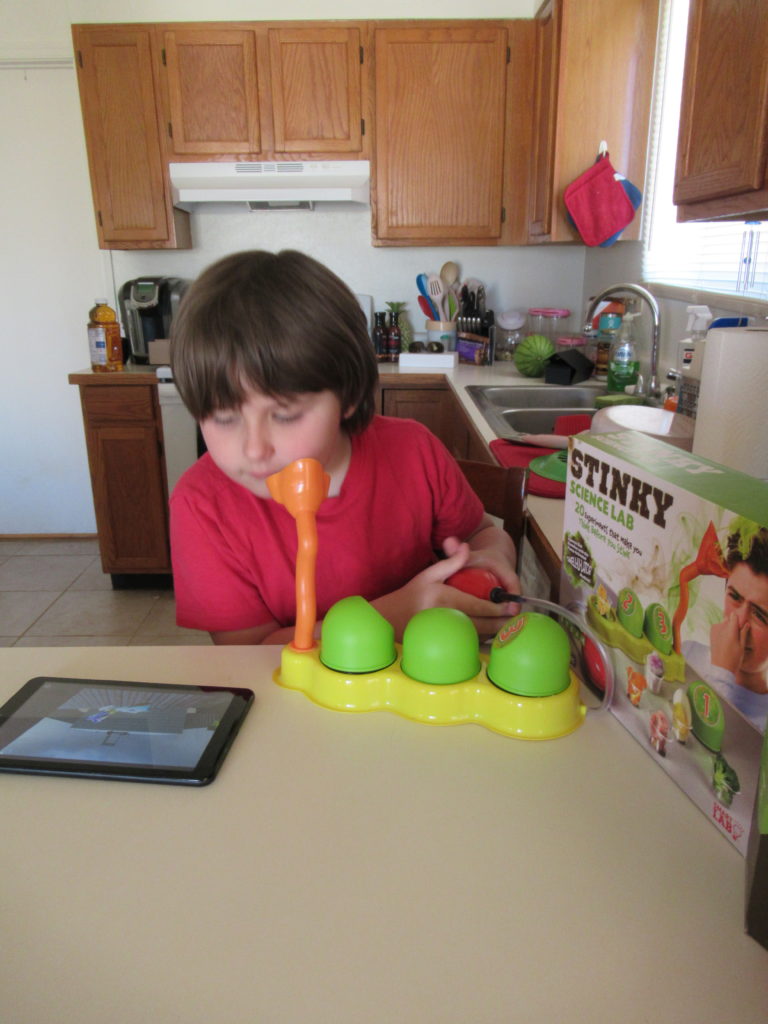 If you love great stem toys for your little then The Stinky Lab  a must have fun toy for the holidays.  Why not learn while they are having fun it's a win win for you both.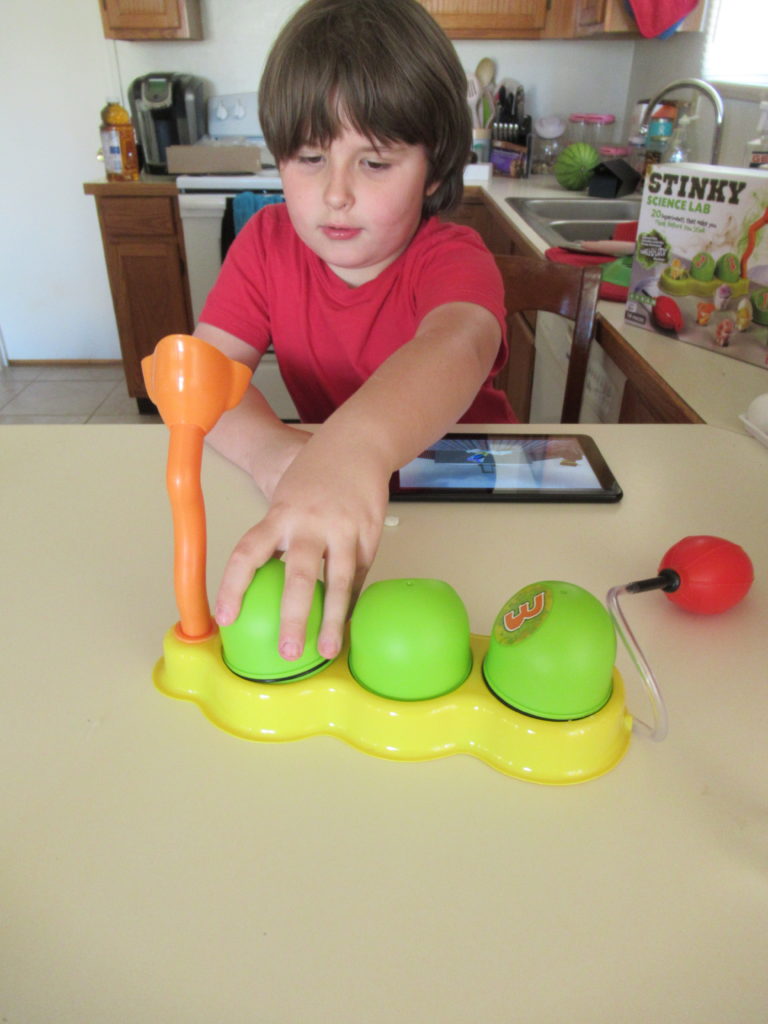 We got this free in exchange for an honest review