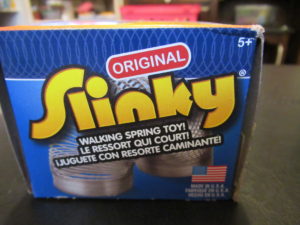 Ok I know I am not the only one who is excited about National Slinky Day.  This is truly a toy that has stood the test of time.   Slinky's are fun because the original is just as fun today as it was when we were kids.  They also have all new ones think colors, animals and so many more.  Just as much fun as the original but add just a little touch of something different for the slinky lover.
Now I have to admit I am a fan of the Original  Slinky.  My son has a way of getting them twisted up and the original untwists so easy for me.  Maybe it's because I had so much practice when I was a kid it just comes natural to me.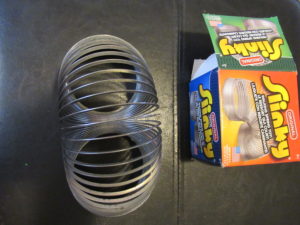 I love the fact that I can see the look on my sons face when he plays with it.  This really does bring me back to my childhood when I had no worries except to learn how to get my slinky to go down the stairs.
If you really think about it when was the last time your tried to walk a slinky down the stairs.  If you can not remember head on out today, National Slinky Day pick yourself up one and have a little fun.  Go on out and be a kid again you will not regret it.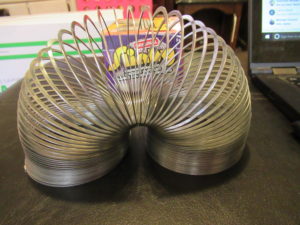 A toy that is now inducted into the Toy Hall of Fame and named one of the 100 most memorable and creative toys of the 20th century.
Now I'm just throwing this out there for our more advanced slinky lovers they have a 14 Karat Gold Plated Slinky.  Yes, you heard this right what better day to add this one to your collection then National Slinky Day.
I got this Slinky in exchange for an honest review.