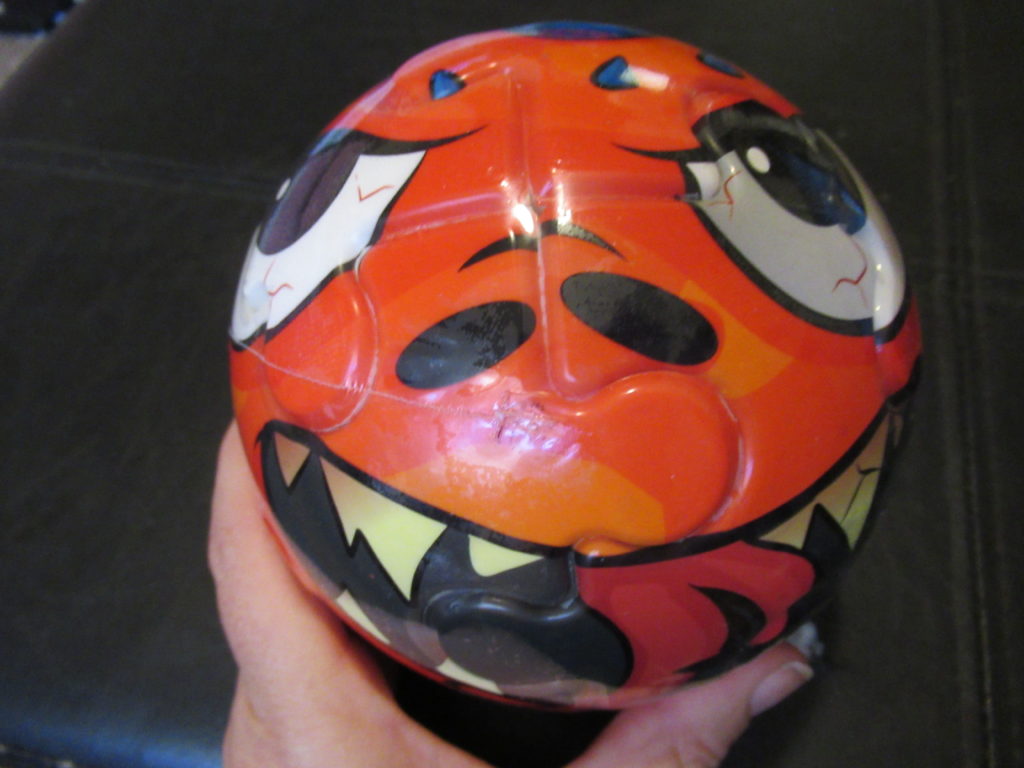 When I saw this in New York this year I knew it would be a huge hit in our family.  My son loves anything to do with balls and this Break Away Ballz is right up his alley.  Don't know what it is.  Well no problem that is why we are here.  To bring you the best of the best that your kids are going to love.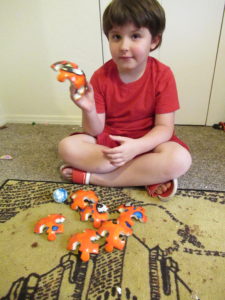 The Break Away Ballz is a puzzle ball with a surprise ball inside.  Now it's is not a one time use.  No way you get to put the puzzle ball back together and break it again, and again. I love that they have a whole collection of them.  Don't ask how I know this, but no it does not hurt you when it hits you. Lol The outer ball is softer so no worries about that.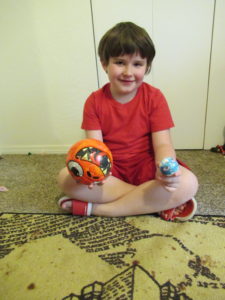 The ball in the middle is a bouncy ball which my son loves.  Then you can also put the outer ball back together and your kid's can hide their valuables inside of it.  It can be a sneaky spot for your kids to hide their money or special toys.
We got Zombie Saurus Rex which is perfect for my son he loves zombies don't ask me why they are just something he loves.  When you do buy a few of the collection they puzzle ballz can mix and match so you can make your own unique balls out of them.  You will me making something no one else has.  How cool is that.  There are 6 in the collection that you can mix and match.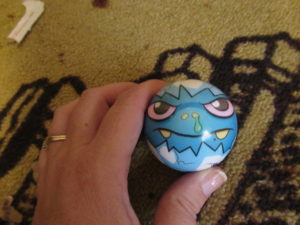 If you have a kid that love to throw and play these are going to be perfect for them.  Make sure to pick these up before the holidays so they don't sell out on you.
There is no question in my mind that Break Away Ballz have to be on the holiday Gift Guide this year.  Wrap a few up for your kids and get ready for the fun to start.
I got this Break Away Ballz in exchange for an honest review.