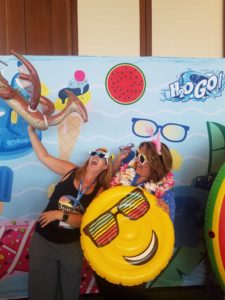 When I walked into Sweet Suite this year and saw H2O GO I was so excited. I love great outdoor toys. As you can see we had a blast in their booth, how cute is the paradactyl. When I showed my son the pictures of the products he went nuts for the Slime Slide. Then he called my nephews and they all insisted that We had to get it.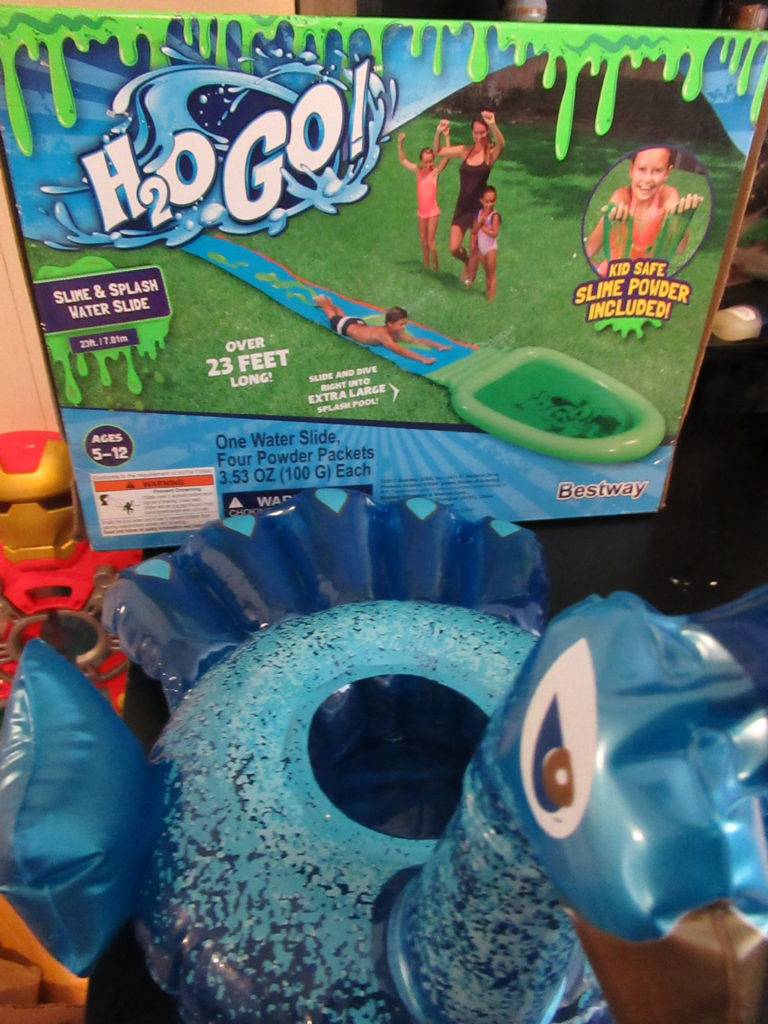 I mean let's be honest everyone need a slide slime in their home. This is perfect for a warm day of outdoor fun. It is easy to set up and yes you can buy more slime for when you run out. This slide is over 23 feet long then you slash right into the slime pool. How awesome is that. It also comes with 4 slime packets so you get to play a few times before you stock up again.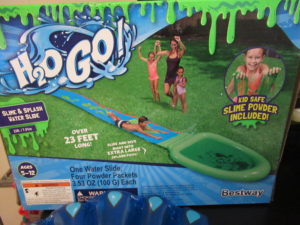 Now I know a lot of people are like me you have a backyard that is not set up for sliding. As you can see ours is filled with rocks. We went out and bought a few sheets of Sod laid them down and we were ready to go. Even better when we put the slide away the sod keeps on growing so it's set up so we can go again and again. I also got a towel rail from somewhere similar to EasyHomeConcepts.com so we can wrap up in a towel as soon as we're done playing. I didn't want to put the towels on the ground just in case they got covered in slime so a towel rail did the trick! It's something I would recommend investing in because it seems like a versatile piece of household furniture.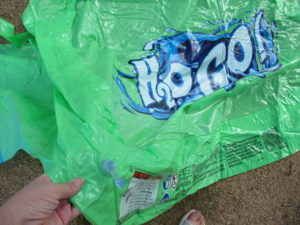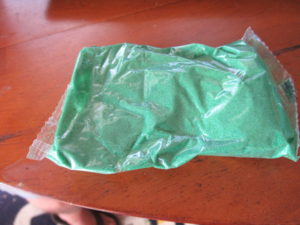 H2OGo has a great range of outdoor toys that your family will love. Weather you are going to the pool, river or playing in your own backyard they are going to help you make it a day to remember.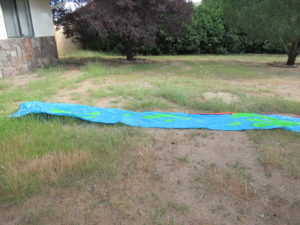 I got this free in exchange for an honest review