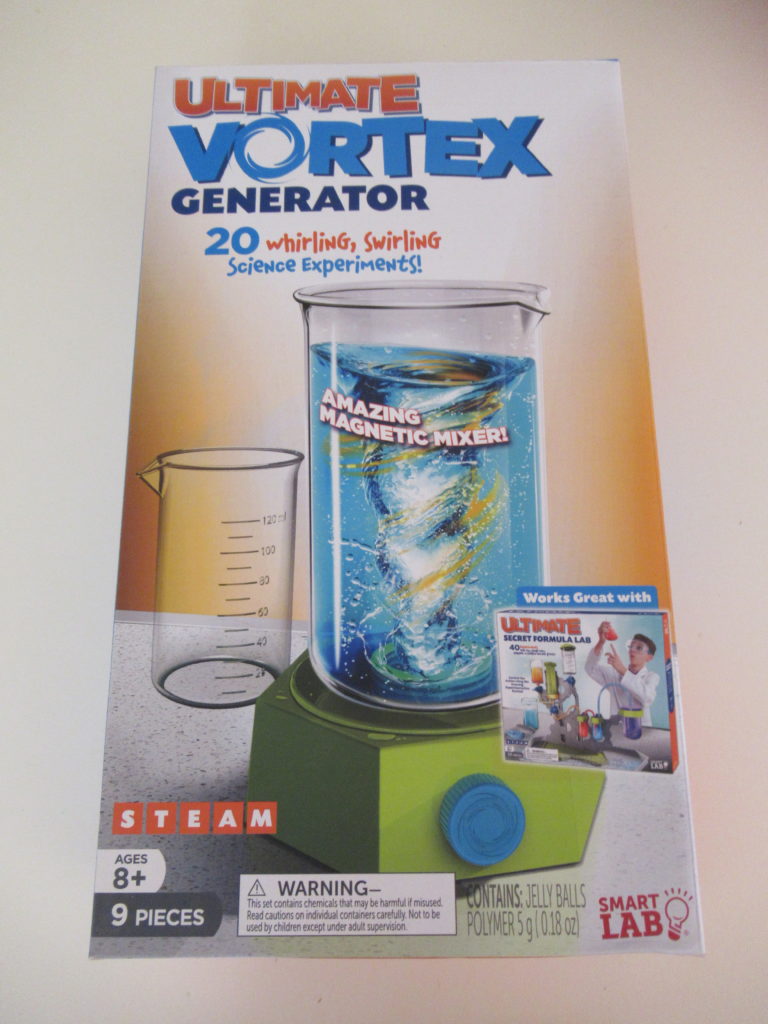 My little guy is obsessed with all thing's vortex.  When I saw this awesome Stem toy Ultimate Vortex Generator at the show I knew he was going to go nuts.  He gets to play and do experiments while watching the vortex to see what they do.
If you have a little one that loves learning and great science toys then this is a must have this season.  The instruction book that comes with it also has great facts and experiments for your little one.  The instruction book has over 20 experiments that will keep your kids intrigued and having a blast.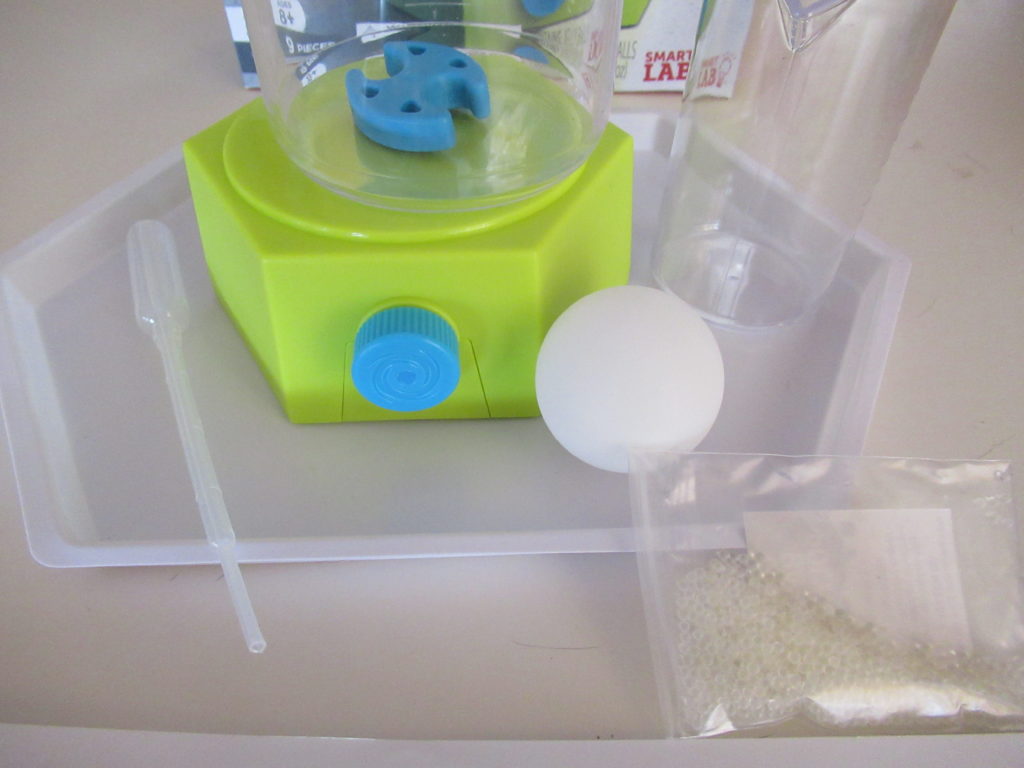 Set up for this is no time at all.  It is just put the batteries in , set the magnet into the beaker and be ready to go.  The most time we spent was looking for other stuff to put in the vortex to watch them go.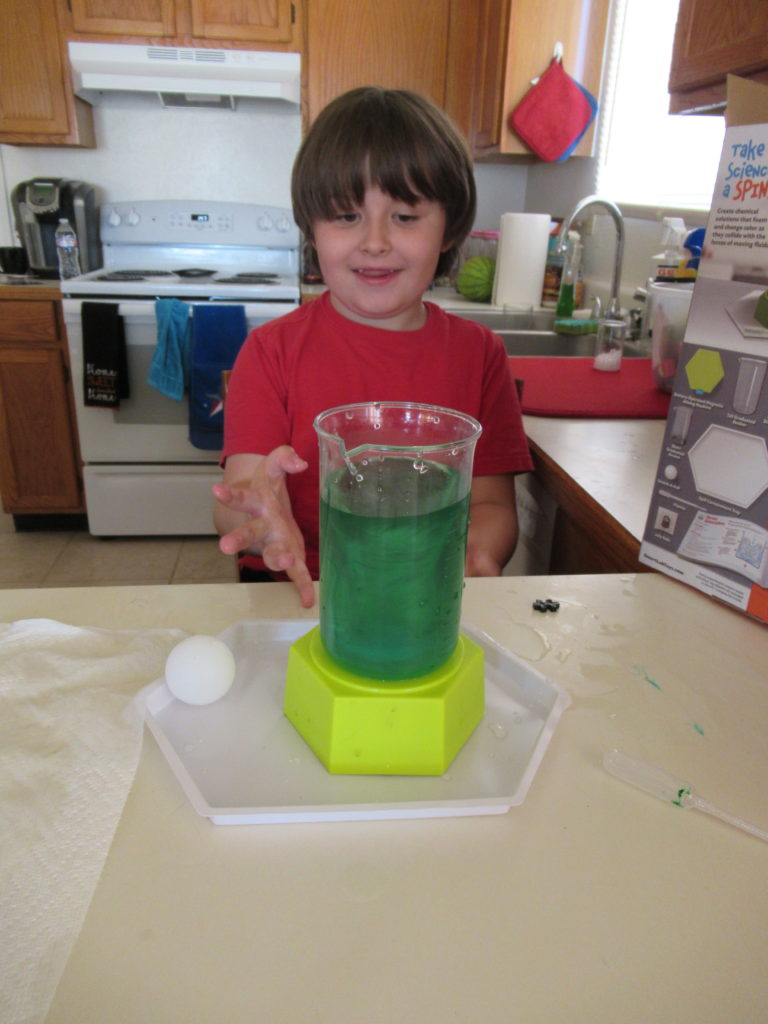 When filling the large beaker with water do not fill to the top the vortex will change the water level.  If you do over fill it no worries there is a great catch tray to put on the bottom so no big mess to clean up.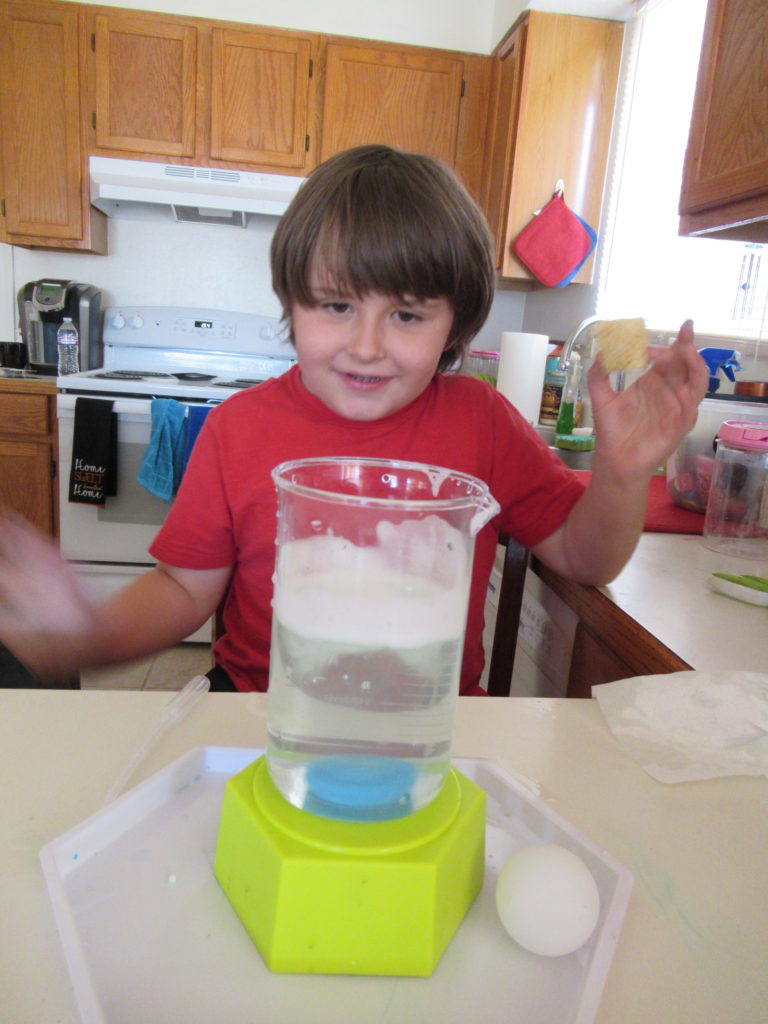 As you can see he put everything he could think of in the vortex.  He loved to see what the stuff would do with the vortex on and off.  We have this set up in our kitchen and every day he comes home with a new idea of what he wants to try.
The SmartLab Vortex Generator is a winner in our home.  He has played with it every day and still get's so excited.  When you are holiday shopping this year don't forget to get a few learning toys from Smart Lab they have a wide range that are going to be fun and educational for your little ones.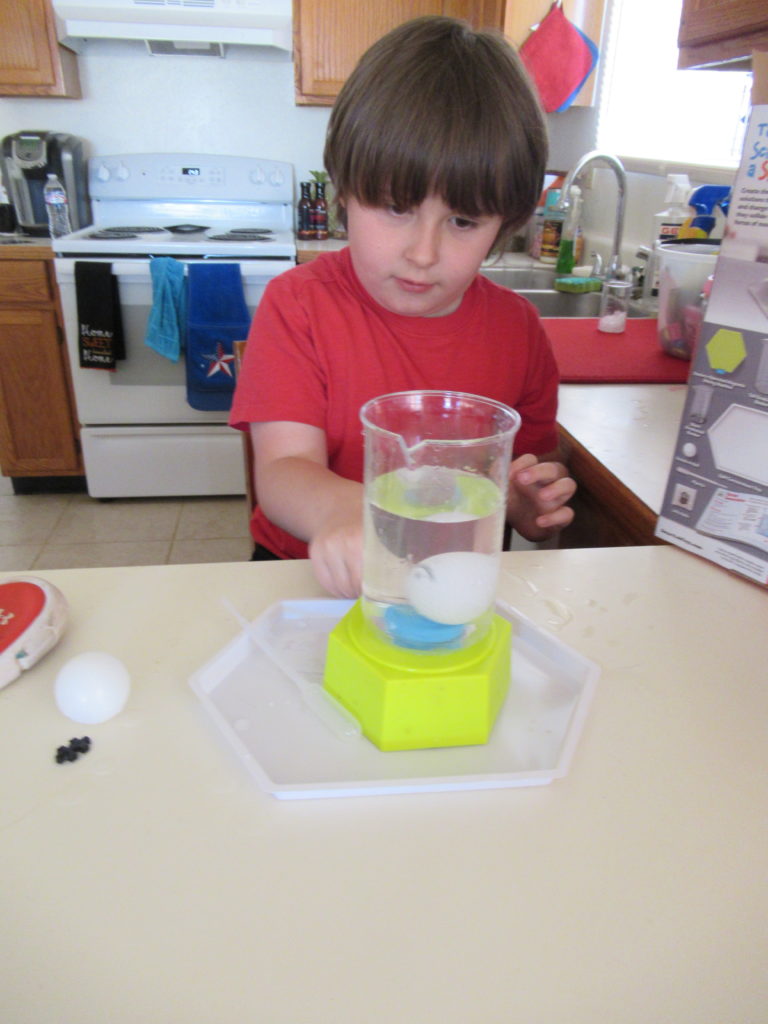 We got this free in exchange for an honest review.