Around The Farm is a fantastic memory game that we all loved.  As you all know my son loves farm animals what he loves even more is any baby animal.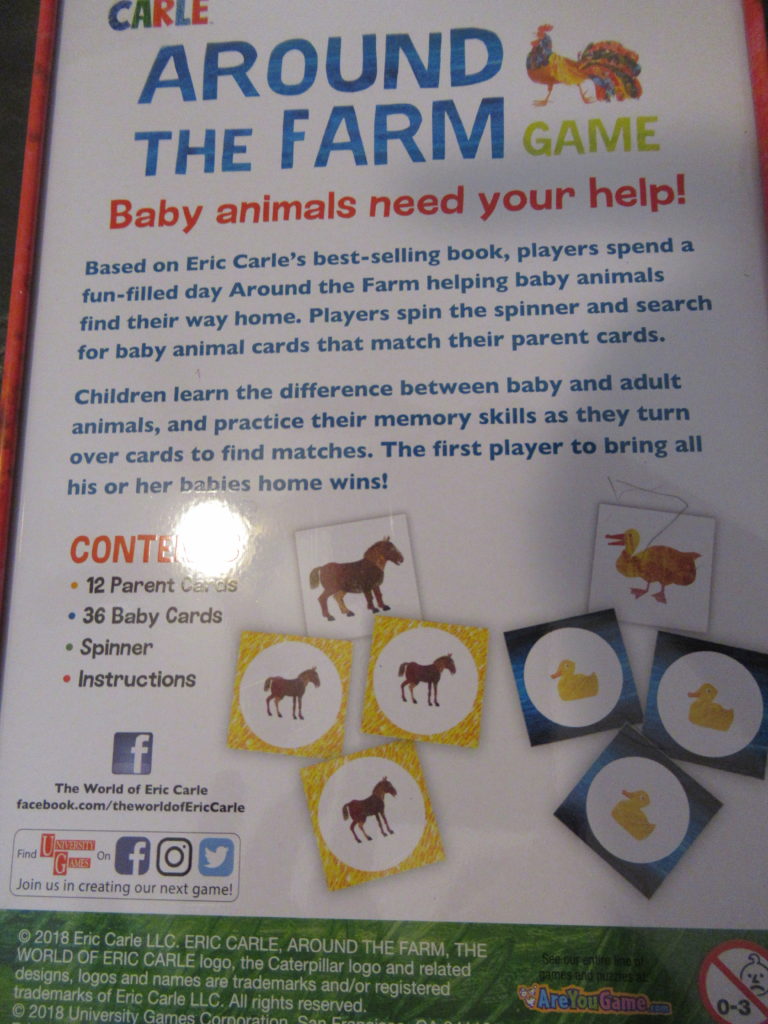 Around The Farm is a perfect game for him.  Each player gets parent cards the amount of how many you get depends on how many players.  You place the parent cards in front of you then all the baby cards faced down.  The youngest player goes first and spins the dial.  They get to turn that many cards over trying to match the babies to the parent.  If you get a match you get to keep them and put them on the parent card.  If they don't match you turn them back over in the same spot.  Then off to the next player.  The winner will be the one that matches 3 baby cards to each of the parent cards in front of them.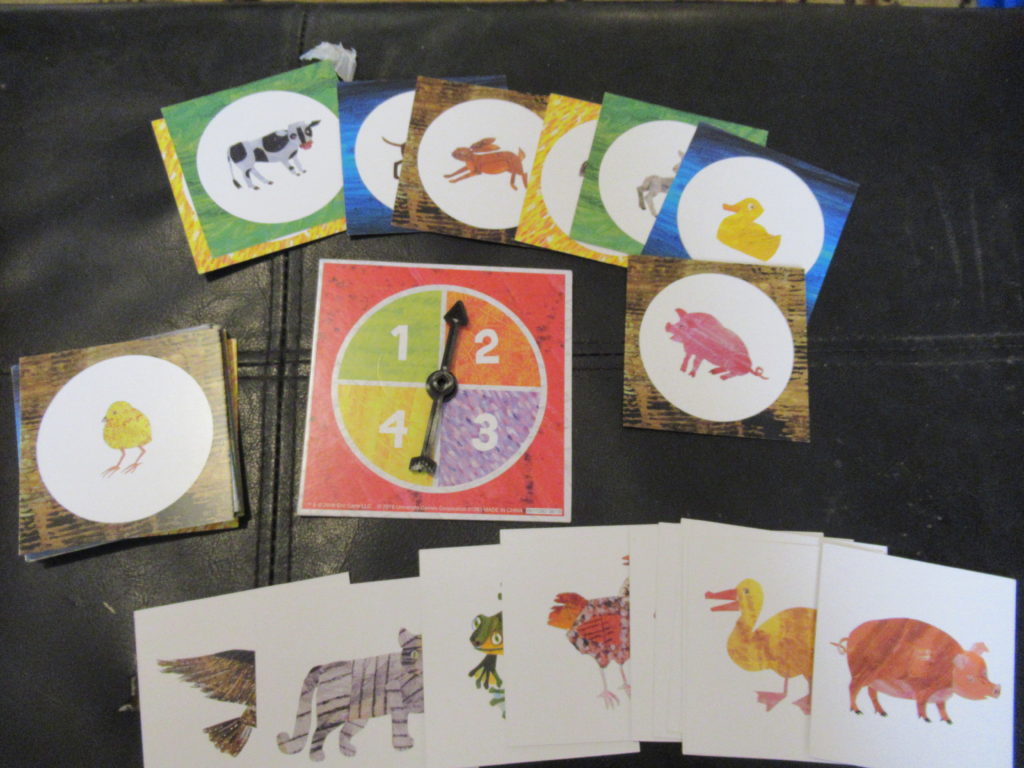 Around the Farm Game was a great memory game.  I was so proud of my son he did awesome and he was so excited when he found the baby to give to the parent.  If you have a little one who loves games then this one will be a must this year.  SO much fun for the whole family.

 We got this free in exchange for an honest review.