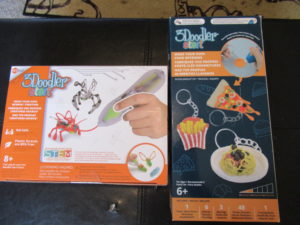 Are you a creative person?  Well no worries weather you are creative or like me and have no creative bone in your body this machine is still fun.  The 3Doodler is a 3D art pen you can use to create what every you imagine.  If you are like me and can't figure out what you want to create even better they have little templet sets for you to use.  The Make Your Own Food Keyrings set was right up our alley.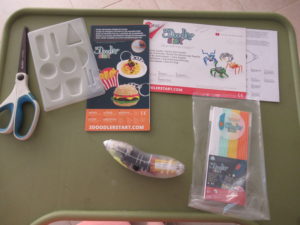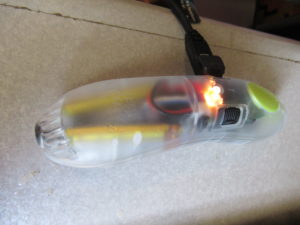 When he saw the pizza one we had to try and make it.  Even though I have no natural talent for this it was still easy to use and I don't think it came out to bad.  This was only our first try so I say we did great.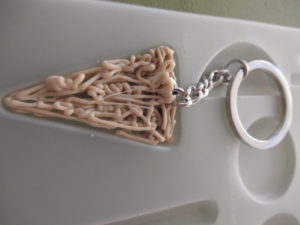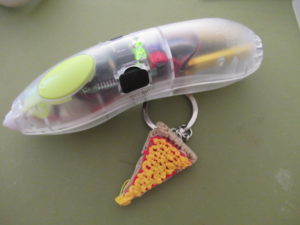 When the pen heats up you don't have any worries about it burning your hand.  You can't even tell.  There were no worries that when my son uses it that it would be too hot for him.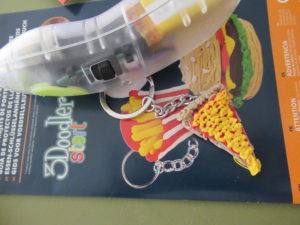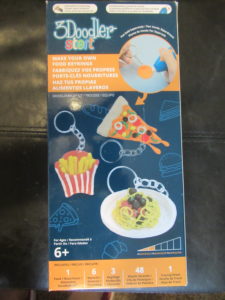 Each of these six-inch sticks can give you over 60 inches of doodling.  The first few we made we used way too much.  As we got a hang of it they really did go a long way.  I love that each pack even has enough for you to make your first few mistakes and still have fun.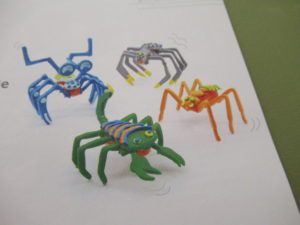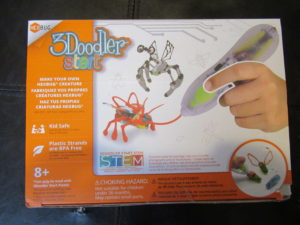 The pen is charge able so make sure to charge it up before you are ready to start.  There are no batteries to buy for this just charge and go.  No worries about Christmas morning and not having batteries for it.  If you are giving this to your kids you might want to take out the night before and charge it up for them.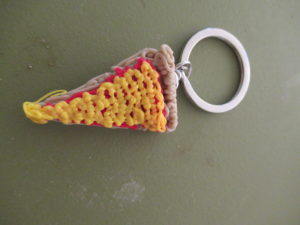 We had a blast with the 3Doodler and think it is a must have for the holidays this season.  Now that I see how it worked my mind is racing on all the great cosplay items I can make this year. The 3doodler start set is great for kids 8+ or if you are like me for the 39 year old.  Everyone will have fun with this one.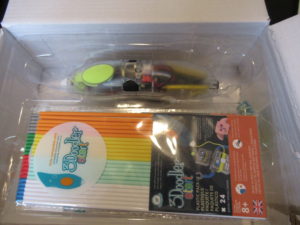 Want to check out another set check out Chatty Pattys here
We got this free in exchange for an honest review.