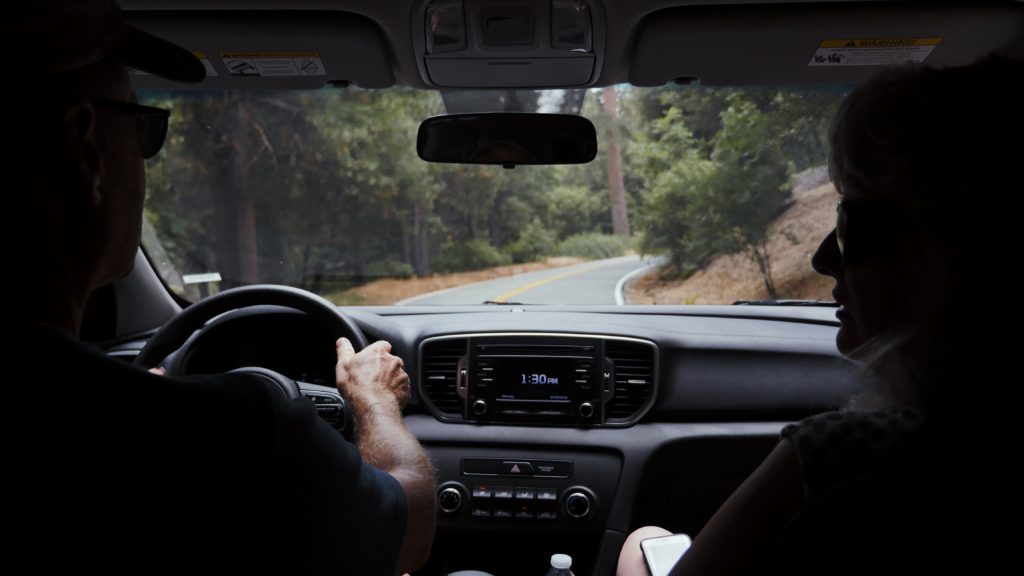 Road trips are a great idea for family vacations. Often, families spend thousands of dollars on family vacations each year. In 2017, a study by CreditDonkey found that a family of four will spend an average of $4,580 on a vacation. A great budget friendly option for summer travel, more Americans are opting to take road trips and skip the airport queues. For families, road trips are the perfect low cost bonding way of experiencing new sights and adventures with their loved ones. As a bonus, they can be great educational experiences for your kids. Fun, adventure and learning; what's not to love? However,the entire family in a car for an extended time can no doubt present a few challenges. Read on for some handy tips to help you plan a fun filled road trip that everyone will enjoy.
Get The Family Involved-Kids Included
When planning your road trip and the routes you intend to take, get everyone involved especially the kids. When kids are involved in choosing the destinations you visit, you can almost be guaranteed that they will be excited and looking forward to the trip. It gives them the opportunity to show interest in the country and also voice their suggestions on what they would find fun. Using those, you can then tailor your trip around stuff that will interest everyone.
Make Your Stops A Mini Vacation
There's no denying it; being in the car for hours on end can become monotonous and sometimes tiring. This is why renting out something like an RV would be more beneficial, in terms of allowing you and the family to have more to do while travelling from one place to another. If you're crossing the landscape of Iceland, you might want to do this by travelling in a camper van sourced from Rent.is; you could also use their website to find points of interest to stop at on your route. You are very limited when you are in a car, compared to a vehicle like an RV. With this being said, it is not as easy as just hopping into a car. There are a few things you need to consider, including rv batteries in order to get the vehicle started and to power all the appliances, finance, money to rent and more. This sounds like a lot, but it is more efficient, cost effective and an all round family favourite on your travels.
If you are travelling in a car for your road trip, plan a few stops along the way with an overnight stay at a hotel for comfort and a family refresh, for example staying somewhere like the downtown Chicago Crowne Plaza allows your family to unwind from the long journey behind them and get ready for the long journey ahead. Using apps such as Foodspotting, parents can also choose fun restaurants or kid oriented hotels as a fun stop for the night. More hotels are keeping in families in mind. They now offer a variety of family facilities such as kids swimming pools and activities to allow some out of the car fun. If you prefer, you can keep this part of the trip a surprise until it is time to rest.
Don't Forget The Car
Take a moment to consider your car for the trip as well. Comfort is key in a roadtrip and choosing the right car for your road trip can help with that. Pack smart to avoid clutter and get a vehicle with ample space for everyone. Keep in mind the number of people travelling and your travel plans. Longer trips means you will want ample legroom and storage for snacks, entertainment and of course your personal belongings. You may want to make sure that you've got enough on-board entertainment to keep everybody interested for the long run, that is if your vehicle even has a good audio system, of course. If not, then you might want to have a look at some of the best value 4 channel car amps for sound quality that can keep everybody tuned in, no matter how long your road trip is. Navigation features are also quite handy and reduces the stressful 'Are we lost?' dilemma. These are handy tips to keep in mind if you are considering a vehicle with features that are ideal for your family.
Pack A Few Surprises
Another tip to help to break up the monotony and boredom is to come armed with a few surprises such as travel and in car games. For parents, this is a lifesaver in times when their kids begin to fidget or bicker. On your child's tablets you can download games and apps aimed at educating your kids about sights you may come across or other road trip activities like the ones featured in the Road Trip Travel Game found in the Google Play Store. For families who wish to skip the mobile or ipad, classic car games such as 'I Spy' can keep kids (and sometimes parents) entertained for hours. Finally, consider building an entertainment pack for each person before heading off. Using seat organizers or pouches that can easily be found on Ebay, you can then tailor it to each member of the family. For kids, fill it with mini coloring pads, crayons and handheld games. For adults, a good book, magazines or word search puzzle is always a hit.
Who says a family road trip cant be fun? With clever planning and armed with a few tricks, you can make the trip an exciting and memorable one for everyone involved. With all the wonderful reasons to take a roadtrip, why not get started on planning yours today?