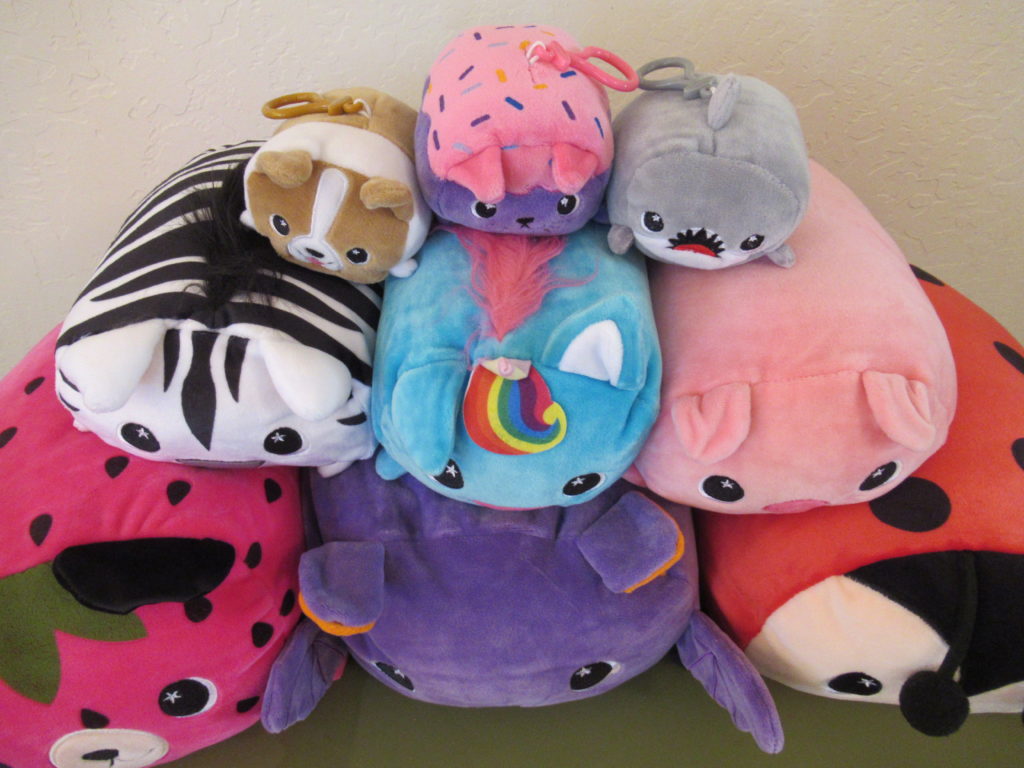 How cute are these cuddly Moosh-Moosh new friends.  They have a very cute collection you are going to want to collect them all.  They are super soft and of course come in three sizes.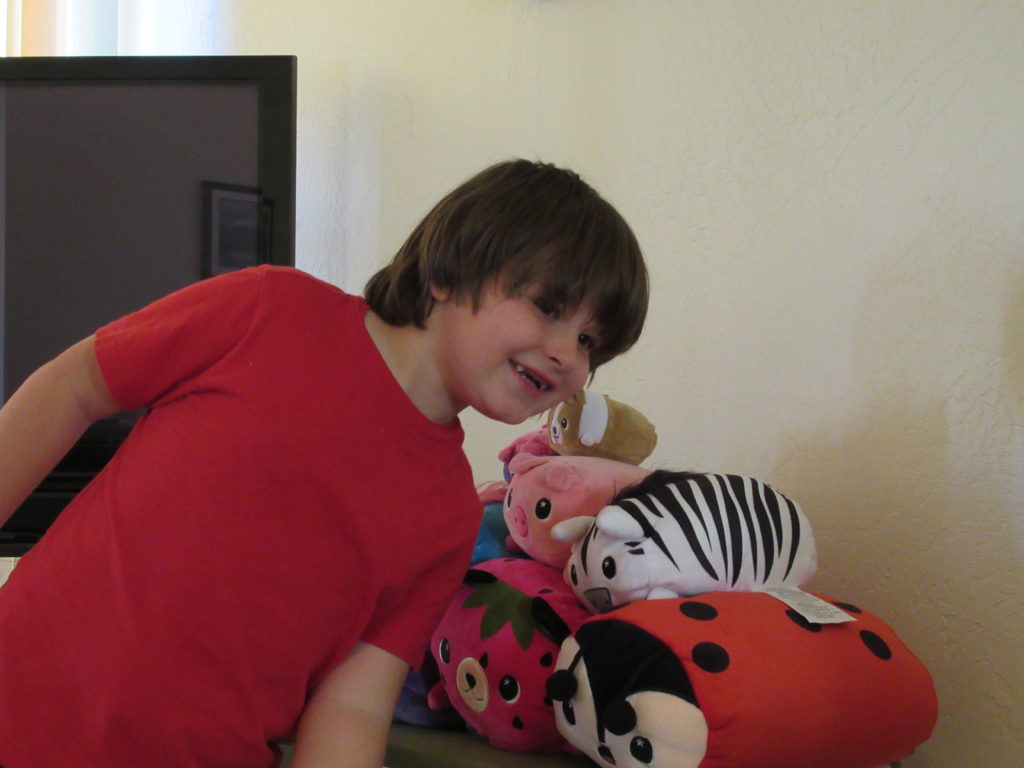 They have a larger size perfect for cuddling in bed with.  The medium size I love for on the go, they will fit in your to go bag perfectly.  The small size comes with a key ring so you can keep on your backpack and keep him with you at any time.   See one you love take a look below to find their cute names for shopping.
The Big Sizes we got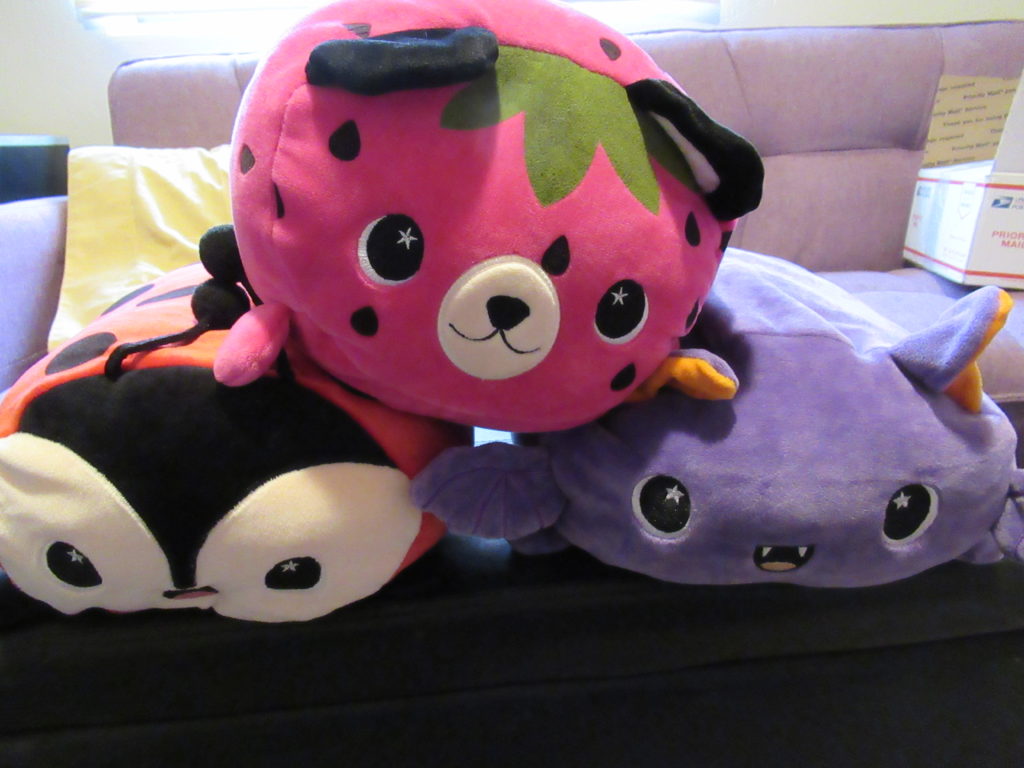 Dot The Ladybug, Strawbeary, Oswald the Bat
Medium Size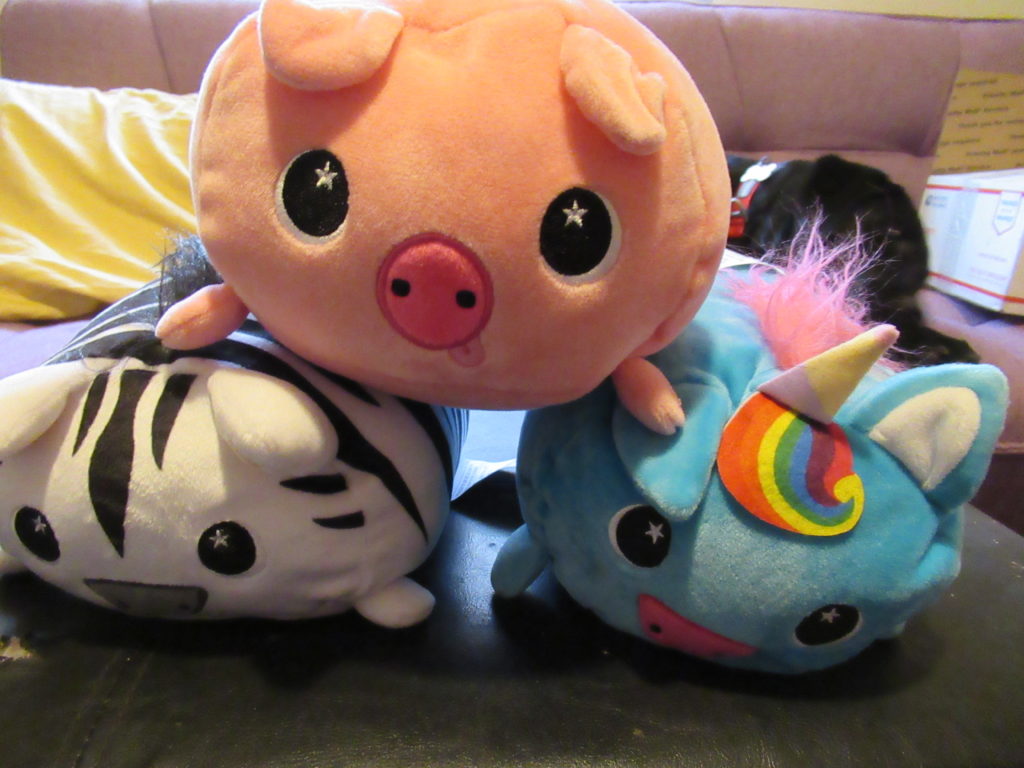 Stripey the Zebra, Pinky the Pig, Sparkle the Unicorn
Small Key chain Size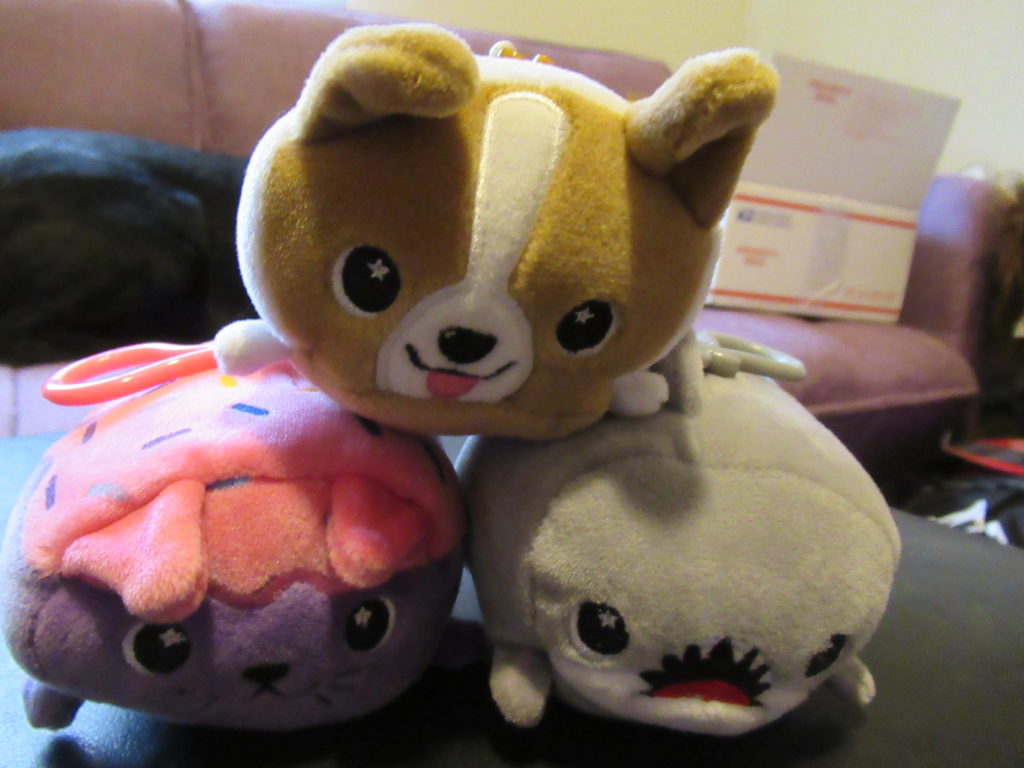 Freckles, Corey the Puppy, Crush the Shark
I love that the prices will not break the bank.  You can get the small Clip-on size for $5.99. the Medium 7 "for $9.99 and the large 10" for $14.99.  With these great prices you can buy quite a few and stuff under the tree this year. Make sure to check out Moosh -Moosh for other cute items your kids are going to love.  They have banks, slippers and more.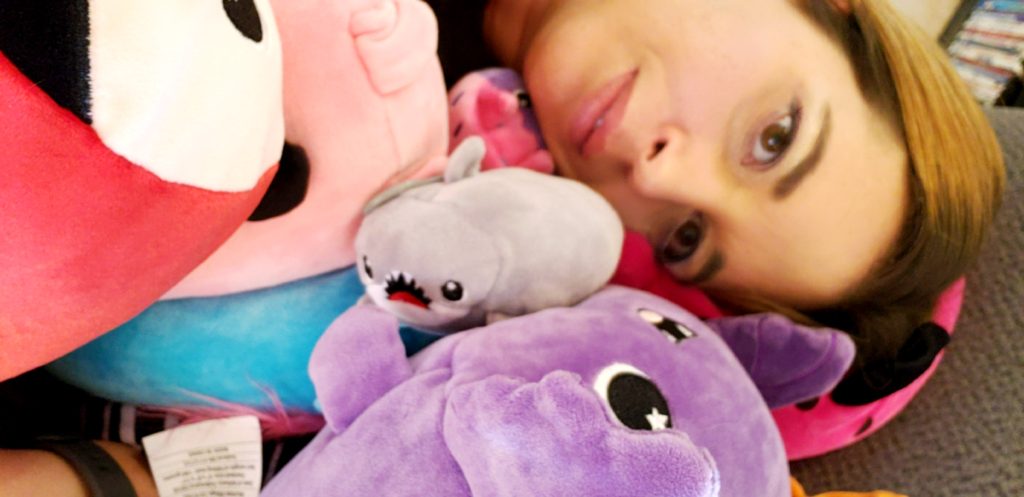 I can not even explain how soft these cuties are you will just melt right into them. The Moosh- Moosh are a must have on the Holiday Gift Guide.
We got these free in exchange for an honest review