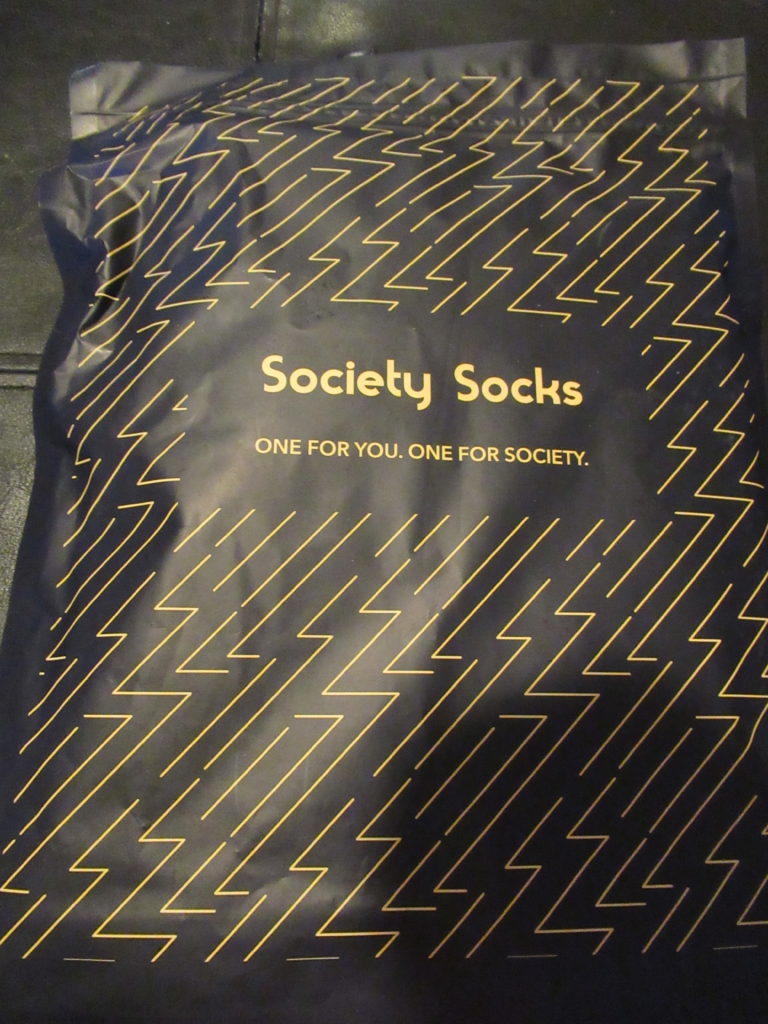 As you all know I love socks and I have passed that love of socks to my hubby.  Guess what I love even more a company that gives back.  So, what could be better then a company that has awesome socks and also gives back. Society Socks has a fantastic line of socks they any many is going to love.  I even took a pair for my self and I loved them.
They were very comfortable and soft.  I loved how they did not fall down at all and I could not feel the stitching.  The designs were fantastic and really could make any outfit pop.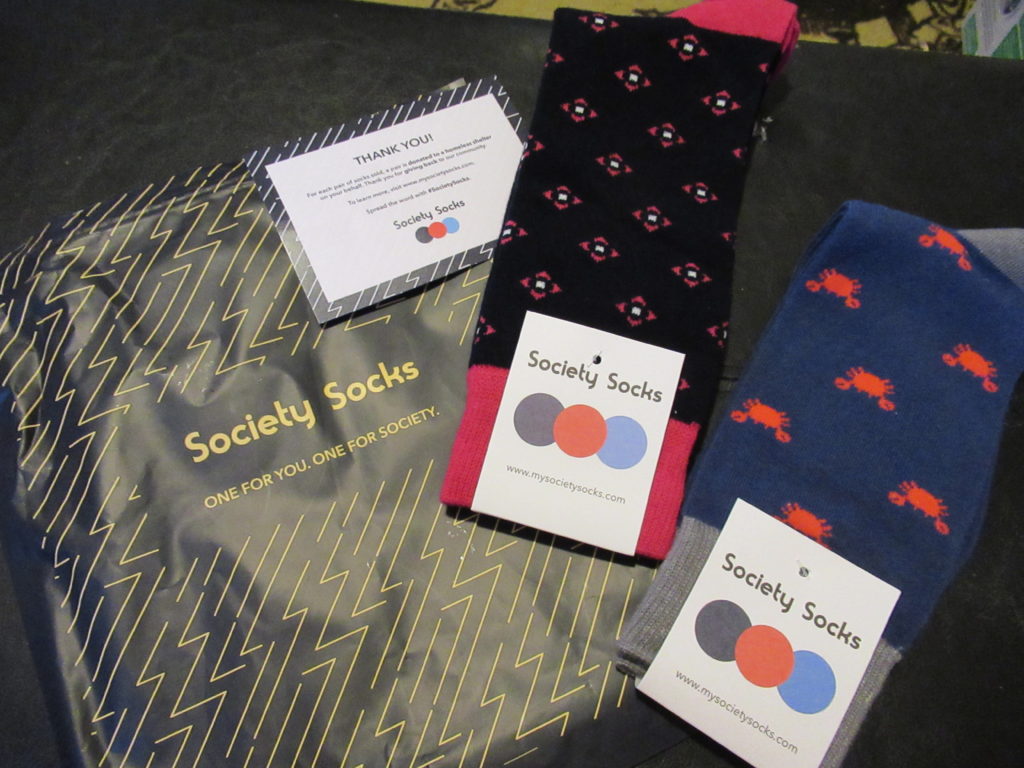 How do they give back?  Check this out
" Society Socks is a bold sock company with a social cause. With every pair of socks sold, another pair is donated to charity. Behind our brand is a strong team of innovators looking to create a positive change in the world. Before creating Society Socks, co-founders Filip Pejic and Sergey Sapelnyk searched for the right opportunity to get their hands dirty and experience entrepreneurship. They decided to merge two worlds that they're incredibly passionate about, style and social impact, to create something special."
You check out more of their giving back here
Society Socks are made with bold and vibrant colors.  So, if you are like me and want them to add to your style they are the perfect touch to a great outfit.  If you are like hubby who has to wear the same old boring outfit everyday they can add a touch of self-style to your outfit.  Its awesome to know that even if you are in the same old kakis and collared shirt you have a pop of color under those pants.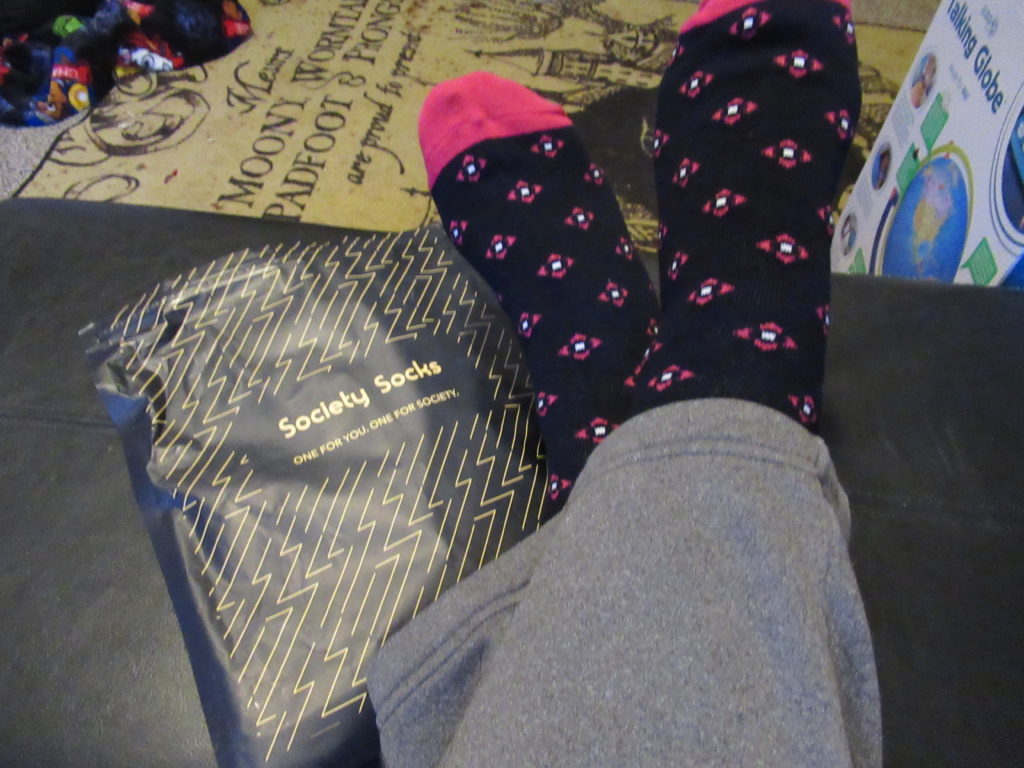 Make sure to check out their Subscription Box
– 2 stylish pairs each month
– 2 pairs donated to those in need
– Free shipping worldwide on your sock subscription
– 80% combed cotton, 15% polyester, 5% elastane
– Men's Sizes 7-13 (One size fits most)
– Register by November 15th for the November Subscription
– Gift Certificates Here
I got this free in exchange for an honest review