Its funny Mickey is one of those charters that have stood the test of time in our home and my sisters.  No matter what Mickey is a must have.  The Hot Diggity Dog song has been sung forever and is always a crowd pleaser.   When this Mickey came out I knew it was a must.
  Hot Diggity Dancing Mickey has 5 interactive sequences that will get your kids involved. Boogie to the beat, choo choo like a train, soar like an airplane, and giggle at Mickey's hilarious jokes! Give Mickey a high five after he wiggles, spins and takes a bow. I love a great toy that gets our little ones up and moving. These days it can be hard to find a toy that involves your kid's favorite TV show but also gets them up and moving.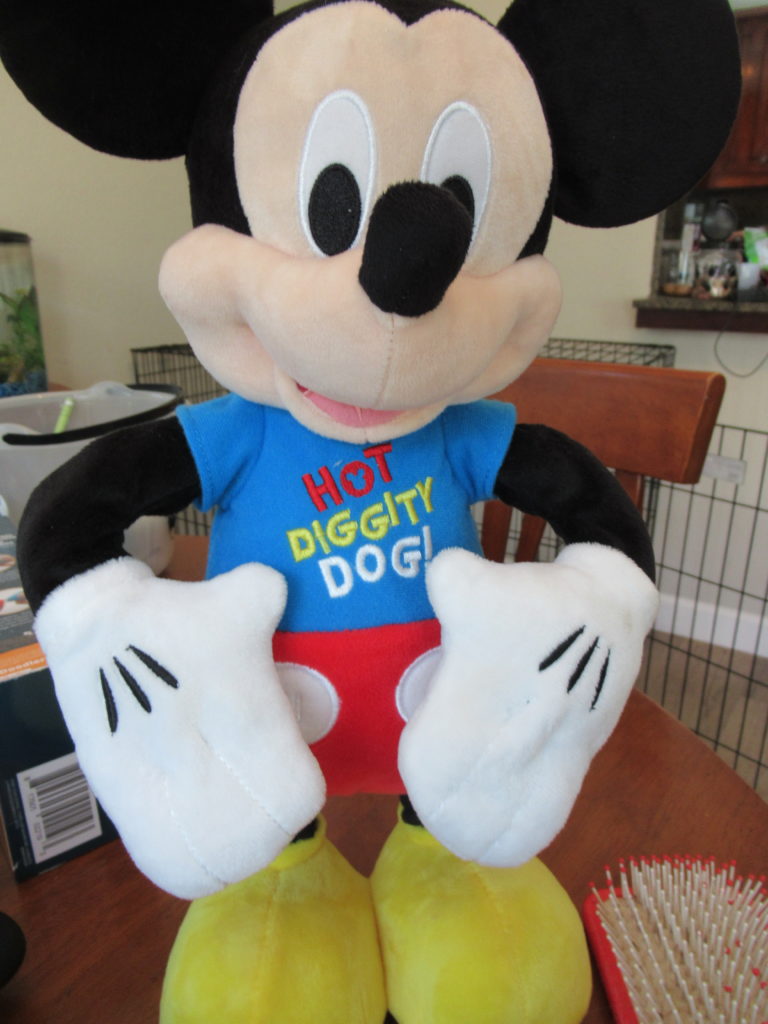 Hot Diggity Dancing Mickey says for ages 3 and up but this was can go way up. This was fun for our whole family and my nephew is going to go completely nuts for him when I go visit next week.  When you have a Mickey lover and find one that will get him up laughing and paying it is a must.  This holiday season there is no doubt on my mind that this is going to sell out fast.
Just Play has always been a leader in toys for the Holidays and all year round and this year is no different.  Make sure to check out their whole line of toys this year and buy early.  You don't want to be the one running out the night before still looking for the perfect present.
We got this free in exchange for an honest review all opinions are my own.