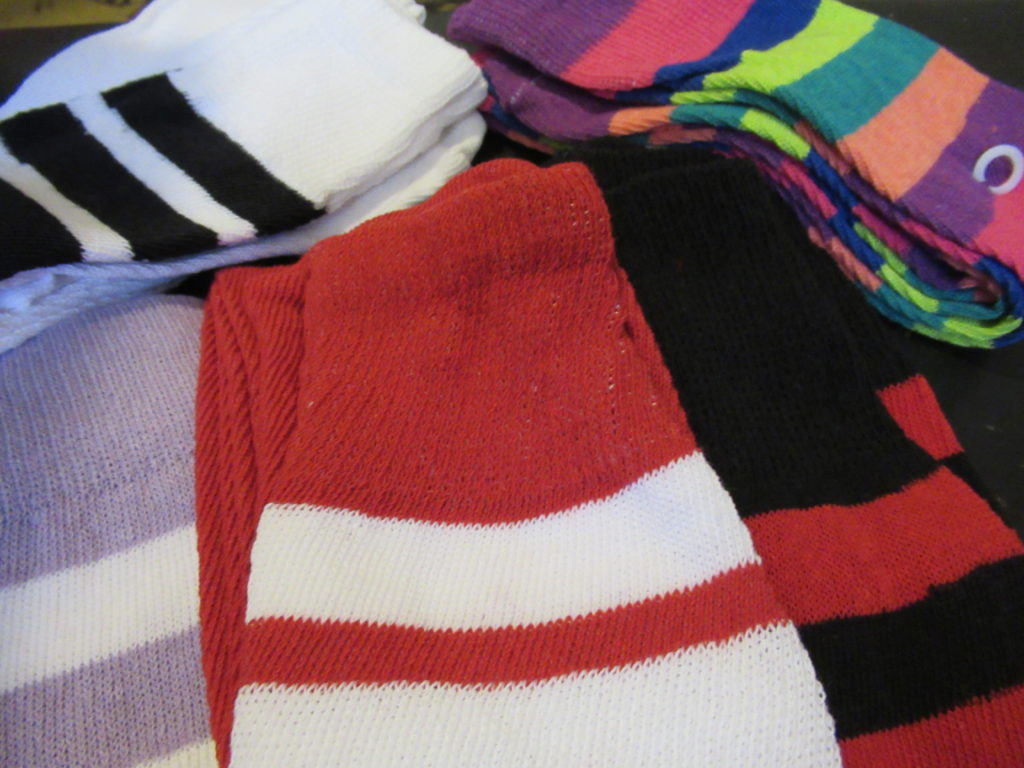 As you all know I love a great fashion piece.  This can be anything from jewelry to purses to socks and Chrissy's Thigh-High Socks is perfect for my wardrobe.  When I lived in Colorado I loved them because they gave me a little extra layer in the winter. Plus being short my boots and bottom of my pants were always wet.  Having higher socks made sure my ankles were not always freezing.
Now that I live in Arizona I am not willing to give up my summer clothes.  A cute Thigh-high sock keeps me a little warmer and looks so cute with the right shorts or skirt.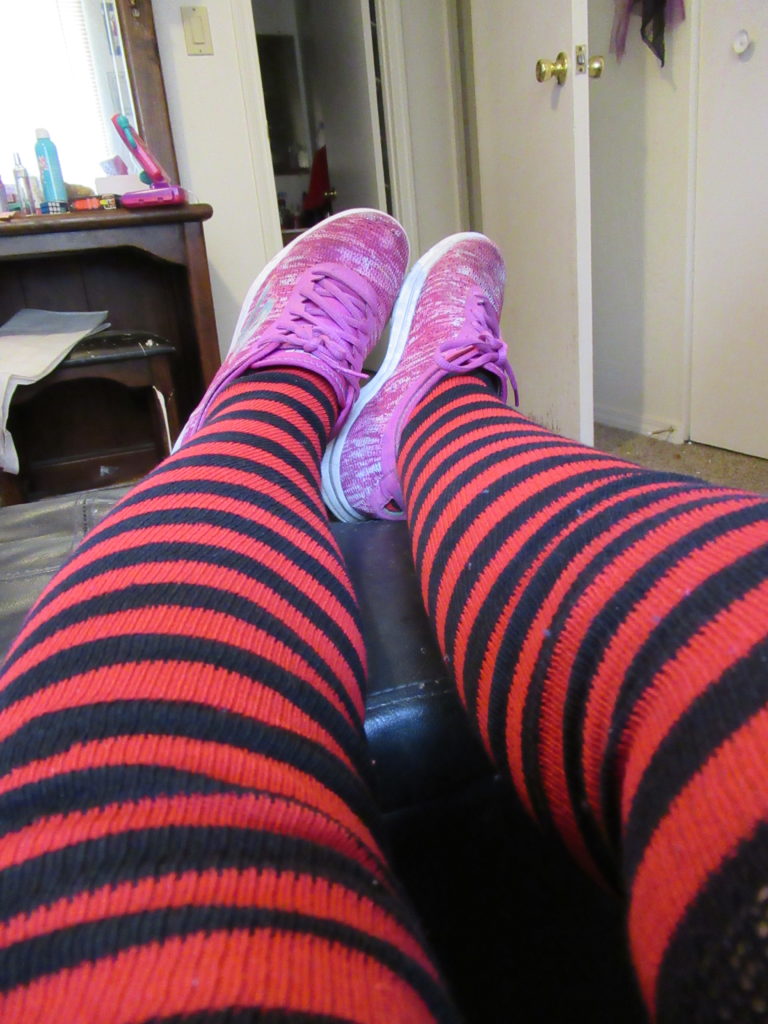 Chrissy's has so many cute designs you can mix and match your outfits and they always look great.  I love that they had a very easy site to order from.
If you are looking for a more out of this world design or a very simple design they have something for everyone.
Now for the fit.  I am short with smaller feet so buying socks normally means the heals are way to small or they go half way up my ankles.  With Chrissy's you will not have to worry about that.  They only have one seam on the toes so you know which way is up but no where else.  So, these are really one size fits perfect.
They did not slip down at all I even wore these to bed and I toss and turn and they were still right where I left them when I went to bed.
If you are looking to step up your fashion game or just want a little more layer make sure to get ahold of Chrissy's Thigh-high socks before the ones you love are gone.
Don't forget to check them out for the last touches on this years Halloween Costume.
I got these free in exchange for an honest review.