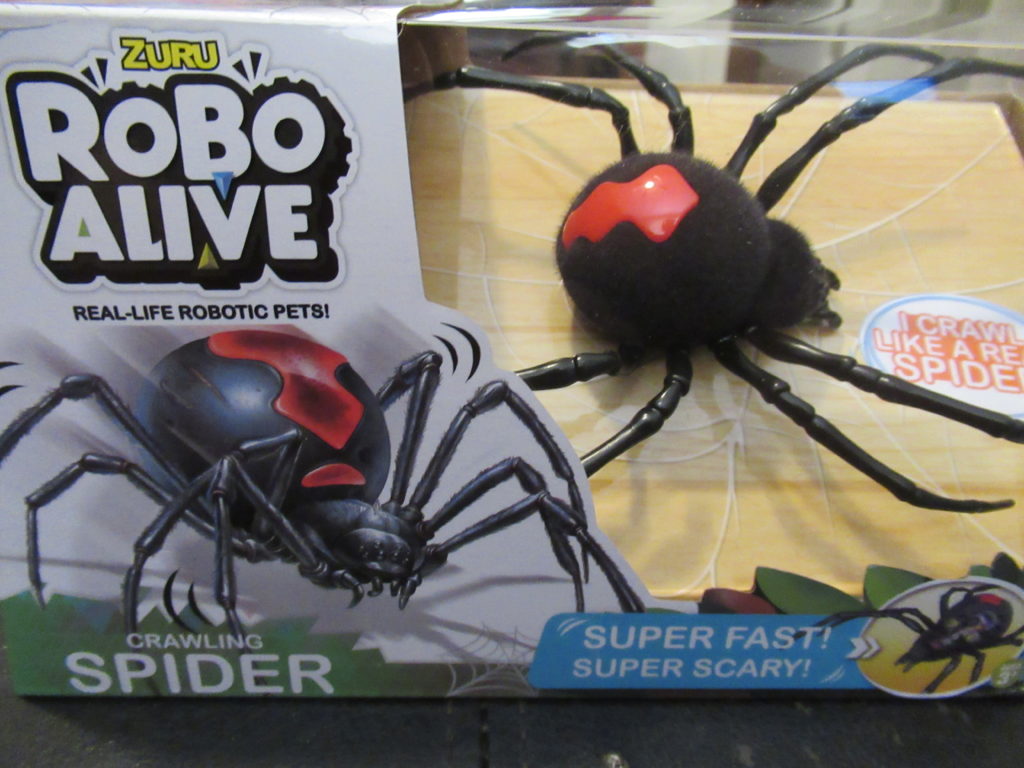 When I saw the Robo Alive they had some really cute Dinosaurs, lizards, and snakes. I never knew they also had Spiders. Ok I have to be honest I am deathly afraid of spiders and my son knows this. I have absolutely filled the house with plants that repel spiders, and everything else I can think of to create a hostile environment for them. I don't think this could have gotten any better for my son.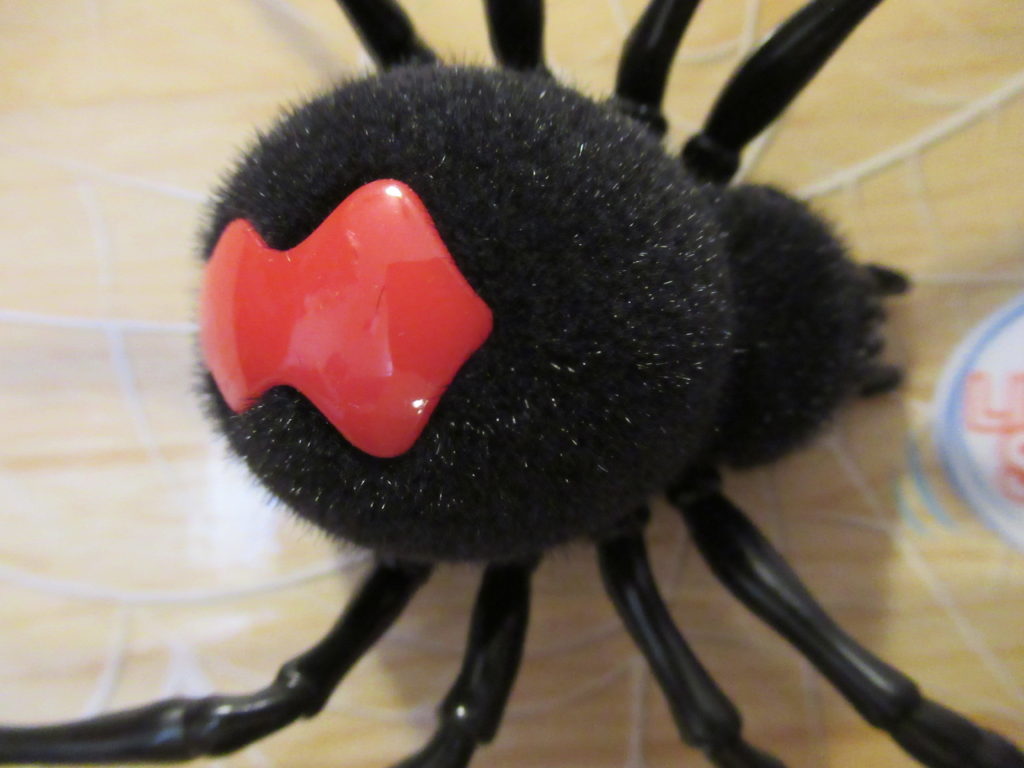 He has been chasing me around the house with this guy or should I say gal and he is having the best time doing it. Normally I would have hid this from him so I was not getting scared all day long but with Halloween coming up this is a must in any house.
These RoBo Alive are very fast, very realistic looking and will crawl right at you lol. So, me being the awesome daughter I am made sure my son knew my mom was also afraid of spiders before she came over.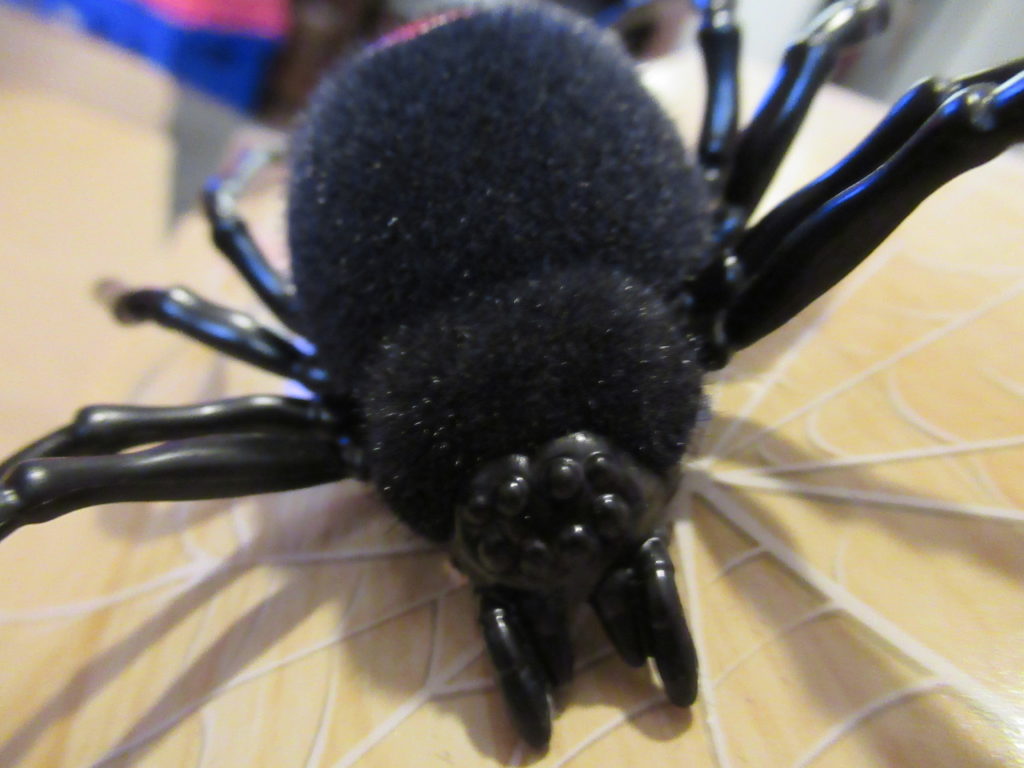 Ok now it is fun for me too. My son thinks this is one of the best things in the world. He has been having so much fun with it and the dogs are not amused at all.
This spider has long creepy crawly legs and the body is even fuzzy. This comes with the spider and the instruction booklet. As with any new toy make sure to read the instructions. This is a real-life robotic pet, but next time lets think T-Rex because this is terrifying. Now if you do have a spider lover in the house and you are not so much a spider lover think of the ROBO ALIVE Spider for the Holidays. It's the best of both worlds. Your kids will get their realistic Spider and even though you might get scared once and awhile it will not be as scary as them bringing home a surprise pet. Lol
I got this free in exchange for an honest review. This post may contain affiliate links