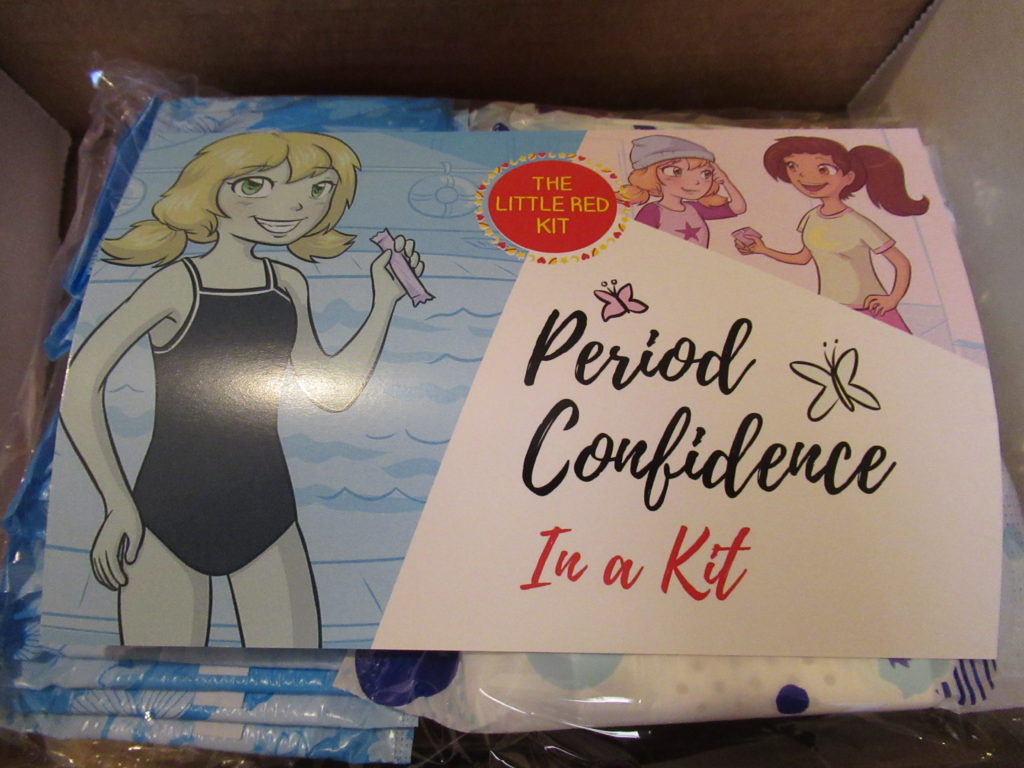 If you have a little girl in your life we all know one of the biggest dreads is their first period. How are you going to talk to them about it?  Will you have what they need when they need it? If you are not prepared then purchasing the My First Period Kit from Period Blog is a must in your house.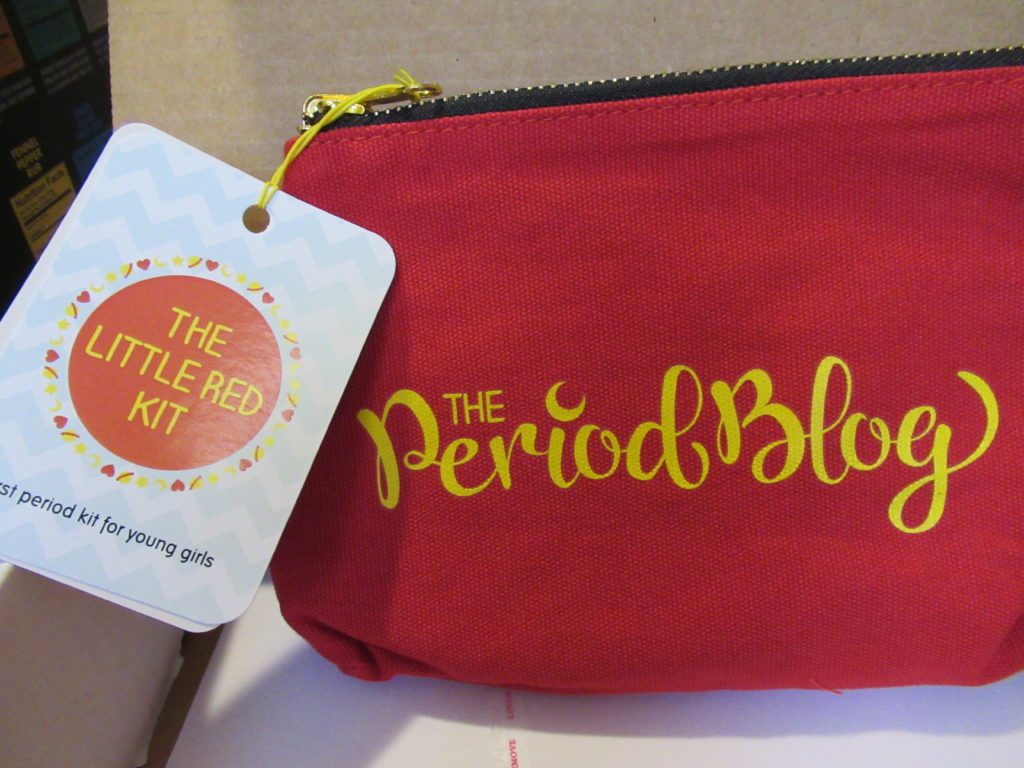 This kit comes with a reversable bag to keep your supplies in.  Two different types of pads for that time of month.  A booklet to have the hard conversation with your little one. For fun it also came with some really cute hair ties.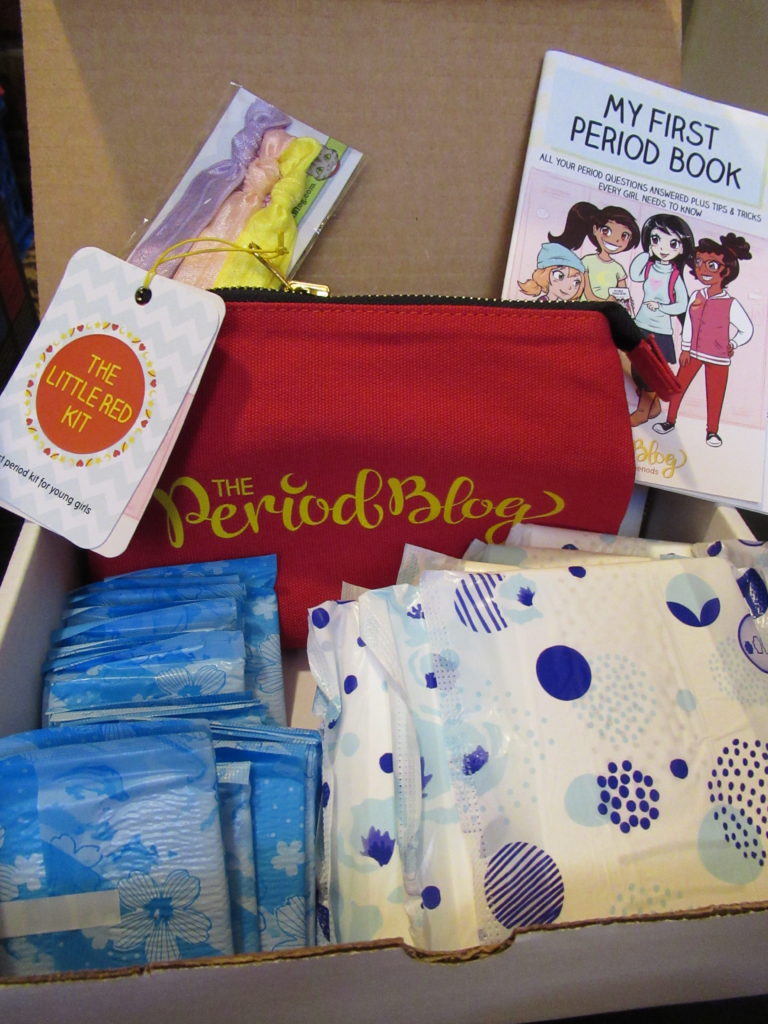 This time of your child's life does not have to be embarrassing for them.  If you have a little one that really does not want to talk about it.  I suggest you don't some people are just not comfortable about it.  Weather you have an open and happy to talk about it daughter or someone that just is not ready to talk. This kit can help answer their questions and maybe even a few for you.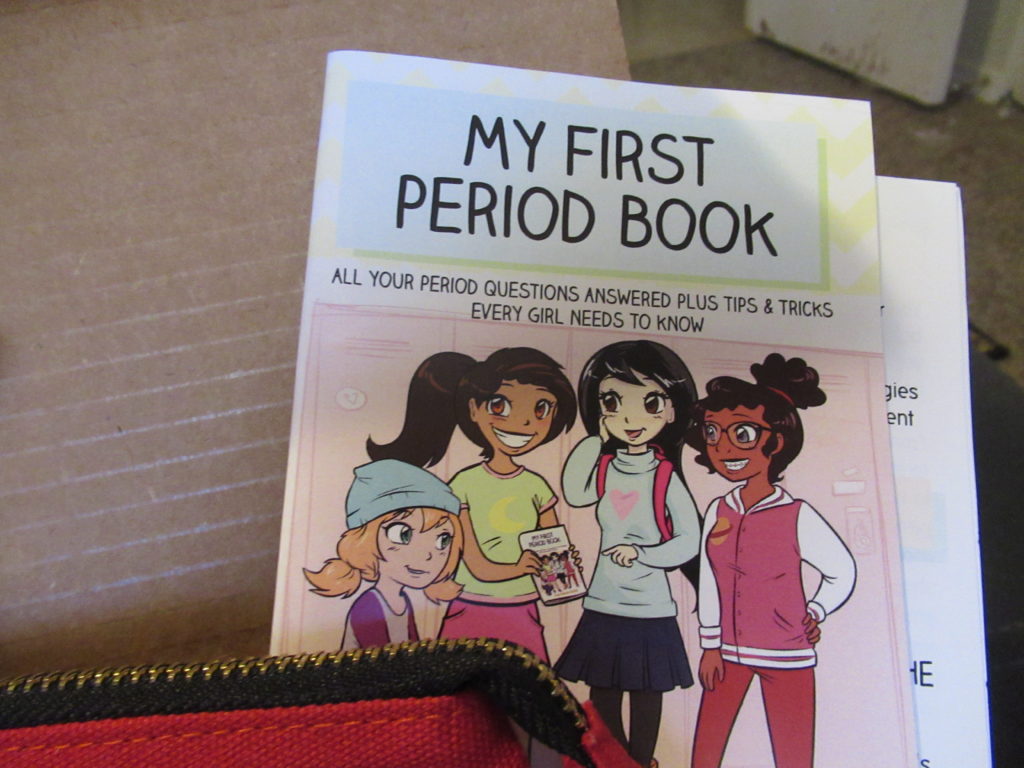 This kit is perfect you can discuss it together or just give them the kit and booklet to read on their own.  After they ready it maybe they will be open for the conversation.
For the teens and pre-teens reading this sorry all we all have to suffer threw this once a month, its not always easy and its never fun but you will get threw it.  Make sure you are always open to talking with you doctor about any concerns or needs you may have.  This is normally and this too will pass.  Think of this as your annoying friend that comes to visit once a month.  You have to just deal with it and move on.
Check out the My First Period Kit here
I got this free in exchange for an honest review. This post may contain Affiliate links