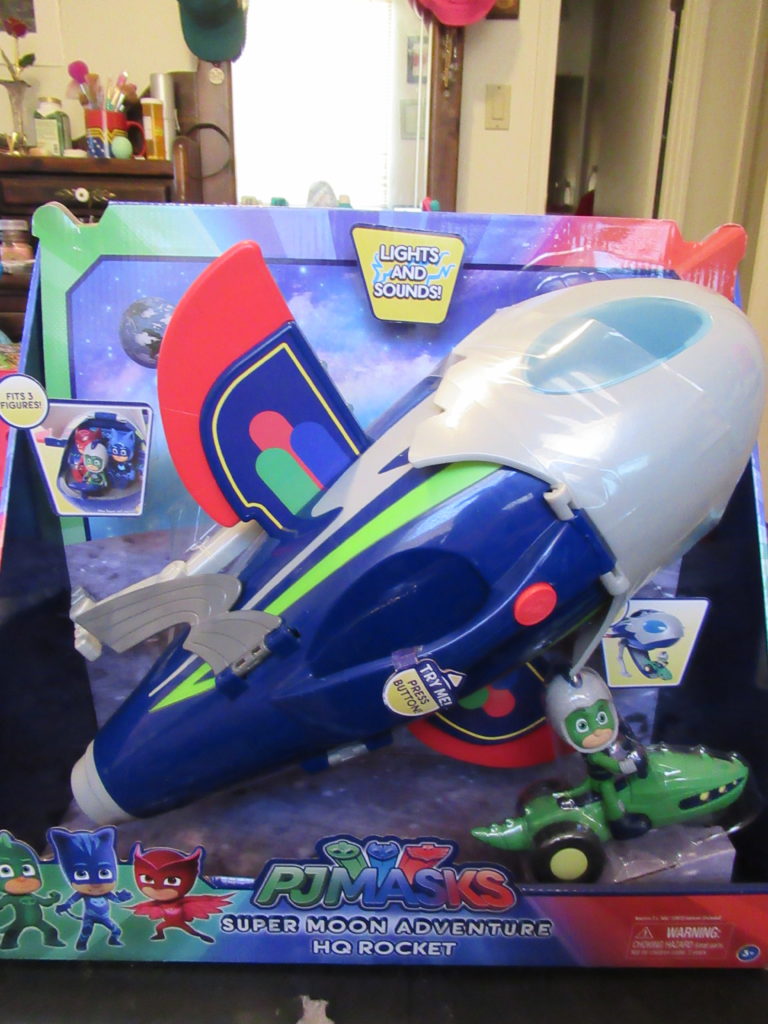 Having a PJ Mask lover in thou house I know when ever anything come out it is a must have in our house.  So, when the new PJ Mask Super Moon Rocket came I knew I had to hide it from him till Christmas.  This is going to be one of the number one toys under the tree this year.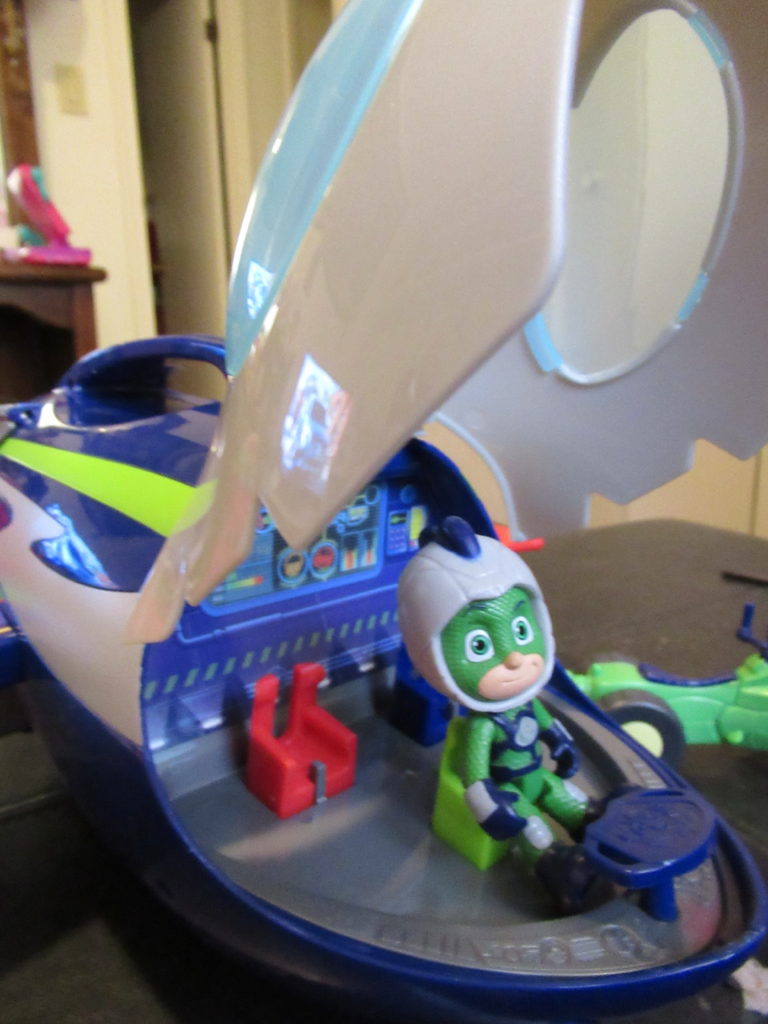 This Great Pj Mask Super Moon HQ Rocket has so much for your little one to do they are going to be busy for hours.  It even comes with Gekko which my son loves.  Even better this year we moved and his new school mascot is a Gecko so he now loves him even more.  We don't have to tell him the spelling is different right?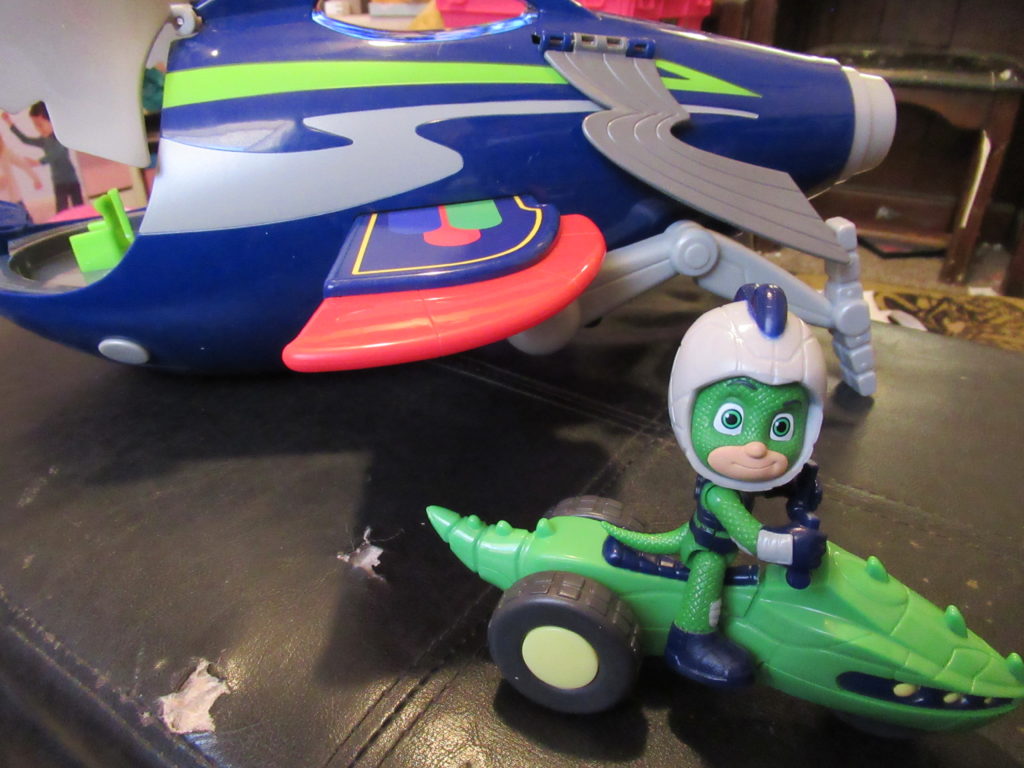 You will get not only this light and sounds rocket, you also get Gekko and his space rover vehicle.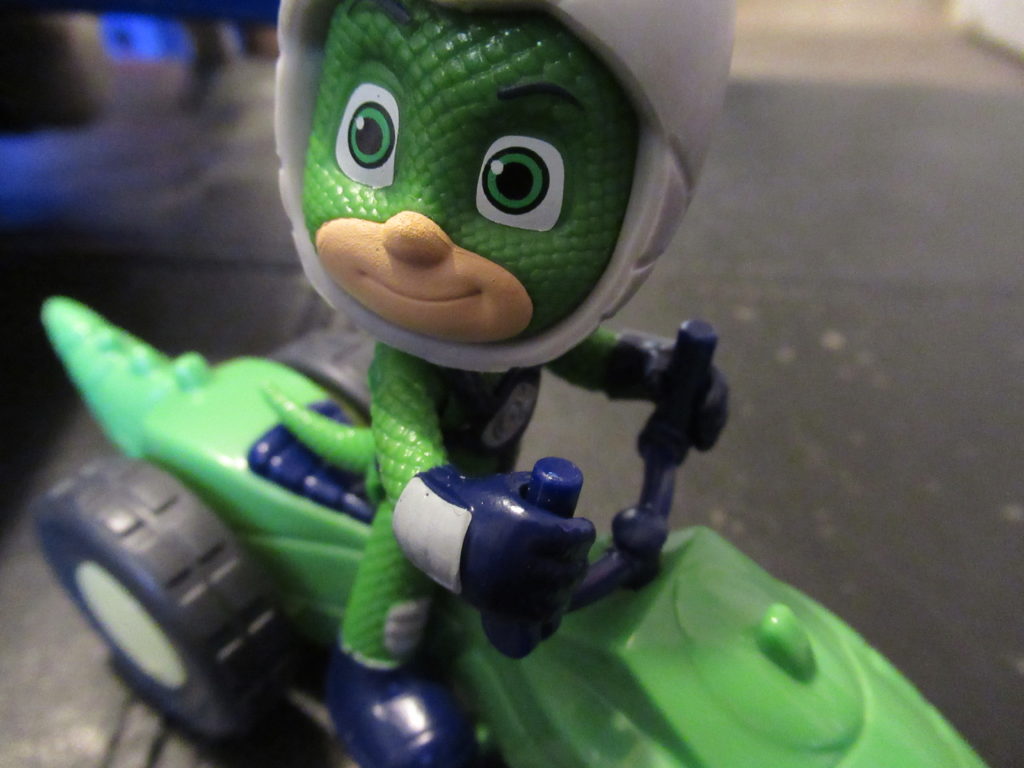 It does need two AA batteries but no worries it comes with them.  Just remember to take it off trial mode after you open it.  We are going to throw this out there for all the parents, even better this package is easy to open.  You will not have to struggle to get the toys our for an hour.  I grabbed a pair of scissors and had it open and ready to play with in less than a minute.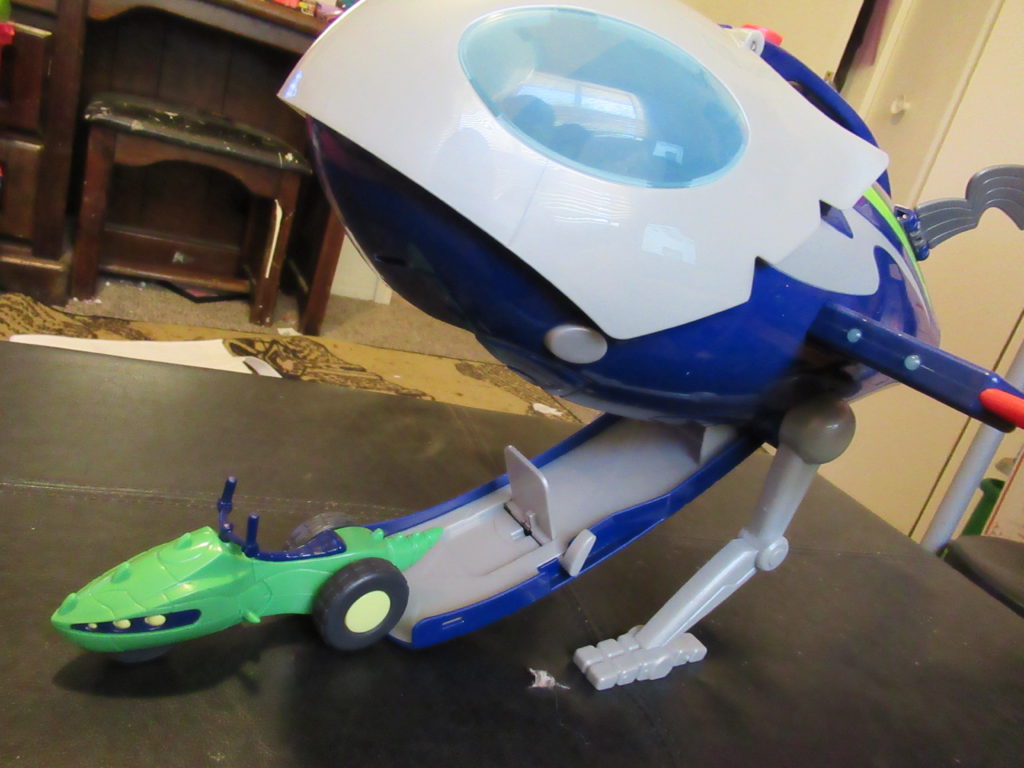 The front of the rocket has a place for each charter to sit comfortably.  Then when you push the side buttons a secret hatch opens that holds his rocket so Gekko can take off and be in the action in no time.
The PJ Mask Super Moon Rocket has legs that will fold up and a built-in handle so there is no problem taking this on the go.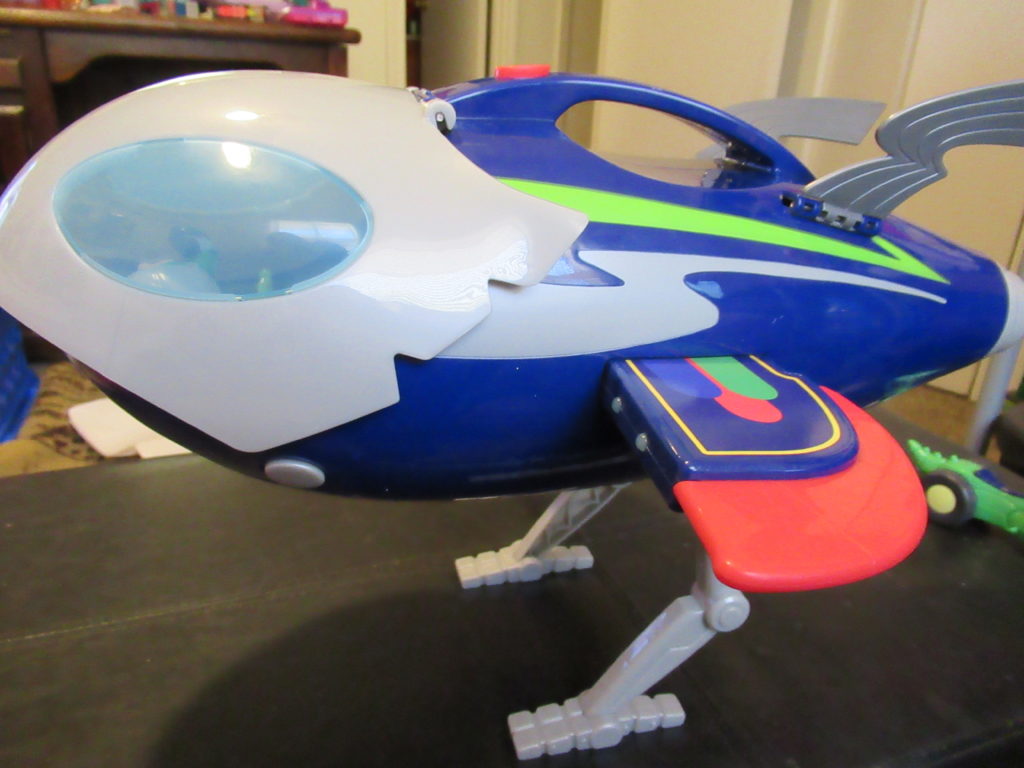 We got this in exchange for an honest review.  All opinions are my own.  This post may contain affiliate links