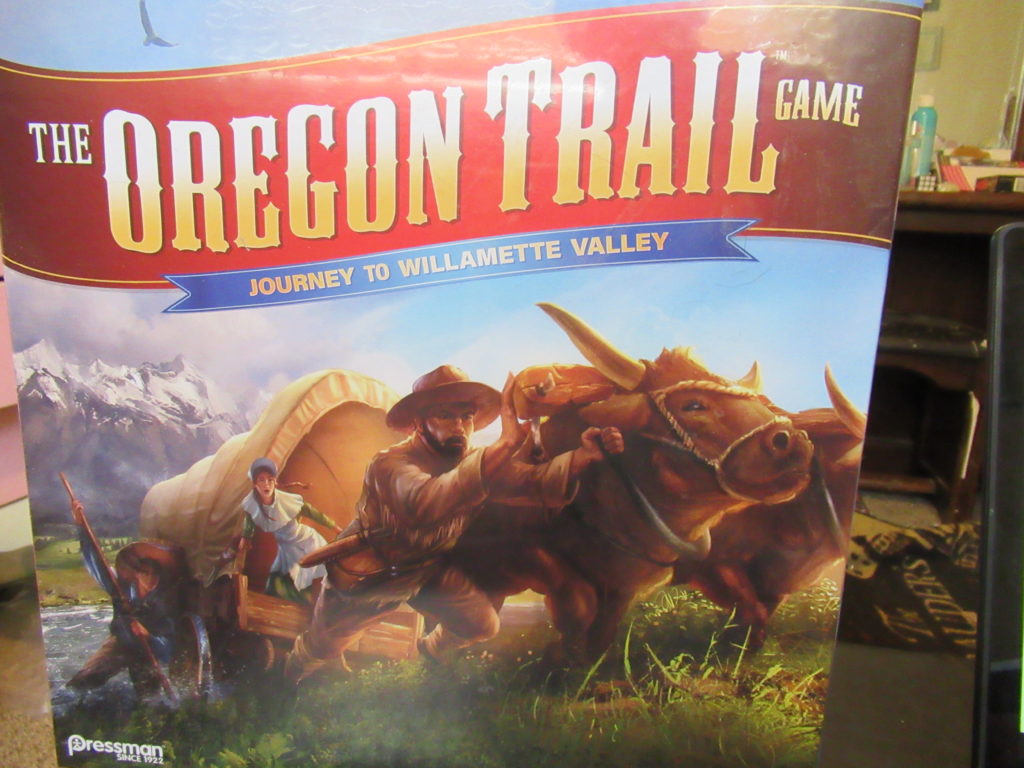 Do you remember playing Oregon Trail in school?  I always remember when it was our day for computers I was so excited.  I would play as long as they would let me.  I would even spend my lunch time in the computers lab to play a little longer.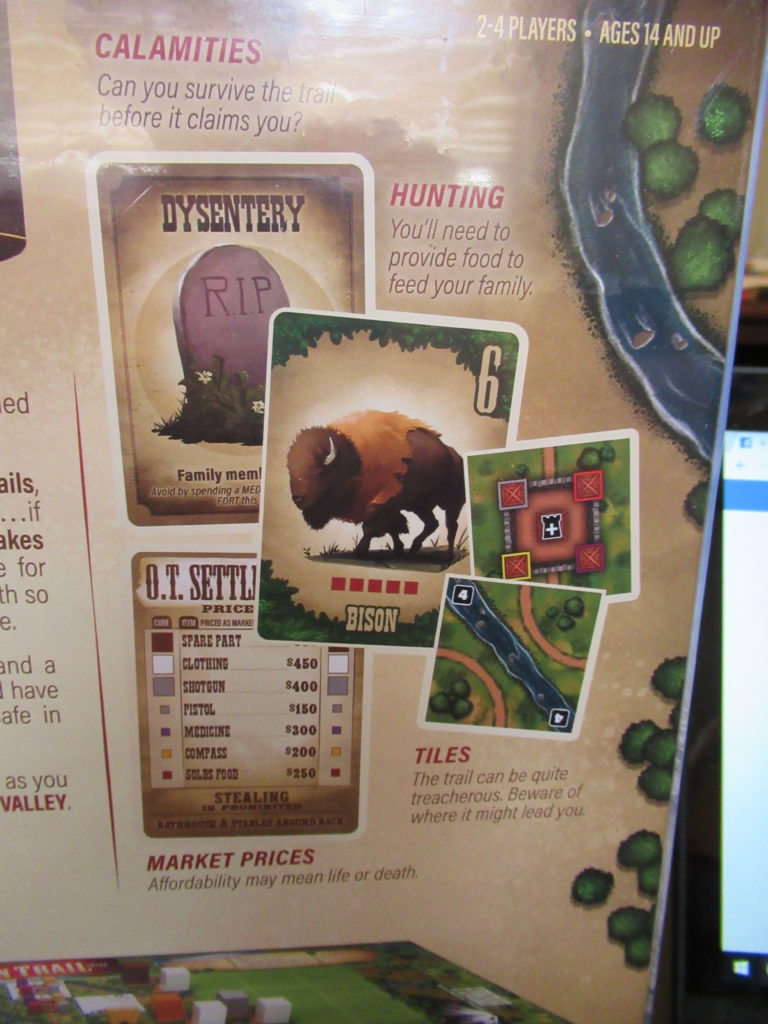 Now you can play again with you kids in this awesome board game.  When it came we were so excited a piece of our childhood has finally come home.  Now I can play the game I love with my little guy.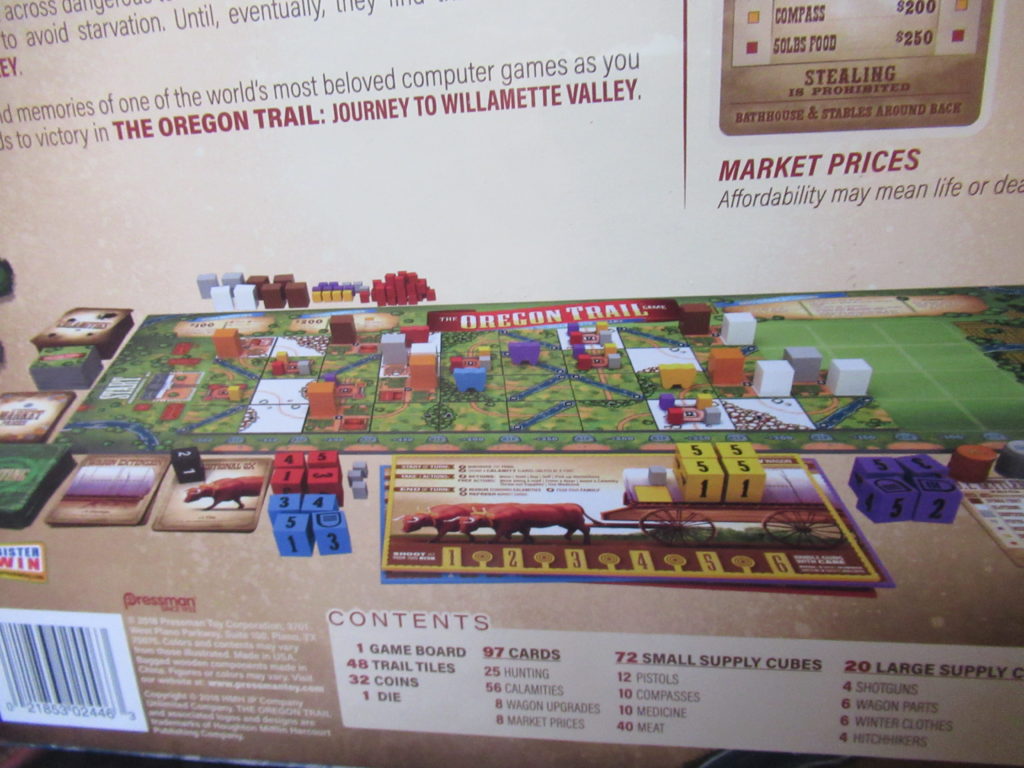 This is a " competitive strategy board game with every wagon out for themselves. In addition, the new game is tile-based as players ford the trail, discovering a multitude of pathways with each gameplay. With 2 to 4 players, ages 14 and up, The Oregon Trail: Journey to Willamette Valley will require strategy and luck as players race and search for their fortune in the West.".
When playing this game with my little guy he is on my team.  It's a little complicated for him but he loves to play on my team and help me make the decisions.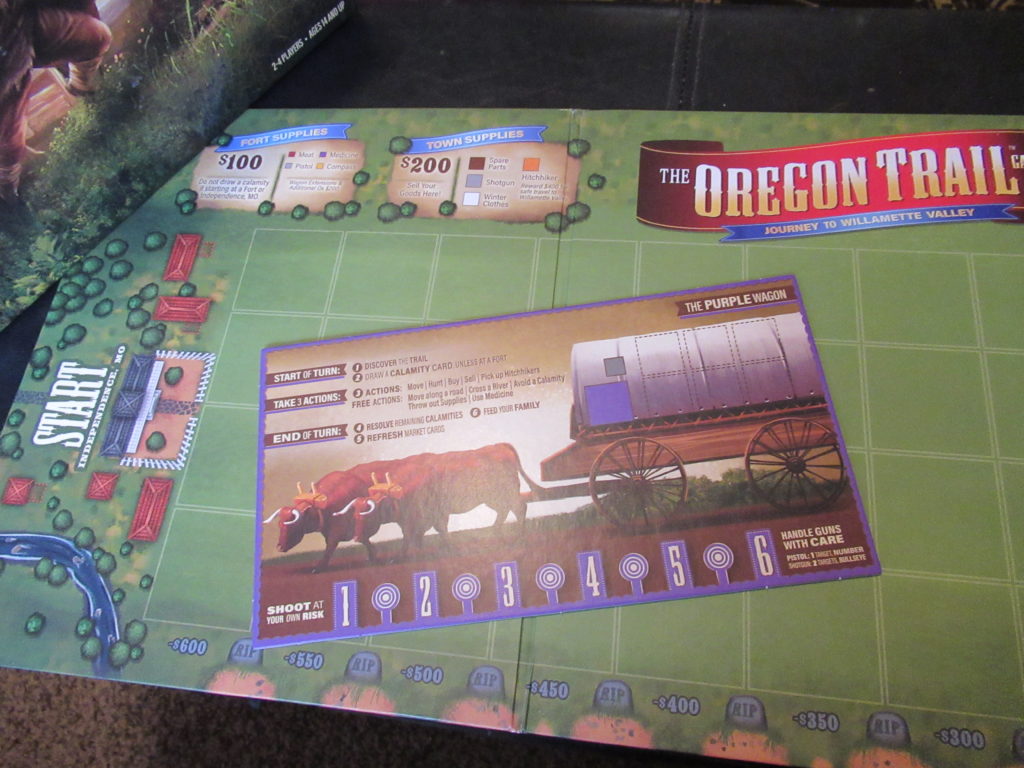 "To start, players will receive a wagon, family members, some food, and a pistol for hunting. As the play progresses, players will endure dangerous terrain and deadly calamities. The object of the game is to complete the perilous journey while keeping as much money as possible to start your new life. However, if family members die along the way, their funeral arrangements will be deducted from the player's total fortune."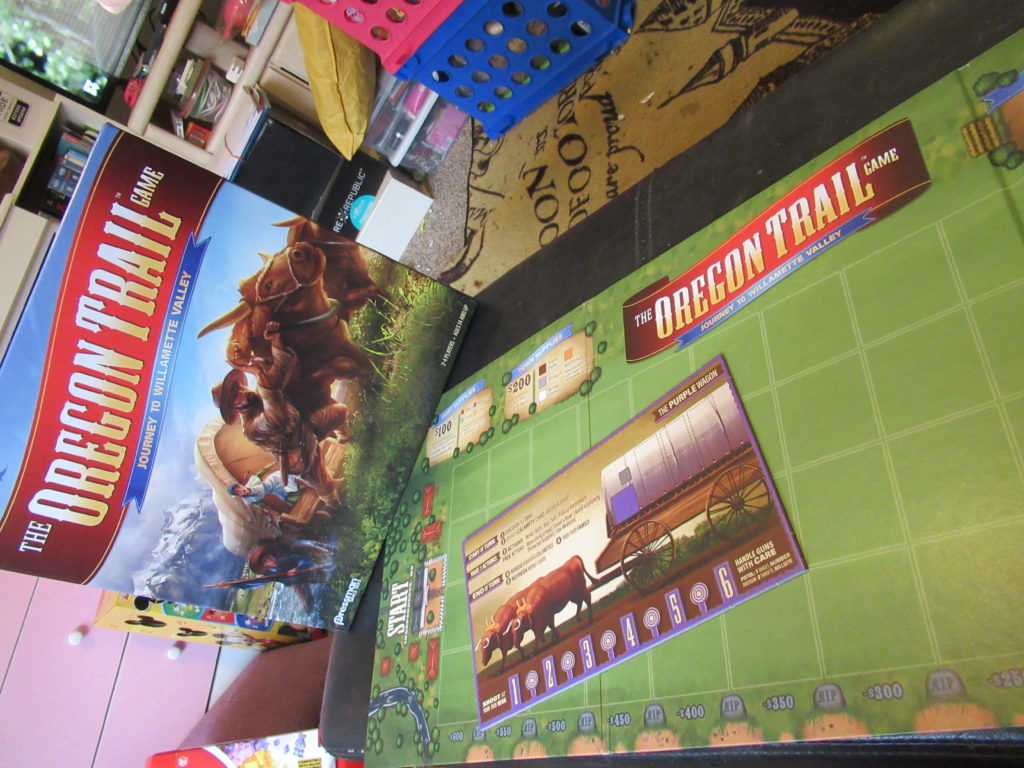 Oregon Trail is a Target Exclusive game.  Also a must for the Holiday season.  You all know there is nothing better then a game night in our home. During the holidays we like to have a lot more game nights.  The cold weather a nice fire some hot coco and a great game can make a night so much fun.  I love a strategy game.  It keeps my mind going with the fun.
We got this free in exchange for an honest review