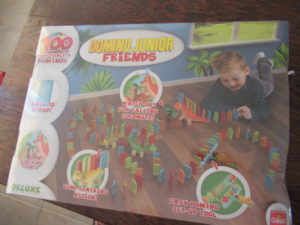 Looking for some great fun with your little ones.  Then checking out Domino Junior is a must. Domino Junior Friends from Goliath Games is not your normal dominos this is fun for little ones.  My son had always lined them up to knock over but there was not much building of steps or anything else.  This set has made it a whole lot more fun for him.  Not only does he love watching them fall he also love Dinosaurs so this set was right up his alley.
So, me and hubby opened it and wanted to set it up for him to knock over as a surprise but of course we are clumsy and knocked it over our selves. Lol Little guy heard this and came running.  When he saw what we were doing he was in.  He was ready to play.  I love that you can set this up anyway you want.  He could use just the dinosaurs or use all the Dominos mix match there are so many possibilities.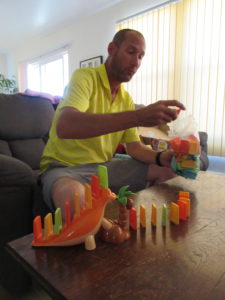 I loved the big Dino when the Domino drops on the leaf's the coconut falls and hits the Domino below.  So cute and so much fun.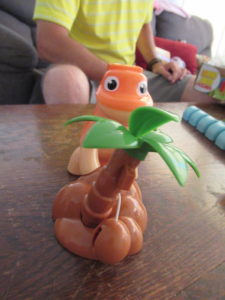 If you are looking for a great game to keep your little one busy and building for hours this one is perfect you won't be sorry you added this to your games.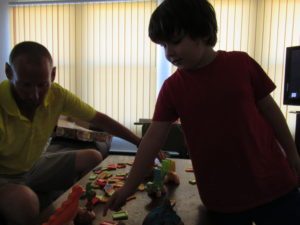 Goliath Games has a wide range of games that our family loves if you have not been checking them out make sure to do so here.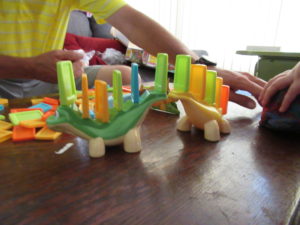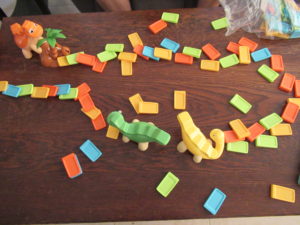 I got this free in exchange for an honest review.