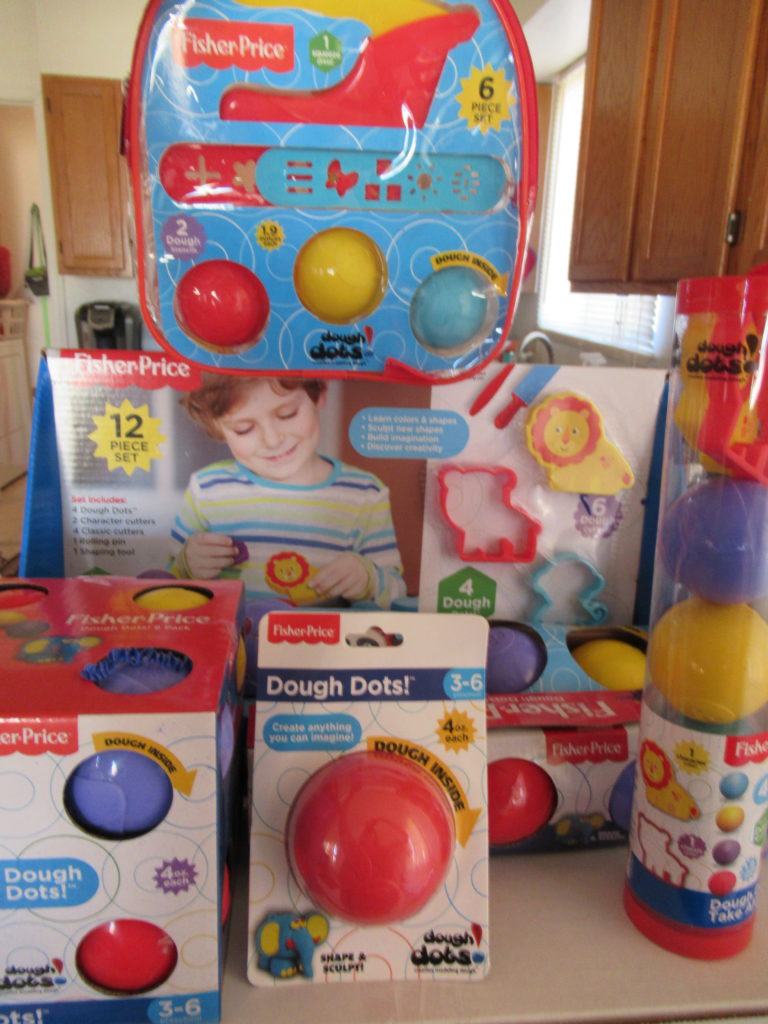 My son loves dough.  He can sit there for hours, but what is funny he normally just rolls the dough into different balls.  The Dough Balls from Fisher-Price was perfect for him.  Its already in balls now he just has to make the dough match the container lol.  When he saw they had red balls it was over.  As you can all tell by all my review he only wears red.  Everything has to be red.  To have a red ball Bam this became an instant winner lol.
If you child is even slightly more creative than mine or just like mine they will love these sets.  They have some great colors.  The colors are vibrant the dough in each ball is packaged separately.  So, you know they are always fresh. Each ball color even has an animal face on it.  How cute is that?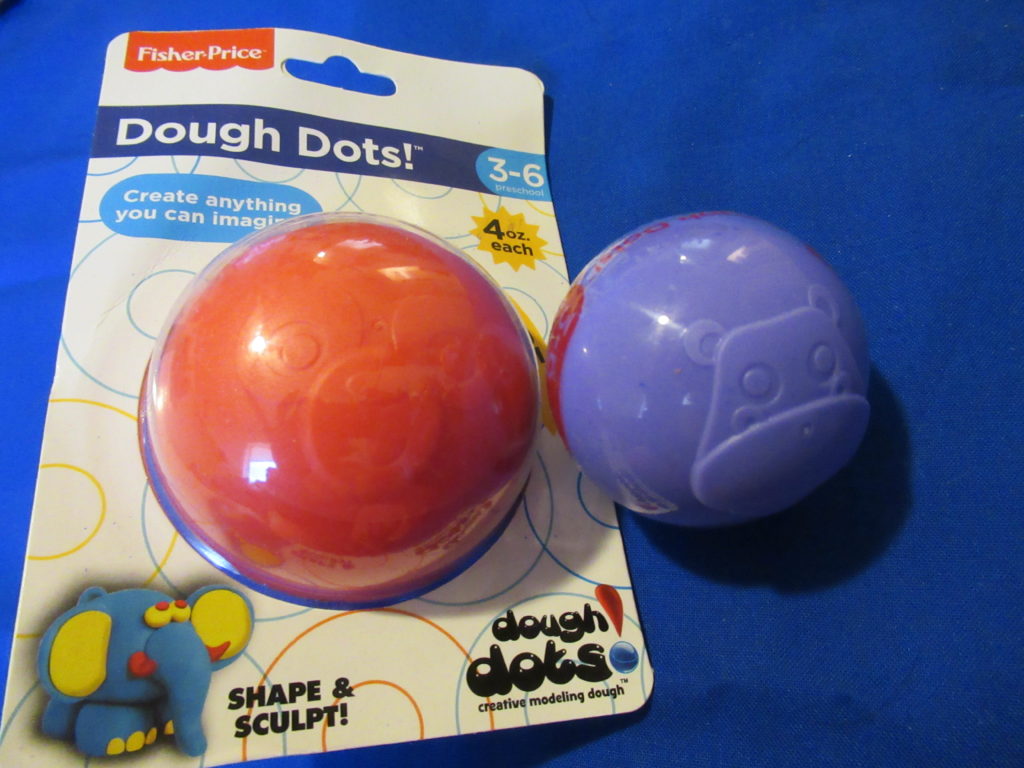 They have single balls you can buy in bigger or little.   The 8 Dough Dots comes in a cube.  When I first saw the cube, I thought finally an easy present to wrap. Lol What is easier than a cube.  It comes with 2 of each colors Agua(blue), purple, Red, and yellow.  These are the bigger balls so they will have plenty to play with.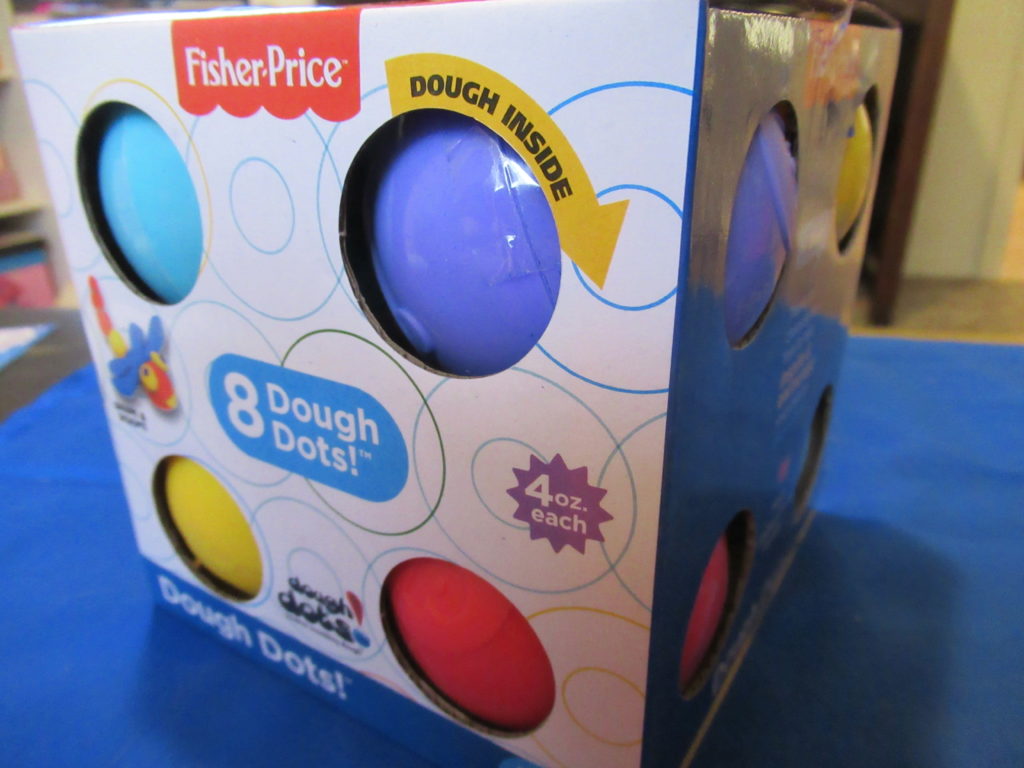 The 12-piece set is perfect for the creative mind. There are 4 Dough Dots 2 Character Cutters, 4 Classic Cutters, 1 Rolling Pin and 1 Shaping Tool.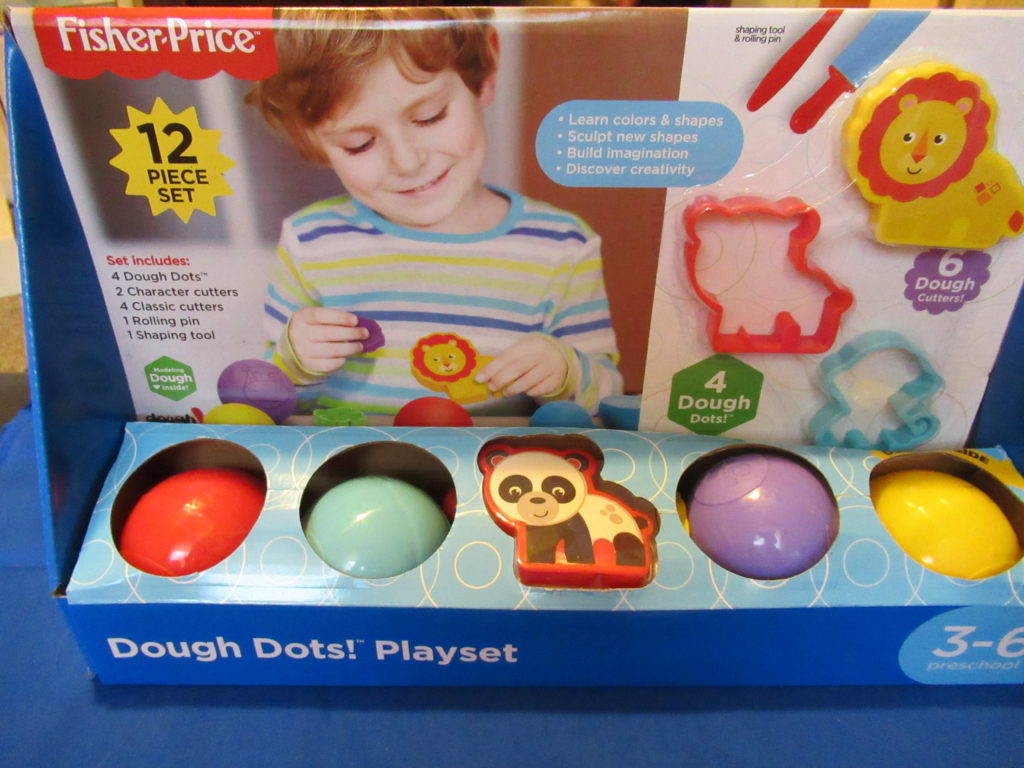 The Dough Dots Take Along Tube is perfect for on the go.  It comes with 4 Dough Dots, 1 Character Cutter and 1 Classic Cutter.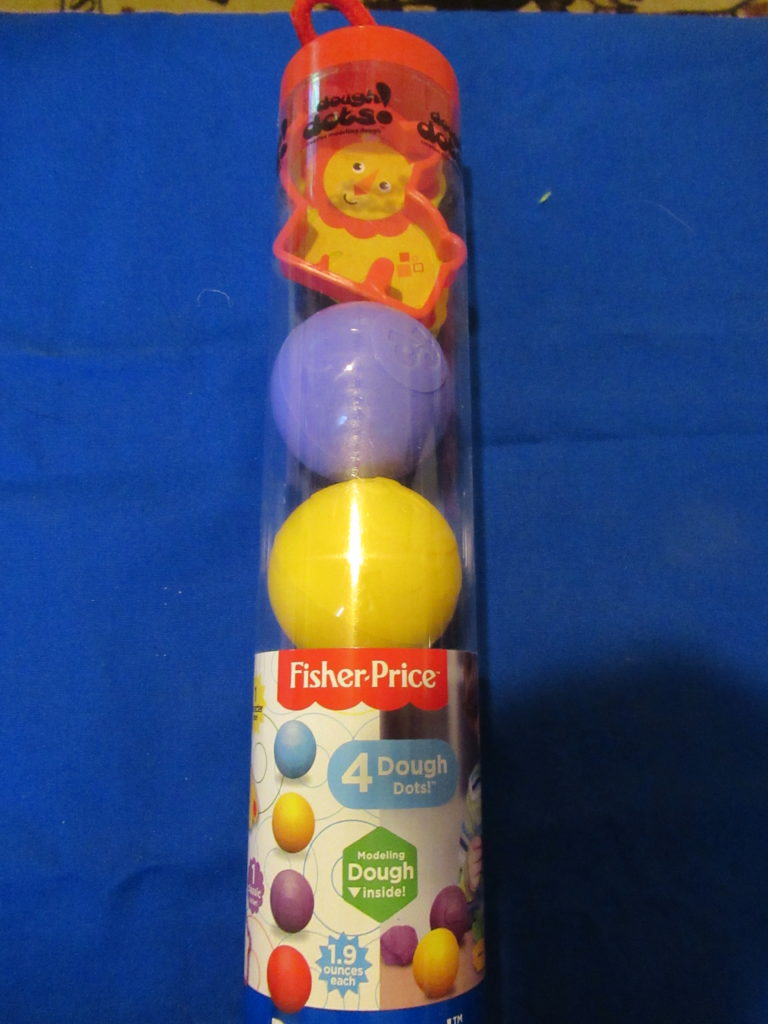 The Dough Dots 4 pack is perfect for your stockings this year.  It comes with all 4 colors and with these cute balls just take out of the package and throw the ball in the stocking.  Bam Stocking done.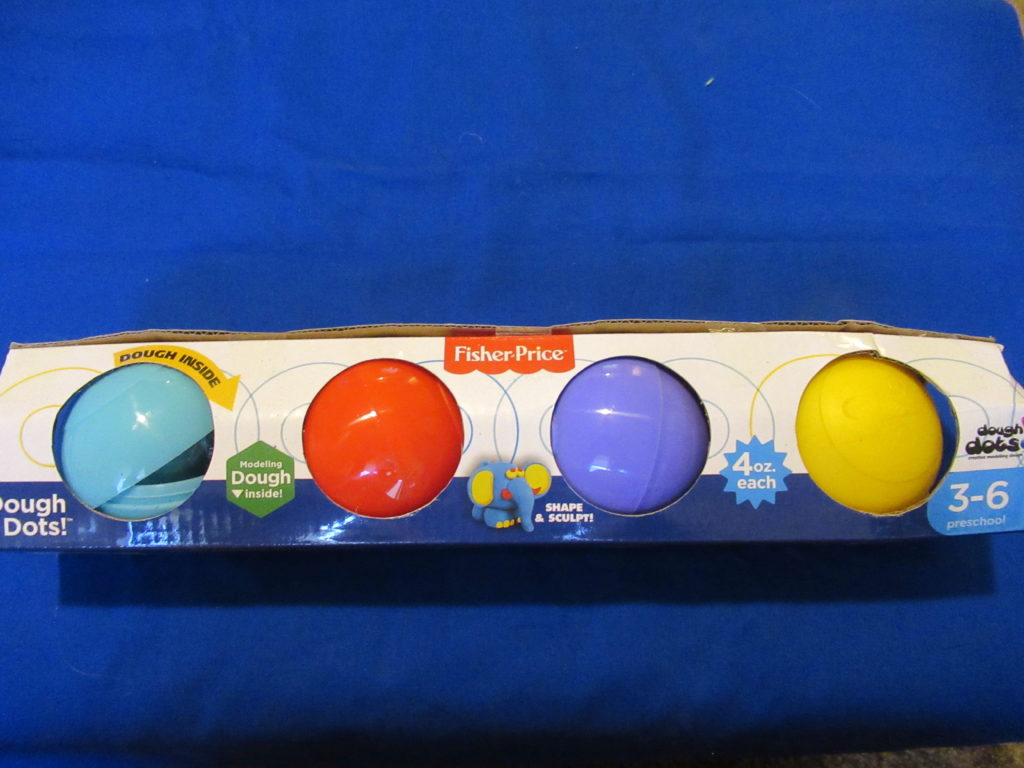 The Dough Dots Back Pack is too cute for any little one.  They have everything they need for hours of fun right in a cute little back pack. This is a 6 Piece set I think it actually a 7-piece set because you have the back pack too.  It comes with 3 Dough Dots, 1 Squeeze Press, and 2 Mold Stencils.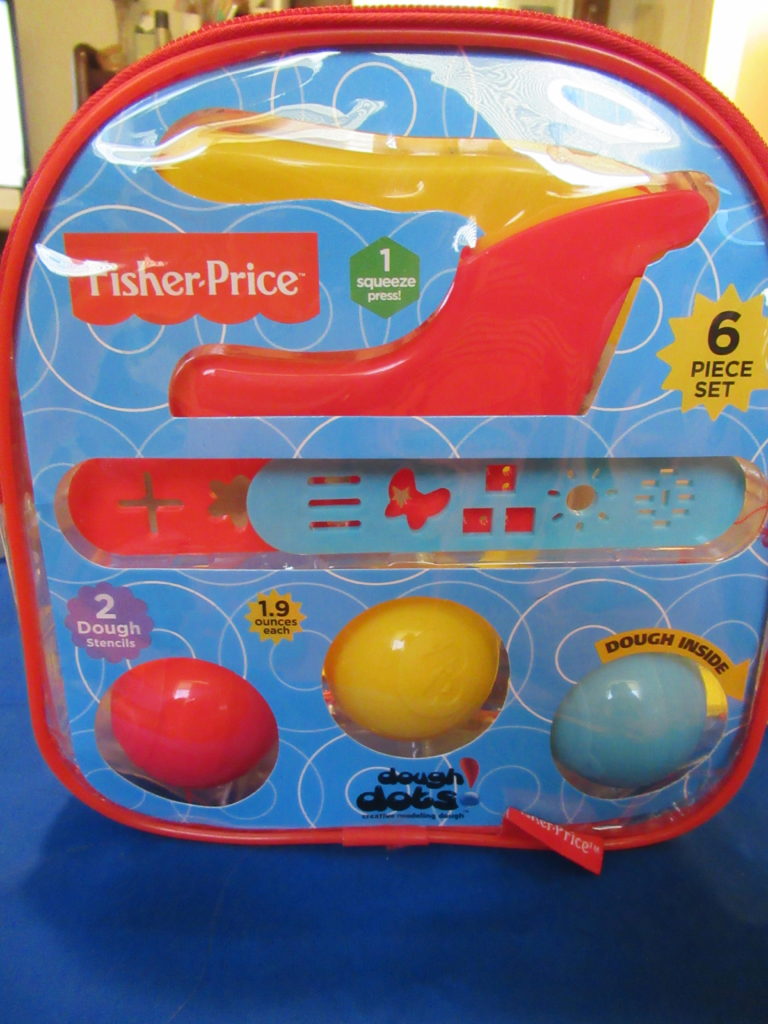 The Fisher-Price Dough Dots are sure to be a huge hit this season.  I know my son is going to love all the cute different sets.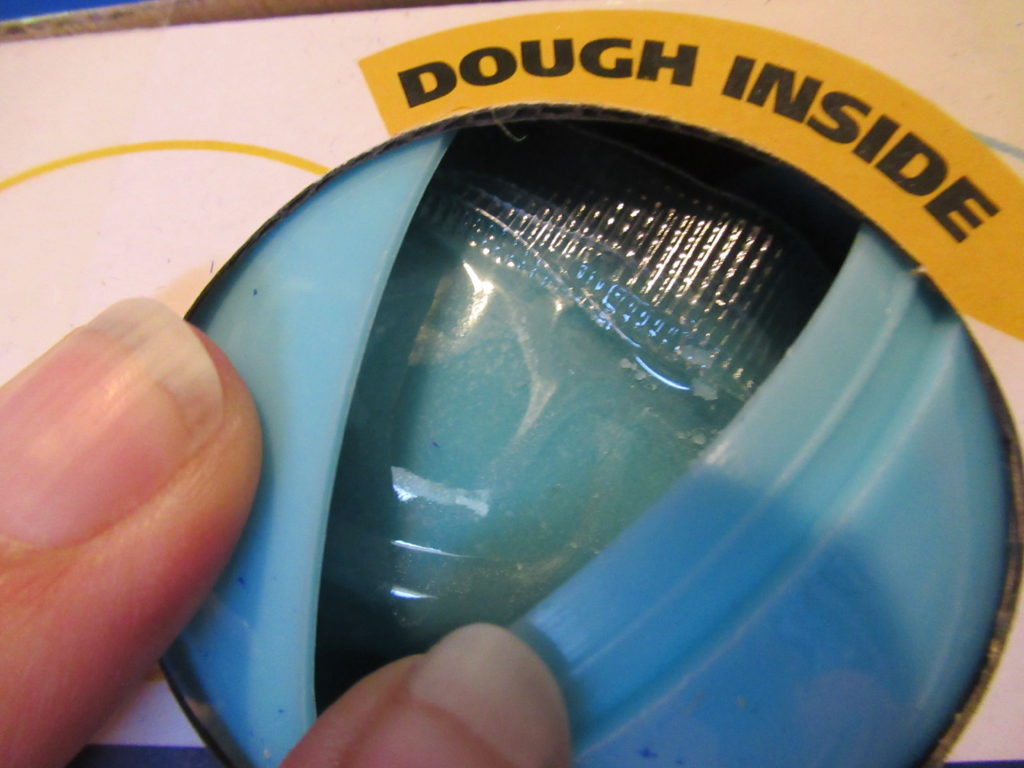 We got this free in exchange for an honest review.