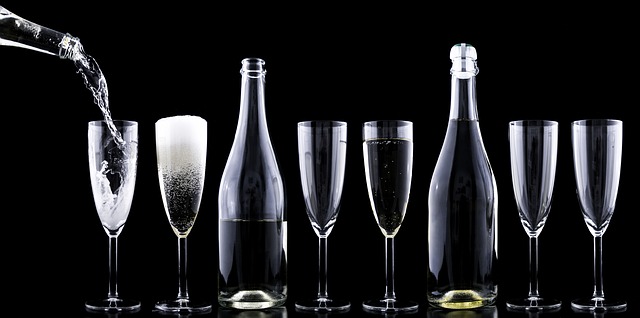 Think about all the celebrations that we have throughout the year; which ones come out on top? Birthdays and Christmas often make the list of people's favorite 'holidays,' but what about New Year's Eve? It sometimes gets missed out entirely, and that's a shame because New Year's Eve is perhaps the greatest holiday of all. Here are the reasons we think it deserves a lot more attention than it often usually gets.
New Year's Eve is a fun night to celebrate the end of one year and the fresh start that another brings. That's exciting in itself, but the fact that no one expects to receive any presents is even better. Presents are lovely, but they can also be expensive and stressful for lots of people, and since that has all been dealt with the week before at Christmas, you don't have to worry about it again now. All you need to do is concentrate on having fun and welcoming the new year in. You don't have to spend any additional money at all if you would rather not.
Many celebrations don't give you much of a choice as to where you should be and who you should be with. There will be set traditions that you need to follow to keep everyone happy, and although you may enjoy them, sometimes it's nice to do something just for you. This is where New Year's Eve comes in; you can choose exactly how you want to celebrate it and who you want to celebrate it with. You might go all out and head to one of Washington DC's biggest celebrations, or you might choose to stay at home and watch a movie and have takeout. The choice is yours, and that's what makes it wonderful.
Although technically, the change from December 31st to January 1st isn't really any different from any other change of month, this one feels different. We give it a lot of emphasis, and it always feels like a fresh start, even if it is actually only the change from one day and month to the next. If you feel stuck in a rut or you're not happy with something in your life, New Year's Eve can make you feel hopeful and happy – it can give you the push you need to change things and that can make a huge difference to your life.
When was the last time you felt genuinely excited? If you can't quite remember don't worry; that is normal. We tend to do the same things day in and day out, and we don't often give ourselves something to look forward to or be excited by. New Year's Eve can give us that feeling of excitement, however. Whether it's the fun of getting dressed up to go out, of seeing friends and loved ones, or dancing and partying, or of the countdown to midnight itself (which never fails to get the pulse racing), there is something hugely exciting about the fun to be had on New Year's Eve.