We have loved Octonauts for years in our home.  I have had about 20 of these tapped on our DVR and could not get ride of them.  Now I don't have to worry about having it when he wants to watch it.  With the great Octonauts gift set I am ready when ever he wants it put on.
  I love that this set not only has the DVD's for my little guy but also comes with Barnacles, Kwazii, and Peso toys for him to play with.  Octonauts is a great show about everything in the sea.  You will get to go along adventures with them and there is always something fun for them to learn about.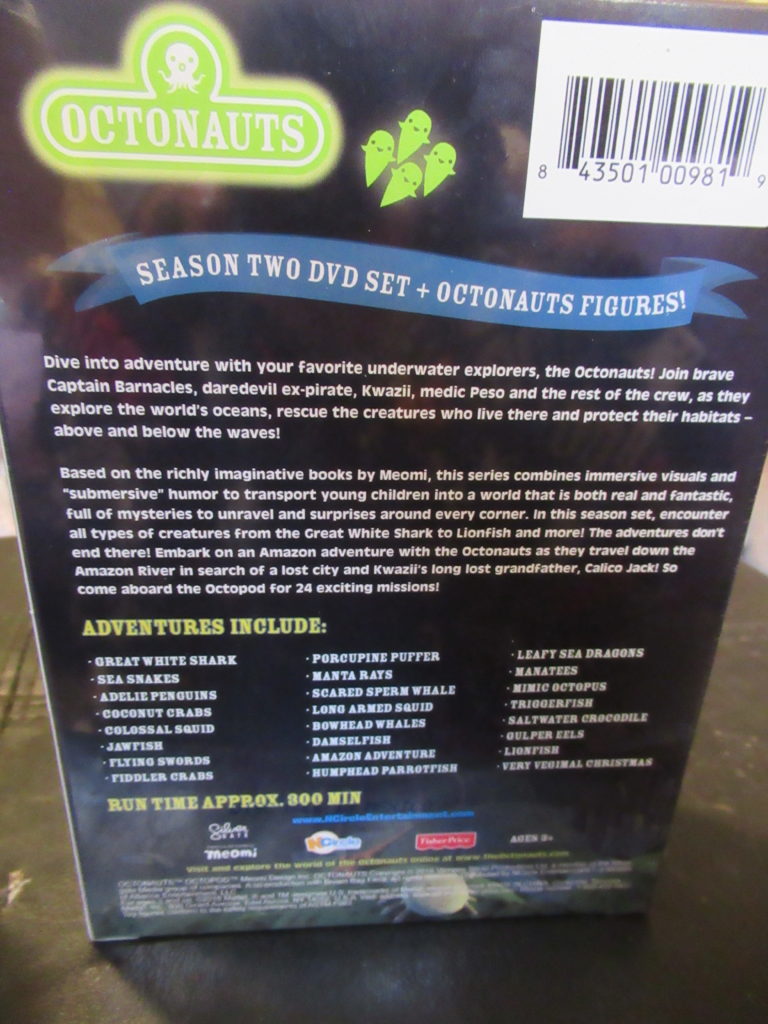 With over 4 hours for them to watch you will feel good about them watching this one.  A show that is entertaining and teaches them something is exactly what I love to have on hand when I need a little mommy time.  I never feel bad about putting him in front of the T.V so I get a few minutes.
Based on the richly imaginative books by Meomi, this series combines immersive visuals and "submersive" humor to transport young children into a world that is both real and fantastic, full of mysteries to unravel and surprises around every corner. In this season set, encounter all types of creatures from the Great White Shark to Lionfish and more! The adventures don't end there! Embark on an Amazon adventure with the Octonauts as they travel down the Amazon River in search of a lost city and Kwazii's long lost grandfather, Calico Jack! So come aboard the Octopod for 24 exciting missions!
We got this free in exchange for an honest review.