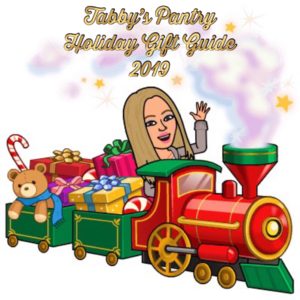 We have spent almost a year finding the hottest toys for this years Holiday Season and I am so excited to bring you to our must haves this year.
Cinemood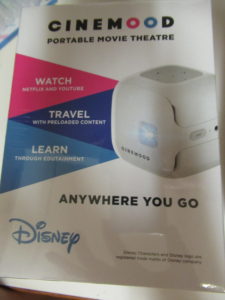 As most of you know Family movie night is a must in our home. We wait to watch everything till it comes out on DVD. Now we don't have to wait as long we can get the epic movie theater night experience right at home with the Cinemood. This little guy will project our digital movie, or YouTube right on the wall.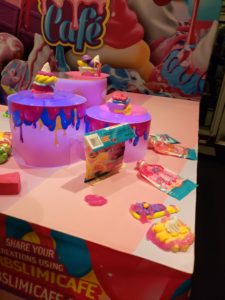 They can make their own little fun desert and then do it over and over. They had a ton of colors to choose from and they are actually affordable. You can buy a few sets and have your little one in heaven in no time.
Squishmallow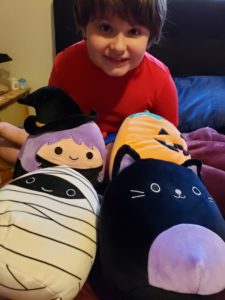 Have you checked out Squishmallow they are going to be a huge hit for your kids this year. My son loves them they are a fantastic sensory toy. They come in so many different animals you are sure to find the ones your kids love. They even have different ones for the different holidays. They also come in a few different sizes so they have cave one of each size if they fall in love with one charter.
Disney Princess Fashion Dolls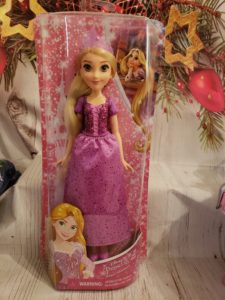 Omg I love the Disney Princess and now you can get your little one that loves them the whole collection. They have so many to choose from and they all look beautiful. Where were these when I was young. They have the whole collection and they are just $9.99 each so you can get them all the princesses for the holidays. The Princess fashion dolls are ready for shimmering adventures with your little princess! Wearing her classic outfit with a new twist, Royal Shimmer dazzles in a signature-colored gowns with glitter print details.
Minnie Mouse and Fifi Pet Bath Play Set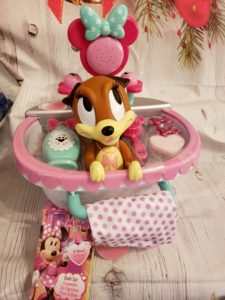 We all know that any Minnie Mouse lover is going to be so excited to get the Fifi pet bath play set. You get to help take care of one of Minnie's favorite pets and she even changes colors. Even Fifi enjoys bath day with Minnie's pet bath play set. A real, working sprayer and faucet makes the most of this tub time opportunity. Watch what happens when Fifi changes color in warm water! Even better this retails for only $24.95
Rainbow Butterfly Unicorn Kitty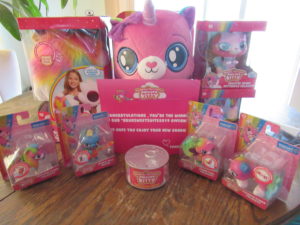 OMG all its Rainbow Butterfly Unicorn Kitty have you ever seen anything so cute. I knew right away when I was at Sweet Suite that I needed her in my life. I was so surprised when I won the set and I wanted to make sure I shared them with you. Make sure you also check out the very cute Rainbow Butterfly Unicorn Kitty show. RBUK Toys See full review here
FGTEEV from Bonkers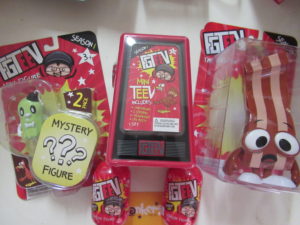 I have to be honest I have loved Bonkers toys, yet I had no idea one of our favorite YouTube sensations was going to have their own line this year. That's right all FGTeeV and Bonkers Toys now have a whole line out that you are going to want to pick up before the holidays are here. They are going to be sold out everywhere don't miss them this year.
Trapper Keeper Game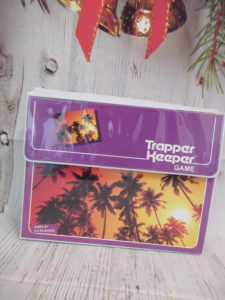 We are all about going back in time this year with gifts and now we have a new game that is going to bring you back the moment you see it. The Trapper Keeper Game do you remember if you had one of these Trapper Keeper when you were a kid you knew you were cool. This game is only at Target. Players zoom back in time to the 80's and 90's and strategically stash cards in their Trapper Keeper folders. Collect Homework, Quizzes, Signatures, Report Cards, Notes from Classmates, and Field Trip Slips to see who can score the most points. You can also collect doodles to increase your score. The player with the most points at the end of the school day will be crowned the Coolest Kid in School!
Blinger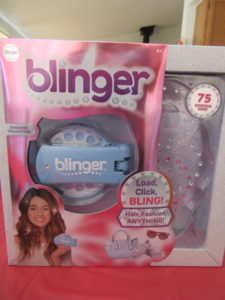 When we went to Sweet Suite 19, I was so excited to see Blinger. As most of you know I love everything blinged out. Now I can do it myself. I can bling up my entire world. This little devise is so easy to use I can now be sparkly pretty every day with little to no effort at all. See Full review
Worlds Smallest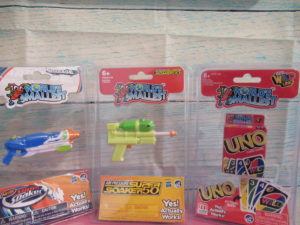 Have you ever seen anything so tiny and cute. World's smallest have a whole line of our favorite flash back toys that are tiny and actually work. Dylan had a blast with the Super Soaker and playing uno. Come check out the full review and be ready to stuff those stockings with World's smallest this year
Cool Cats
These cuties look like an Ice Cream cone you want to eat. Yet there is more to them that meets the eye. When you open Cool Cats up flip inside out and bam you have a new friend to play with. Then you can flip them back around and your new friend is hidden again.
VeNDeeS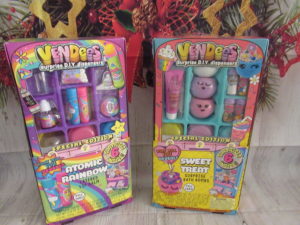 When I first saw VeNDees at Sweet suite, I thought what a great idea. My son loves a great surprise toy and these have quite a few different ones. They have 6 fun vending machine themes to choose from. Atomic Rainbow, Far Out Fantasy, Go Wild, Holo Unicorn, Snack Attack, and Sweet Treat.
Cry Babies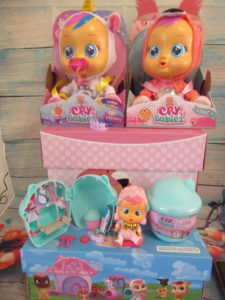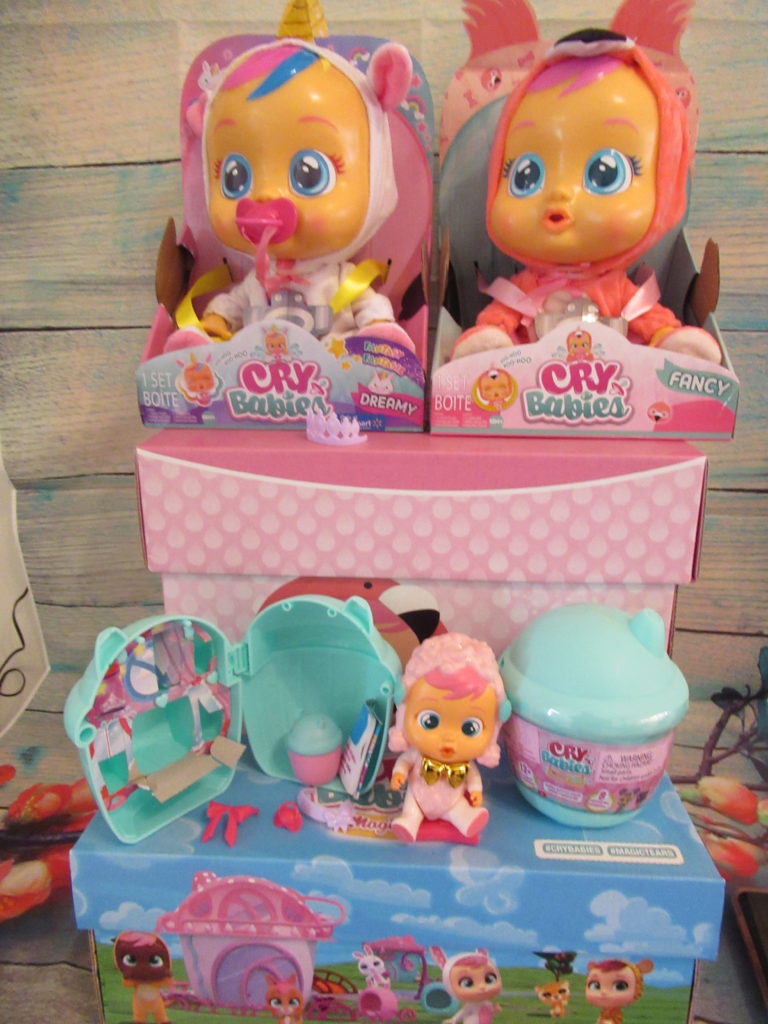 When we went to Sweet Suite this year I saw the Cry Babies and went nuts. These little babies are adorable. They each have a different costume they are dressed in. I knew they were going to be a hit this Holiday Season.
Basic Fun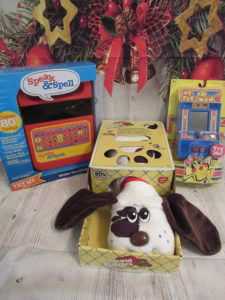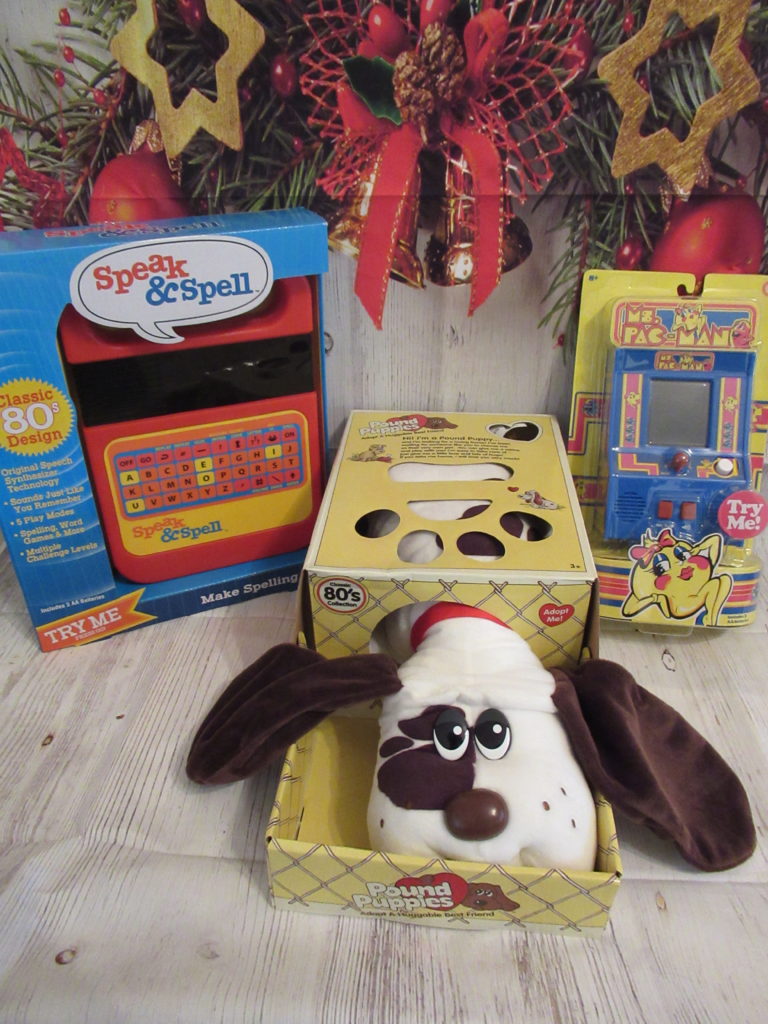 Do you remember the toys we had as a kid? Do you miss them? Well not anymore because Basic Fun is bringing some of our favorite's back, and they are going to be a hit. I have to admit I forgot all about the Speak and Spell till I saw it and I knew it was perfect for little guy.
Cabbage Patch Kids Cuties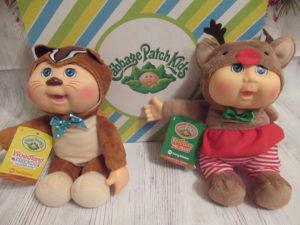 Cabbage Patch Kids Cuties. We got to check out the Woodland Friends and the Holiday Helpers. They are too cute for words and they have a few of each that you can collect. Wicked Cool Toys has a few different Cabbage Patch kids to choose from. Come check out the full review here.
Zuru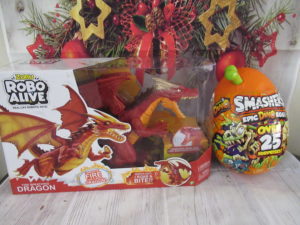 Zuru has always had some of our favorite toys. This year we went to Sweet suite and not only got to play with some of their great new toys, but we also won this fantastic set from ZURU my son was so excited to see is new Robo Alive dragon and new smashers egg. If you are looking for a fantastic Holiday goft this year you can not go wrong with these.
Hairdooz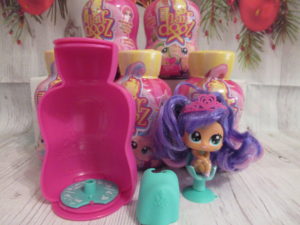 Have you check out Hairdooz for the holidays? If you have a little one that loves to do their dolls hair and get surprise toys then you have found the perfect gift. Hairdooz have 24 different dolls to collect. They each some with their own styling chair and hairdressers cape. Check out our video below to find out more about these awesome Hairdooz. Check out the Unboxing here
Magi Cube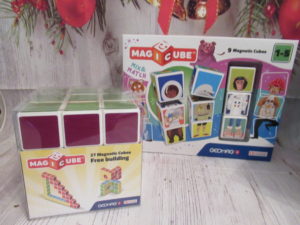 I am so excited to bring you Magi Cube from Geomag when my son just saw the picture of these he went nuts. Of course he loves stacking things so its like these were meant for him. They have a few different sets you can collect and you can use them all together. A great STEM toy your kids with have a blast playing with.
Treemendous Ornament Decorator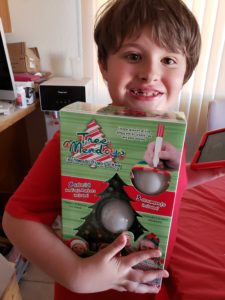 Do you love to decorate as a family? The Treemendous Ornament Decorator is a must have. My son is 9 and has a blast making his own ornaments. Its so easy to use all you need is this one kit and a few batteries and they are having a blast. Before you ask of course you can buy more ornaments. I love that you can keep this kit for years and just buy ornaments the next year no need to buy a whole new machine every year.
Hanks Twisted Challenge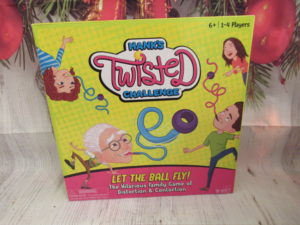 We love a great family game night. Now that my parents live closer, we like to get together once a month and play great games with the whole family. This month we got to try out Hanks Twisted Challenge from Wicked Cool Toys. Wicked Cool Toys has a whole line of toys that my family loves. See full review here
Journey Girls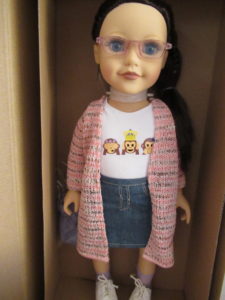 All the Journey girls are made to be friends from hanging together to sharing clothes they will be your little ones best friend they will take everywhere. I love that Just Play has though of all the girls they are not only beautiful but each has their own personality. I wish we could have had these when we were young. They are truly made with love. See full review here
Ryan's World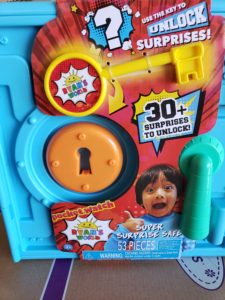 Ryan's world has a new awesome safe out and your kids are going to go nuts for them. This Ryan's World Super Surprise Safe has it own key and lots of surprises inside for your little one. This great safe if for ages 3 and up. The safe was a huge hit for my little guy, he loves anything with his own key he can lock up. If you have a Ryan's world fan in the house you are not going to want to miss this it's going to sell out fast
HairDorables, HairDUDEables BFF 2-Packs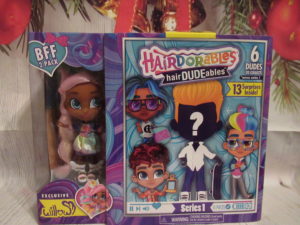 If you love HairDorables then you are going to love their other best friends HairDUDEables. Introducing Noah and the Hairdorables! These BFF packs come with 2 and they are so #Hairdorables . The HaiRDORaBLes hair DUDEables comes with one girl, one Dude and 13 surprise toys inside. If your little one loves dolls and and surprises then a few of these sets are going to be a huge hit this holiday season.
Fart Ninjas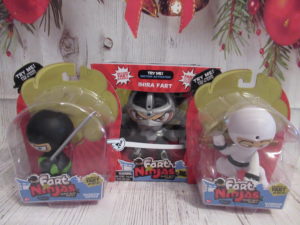 Fart Ninjas are so much fun. I know as moms we like to stay away from the fart humor we get it all the time, but I have to admit these make it so much fun. They are on sensors so you can hide them and fart attack your friends and family. If you have a little one like me that loves the fart humor get a few of these and hide them around the house. Let the Fart Ninja Challenge begin.
Nintendo-Switch Wireless Game Controller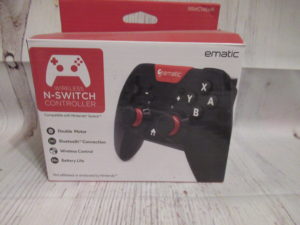 Nintendo-Switch is one of the hottest toys for the Holiday season. I love that they have different controllers you can buy for them. Everyone in our house absolutely loves playing computer games, especially games that can be played using an Apple Mac! Just a few days ago, we were reading a useful guide to the best game controller for Mac, so when I spotted this one in Walmart, I was delighted! I know whenever I got a new gaming system for the holidays it never came with everything you need. So this year remember to make sure to get all the extras your kids are going to want. It's well designed and made, nice to fit in your hand, comfortable for long gameplay sessions, and can even prevent cramp. Available now on Walmart.com. MSRP : $39.99
Nintendo-Switch Carrying Case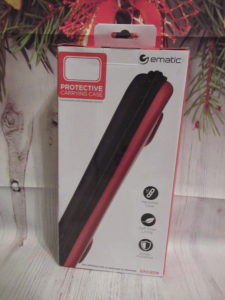 If your little one is getting a Nintendo-Switch this holiday season they make sure to get a carrying case too. A Nintendo Switch Carrying Case is going to be something they have to have. The accessory pocket is capable of holding a multitude of accessories, including a USB-C charger, SD Cards, additional Joy-Cons, Joy-Con Straps, and other small accessories that help enhance your Nintendo Switch gaming experience.Available now on Walmart.com. MSRP: $9.99
Gumball Machine Maker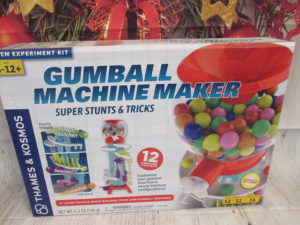 My son goes nuts fro building and gum balls. What could be better then the Gumball Machine Maker. You get to build it any way you want and you can do it over and over again. Will your gumball successfully make it to the end of the track, or will you have to reengineer your gumball machine to make it work? The kit works with standard machine-size, 16mm (5/8-inch) gumballs and includes a small supply of gumballs to get started. AGES 6+ MSRP: $39.9
PBS Lunar Mission VR Retro Headset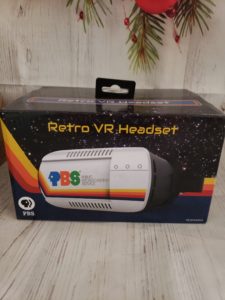 My son has been begging for a VR head set for the longest time. When I saw the PBS Lunar Mission VR Retro Headset I knew it was going to be a must have. You can use any size phone with it. Including head space adjustment straps, lens adjustment sliders, and a dual headphone slots for a fully adjustable fit, this headset is just what you need to enter the last frontier. The inside adjusts to fit the phone. Available now on Walmart.com. MSRP: $12.99
PAW Patrol HD Wi-Fi Camera Monitor,
We have been looking for a fantastic Wi-Fi camera for awhile now. I like to see what is going on when i am not in the room. Yep I want to see it all. What could be more cute then the PAW Patrol Camera. It blends right into our home decor. I like to call it kid sheik. The PAW Patrol HD Wi-Fi Camera Monitor from Ematic is available now on Walmart for the suggested retail price of $29.99.
Magformers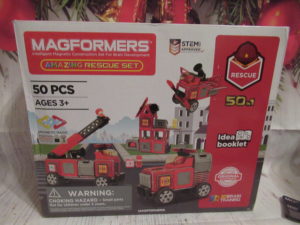 Magaformers have been a favorite of little guys for a long time. They have a few different sets that can all mix and match. The magnets are fun to play with and you can build anything your heart desires. This 50 piece set comes with 24 magnetic pieces, 2 characters and emergency vehicle accessories and much more to keep the city safe.Spring Ages 3+ MSRP $59.99
Play Foam Pluffle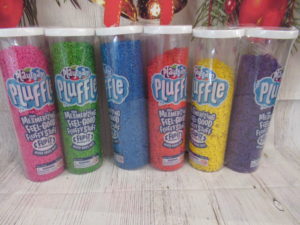 My son loves a great sensory toy and the Play Foam Pluffle is perfect for him. Even still in the container they make a perfect calm down toy. Just push down flip over and watch it slowly fall down. This is a fun toy your kids are going to love. They come in 2 packs and in a few different colors.
Hero Drive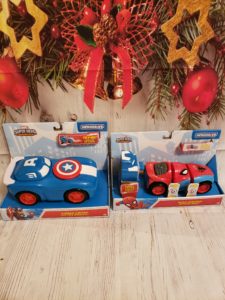 Do you have superhero lovers in your house? Then Hero Drive are going to be their next must have. My son fell in love with the Captain America and Spider-man car. The Captain America car has a shield that pops up. The Spider-man car can come apart and you can build your own duper vehicle. These are a must have for the superhero lover in your family.
Tonka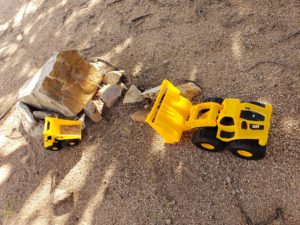 Do you remember Tonka? They are still here and they just keep getting better with age. My son loved playing with the cars in the front yard. They have a whole line your kids are going to fall in love with. From work trucks to Tinys your kids are going to want the whole collection.
Crayola Scribble Scrubbie Safari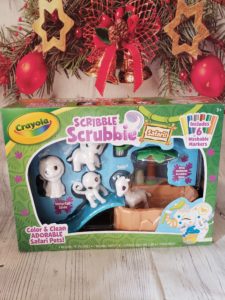 How cute are these Crayola Scribble Scrubbie Safari your little art lover is going to go nuts for these. I love that these are not a one time use. Kids can customize with color, wash in the kid-powered oasis tub and repeat over and over again. They can make their animals anything they want over and over again.
Crayola Holiday Advent Calendar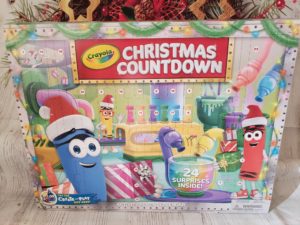 We love to get new Advent Calendar this year we will be opening the Crayola Holiday Advent Calendar every day. SO much fun for the whole family and helps kids keep a count down til the holiday. This calendar sells for $19.99 and has everything your little artist wants for the holidays.
Y'Art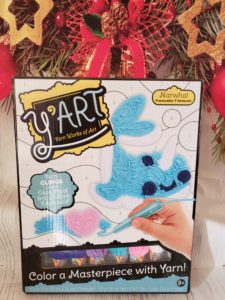 I love a great toy that lets your kids create and make something they love Y'Art has a few different sets that your kids are going to love. If your kids need something to keep their hand busy and is easy for them to do then this is it. So how does it work? The yarn magically clings to the Grip-N-Stick Y'Artboard. Load the pen with the colored yarn that corresponds with the numbers on the board and color. Y'Art is mess-free and OOPs-proof. Kids (and adults) can lift the yarn and reposition it if they make a mistake. They sell for $14.99 each and is recommended for ages 8+.
Rainbocorns Big Bow Surprise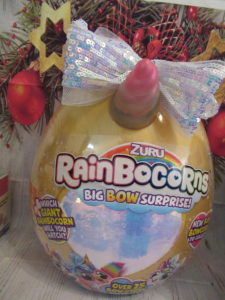 Zuru always has some of the best toys out for the holidays. This year is no different when we went to Sweet Suite NY this year I got a preview and I knew it was going to be a must have this Holiday season. There is nothing I love more then Rainbows and Unicorns then Zuru took it up a notch adding surprise toys and making them shinny. This has to be the biggest egg I have ever seen. What could be better? See full review here
Crayola Glitter Dots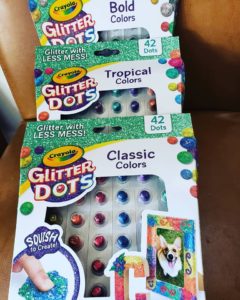 We love to play and decorate with glitter, but its always such a mess. I love that Crayola has brought us a solution. These Crayola Glitter Dots are so easy to use and we can now decorate anything and we don't make a huge mess. They have 3 different colors packages and they are all beautiful.
Tic Tac Toe Travel Mat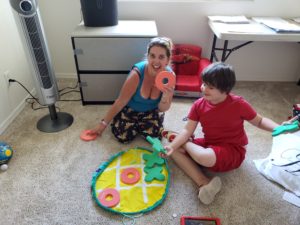 I love that when you open it, it lays flat to the Tic Tac Toe board and all the pieces are right there to play with. The pieces are big enough you are not going to loose them. Plus they are foam so no worries about anyone getting hurt if the game gets heated lol.
Learning Resources Rock N Gem Surprise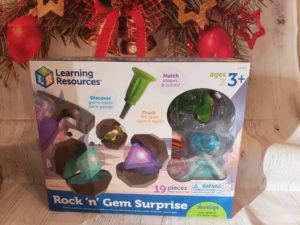 Do you have a little one that loves gems? Then the Rock N Gem Surprise is a must have. Now my son knows his colors and shapes, but he is in love with gems and this is perfect for him. If you do have a little one just learning this is also a great learning toy they are going to go nuts for. This sells for 19.99 and even comes with a gem bag to carry them in.
Beaker Creatures Volcano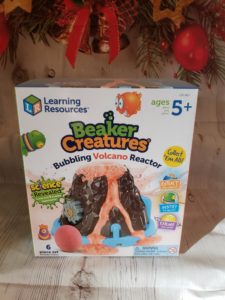 My son loves the Beaker Creatures. Put the surprise ball into water and watch it fizz till your surprise creature shows up. They have a wide range of products that your kids will love to help them discover their new friend. The Beaker Creature Volcano is perfect for your kids that love science too. Drop the Beaker Creature in and watch the volcano erupt. This sells for $16.99 and there are over 100 creature to collect. Science and fun what more could you ask for.
Ben 10 Alien Game Omnitrix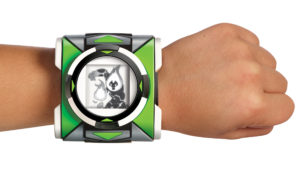 If you have a Ben 10 Lover then the Ben 10 Alien Game Omnitrix is going to be a hit this year there is so much to do with it they will be having a blast for hours. Play 1 of 4 different Alien games and save the day! You can also challenge your friends to beat the high score. It has Battle game, Transforming game, Memory game, and a Timing game.
Demo Duke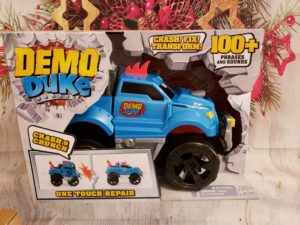 If your kids love trucks and smashing them up then Demo Duke is going to be a must have. You can crash this truck over and over watch it get more smashed up every time then push the button to repair it. It had over 100 interactive sounds and is going to be a blast for your little one. You can get Demo duke for $39.88 right now but act fast it will sell quick.
Awesome Bloss'ems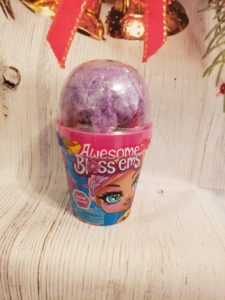 You ca magically grow your very own doll now with Awesome Bloss'ems. There are a ton of them to collect and they are even scented. If you have a doll lover they are going to love watering their new toy and watching them grow. Each doll smells sweet, like flowers and wears a fierce floral outfit and blossom on her head representing her theme! With 5 themes, you might even find a rare doll!
Gifeez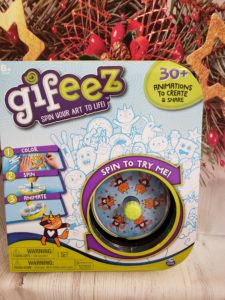 Do your kids love art and creating then the Gifeez Spinning Gif Art Studio is going to be a hit. They get to create their own over and over and watch them come alive when you spin. The Gifeez comes with with 5 markers and 15-double sided disks, it's easy to create your own animated gifs with Gifeez! Choose from 4 patterned art disks, 8 animation disks with cute cartoons, or draw anything you imagine on 3 blank template disks. If you are a little one that loves to draw then this is a must.
Lumies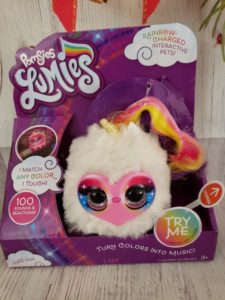 When I saw Lumies at Sweet Suite I knew they would be a huge hit. I wanted to play with them the whole time. These little cuties can turn any color they touch. They also have over 100 sounds and phrases. With their cute heart face, unicorn horn and hair you can brush your kids are going to fall in love. Make sure to pick one up for each kid these interactive pom pom pets are going to be so much fun this Christmas.
Modarri Customizable Turbo Monster Trucks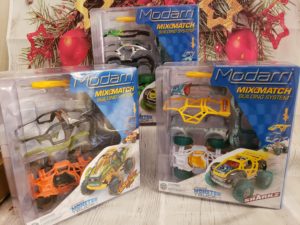 You can get a few different sets Jurassic Beasts, Team Sharkz and Space Invaders Turbo Monster Trucks ($19.99) . The sets come with everything you need to make your truck then is you register you license you can get free parts. There is so much fun to have with these your kids will be playing all day long.
Rubiks tactile cube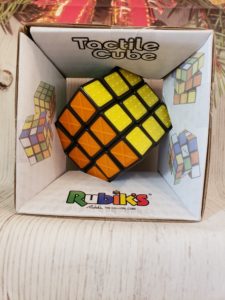 My son loves his Rubik's cube he is going to love this Rubiks tactile cube. he is always looking for stuff with different feels and he loves colors. I love that people who are blind can now also take part of the love of Rubiks. They have a wide range of Rubiks that your family and puzzle lover is going to go nuts for
RainBoCoRns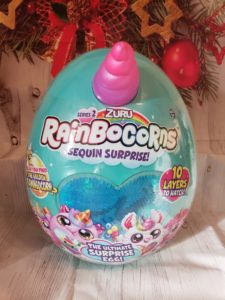 If you have a unicorn lover in the house and they love surprise toys then they are going to go must for RainBoCoRns. This egg is filled with not only their new best RainBoCoRns friend, but it also comes with new surprises inside for you to open. Zuru toys has a wide range of fantastic toys your kids are going to love. Come see the full review here
Axol & Friends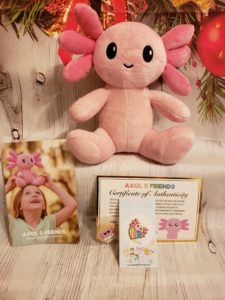 How cute is Axol & Friends they are going to be your kids new cuddly friend and they are giving to a great cause. a socially conscious startup that produces plush toys from eco-friendly materials in the image of rare endangered species, as well as storybooks, enamel pins, and accessories. We then use a portion of every sale to fund nonprofit programs where we empower youth to be activists and community leaders across the globe! We also donate plushies to children in need, through local partnerships with foster homes and hospitals. You can read more about Axol & Friends at www.axolandfriends.com This guy is cute cuddly and my son loves him.
KeiKi Ukuleles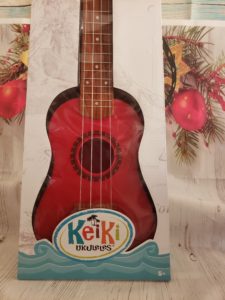 Do you have a kid that loves music then the KeiKi Ukuleles are going to be a must. I love that they come in a few different colors and are for ages 5 and up. Even better news you can get these for just $29.95 when is the last time you got your kid a great musical item for that much. The word "KeiKi" is Hawaiian for "little one" and KeiKi Ukuleles are designed for your little ones to learn to pluck, strum, and play along to their favorite songs! Whether a beginner or a master musician, this small instrument is sure to rev up free time in a delightful way! Comes with a digital tuner, carry case, strap, guidebook and even some fun retro stickers! Choose from four colors: Sandalwood, Sunset Red, Seafoam Green and Pacific Blue. Aloha!
Crayola Glitter Dots Sparkle Station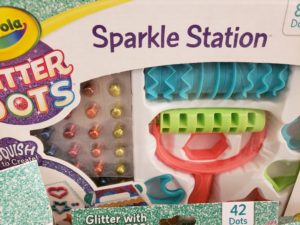 We love the Crayola Dots and we love even more that they have some awesome accessories to go with your Glitter dots. The Sparkle Station has everything you need to crush and create with your dots. If you have a kid that loves art then this is a must all the glitter none of the mess. See full review here.
Zuru Boppi the Booty Shakin" Llama!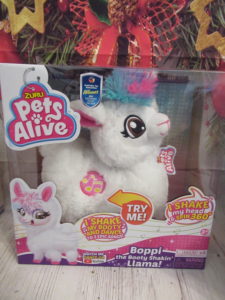 Do you have a little one that can not stand still? Then the Boppi the Booty Shakin" Llama! is going to be a must have this holiday season. This little guy will keep your kids moving and playing all day long. I got the chance to play with her at Sweet Suite and she was a blast. features include three awesome songs to bop, spin and dance to, robotic booty shaking and head spinning motions, and cute and realistic features and coloring – both white and purple too! Batteries included (4x Alkaline AAA required). Ages 3+, SRP $19.99. Available at Target, Amazon and Walmart
Mario & Sonic at the Olympic Games Tokyo 2020 game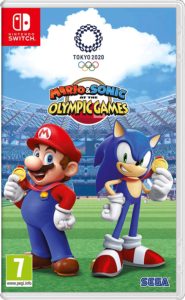 Yaaaa You know game machines are going to be the huge hit this year. Like every year.ol They have a new game out your kids are going to love Mario & Sonic at the Olympic Games Tokyo 2020 game All the fun with Sonic and Mario. Mario & Sonic at the Olympic Games Tokyo 2020 will take to the starting blocks exclusively for the Nintendo Switch on November 5 in the Americas for $59.99 USD and November 8 in Europe
Rubik's Cage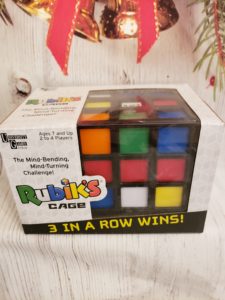 Rubik's cube lovers are going to go nuts for this new puzzle. Its the Rubik's Cage 3 in a row wins. Rubik's Cage is a fast-paced, fun game of strategy. The aim is to get 3 cubes in a row. Players can twist, turn and flip the cage to re-shuffle and deter their opponent. The player with the most rows wins.
Skrible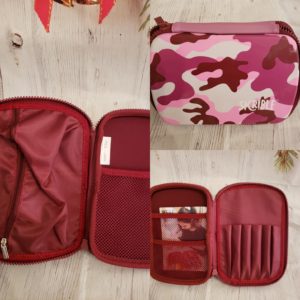 Remember when you were young and all you wanted was the best pencil case you could find? Now there is a new one out Skrible with more compartments and more room for everything you need. They have a wide range of colors and designs so no matter what your kids like you are sure to find the perfect one.
Clue
OMG the night we have spent playing Clue in the past was so much fun. I love that no matter how many times you play Clue it is always a new killer and new murder weapon. This is a great family game that your kids are going to love this year. Make sure to pick up Clue for those great cold night for a little family game night.
Wonderbly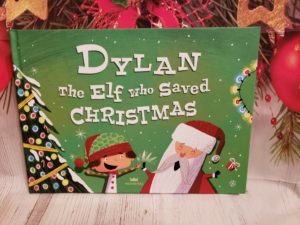 If you kids love to read then Wonderbly is going to be right up their ally this year. These books you get to customize. You kids will be the star of the story. They have a wide range of books to choose from and they are very affordable. Buying these books is also very easy it's as simple and click on the book you like add names and little guy. That is it and your little ones is ready to star in their very own adventure.
BuddyPhones PLAY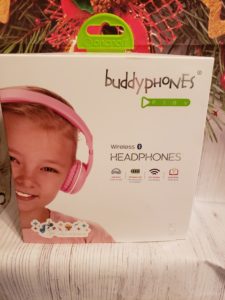 Head phones are a must for most kids. Not only do BuddyPhones help save you from hearing everything they are listening too, but they also can help your little ones focus on what they are doing. My little guy like so many others has very sensitive hearing. Having these headphones on can make a big difference in his concentration. These come in 4 different colors and even have stickers to decorate them with. They also come with Micro-usb charger cord, BuddyCable audio sharing cord, Soft Travel Bag, This are going to be a big hit this holiday season.
Bookroo books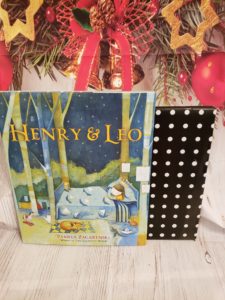 I love giving my little guy books or the holiday season. We love to do a new book every night leading up to Christmas. He loves to have a new adventure and I love that he loves reading with me. Bookroo is a great gift for any kid. This is a great kids book club you will get great books every month and I love that they come wrapped up for our kids to enjoy. You can even pick from different age groups so your books can grow with your kids. If you are looking for a great present that will help your kids with the love of reading then Bookroo is a must.
Hand2mind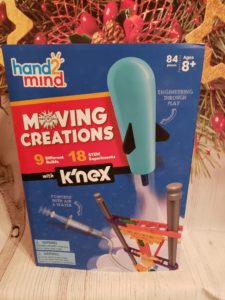 If your little one loved to build then Hand2mind has a wide range of toys that your kids are going to love. They make STEM toys that are perfect for any kid who loves to learn. The Moving Creations has 9 different build and 18 STEM experiments that your kids can do. They will be learning and having a blast in no time at all. This is for ages 8+ and has over 84 pieces.
Smart Kidz's Sound Books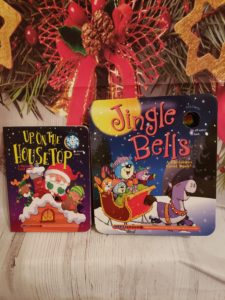 My son loves books and even better he loves the Jingle Bells song. I have to admit I know most of the words but over the years I have forgotten a few. These great books have the songs playing while you can follow along on the book. They are not only adorable but a great gift for this time of year. Gets your kids ready for a little family sing along. They have a great collection that your kids are going to love.
Just Play Puppy Dog Pals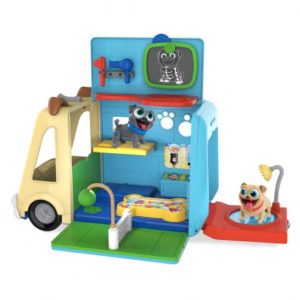 My nephew is in love with Puppy Dog Pals he wants everything. This year Just Play has some great toys out that they are going to love. The Awesome Care Bus is going to be a hit. It comes with 9 pieces 2 of them are your favorite Puppy Dog Pals. It has an x-ray for your pets a ball pit and of course the bus so you can take your friends everywhere you go. Make sure to check out Just Play before you head out shopping they are going to make this years' shopping a breeze this year.
Welcome to Jazz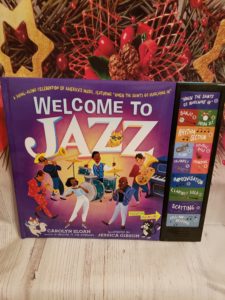 If you have a music lover and a reader in your family this is going to be the book for them. With interactive sound technology and vibrant, full-color illustrations, Welcome to Jazz brings the wonders of jazz to life. With the push of 12 sound chips on the side panel of the book, readers will become immersed in the music as they read about key concepts found in the genre. Help them find a love and reading and music. Welcome to Jazz is the perfect educational and playful gift for every child and serves as a wonderful introduction to the art form and the creativity it inspires.
Paint By Sticker Kids
Art fun and puzzle all in one book. This book is perfect for the kids that like to create. Each page has a Christmas items for you to decorate. You can match the pieces in the back to make your very own Santa, Snow Man and so many more. I love that this book will also keep them busy for a little while on Christmas morning so you can clean up a little before the guests get there. The Paint By Stickers Book is going to be a hit.
Coding Critters™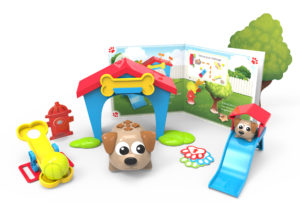 Coding Critters™ are a kid's first coding friends, a series of interactive toy pets that introduce preschoolers to early STEM concepts through 100% screen-free coding activities. With the help of fun playsets and two interactive modes, Play and Code, Coding Critters helps kids acquire hands-on coding abilities, while exerting critical thinking and problem-solving skills without the need for a phone or tablet.
Project Genius and AMIGO Games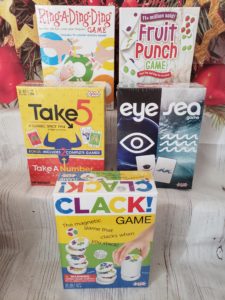 I love great games as a gift. A lot of kids these days go straight to the electronics when I can Give them a great game that they love its a huge plus. We can play as a family and have some great memories like I did when I was a kid. Some of the fantastic games you can get Ring-a-Ding-Ding, Fruit Punch, Take 5, eye sea, Clack. Check out these and many more.
This post contains Amazon affiliate links, All items were also given to me free in exchange for an honest review