Zuru always has some of the best toys out for the holidays.  This year is no different when we went to Sweet Suite NY this year I got a preview and I knew it was going to be a must have this Holiday season.  There is nothing I love more then Rainbows and Unicorns then Zuru took it up a notch adding surprise toys and making them shinny. This has to be the biggest egg I have ever seen.  What could be better?
We have lots of world days and I love that this will release on World Egg Day .  Start the day off with a nice plate of eggs then head to the store and make sure to grab you RainBocorns Big Bow Surprise.  They are going to sell out quick this year.
Rainbocorns Big Bow Surprise  – The Biggest Surprise Egg with Over 25 Surprises!
Discover the most BOW-utiful surprises with Rainbocorns Big Bow Surprise! Hatch open the giant golden egg to discover the biggest Rainbocorn yet, with over 25 layers of Rainbocorn fun! Which giant cuddly Rainbocorn will you unbox? Pop your sparkly Big Bow off the golden egg and wear it as the cutest accessory. Find even more surprises like new sequin patterned hearts that you can share and swap, adorable accessories, stickers, and all new collectible Bow-Bowcorns! There are 3 cuddly cuties to collect including Belle, Bobbi and Bowie Big Bow! Who will you find? Ages 3+, SRP $49.99 – Available at Target in October and Walmart in November 2019!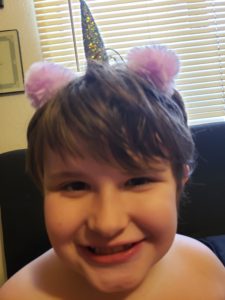 Want to keep up with all the great Zuru News make sure to also follow them on social media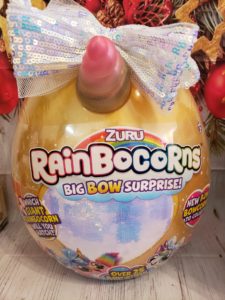 Facebook: @ZURUToys
Twitter: @ZURUToys
Instagram: @ZURU.toys
We got the RainBocorns Big Bow Surprise free in exchange for on honest opinion.