We got these free in exchange for an honest review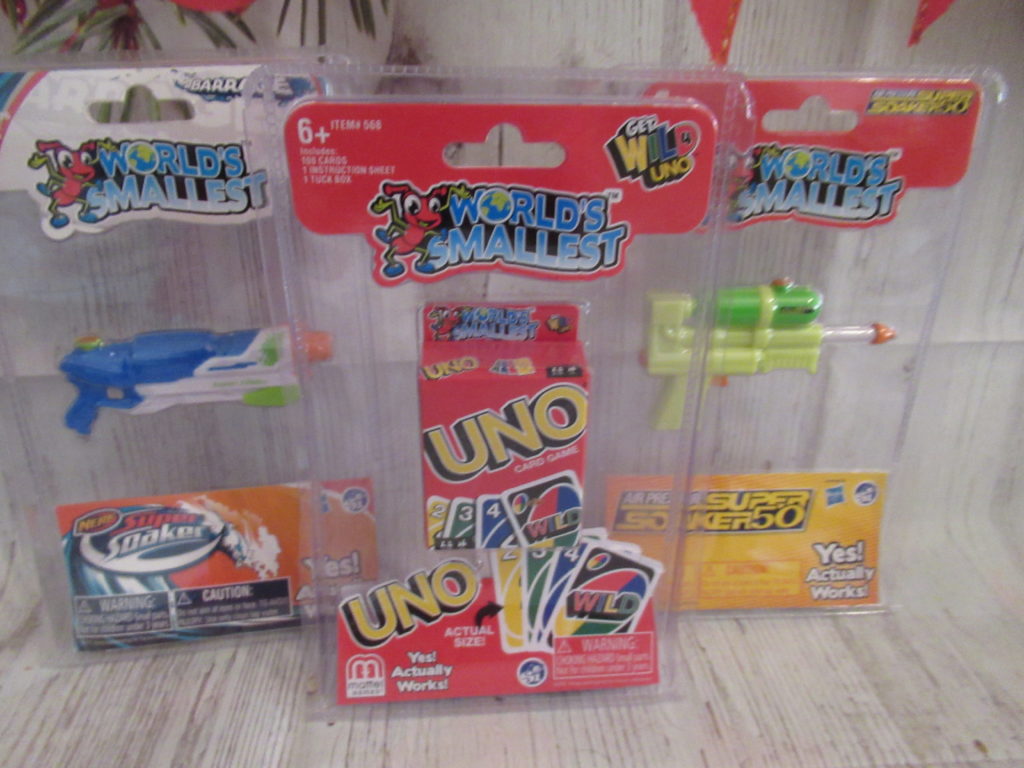 Have you seen World's Smallest Yet?  If not you are missing out.  Every 80's and 90's kid is going to go nuts for these.  Even better we get to bring our favorites to our kids now.   World's Smallest makes all our favorite toys in mini size.  Before you ask YES, they are real and yes you can really use them.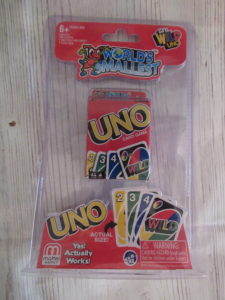 The UNO cards come with all the cards this is so cute.  Not only are the fun and perfect stocking size, but they are perfect for travel.  You can actually bring these along and play UNO.
World's Smallest Super Soaker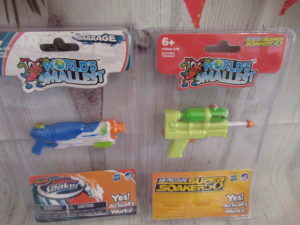 Yes, it actually works! Based on the best-selling, best performing water squirters of all time! Less than 4 inches in size, each one squirts a dozen shots up to a distance of 25 feet! Featuring two styles – the iconic Super Soaker 50 and the new, popular Super Soaker Barrage.
Ages 6+
They have a ton of World's Smallest that are going to be perfect this year in the stockings.  I fell in love with them all and I bet you will too.
Disclosure:  I received products to review from Super Impulse.  All Opinions are my own