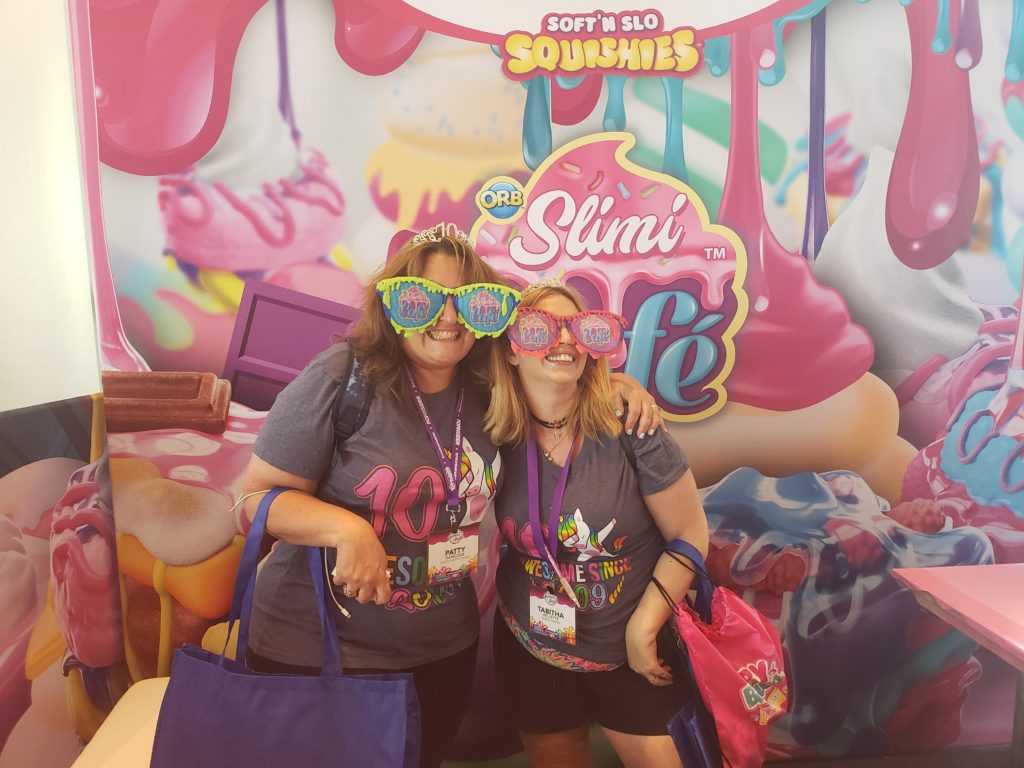 When I first Saw ORB Slimi Café™ at Sweet Suite 19 I knew my son was going to go crazy for them.  Not only were they a blast to play with, I could tell by how excited and happy the girls were, they truly loved it too.

There is a certain look when someone is promoting a product that you can just tell they truly love what they are showing you.

  If you have a child that has sensory issues then you have just found one of the best things for calm down time you have ever seen.

I was truly amazed think Slimi, Squishy, and some kind of awesome FluffiWhipz all in one toy. (see Warning)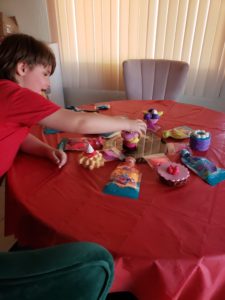 They can make their own little fun desert and then do it over and over.  They had a ton of colors to choose from and they are actually affordable.  You can buy a few sets and have your little one in heaven in no time.

   I have been asked before and yes even if you kid does not have sensory issues, they will love it.  When have you ever known a kid to pas up squishy and slimi? Lol
Now when you are playing just a warning:
  Do not use two of the same ORB Slimi Café™ toppings at the same time i.e. Jameez and Jameez, Swirleez and Swirleez, FluffliWhipz and FluffiWhipz or Drizzlerz and Drizzlerz. If two of the same toppings are used at the same time, they may mix together.
 This warning means nothing to little guy and he did not mind them mixing he had a blast.  Then we get to do it over and over again.

I know what you are thinking where do I get this awesome product. We got you covered there too.  You can pick get it at any of these fine retailers Loblaws, Indigo, Toys 'R Us, Mastermind Toys, Walmart, Claire's, Justice, Michaels, Target.
We were so excited to get to play with ORB Slimi Café™ we know they are going to be a #1 on a lot of lists this Holiday Season so don't wait to long to pick yours up.
We got these free in exchange for an honest review all opinions are our own