Welcome to our 2019 Holiday Gift Guide.  We are so excited to have you here and share all the great gifts we have found for your friends and family this season.  Want to join our guide no problem, send me a email at avon.twillette@gmail.com Click below to find what you are looking for.
Don't forget to check out Chatty Patty's Place Guide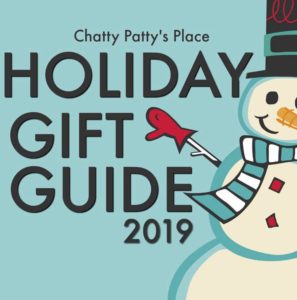 Looking for more gift ideas? Check out all the other amazing gift guides below!
It's Just Kris | Majenica Writes | Stacy Tilton Reviews | Reviewz and Newz
Southern Mommas | Tabby's Pantry | Hot Mess Housewife | Mama Dews
Surf, Sand and Sons | From Moms to Grandmas | Keeping Up With Coco | The Review Wire
Chatty Patty's Place | Missy's Product Reviews | Mommy and Baby Reviews | Peyton's Momma
This Mama's Life | Things That Make People Go Aww | My Four and More | Schimiggy Reviews