It's time to visit Novelty Street to find some presents to fill those stockings. And there are so many great affordable options for stockings this year. Just take a look at this list of 90+ Cool Things to Buy Under 5 Dollars – you can spend as little as $25 filling an entire stocking! I've also been doing some browsing and found some options.
Beessential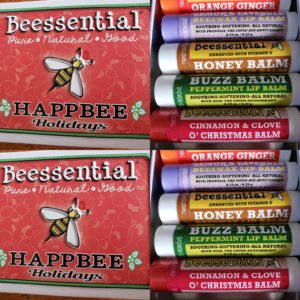 How cute is this collectors tin with 5 different lip balms ready for the stocking. With this decorative tin you don't even have to wrap it the surprise is inside. With scents like Cinnamon & Clove, Peppermint, Honey Balm, Lemon and Lavender, and of course Orange Ginger these are sure to be a hit.
Build Buddiez™ Snowman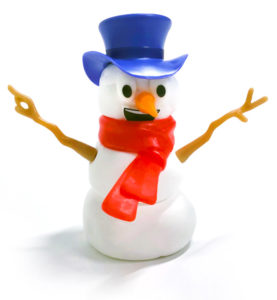 Omg look how cute these last minute stocking stuffers are. Build Buddiez™ Snowman Not every child (or kidadult) lives in a winter wonderland where making a snowman is as easy as walking out the front door. But you can gift the childhood pleasures of crafting a carrot-nosed character with the Build Buddiez™ Snowman ($3.95) right at the kitchen table.
tubbubble®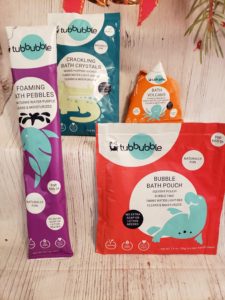 Bath products are always a must have for my stocking. tubbubble® has a great line that is unique and she is going to love. Well actually anyone will love my son fell in love with their line too. The Full Fun Pack comes with a great starter set and is perfect size to wrap up for the holidays. This pack some with Foaming Bath Pebbles, Bath Volcano, Bubble Bath Pouch, and Crackling Bath Crystals. They smell fantastic and is just what this busy mama needed for a little me time this year.
nOcean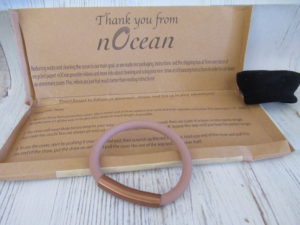 Now we all know that reusable straws are the new thing. nOcean has come up with one you will never forget at home again. It doubles as a bracelet so you can just slip off an be ready to sip and help the environment all in one. They have a cute design and you are helping do your part what can me better.
Minnie by OLIKA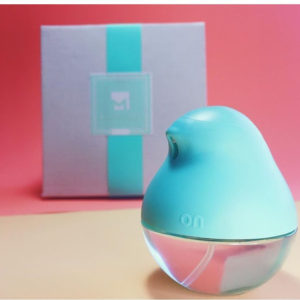 This Hydrating Sanitizer is perfect for her. Kills the germs, but won't dry out your hands. I have been using Minnie by OLIKA for over a year and love them just push down on the birds head and you are ready to sanitize. They also come in these cute birds so you can place them anywhere in your home or your office desk and they look cute.
Bel Essence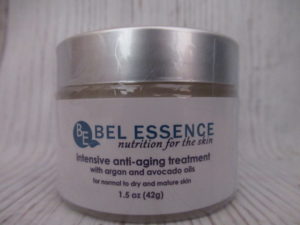 Does she need a spa day? Then how about giving her a product that will help her feel like she got a little spa treatment every night. Bel Essence combines plant oils, all researched for their nutritional properties and combined to deliver the best nutrition to skin, and give our bodies topical nutrition.
Two Rivers Coffee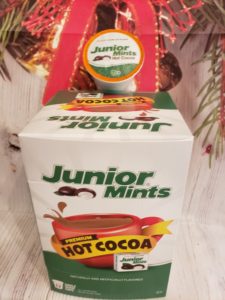 That's right all they are not just Coffee don't get me wrong their coffee is fantastic , but I am a hot coco girl and their Junior Mints flavored Cocoa K-Cups are are one of my favorite. They have a ton of flavors to choose from and they are all creamy smooth hot coco. I love the Junior Mint because it gives me a great minty holiday flavor. Last year I wrapped them up one by and and we had a blast opening one each day and having a great cup of coco.
Groove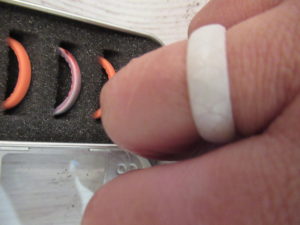 These rings from Groove are going to be a hit this holiday season. Groove has so many different styles and are so affordable you can buy a few. They also have a 94-year warranty can you believe that. With these beautiful rings you are sure to be a hit this holiday season.
Steam Clip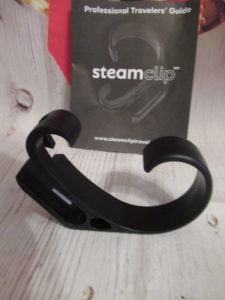 Looking for an all purpose tool they are going to love the Steam Clip is here for ya. Now this could really be a present for anyone it can be used to hand your clothes to steam it can be used to hold your bag on the back of a door. there is a ruler, a bottle opener, a thread cutter, and it can also be used as a smart phone stand. With all this how could it not be their perfect all purpose tool.
ChapStick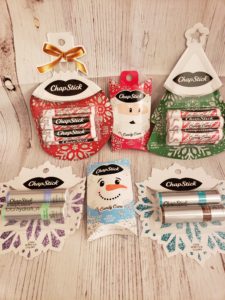 I have been posting about ChapStick every year this time of year. My favorite ones come out and I buy them by the bulk. The Candy Cane is a must have all year long. I love that this year they came out with cute packaging that can be hing on the tree. They have a few different flavors that come out this time of year Candy Cane, Holiday Cocoa, Pumpkin Pie, Vanilla Latte and Sugar Cookie sticks. They have so many I have to admit I have not got to try the Holiday Cocoa but I will be finding it. These are such a cute stocking stuffer and they come out once a year so make sure to stock up while you can.
Galaxy Bombs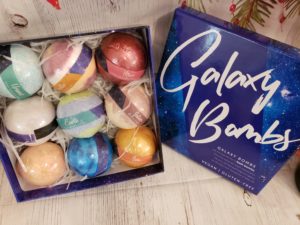 If you know someone who loved to take a bath then Galaxy Bombs are a must have. This is a nine piece set so you can break it up to put in a stocking or give the whole box as a gift. the look of the eight planets and of course the sun. They are vegan and gluten-free. The craftsman ship that went into these is beautiful work. They are truly a beautiful set of Bath Bombs.
Boost Oxygen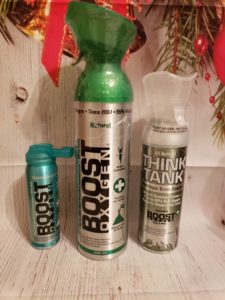 Living in Colorado for years I was always asked what people should do when coming in to that altitude. One of my must haves was Boost Oxygen. These containers are portable oxygen that can help in so many cases. If you live in the high altitude or somewhere that has poor air quality these are going to make a huge difference. I love that they come in a few different sizes one for the house and even a smaller size for your purse. They also have a Think Thank brain booster. Boost Oxygen is a fantastic stocking stuffer this year. Not that I would know (wink wink) but it also helps with those killer hangovers
SPIRITÚ X DANIEL STONE LIMITED EDITION CANDLE

I love getting candles in my stocking. There is nothing better after a stressful day lighting a candle and relaxing to the great scent. When I opened the box I knew this was going to be one of my favorite new candles. The smell was intoxicating. This is a White Tea Ginger Root limited edition candle. Make sure to stock up on these the second you smell these you are going to want to make sure you never run out. I would also love to give a shout out that this is a gift with a cause Light 4 Life cause They partnered with the children's foundation to help give adults with disabilities a job. xoxo thank you for all you do.
TrueEnergy collection of infrared technology socks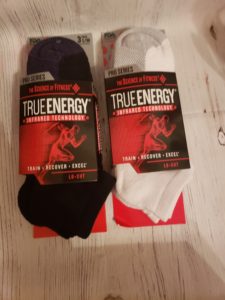 I love getting socks in my Stocking The TrueEnergy Infrared socks were a must. They are comfortable and you can not feel the seems at all. infrared nano-particles within the socks captures body heat producing infrared energy which improves circulation, stimulates cellular recovery and accelerates metabolism. If you are always on your feet or always moving then make sure to pick up a few pairs to help your feet recover.
Scenties Hair Ties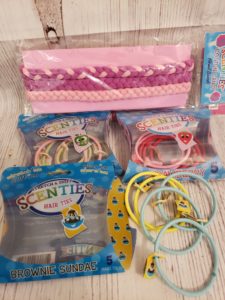 I can not tell you how in love with these I am. I wish these were around when I was a kid. I am so excited that I found them now. They are a perfect Stocking Stuffer any girls would love to get . They are scented hair ties. How awesome is that. Scenties comes in a variety of scents that when stretched smell like yummy strawberry, cotton candy, watermelon or cupcake. "SCENTIES" is the creation of an entrepreneurial Mom of four from Massachusetts, whose two daughters and friends love collecting and trading them.
PurMist Hand Sanitizer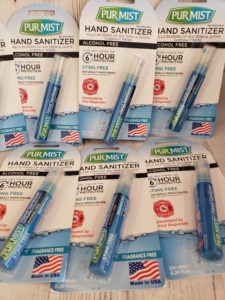 Hand Sanitizer is a must have this time of year. Teachers, Bankers, grocery workers, etc they all world with the public on a daily basis and there are germs everywhere. I also love to keep them with me little guy is afraid of those automatic hand dryers and they are great to have on hand in case we need to use a bathroom with those. The PurMist gives you 6 hours of protection, its sting free and was first developed by first responders.
Skin Nation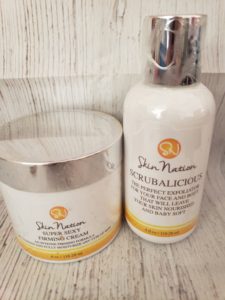 I love finding great skin care products. They are a great add to any stocking this year. Like giving a spa day they can have at home at any time. The Skin Nation SCRUBALICIOUSis exfoliator for your face and body. The Super Sexy Firming Cream is for any body part if your skin can use a little firming use this every night. They both smelled fantastic.
I got free products to review for the Stocking Stuffers guide All opinions are my own.