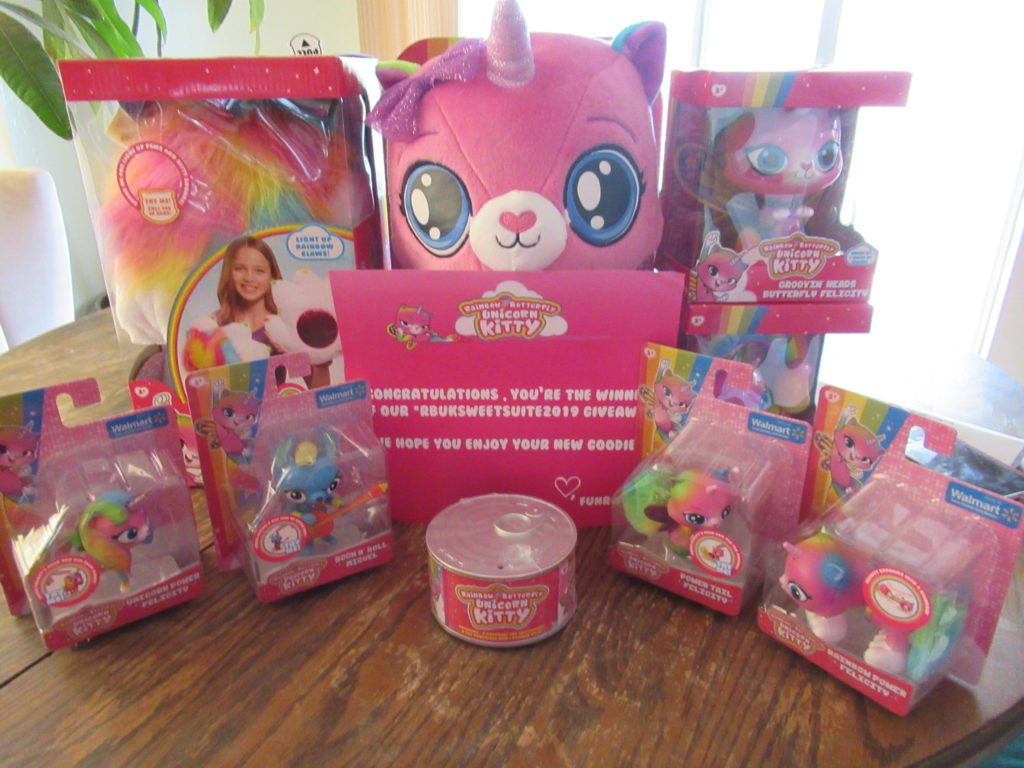 OMG all its Rainbow Butterfly Unicorn Kitty have you ever seen anything so cute.  I knew right away when I was at Sweet Suite that I needed her in my life.  I was so surprised when I won the set and I wanted to make sure I shared them with you. Make sure you also check out the very cute Rainbow Butterfly Unicorn Kitty show.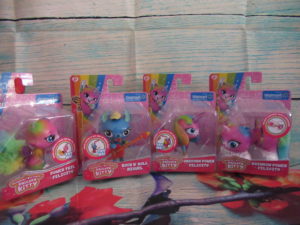 Their toys are so cute you are going to want to collect them all. With the wings, the horn, the ears, and all the colors these are going to be your little one's new best friend.  My son loves watching the show with his new big RBUK friend.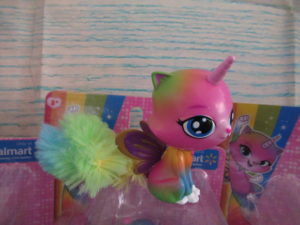 Only at Walmart can you get RBUK Littles. I call them the littles they have 3 Felicity and one Miguel who is ready to rock out. Look at that fluffy tail on Felicity I mean could she get any cuter?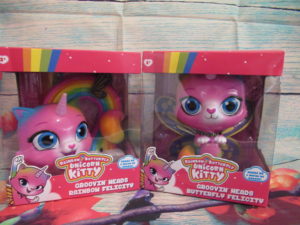 The Groovin' Heads also come in 4 different friends.  They move around and one even has a beautiful rainbow behind her.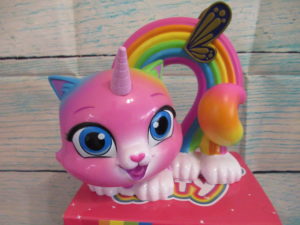 Yes, they even have Action Power Paws.  You can now channel your inner Rainbow Butter Fly Unicorn Kitty.  These paws even light up.  I am thinking awesome Halloween costume.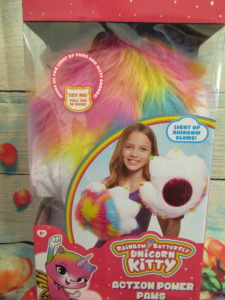 Looking for a surprise toy?  Then look no further then then 9 Lives Surprise.  This little can of cat food open up to 2 surprise toy charters 6 toy surprises and 1 sticker sheet.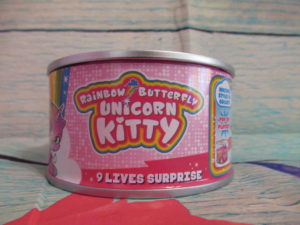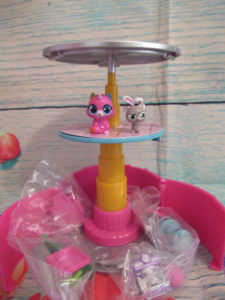 Now for those of you who need a little cuddling they also have Kitty Power Felicity; she has everything including the cutest Tutu I have ever seen.  She is soft cuddly and will be so happy to kick back at night and watch their favorite shows with your little ones.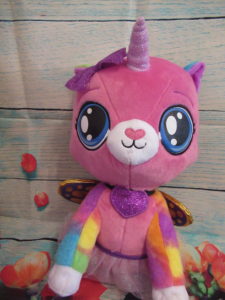 Thank you, Rainbow Butterfly Unicorn Kitty, for this great win.  I am so excited.
I was not asked or required to do a review but who could resist.