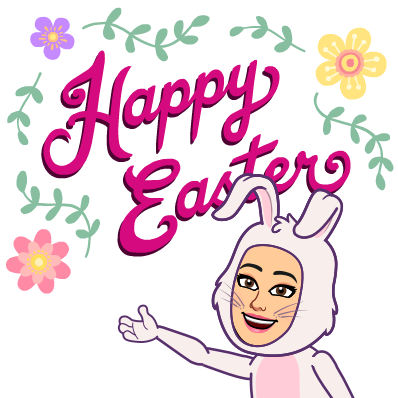 That is right all it is time for Easter and we have some of the hottest mostly none candy Easter gifts your kids are going to love.  Come on in and check them all out.  We have had a chance to review each of these toys we can say that the quality and price point of each of these is fantastic.
AURORA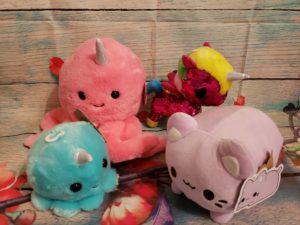 I was so excited when I went to the New York Toy fair and we got a sneak peek at the Aurora World booth.  I have always been a huge fan of their collection.  For years when I see them in stores I must have a new one.  That is why I know they would be a huge hit for the Easter Guide. Aurora World Products utilize 100% biodegradable pellets from recycled material. See full review here
Happy Napper from JayatPlay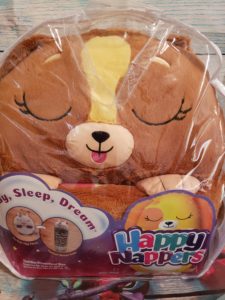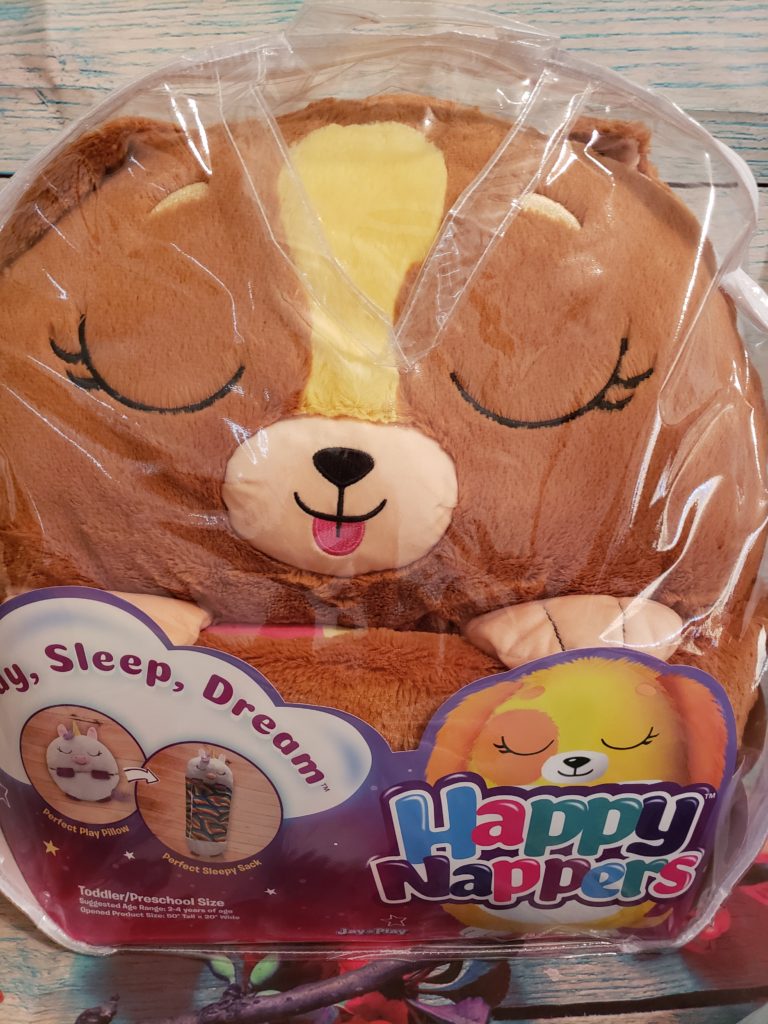 I could not believe the Happy Napper.  Ohh how I wish we had these when the boys were in preschool and day care.  They always had nap time and you had to end a separate pillow, blanket and a bag to carry them in.  Each week you had to take it home and clean it.  The problem here is there was so many pieces and if you forgot one then it was a mess.  plus they could not have a friend to cuddle with.  The Happy Napper is perfect for nap time.  Its all in one and your little friend to cuddle with is your pillow.  Plus this is also machine washable.  How perfect is that.
FlipaZoo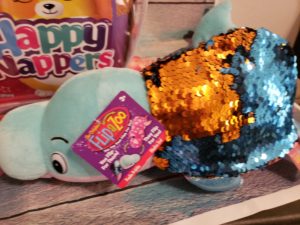 I got to play with the FlipaZoo unicorn/Dragon and I was instantly in love.  I love that they flip so easily.  Just grab flip and your next friend is right there. This Dolphin/ Seal  was too cute for words.  They are so easy to flip to the next guy and are as cute as can be.  They have a ton of different guys to choose from.
rainbow fluffies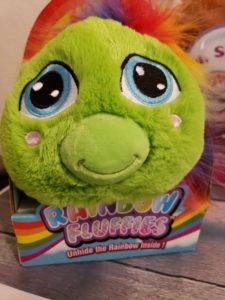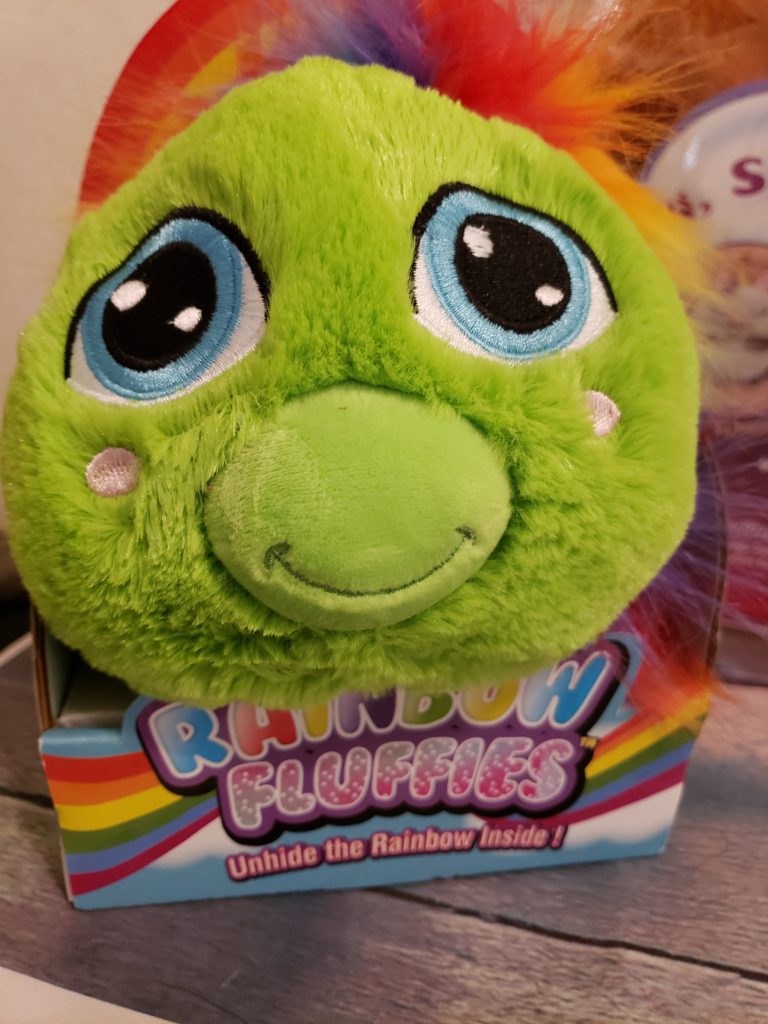 I don't know where this little guy has been all my life but I am in love.  This little Rainbow Fluffies  is a turtle.  When you flip him he is a fuzzy rainbow ball.  Then flip him back and the rainbow turns back into a turtle.  He is soft cute and I LOVE him
Super Impulse Worlds Smallest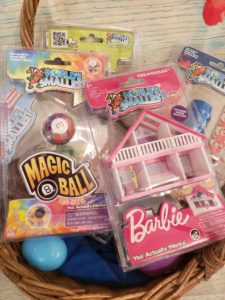 If you don't know what World's Smallest is then you are missing out.  They make a ton of our favorite retro toys in tinny versions that actually work.  You can actually play with these.  Some of the awesome ones we got were the Magic 8 Ball, Barbies Dream House, KerPlunk, Crocodile Dentist, and Barrel Full Of Monkeys.
FGTeeV toys from Bonkers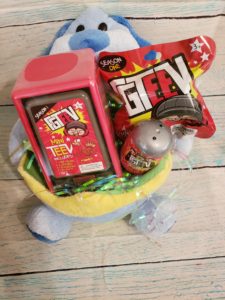 I don't know about your family but in ours FGTeeV is a must.  Little guy can not get enough and now they they have cute toys to collect he is even more obsessed.  I love that they have blind bags, blind tvs, and you can even buy your favorite's and know what you are getting. See full review here
TOMY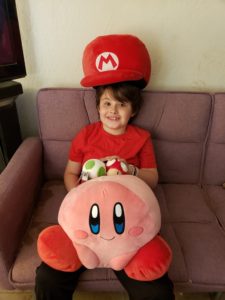 When the box showed up Dylan was excited to take pictures as you can see these are now a big part of our life.  I was going to save them for Easter, but I was too excited.  The Kirby Mega, Nintendo Mario, Nintendo Mushroom and the Nintendo Yoshi were just what he loves.  As you all know he is in love with anything eggs you add in Yoshi and the egg and he was jumping for joy. See Full Review Here
Madame Alexander Dolls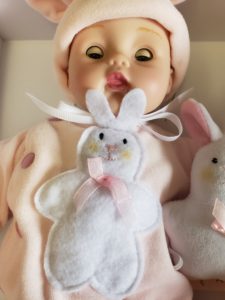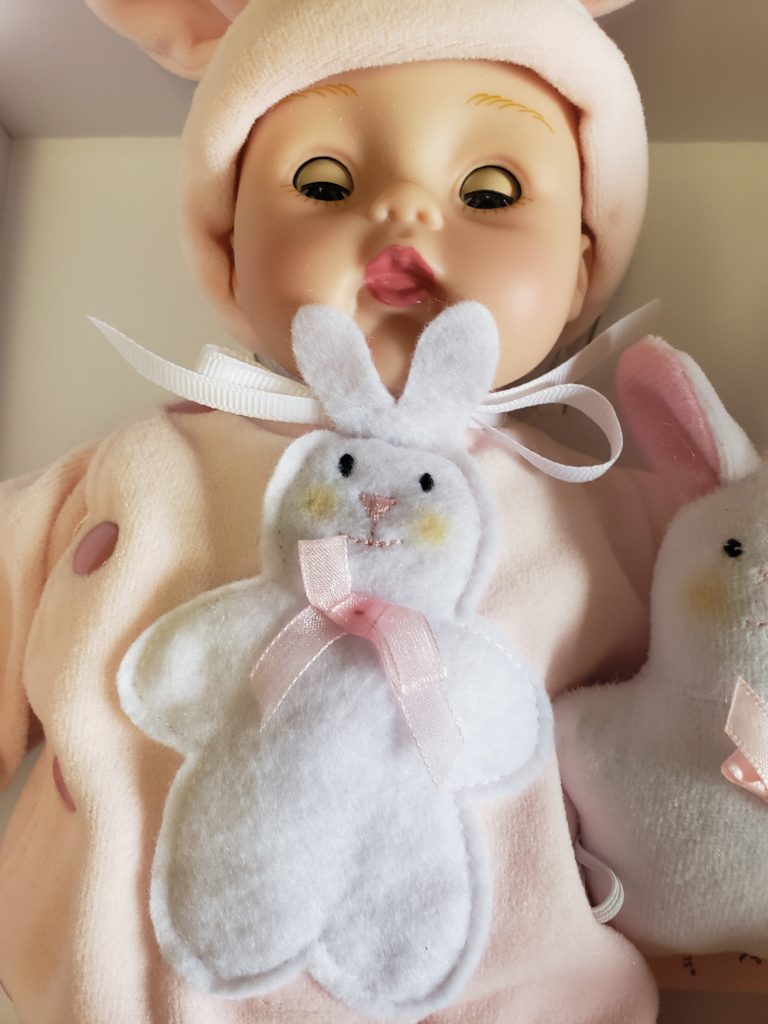 I have been collecting Madame Alexander for years.  They were my comfort when I was growing up.  I could not believe that I could own something so beautiful.  I was so excited to see that they were at the New York Toy Fair and they had a new beautiful collection out that any doll lover will go gaga for. See Full Review Here 
Little Kids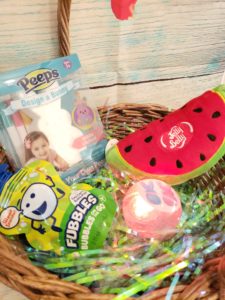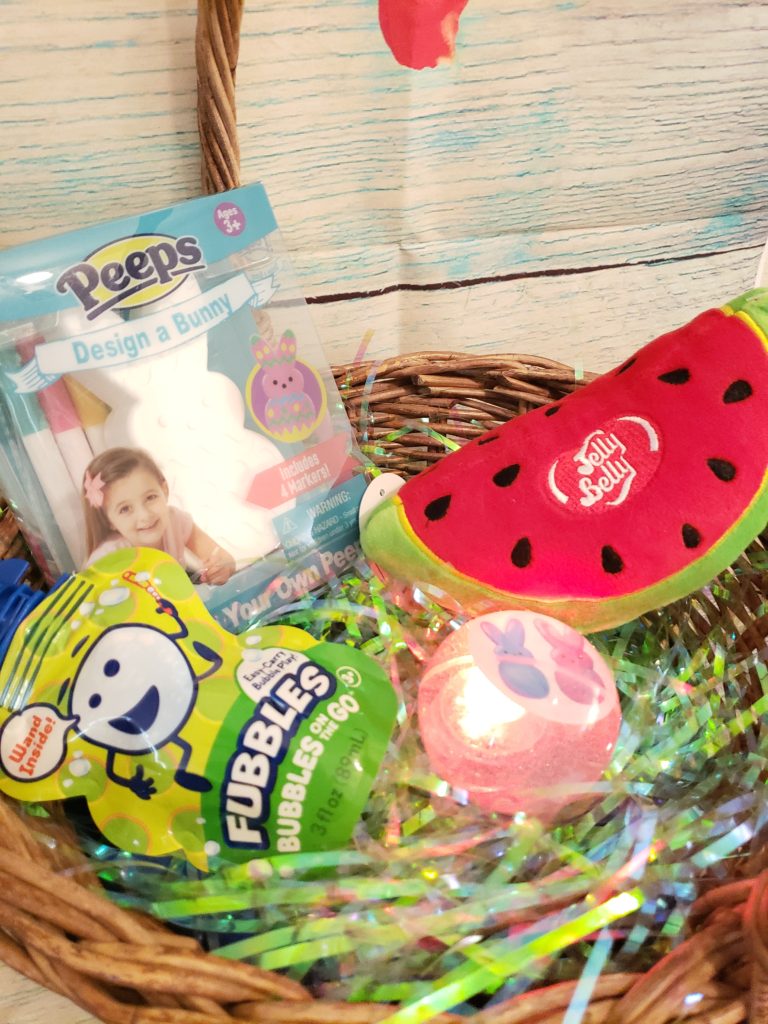 As Easter gets closer we are all looking for cute Easter Basket fillers out kids are going to love.  Little Kids has a great line that your kids are going to love.   Now of course we all know about their Fubbles line and if you don't and have a bubble lover they are a must.  No spill bubbles that your kids can have a blast with and so many different ones in the line you are sure to find ones they love. See Full Review Here
Foodie Surprise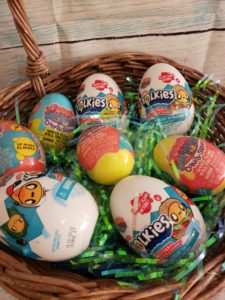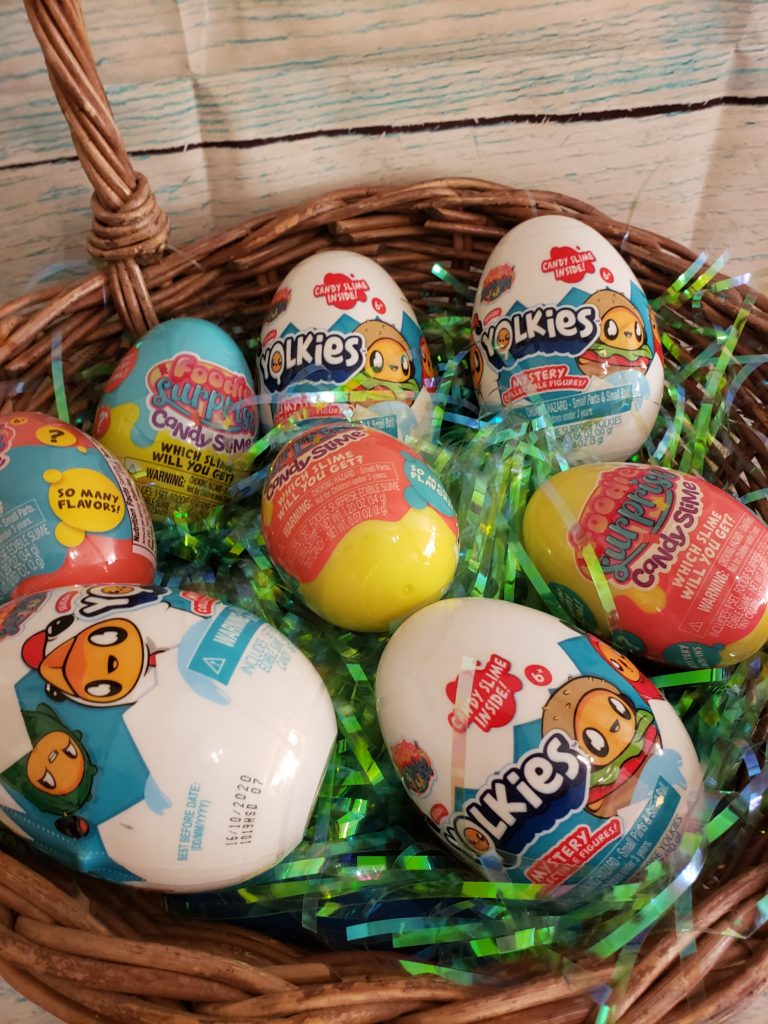 When it comes to Easter we try and stay away from a ton of candy.  Let's be honest though a little candy in the Easter basket or a hidden egg is a must.  I love that the Foodie Surprise are not only unique they come in their own egg.  So I can go ahead and put these tight in the basket or even give them to the Easter Bunny to hide with his eggs. Better yet these are a great price.   The Foodie Surprise Yolkies are just $4.99 and the Foodie Surprise Candy Slime Egg is just $2.99. See Full Review Here 
Basic Fun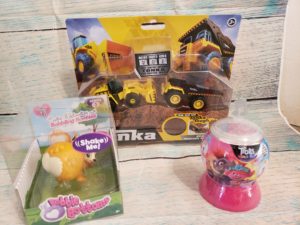 When it comes to Basic Fun toys nothing is basic.  They have a wide range of cute and fun toys that are going to make your Easter Basket pop this year.  From Tonka, to the new hit Troll toys they have something for every kid in the family. See full review here
Just Play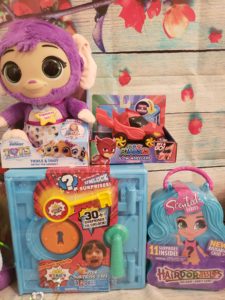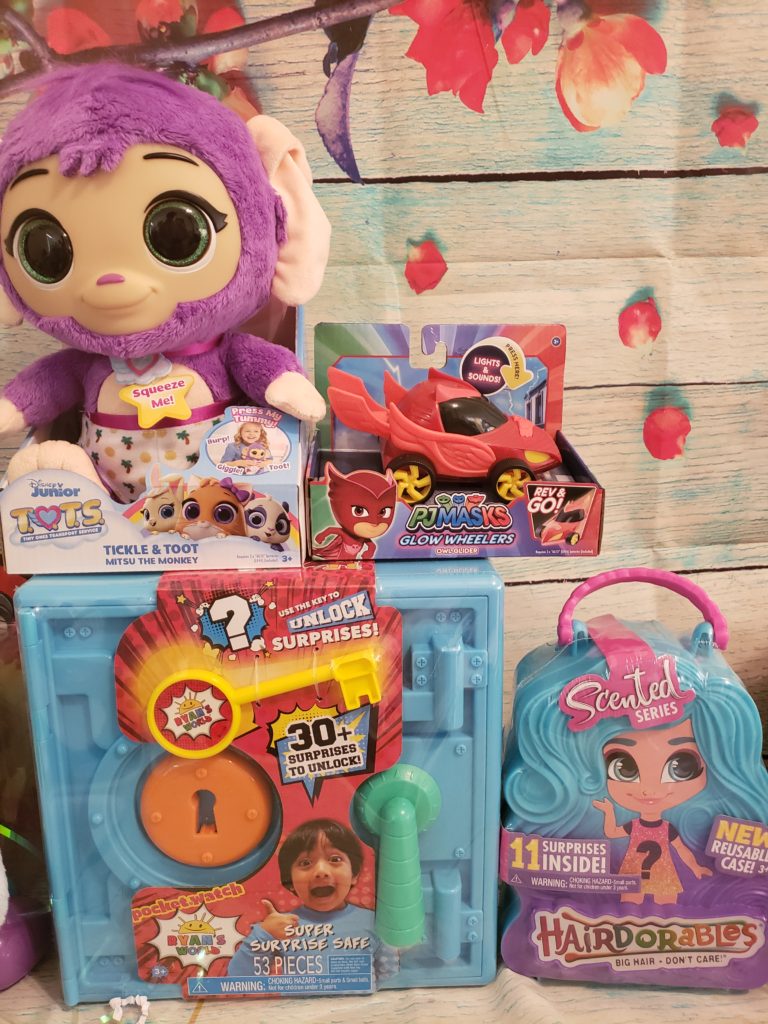 We have been bringing you Just Play toys for awhile now and ever season they seem to top themselves.    They have a wide range of toys that are going to be a blast this Easter.  I love the idea of giving some fun toys instead of a ton of candy.  They will have a lot more fun with toys that encourage their imagination. See Full Review Here
Grin Studios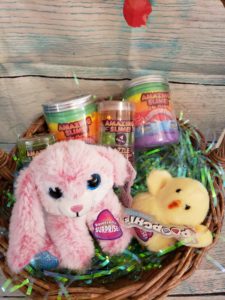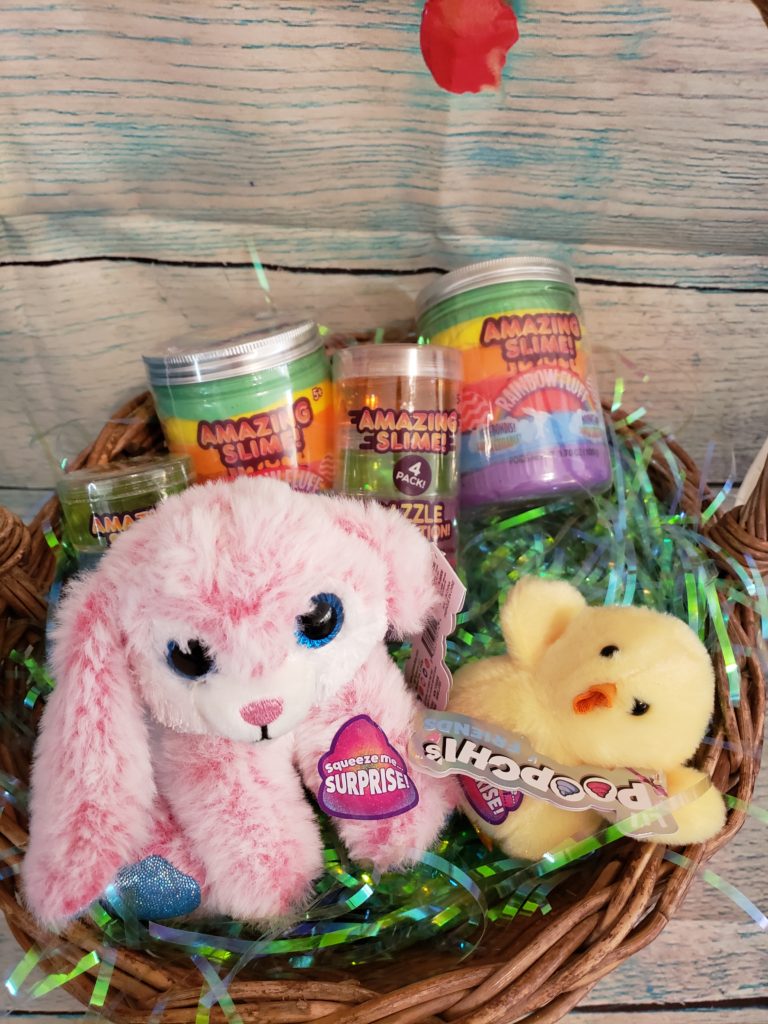 When we were walking around New York Toy Fair the Grin Studios Booth really caught our eye.  They had so many not only cute Poopchi's they had so many other adorable push and a whole lot of fluff and slime.  Any kid with sensory issues would love. See Full review Here 
Buzz Bee Toys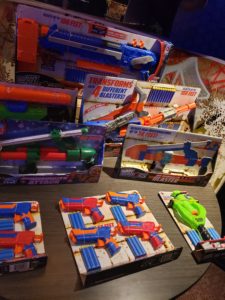 Buzz Bee toys has a wide range of dart guns and water guns so no matter what your family can have a blast.  I heard that its going to warm up here next week and we can't wait to try out the Tsunami Drencher. See Full Review here 
Horizon group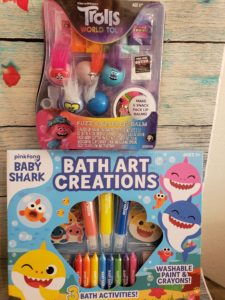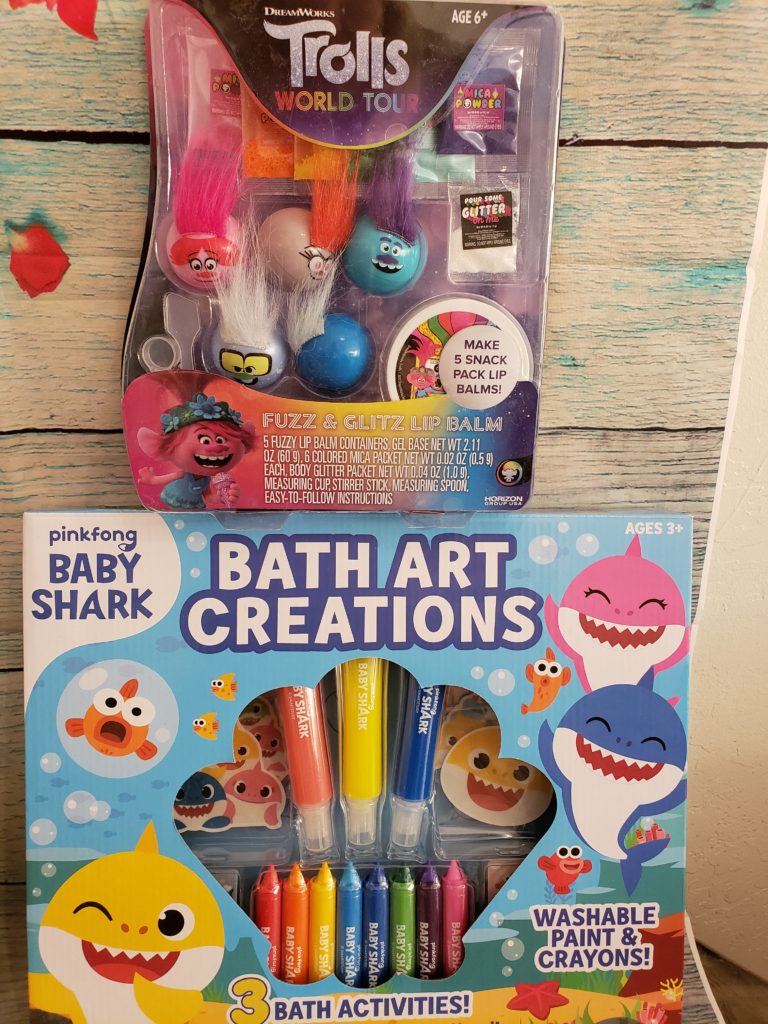 When it comes to Easter we all want our kids to have a great time but we also want them to have some fun after the egg hunt is done.  Horizon group has a great line of toys that are going to make bath time fun and get their creative juices going.  From Trolls to Baby shark and so much more they have a great line no matter what age group your kids are in. See full review here 
EggMazing Egg Decorating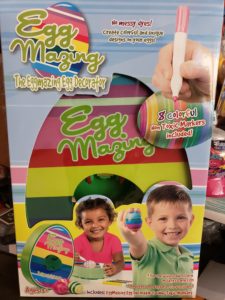 EggMazing is so much fun.  I love that its a clean way for your kids to decorate eggs this year.  My son has always had a bast with it and I love that we can use it over and over again.  All you need is this kit a few batteries and some hard boiled eggs.  Come check out our Youtube video.
Pillow Pets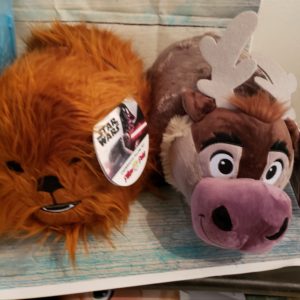 We have been a huge fan of Pillow Pets for years now.  Yet we do have one big problem.  In our home we can't decide who gets to keep them. I want them, my son wants them even the dogs want them.  They have a ton of cute different ones to choose from, your kids are going to find their favorite character . See full review here
Schleich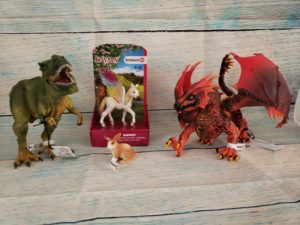 When we got to see Schleich at Toy fair I was so excited they not only had a ton in their new collection they have really added to their Dino and Mythical collection.  Can you picture of few of your kids favorite in their Ester basket this year.  the detail and quality of these are amazing and the prices are even better. See more on our Instagram page.
HABA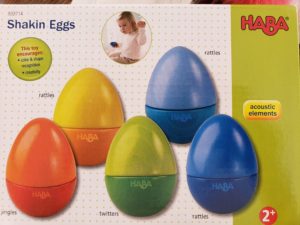 If you have smaller ones then HABA is going to be your go to this year.  They have a ton of awesome learning toys that are going to be perfect for your little ones.  The shaking eggs will be a fantastic add to the Easter basket this year. Perfect for babies and toddlers alike, each multi-colored wooden egg makes a fun and different sound when shaken. 3 Eggs Rattle, One Jingles and one Twitters
Moosh Moosh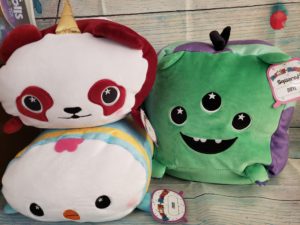 Moosh Moosh has been a huge hit on our house for awhile now.  They have a huge collection that is going to be a huge hit for the family.  They have Squared 2 and the normal moosh moosh.  They have flashlights , piggy banks, slippers and so much more.  Each one is made with their awesome sensory heaven technology.  No matter what your kids favorite they are sure to find their new best friend with Mossh Moosh.
Cat Toys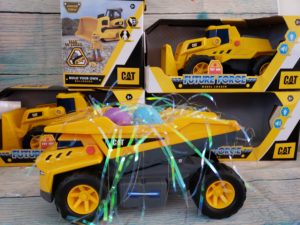 I you have a truck lover then the Cat Toys are going to be a must this Easter.  I love that the Dump truck and double as an Easter basket and you can fill the back with all your kids favorites.  They even have the play sets to go along with the bigger ones.
Gazillion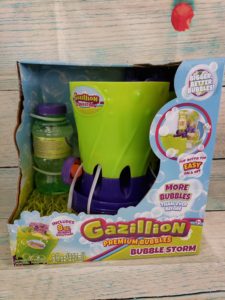 Bubbles are always a huge hit in our house.  Gazillion makes a huge selection of bubble fun your family is going to love.  I can not wait till it is warm this weekend and we get to head out and play with out Bubble Storm.
Zuru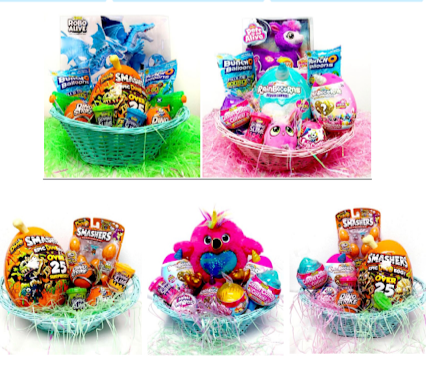 Zuru has a ton of awesome already in the egg Easter presents that are going to be perfect this year.  From the Dino Smash to the Rainbocorns they are so cute and have a ton of surprise toys inside.  These are going to be so much fun in an Easter egg hunt this year. Look how cute these Easter baskets turned out.  You can get everything sent right to your door.  No leaving the house have it all sent and get your basket together and ready.