We won a few of the Buzz Bee Toys and got a few free in exchange for an honest review. All opinions are our own.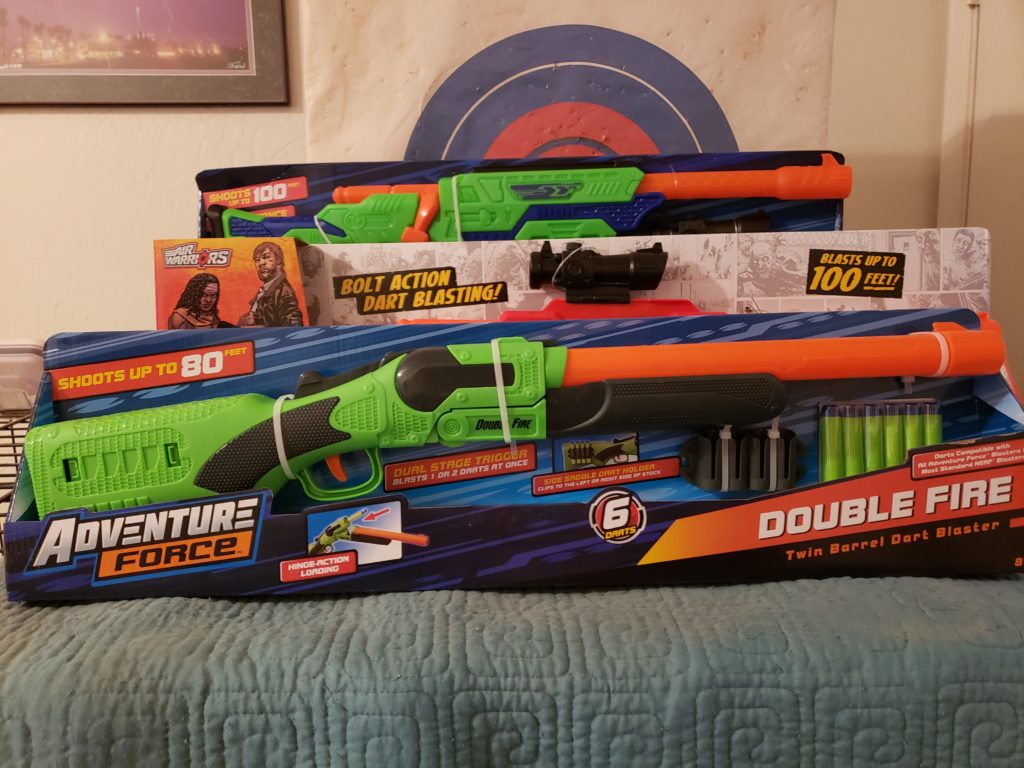 When me and Chatty Patty went to New York Toy Fair we got the chance to go to Buzz Bee breakfast and try out all their new toys.  As you all know our family loves dart guns. We have the whole house set up to get our fight on.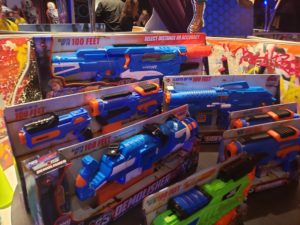 Buzz Bee toys has a wide range of dart guns and water guns so no matter what your family can have a blast.  I heard that its going to warm up here next week and we can't wait to try out the Tsunami Drencher.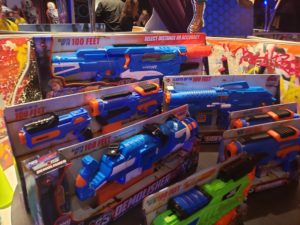 Now a few things I always look for is the darts them selves and the pull back on the guns.  little guy loves playing with us , but when the pull back is too hard he can't do it by himself.   Nothing can ruin a game like having to stop to pull it back for him every time you fire.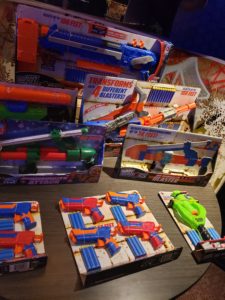 When I got the chance to check them all out this was the first thing I check ed on.  The pull back to load was not only easy it was smooth.  little guy can do it all by himself.  I was very impressed.  The Air Warriors Sling Shot was truly impressive.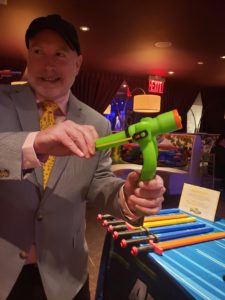 They also have a wide range including The Walking Dead collection.  Now I just have to figure out how to get a a few of the zombie targets and I will be all set.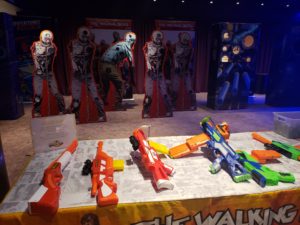 I Loved the whole collection and would recommend them to everyone.  Be on the look out for more instagram pictures as we have some fun with little guy.