We got these Pillow Pets free in exchange for an honest review. All opinions are our own .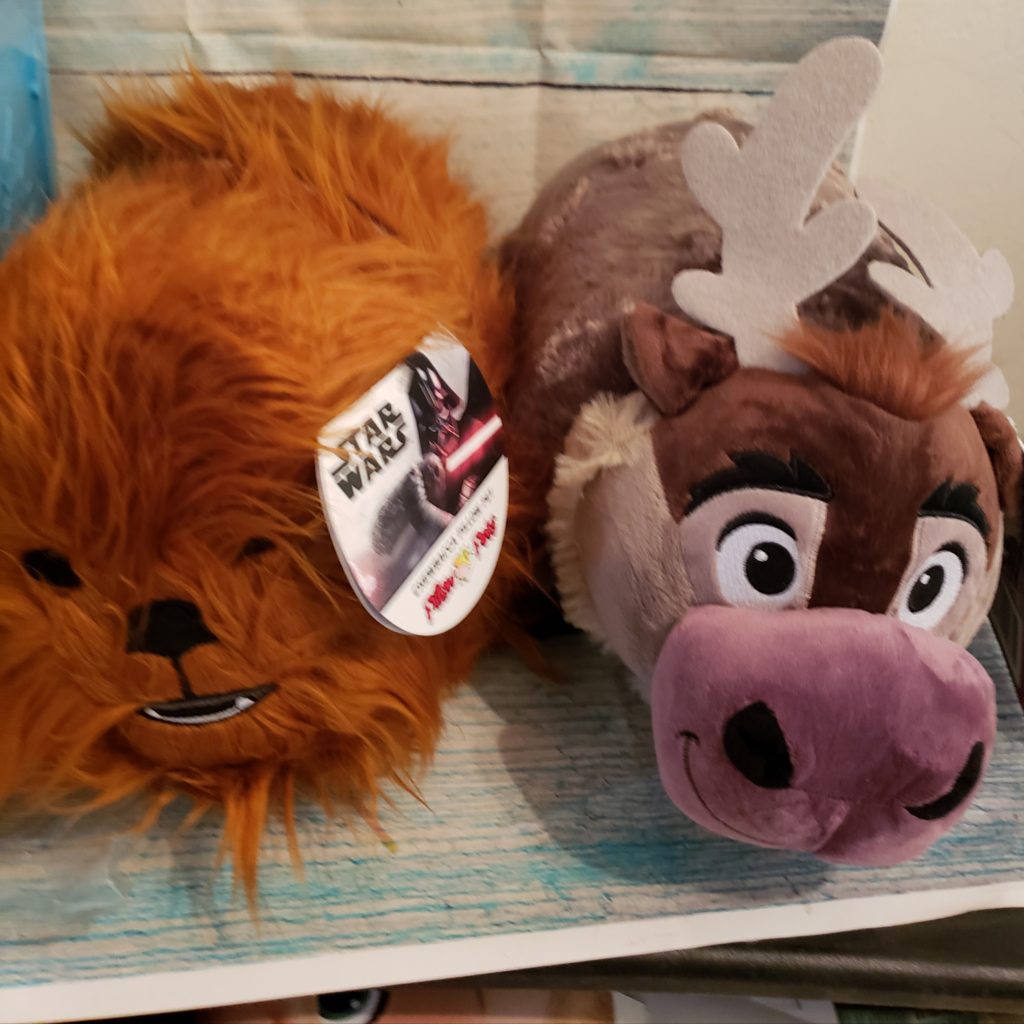 We have been a huge fan of Pillow Pets for years now.  Yet we do have one big problem.  In our home we can't decide who gets to keep them. I want them, my son wants them even the dogs want them.  They have a ton of cute different ones to choose from, your kids are going to find their favorite character .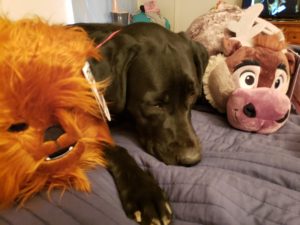 We got to check out Chewbacca and Sven.  Star Wars and Frozen 2 are two of our favorite movies and I can not believe how cute these Pillow Pets turned out.  I love that they are cuddly friends and you can even flatten them out into your favorite cuddly pillow.
The Chewbacca showed up at the perfect time we are watching Star Wars The Ride Of Skywalker tonight.  Now I can cuddle with my very own Chewbacca while we watch.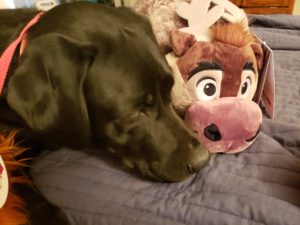 Sven is the perfecta add to our Frozen 2 night.  We will have our very own protector while having a family movie night.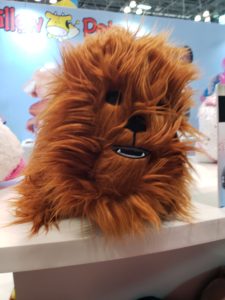 I love that the longer fur on both of these (especially the Chewbacca) also make a great sensory toy for our Autistic little ones.  If you have a little one like mine that is always playing with you hair, these little guys will give them a soft place to lay with a little longer fur to still pet and play with.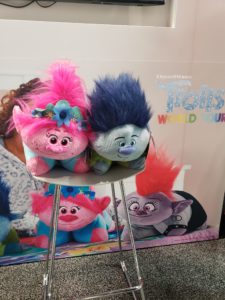 They even have a few of our favorite Trolls