We got these FGTeeV toys free in exchange for an honest review.  All opinions are are own.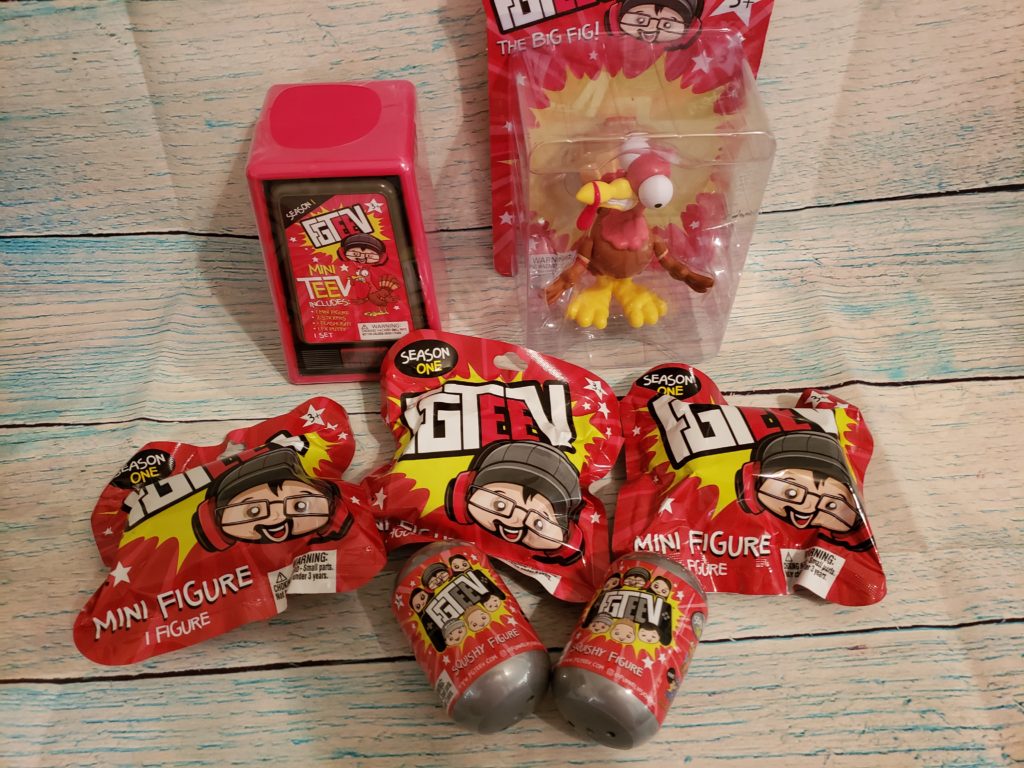 I don't know about your family but in ours FGTeeV is a must.  Little guy can not get enough and now they they have cute toys to collect he is even more obsessed.  I love that they have blind bags, blind tvs, and you can even buy your favorite's and know what you are getting.
They have covered everything you can be surprised or get what you want in a bigger guy.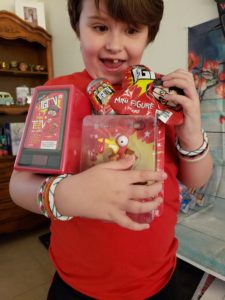 FGTeeV Mini Mystery TeeV.  The 6 inch tall mini retro TV is filled with FGTeeV themed fun. Each mystery pack includes a mystery collectible figure based on characters from their smash hit YouTube channels, photo-reactive putty, a mini black light, and vinyl stickers. The Mini Mystery TeeV is the ideal unboxing experience at an affordable price.
FGTeeV Mystery Figure Blind Bags. The all new FGTeeV Mystery Figure Blind Bags have arrived! Featuring a cast of characters from the FGTeeV and FV Family YouTube channels including: Duddy, FUNnel Boy, Derpy Bacon, Blobby Fish and ultra-rare figures. Each blind bag comes with a single surprise figure. Collect them all.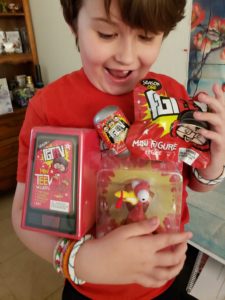 FGTeeV Mystery Squishies.  FGTeeV squishy figures are so soft and satisfying, kids can't put them down. Based on FGTeeV's most popular original characters, the Season 1 assortment is sure to excite.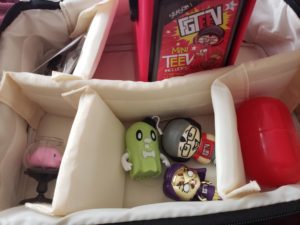 FGTeeV 6" Action Figures.  Make a big statement with the FGTeeV 6" Action Figures featuring Duddy, FUNnel Boy and more of kids' favorite cast of characters from the FGTeeV family of YouTube channels. 6 different figures available in the Season assortment.