We got these awesome Just Play toys free in exchange for an honest review. All opinions are my own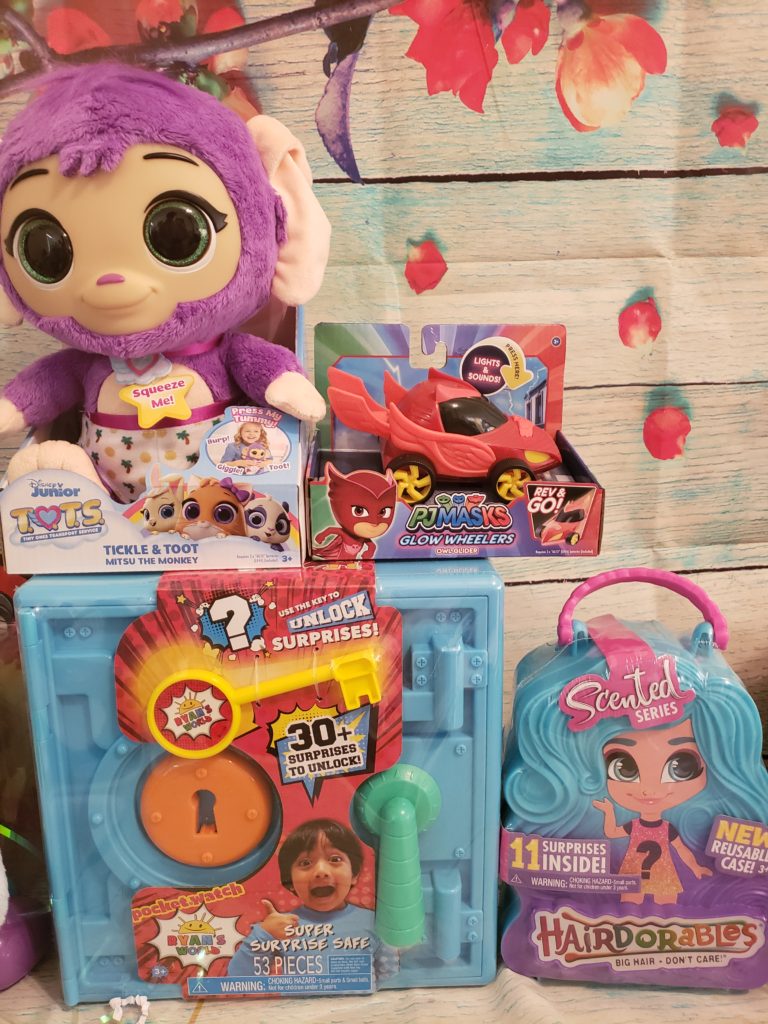 We have been bringing you Just Play toys for awhile now and ever season they seem to top themselves.    They have a wide range of toys that are going to be a blast this Easter.  I love the idea of giving some fun toys instead of a ton of candy.  They will have a lot more fun with toys that encourage their imagination.
Some of their new awesome toys this year are ,
Scented HAiRDORaBlEs.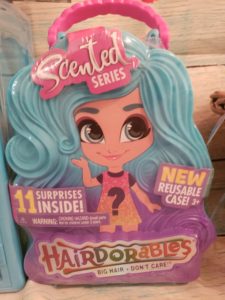 With 39 new dolls, a reusable case and 11 Surprises inside.  These dolls are not only cute, but your little one will want to collect them all.
P.J Mask Glow Wheelers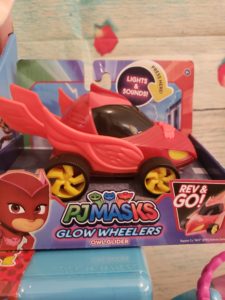 If you have a P.J Mask lover then these are going to be a must they have 3 cars that light up.  They also are rev and go.  Pull back and let go watch them take off.
T.O.T.S Tickle & Toot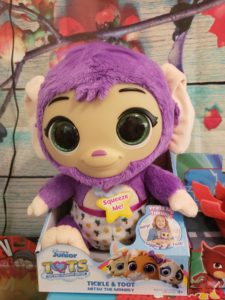 These little ones are so cute and when you squeeze them they burp, giggle, and toot.  They even have a removable diaper.
Ryans World Safe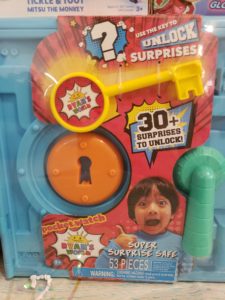 We all know Ryans World toys are a huge hit this year.  This safe comes with its own key and surprises inside.   There is even a special compartment inside to find one of your treasures.  There is plenty of room in here to for your kids to lock up their very own treasures for safe keeping.
We love Just Play and love that they have a wide range of toys our kids are going to love this Easter Season.