We got these Hot Holiday toys free in exchange for an honest review all opinions are our own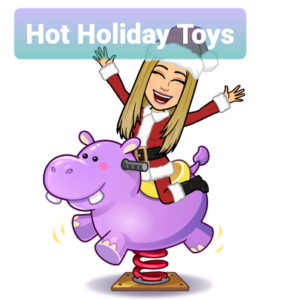 We love to find some of the best and most fun Holiday Toys every year.  This year we are bringing you some awesome toys that I know your kids are going to love
Nintendo Switch Game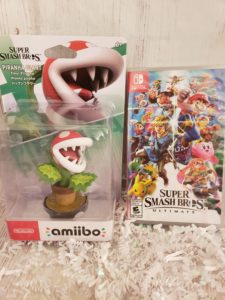 We love our Nintendo Switch.  they have so many games for little guy we can play together an even play on out own.  Little guy loved the Super Smash Bros Ultimate.  Games are a huge seller this time of year so make sure you get your early.  This game has over 70 fighters and of course they are some of your favorite charters and over 100 stages.  I love that this is a great way for little guy to have fun and work on his hand and eye coordination.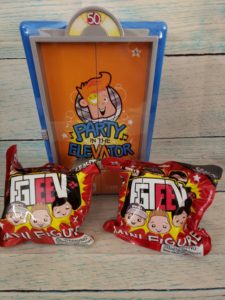 My son loves FGTEEV , he gets so excited when the new toys come out.  For months now he has been running around singing "Party , Party, Party In the Elevator".  So when this new set showed up he got so excited. See full review here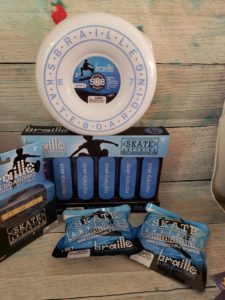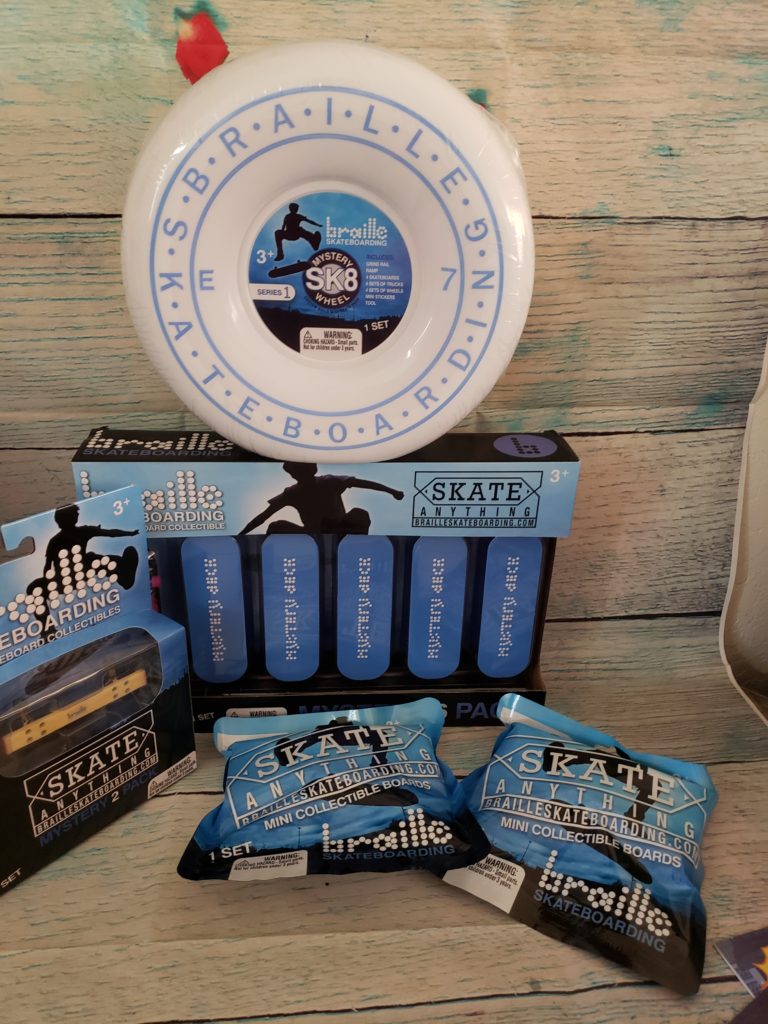 When we first saw the Braille Skateboarding  line from Bonkers I knew my son would be in love.  I could not believe how many there were to collect and I wanted them all. Hubby was huge on Skateboarding for years and my son always wanted to know more and see more and they both had a blast with this collection. See full review here 
Shore Buddies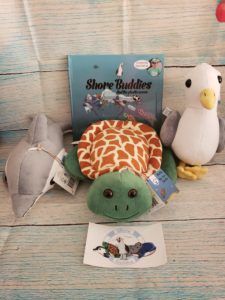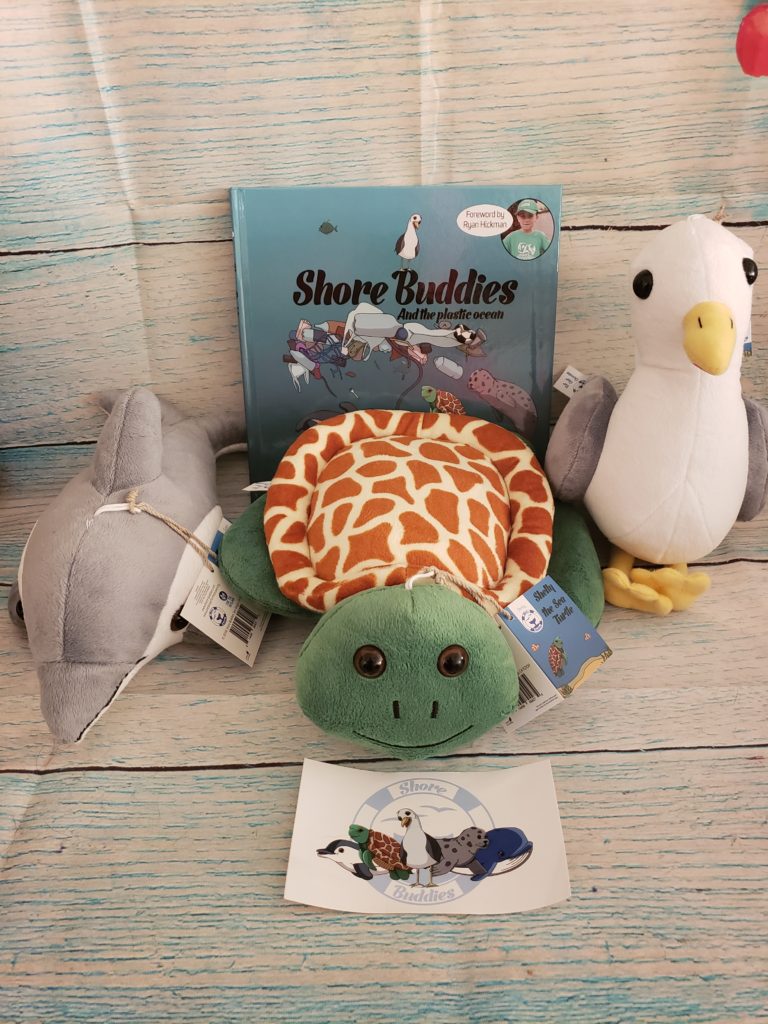 It's funny I never thought I would be teaching my little guy from home.  Now it is out new reality and we are doing everything we can to add in a little about the world and what he can do to help.  Shore Buddies are not only cute, but a great teaching tool.  I love that when the lesson is over he is reminded every time he plays with his new friends.
Crazy Aaron's Putty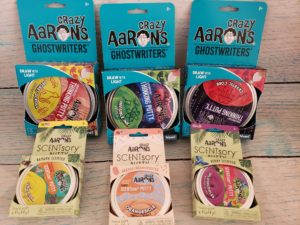 My son loves putty.  We always try and find some new ones for him to keep it interesting. Crazy Aaron's putty is a perfect sensory toy for my little guy.  They not only have scented ones they also have secret writing ones that were a blast. See full review here
Aurora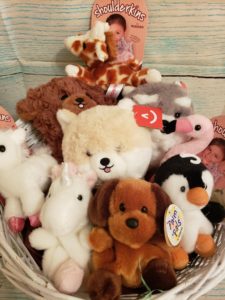 I have been a huge fan of Aurora for years.  They have some of the cutest stuffed buddys you will ever find.  From the puppies to the shoulderkins your kids will be in love.  I love that they are truly high quality and they have almost every animals you can think of.  No matter what your kids are into they have you covered.  They are a company that truly cares about their product and customers.
Marshmallow Blaster – Bow & Mallow Blaster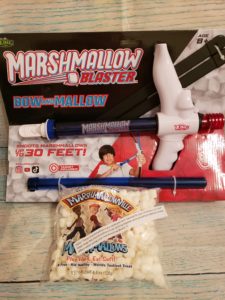 Ever DreamerZ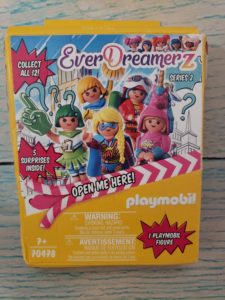 These cute surprise Ever DreamerZ are from Playmobil.  You can get one of 12 little people and there are 5 surprises in this box.  This is going to make an awesome Stocking Stuffer for anyone out there that loves the blind boxes. Inside you will find the surprise figure, collectable card, charm, sticker and an accessories.
Colorful Crystal Lab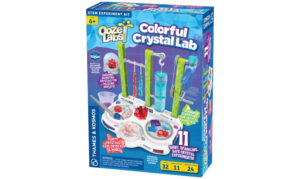 If you have a little one that loves to experiment then the Colorful Crystal Lab from Ooze Labs is going to be a huge hit this holiday season.  I love that it can also double as a at home school project.  They can learn while having fun. Explore the natural beauty and wonder of crystals by growing them yourself in many different shapes and colors! Set up your lab station — complete with beakers, test tubes, centrifuge, display dome, and more — and use safe, non-toxic crystal salts to conduct more than ten experiments in crystal formation. You can even make red, pink, blue, purple, and clear crystals using the spinning centrifuge! After you've completed the experiments in the kit, continue your crystal growing adventures using the cool lab setup and common materials from around your home. MSRP: $29.95; Ages 6+.
Tileblox Rainbow 20Pc Set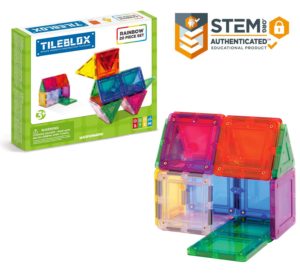 Discover the endless possibilities of Tileblox 20Pc set. With the step-by-step idea sheet, create one-of-a-kind masterpieces! A great set for beginner builders looking to explore and learn through play. Arrives with 8 Triangles and 12 Square in Rainbow colors. Each geometric shape contains magnets that let you build with endless possibilities! TileBlox is perfect for STEM education and when playtime is over, use the magnetic power to simply stack and store. MSRP: $24.99; Ages 3+
PBJ's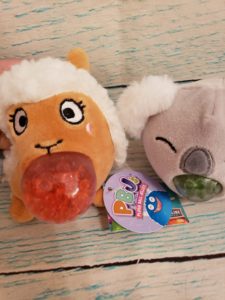 OMG these PBJ's Plush Ball Jellies showed up and everyone went nuts for them.  Hubby took one to work and now all the ladies want one for the holidays.  You can squeeze them, squish them and squash them.  They are a fun toy for kids and a perfect stress reliever for everyone.
Marshmallow Blaster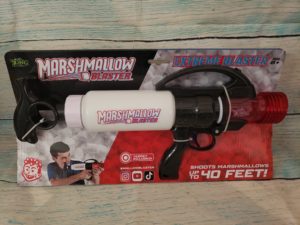 This is such a fun toy for the holidays this Marshmallow blaster from Zing is going to be hours of fun for the whole family.   Launch a barrage of soft, sweet marshmallow treats indoors or out from the new Marshmallow Blasters from Zing! For this review opportunity, we're offering the Extreme Blaster!! This single-action, lock-and-load unit fires large marshmallows one at a time, launching them up to 40 feet! Simply load in the marshmallow, pump the handle and fire! Available on Amazon for $24.99.
Social Studio Hands-Free Video Station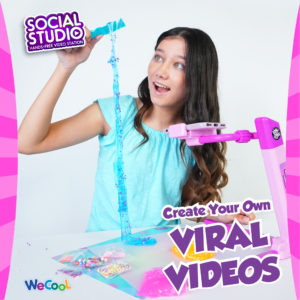 The Social Studio Hands-Free Video Station from WeCool Toys is every kids dream now a days.   The new Social Studio by WeCool Toys has everything one needs to shoot their very own viral videos. Equipped with an adjustable base and rotating head to shoot at the best angle possible, this device allows kids of all ages to shoot viral videos hands free! Kids can use their Social Studio to shoot all types of videos. From cooking, crafting, and sliming, children have the freedom to create fun videos. Includes fun and trendy backgrounds, mixing tools, various slimy compounds, and sparkly mix ins! The only limit is your imagination. $19.99, 4 and up.
ACTIVITY KINGS Scented Dough Kit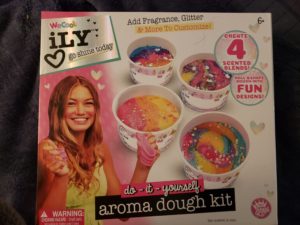 Little guy loves dough and the Scented Dough Kit was perfect for him.  The dough is already made and has some wonderful colors.  It came with different sprinkles for him to mix in and it smells fantastic.  I love that it also came with little cups for him to store his dough in so they do not dry out. This set of perfect for any kids that love to create.  Not having to make the dough itself made this a whole lot more fun for little guy. This is a DIY Craft Kit For Boosting Creativity & Imagination,Create 4 Scented Blends, Non Toxic Cute Gift for Kids Aged 6 +
Pup-Tastic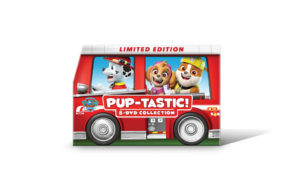 Do you have a Paw Patrol Lover in the house?  Then the Pup-Tastic 8 DVD collection is going to be a huge hit this holiday season.  PAW Patrol® is on a roll with their biggest collection of rescues on DVD in the PAW Patrol: PUP–tastic! 8-DVD Collection Limited Edition Marshall's Fire Truck gift set! With over 12 hours of heroic rescues and just in time for the gift-giving season, this paw-some gift set will be sought out for the biggest PAW Patrol fan or even the newest little one starting their DVD collection.
My First Animal train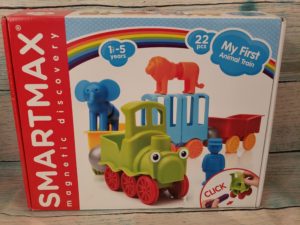 My son loves anything Magnetic the My First Animal Train from Smartmax is perfect.  He loves that it has the train and the animals. They are big enough that kids with smaller hands or even kids that need a little more hand eye coordination these are perfect for.  they click together easily and are a blast to play with.  This 22 piece STEM focused magnetic toy lets your little ones build a moving train with three coaches, a conductor, a lion and elephant! The set is compatible with all other SmartMax magnetic sets. This set sells for around $32.99
Cube Puzzler Pro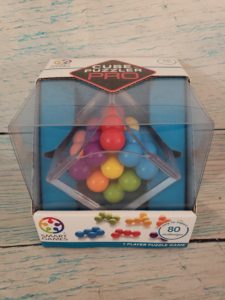 My son loves a great puzzle and I love the Cube Puzzler Pro is keeping his mind going while having some fun.  This is a colorful cube so it is fantastic for my little guy and easy to play with.  Can you build a cube from the 7 colorful puzzle pieces? Cube Puzzler GO's case opens into a beautiful 3D gameboard, where you can test yourself with the included 80 challenges!
Nintendo Plus Tomy Toys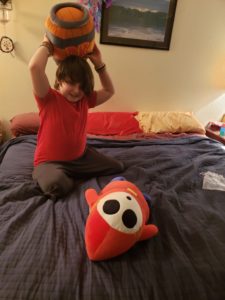 The Nintendo Donkey King Barrel and the Shy Guy are so cute and cuddly.  They are also a blast to play with.  Of course the Barrel had to destroy everything in its way for many days.  To this day i have to watch walking in a room a Donkey King Barrel might come flying at me lol.
Tomy Toys Ricky Zoom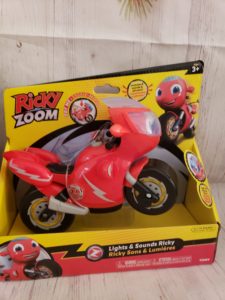 The Ricky Zoom is fun to play with and can stand up to a little guy playing.  He is not gentle with toys and Ricky Zoom is very well made. Zoom into adventure with Ricky Zoom! This zoomtastic motorcycle toy is ready to rev up imaginative play.
Tomy Toys Snap Dragon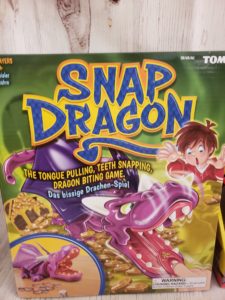 The Snap Dragon game was fun for everyone to play.  The whole family can play and little guy wants to hoard the coins. lol  He loves when tis dragon snaps us and would laugh forever. TOMY's Snap Dragon is the tongue pulling, coin grabbing, teeth snapping game! Full of surprises, this kids' game is great for family game nights and exciting fun for ages 4 and up.
WILD HAIR CREATIONS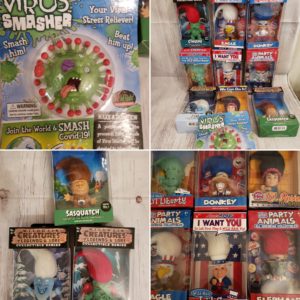 I have been collecting Trolls for many many years.  I love to find new charters and add them to my collection.  WILD HAIR CREATIONS has a great collection for election trolls to our favorite monsters.  They are cute and fun and a great add to any kids stocking or the collection.  I also love that the U.S.A collection can also be used as a fun learning toll too.  I have seen many people going nuts over these little guys so you should get them before they are gone. They even have a Coronavirus smasher this one is going to be a collectable, and its fun and cute.
Crayola Scribble Scrubbie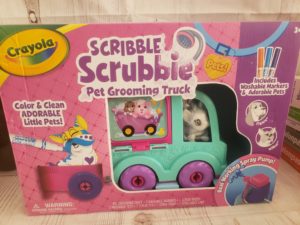 Crayola has a wide range of toys they are not just crayons anymore.  The Scribble Scrubbie Pet Grooming Truck is just one in the line of cute animals you can decorate yourself, wash and re decorate.  I love that your kids can not design their own best friend and re make them depending on how they feel that day.  The animals are adorable and the truck is so cute.  It has a little hose and washing basin so you can take care of your pets.  If you have an animal lover in the house this is going to be a must have.
Crayola Mess free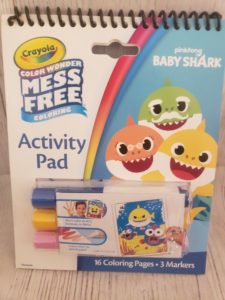 I love the color wonders from Crayola.  They have a few different ones in the collection and they are perfect for on the go.  They have these smaller ones that are a perfect stocking stuffer.  I love that I can just throw it in my purse and pull out to entertain little guy no matter where we are. They come with everything you need and your kids can color away and the pens will not write on anything else, so no worrying if they are going to be making a mess.
Crayola Imagination Art Set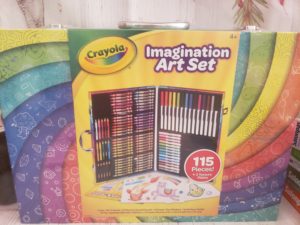 If you have a little one that loves to draw no matter what their age is they are going to fall in love at first sight with the Imagination Art Set.  This set comes with over 115 pieces.  From crayons to color pencils it has everything they need and even better in a great carrying case.  No more picking up drawing supplies from the floor and everywhere else they all fit back into this case easily and looks great.
My First Block Set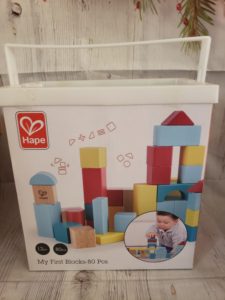 It's funny how a good set of blocks really never go out of style. My son had always loved building and when these showed up he was so excited.  They have a few different colors and different shapes so they can build what every their heart desires. I love that the lid is also a shape sorter He is learning his shapes while putting them away,. My First Block Set  comes with 80 block pieces in a variety of shapes and colors! These blocks will inspire hours of play and will encourage children to recognize colors and shapes as they build on their imaginations! (Age: 12 months + | MSRP: $16.99, Availability: Starting November, Retailer: Target exclusive)
Shape Sorter Xylophone and Piano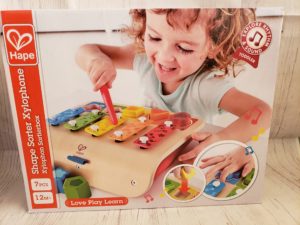 I have a little one that loves to make his own music.  This was such a fun interactive toy for him.  The Shape Sorter Xylophone and Piano encourages children to sort colors and shapes, and experience music by making wonderful Do, Re, Mi, Fa, So melodies! Each kit comes with five different brightly colored puzzle pieces that fit together to form a musical instrument. Match the puzzle pieces with their corresponding holes, and then press down or tap them with the included red baton to create sound. (Age: 12 months + | MSRP: $17.99, Availability: Starting November, Retailer: Target) 
Froggys Lair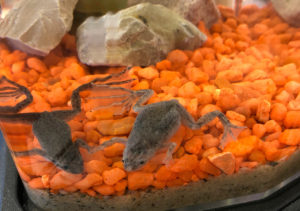 If you are like me and hone schooling right now this is not only an awesome Stem project its also a great way for them to learn responsibility.   He is actually keeping track of the days so he can feed them and spends a lot of time talking to them and watching them. Lucky for us Froggy's Lair has such quick shipping because the frogs were here the next day with everything we needed including a years worth of food.  They sent the whole Bio system and it was so easy to put together. See full review here
Think Tank Scholar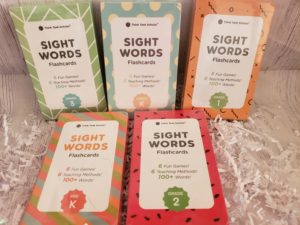 I love the idea of giving some great learning toys for the holidays.  Think Tank Scholar had sight word flash cards that can make learning fun.  Little guy is more of a visual learner and these are a perfect gift.  If you are homeschooling or online learning these can be a fun way to learn one day.  They offer  high-quality flash cards that support children in grades preschool through 6, including flash cards teaching the alphabet, numbers and counting, shapes and colors, first words, rhyming words, sight words for grades pre-K – 3, addition, subtraction, multiplication, and division.
Pea Pod Babies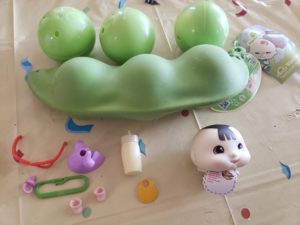 It's so funny Dylan had been really into baby's lately and then we get an e-mail about Pea Pod Babies and I knew he would love them.  Now back to these cute little babies.  I love that they come in a Pea Pod how cute of an idea is that  in each Pea Pod you will get three items so its a surprise in every pod.  You will get one baby, one piece of clothing and a baby accessories. How adorable. See full review here 
Mixy Squish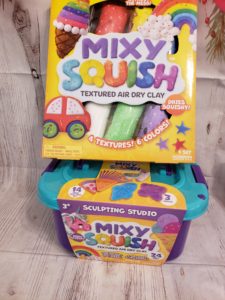 I am so in love with the Mixy Squish.  With these great collections your kids can create anything their heart can think of.  Then you just leave it out to air dry and they will have their collection forever.  Even better these dry light as a feather so you can use it to make ornaments and so many other items.  I love that if your kids want to do home made gifts you can buy these sets and let them create their own gift for grandparents and friends and there is not a huge mess to clean up.
Tonies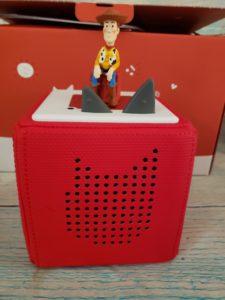 These are the little guy that are going to be working on your story with you.  Thats right ones we know and love.   They have a whole collection on characters that your kids are going to love.  They are magnetic and are easy to use so no fiddling around.   These little guys are going to help your kids transform into a new world , sing songs and even give them great story's to listen too. See full review here 
National Geographic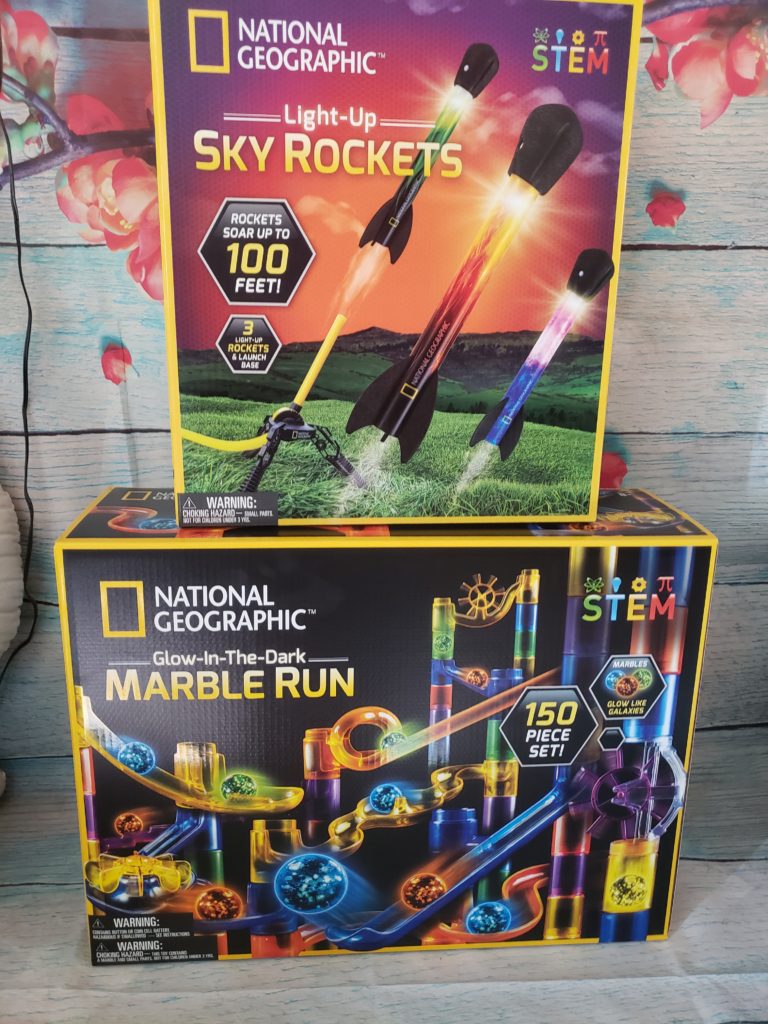 We are still doing the at home learning for know.  We are doing it a little different because online all day does not work for our little guy.  I sill want him learning, but I also want him to have some fun.  The National Geographic Stem toys are perfect for a fun day of learning. Think Blue Marble has a wide range of STEM toys that your kids are going to have a blast with and you will love that they are learning while they play. See full review here
Winning Moves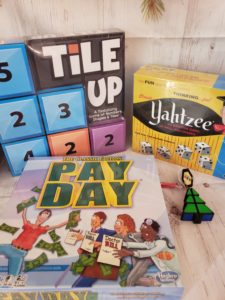 We love playing great board games.  We always have great family game nights ,so giving new board games is always a must on our list.   I love that Winning Moves has some of our old favorites and a few new favorites that are always a blast.  Even better they are at a great price and you can get them shipped right to your door.  Little guy love the Rubix Cube and this year they have a new design the Holiday Tree which he is going to fall in love with.
Teddykompaniet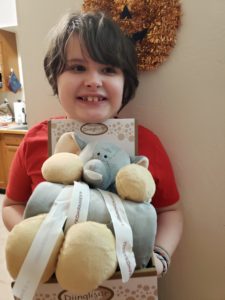 OMG how adorable are these little guys.  Little guy loved the Elephant with the blanket.  If you have a little one to buy for this holiday season this is the way to go.  My son has always loved cuddling, and this great set not only came with a new friend but also a soft blanket to take to be with him. Teddykompaniet has a few different plush to choose from each of them unique and a great sensory toy for any little one.
Crayola Scribble Scrubbie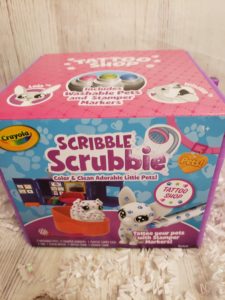 I love Crayola Scribble Scrubbies.  They have so many different ones you can even get a few of this size for last minute presents that you forgot.  I always have a few extra presents set aside in case of emergency.  These little guys come with their own tattoo pen.   Then after you decorate them just put them in the bath to wash them and you get to do it all over again.
Ask Einstein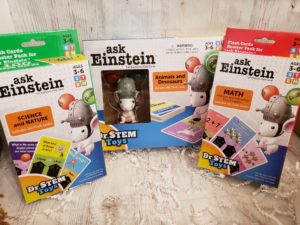 A ton of us are doing home schooling right now and Dr. Stem Toys Ask Einstein is the perfect fun learning tool to have at home.  They have a few different sets to choose from and my son thinks they are a blast. Place an electronic Einstein the mouse over the chosen answer and see if his enormous brain-scanning helmet lights up green for correct. Bonus sounds emit in celebration of the correct response. If a child chooses unwisely, Einstein's helmet flashes a red incorrect and sounds a buzzer. Suddenly facts and figures become an entertaining game. Kids can quiz themselves or have mom or dad assist emerging readers.
Tonies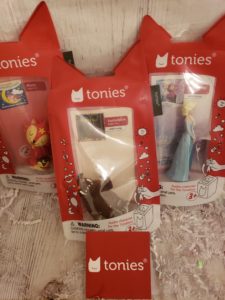 We introduced you to Tonies a few months ago and they have just released new charters and we love them.  When I hear they had a Frozen Else one I knew little guy would love it.  Tonies is an interactive box that will sing songs to you tell you story's and so much more.  I love that they are also built for rough play. This box can stand up to anything.
World's Smallest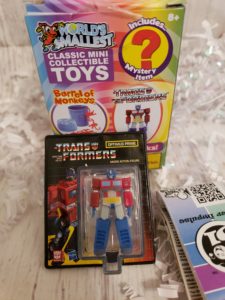 World's Smallest are the smallest cutest versions of all our favorites from when we were kids.  Better yet they actually work.  You can even play the World's Smallest board games.  They have a great collection and I want to collect them all.  World's Smallest are going to be a must for any Retro collector this year.
Wacky Packages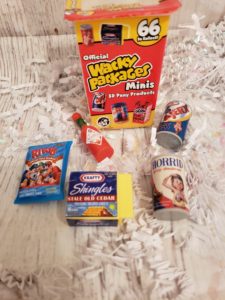 How cute are these for a stocking stuffer?  Wacky Packages are cute and I love that they are a surprise toy.  You can stick this right in the stocking and no wrapping needed. Wacky Packages Minis is a new line of hilarious, miniature, 3D products based on the classic stickers by iconic trading card company Topps. With silly and outrageous spoofs of popular household products,
Handstand Kitchen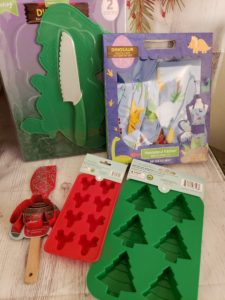 We love to bake in our family.  Little guy has really gotten into it during the lockdown.  Handstand Kitchen makes not only great items for baking, but also makes sets just for kids.  He loves having his own cutting board and knife.  I like that he can help and I don't have to worry about him hurting himself.   They even have a very cute Ugly Christmas sweater cookie cut out this year.  These are going to be so much fun to decorate.  If you are looking for your perfect baking accessories this year Hand Stand kitchen is a must.
Dragon Ball Super
We love collection action figures and the new collection from Bandai are amazing.  The Dragon Ball Supers are quality figures you can play with them or collect them and they would be the perfect add to any collection.  We got the COOLER Final Form and the SUPER SAIYAN GOKU (only at game stop) I love that he comes with an extra set of hand to make play time even more fun.
Tomagotchi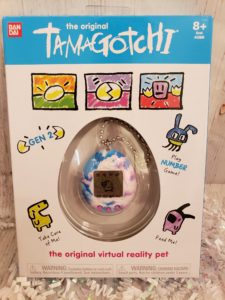 OMG, I Loved my Tamagotchi.  I had mine for months and it even went on my summer graduation trip with me.  These are the generation 2 you get your pet and once again be ready to take care of it, or you will lose it.  You have to feed them bring them to the bathroom and more.  I love that your little one will be learning while they play.   As most of us know taking care of a Tamagotchi is not easy and your kids will soon learn how much love and care go into it.
Lego Trolls World Tour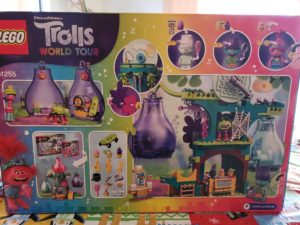 Trolls World Tour Legos are here and they are adorable.  If you have a little one like mine that loves Trolls and Legos then the Lego sets are going to be a huge hit this year.  As we all know Lego sets sell out fast so make sure to pick them up as soon as you see them.  Lego is also having a Black Friday Sale so don't miss out on the extra free bees.  This set is from DreamWorks and is so cute.  The Pop Village Celebration set comes with 380 pieces including some of your favorite trolls. I LOVE Tiny Diamond.
World of Zombies
Do you have a Zombie lover?  Little and I love them and the World of Zombies is perfect for us.  The stadium had 7 sporting events and includes 2 zombies.  For those of you wondering yes there are more to collect so you can collect them all and even hope to find some of the rare golden zombies.  They even had a Ball Park set you can get to go with your stadium.  Bandai's World of Zombies lets you step into a world where everything and everyone is a ZOMBIE! Each Zombie in the line comes from their own unique country with its own zombie twist. These are not your ordinary zombies… they are fun, have their own personalities but all of them love to compete in all sorts of sporting events. Collect them all!
TIPPIES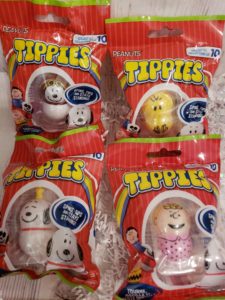 OMG when I was younger Peanuts were my favorite.  I always dreamed of having a dog like Snoopy.  These TIPPIES are to cute for words and they have a few different designs to collect. You can collect Disney or Peanuts and each one is adorable. At only 1.5 inches tall, they're compact as they are clever. Your new little buddies are big on personality. Tippies love company, so once you start, you'll want to collect them all. Turn playtime into Tippies Time – time and time again.
Buildzi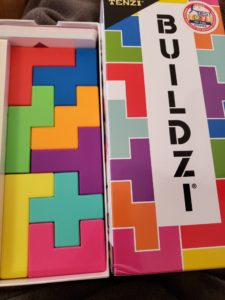 If your kids love building and solving puzzles then Buildzi is going to be a great gift this year.  I love that anyone ages 9-99 can play solo or in a group. This set includes 32 BUILDZI Blocks, 32 double-sided Tower Cards and 32 Block Cards. It can be for 2-8 players but it is also fun to play and challenge yourself.  This game will help your kids develop their brains and practice problem solving skills. Instructions to seven different ways to play, including Together BUILDZI, Team BUILDZI & Tower Card BUILDZI.
Snap Ships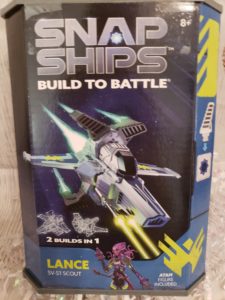 We had so much fun playing with the Snap Ships from Play Monster at Holiday of Play this year.  I got to watch a ton of influencers compete to make the best the fastest.  There are a few different ships to choose from and you can easily follow the directions to make the ship or you can make what your imagination can think of.  All the ships can work together.  The Snap Ships set for Lance includes instruction for two different builds that you assemble yourself and then engage in battle with real shooting weapon play! Lance SV-51 Scout is known to be fast and agile, and in the hands of a capable pilot such as Atam, the Forge's alien tech guru, it is almost untouchable. Add the mysterious UJU tech piece that's included, and you're sure to defeat the Komplex.
Pass Back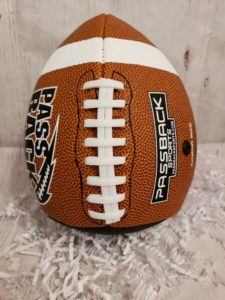 Now I was trying to figure out if this should be a gift for men or for kids, it really does fit both guides.  I decided to do for kids because of the way the world is right now a lot of our kids need to get some energy our, but they can not play with their friends.  The Pass Back is perfect I know my foot ball loving nephew would go nuts for it. They also have 3 different sizes so you can make sure to get the right for your kids age or even your husband. Unique design allows the ball to return to user when thrown against hard surface.  Increase passing/catching with unlimited reps in a shorter time. Feels just like a regular football allowing user to be ready for game time.
AXOL and Friends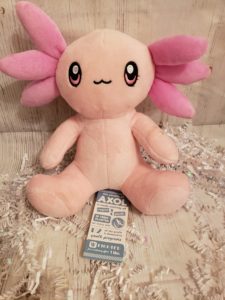 As most of you know we have LOVED AXOL and Friends for a long time now.  They now have an adorable new friend for your collection.  These are bottom heavy so they will sit perfectly and are the perfect weighted friend to cuddle with.  There weighted axol plush is made of recycled fabric and filled with glass beads. Weighing one pound, this sensory plush provides a calming effect proven to aid children with anxiety, adhd, and autism symptoms.  For every weighted axol sold we plant 10 trees, and half the profit goes to our youth programs. We have also launched a holiday donation program called #RandomAxolofKindness, in which people can join us in giving axol plushies to kids in need this year. You can read all about that at axolandfriends.com/randomaxolofkindness
Clean Age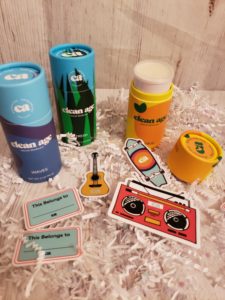 Now I know this is not really a toy, but it is a perfect stocking stuffer for kids.  Clean Age is a deodorant  products are made to specifically meet the needs of pre-teens and teens.  I love the containers and the smell is fantastic. Having a special needs son one of the hardest things is to get them to add to their care routine.  I   Love that my son liked the smell of Clean Age and it was not even a fight. Clean Age is a new brand launched by a 12-year-old. $12.99 for one pack; $32.97 for a 3-pack in assorted or single scents.
Roto Brain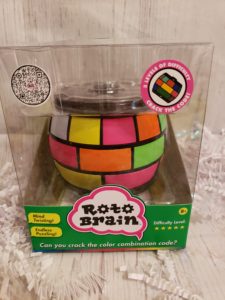 Looking to keep your little ones brain engaged or even your own.  Then you have to check out Roto Brain.  Roto Brain is a challenging 3D puzzle sphere designed to challenge minds from 8 to 100 years old.  This brainteasing puzzle enhances memory, critical thinking skills and tests consumer's IQ's.  Its endless color combinations keep users engaged and off electronic devices.  Roto Brain is the Rubik's Cube reinvented!
TWEE
Do you have a little one that loves drawing on the sidewalk?  My son has always loved it but his hands don't hold the other chalk to well.   Now there is TWEE it is not only adorable , but your kids can grab ahold of it easily.  TWEE is a women owned maker's studio specializing in handmade, small batch sidewalk chalk; showcasing the ordinary in extraordinary ways.  All TWEE products are eco-friendly and designed to perfectly fit little ones' hands, helping to increase a child's grip strength and fine motor skills while encouraging creative play and imaginative making.
Kess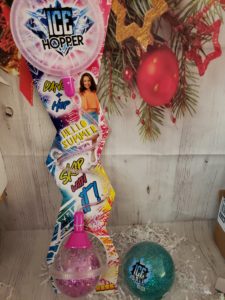 When we went to NYTF this year I LOVED the Kess booth.  It is a kids sensory dream in there.  They have so many different ball filled with glitter Ice Ball, Spiders for Halloween and so much more.  The Ice Hopper was such a blast from the past that I knew my little guy would love.  I also love that is will get him up and moving while we are all staying in the house.  They all come in different colors and are the perfect gift and stocking stuffer for the kids this year.
Grace's Rockin' Roll Adventure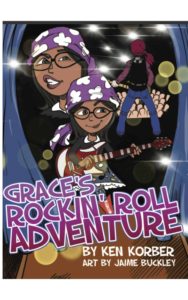 Grace's Rockin' Roll Adventure, starring Steven Van Zand, follows the adventure of Grace and friends as her class wins a prize to attend a concert where Little Steven Van Zandt's band is playing. At the end of the concert, Little Steven Van Zandt gives her an electric guitar which inspires her and her friends to learn about rock and roll and to become a Rock and Soul musician herself.
Gujo Adventure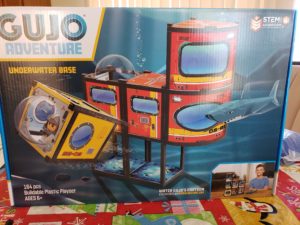 We got to see the Gujo Adventure in action at the Holiday Of Play and I fell in love.  If you have a little one that loves to build and use their imagination then the Gujo Adventure is a must.  They can follow the direction if they want or they can build anything they can dream of.  They are easy to snap together so even my little guy can do it with ease. The building sets that combine artistic panels with connectable plastic pieces that link together in various ways, giving kids the ability to customize each set based on their creativity. The line includes a variety of building sets starting at $20 up to $60 for the Mars Mission Rocket which stands nearly 30-inches tall! For ages 6 and up. Be quick if you want to buy they are already selling out everywhere.
Mad Mattr
We are always looking for great sensory gifts for little guy.  The truth is when we finally find some they are normally selling out quick.  So if you are looking make sure to stock up on Mad Mattr quick.  When I do find some he will like I like to buy a few sets so we are stocked up.  I love that these are not only great sensory fun, but they also come with molds for more fun.   The Burger Activity set has to be one of my favorite.  My little guy loves fries (yes I know what kid doesn't) lol.  The Mattr is fun to play with you can stretch it mold it and play over and over. Better yet clean up is so easy it does not stick to anything I LOVE that.
Snowman penguin from MINISO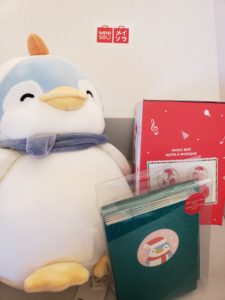 Me and little guy always love getting a new cuddly friend for the Holidays.  I have a collection of some special guys I have had for over 30 years and the Snowman penguin from MINISO will now be part of the collection that goes out every year.  This little guy is not only cute, Cuddly but affordable.  You can get a few for present or even decorating and you will not break the bank. MINISO has a holiday collection that your family will love.  They have stuffed toys, ornaments, greeting toys, and even mugs.  You can cross quite a few people off your list with this one stop shop this year.