We got these awesome National Geographic toys free in exchange for an honest review.  Al opinions are our own.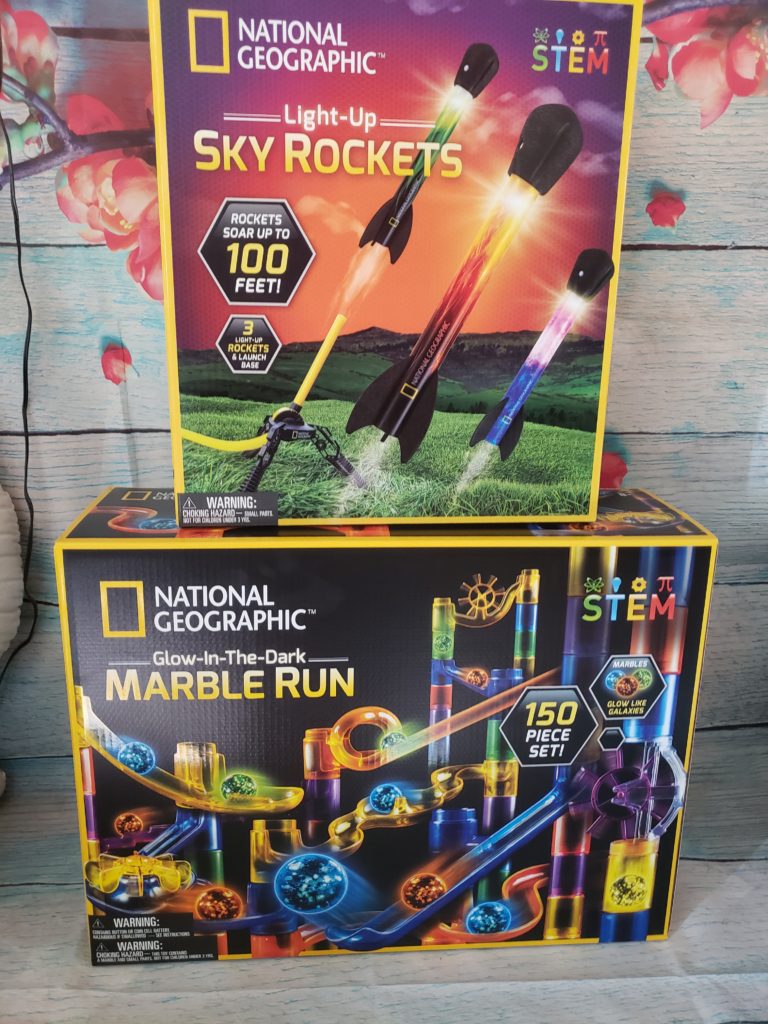 We are still doing the at home learning for know.  We are doing it a little different because online all day does not work for our little guy.  I sill want him learning, but I also want him to have some fun.  The National Geographic Stem toys are perfect for a fun day of learning.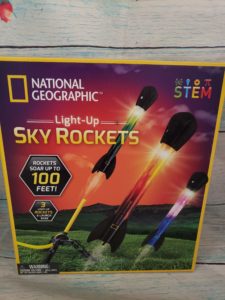 The Light Up Sky Rocket is great for a little physics lesson.  This was also easy for my little guy to use.  Just stomp on the base and watch it go.  Of course there is a little more to that, but little guy likes to learn step by step.  I love that we can use this over and over again and we can learn a little something new every time with the rocket learning guide that comes with it.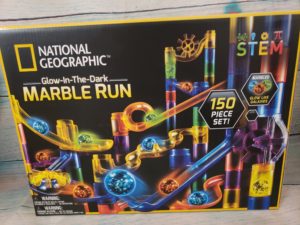 The Glow In The Dark Marble Run was also a blast for little guy.  Best part this comes is 3 different sizes so no matter what level your little builder is they have the perfect set for you.  I love that you can also buy another set of the marbles.  I know that my son is going to keep them all and I can have a few to play with again next time we play.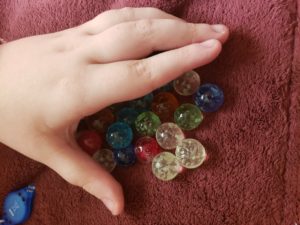 Don't forget to check out all the deals they are having on Amazon prime Day 🙂