We got these Pea Pod Babies free in exchange for an honest review all opinions are our own.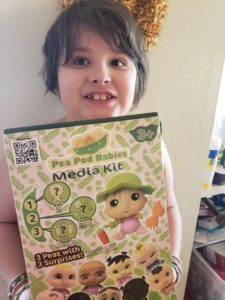 It's so funny Dylan had been really into baby's lately and then we get an e-mail about Pea Pod Babies and I knew he would love them.  How you like his hair its the Covid cut lol.  Now back to these cute little babies.  I love that they come in a Pea Pod how cute of an idea is that  in each Pea Pod you will get three items so its a surprise in every pod.  You will get one baby, one piece of clothing and a baby accessories. How adorable.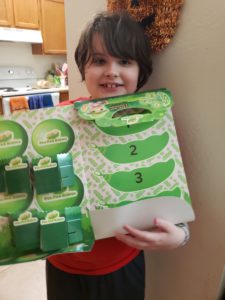 I love these for the holidays you all know I love giving surprise toys no wrapping needed the surprise is inside the toy.  They are for ages 3 and up, and there are over 24 babies to collect.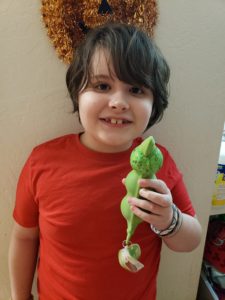 Move over carrots, peas are being preferred by kids with the rollout of Pea Pod Babies ($11.99).  Inside each soft silicone peapod rest three pods – one containing a mystery baby doll, one filled with a complete outfit, and one holding accessories and a birth certificate. Kids won't know which baby they are adopting until they pop it open. Boys and girls enjoy caring for their baby, even (or especially) when they squeeze baby after a bottle feeding as it spits it back out!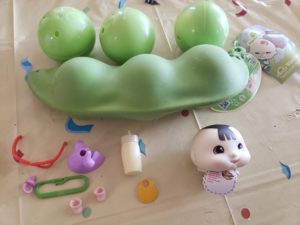 Don't forget to check them out on Social Media
https://www.facebook.com/ThinAirBrands/
https://www.instagram.com/thinairbrands/
https://twitter.com/mikesearls
 The babies have their own webisodes on YouTube!
~ Thin Air Brands YouTube Channel – https://www.youtube.com/channel/UChCky-sT0ThK8vsfU2KFi0Q