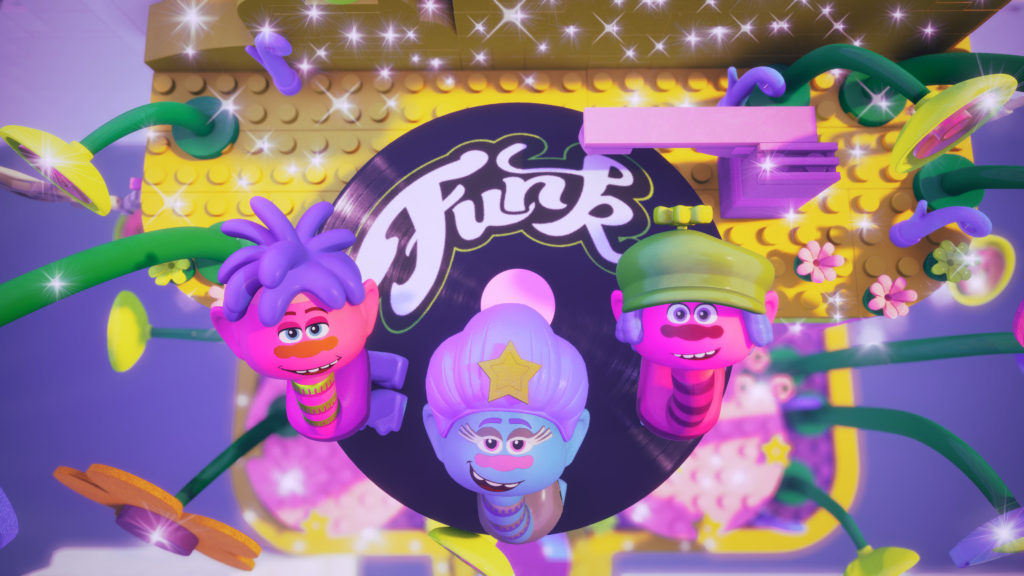 Featuring the Hit Theme Song, "Just Sing" + LEGO® Versions of all the Beloved Characters
The music video, which features the film's hit theme song, "Just Sing," marks the first time that original characters from the film—including Delta Dawn, Prince D, King Trollex, Trollzart and others—are featured as LEGO® versions of themselves.LEGO® building sets, inspired by the hit animated film, are available at retail outlets for the holidays, featuring minifigures of beloved characters including Poppy, Branch, Barb, Tiny Diamond, Cloud Guy and many more.
Peacock Kids YouTube Channel: CLICK HERE
November 9 (8 am PST)
Anna Kendrick and Justin Timberlake return in an all-star sequel to DreamWorks Animation's musical hit: Trolls World Tour. In an adventure that takes them well beyond what they've known before, Poppy (Kendrick) and Branch (Timberlake) discover that they are but one of six different Troll tribes scattered over six different lands and devoted to six different kinds of music: Funk, Country, Techno, Classical, Pop and Rock. Their world is about to get a lot bigger and a whole lot louder. Trolls World Tour is directed by Walt Dohrn, who served as co-director on Trolls, and is produced by returning producer Gina Shay.