We got the Tonies free in exchange for an honest review all opinions are our own.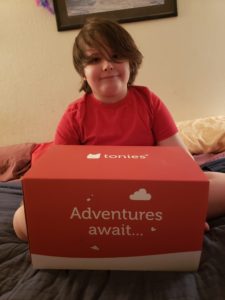 I have to admit I had not idea what to expect when this first showed up I knew it was in an cute box , but other then that I had no idea.    Then we opened the Tonies box and from the first look I knew it was going to be a hit. Then I opened the little side box and little guy went nuts.  Is the Simba no it could not be,  But yes it was.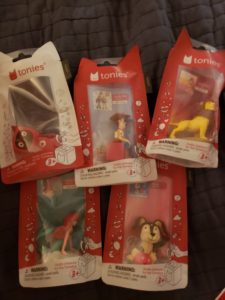 These are the little guy that are going to be working on your story with you.  Thats right ones we know and love.   They have a whole collection on characters that your kids are going to love.  They are magnetic and are easy to use so no fiddling around.   These little guys are going to help your kids transform into a new world , sing songs and even give them great story's to listen too.
The Toniebox is an imagination-building, screen-free digital listening experience that plays
stories, songs and more. It comes to life when paired with our whimsical collection of Tonies:
hand-painted characters with stories to tell, worlds to explore and songs to sing along with.
Each collectible character magnetically attaches to the Toniebox, making it simple for little
listeners to control their audio adventures.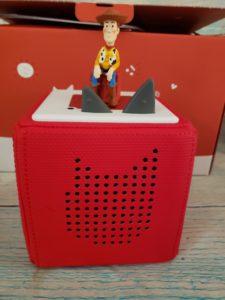 Wondering where you can get your own.  No worries we have you covered head to the links below to start shopping .
Tonies.com, Target.com, and Amazon.com, brick and mortar shop at FAO Schwarz