We got the Swan Princess 25th Anniversary Blu-ray to review all opinions are my own.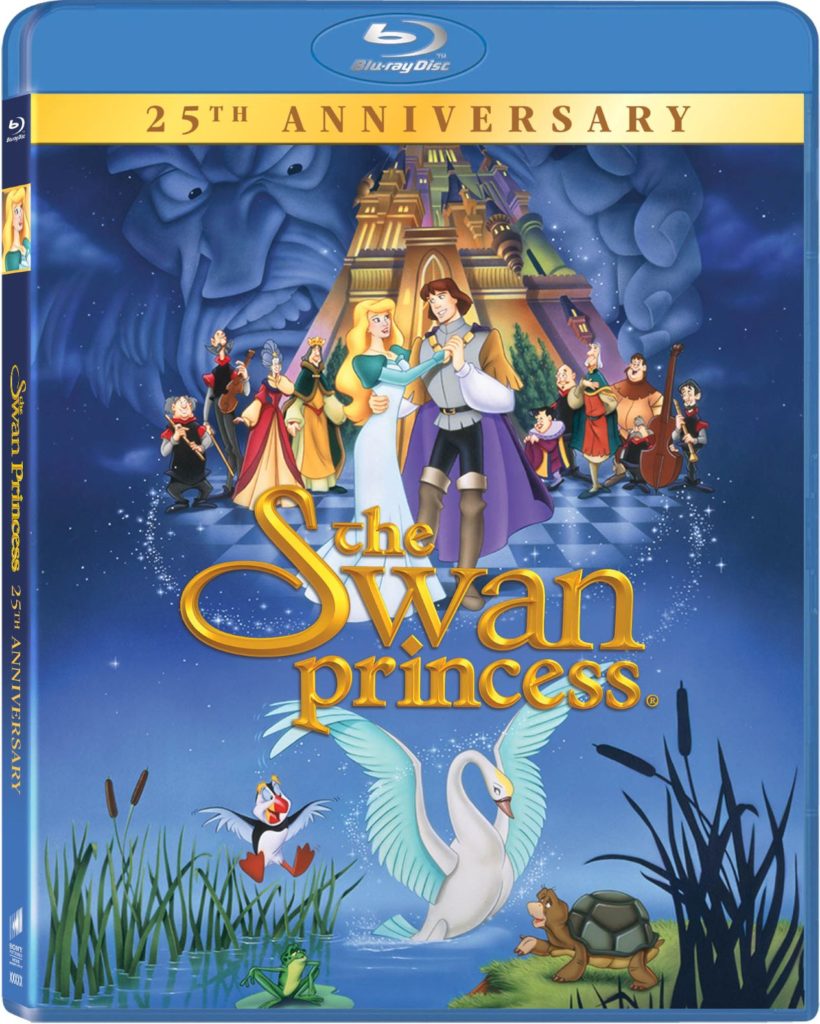 The Swan Princess 25th Anniversary is here and we are so excited.  If you have not seen this beautiful movie yet then you are missing out.  When Princess Odette is turned into a swan by and evil sorcerer's spell her animals friends come to help protect her.  Of course there is nothing they can do to help with the curse only true love can break that spell.
Now as you all know I am an animal lover so it's like this musical was made for me.  When Odette and her friends are staying safe and even having a little fun in the enchanted lake I was in heaven.  These are the friends i need in life.
This Blu-ray  also has some great extras
-Looking back at 25 years of The Swan Princess
-The Swan Princess: The Original Making of
-5 Sing-Alongs
fun Halloween printable activity page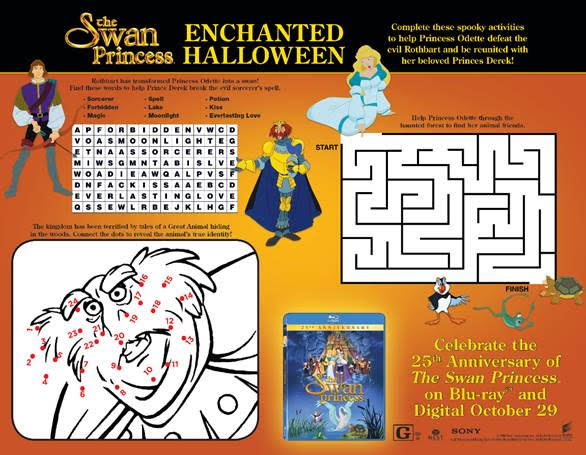 Don't forget to also check out the Swan Princess Kingdom Of Music