We got our Puffin and Movie from Sony Pictures Home Entertainment All opinions are own own.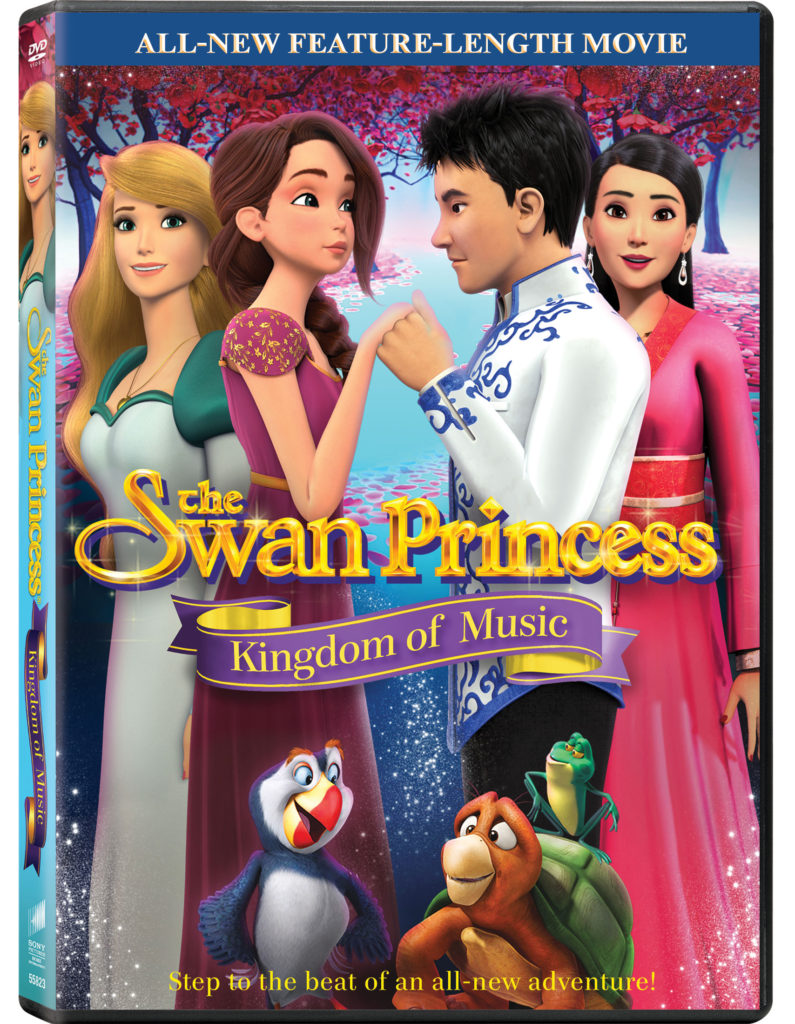 That's right all, it's coming and your kids are going to go nuts. DVD and Digital today August 6 from Sony Pictures Home Entertainment.  To join in on the fun this year me and Puffin went on some great adventures together.  Just like he did with the Swan Princess.  Make sure to follow along on Instagram to see all our adventures 🙂
We start off meeting great new Royals Princess Mei Li and her brother Prince Li.  Prince Li is chosen to sing at a competition but Mei Li needs to get there to find the help she needs.  Mei Li is trying to save her loves life.  He has been cursed to be a dragon except for a very short time every  day when they get to talk.  She thinks the Swan princess can help.  When Odette and Derek try to help her save her true love is when the true adventure starts.
Odette and Derek try their hardest to remember how they broke the spell to help Princess Mei Li. When it does not work they have to find new ways to break the spell.  While all this is going on Princess Alise's birthday is coming up and the singers are trying to win a spot to sing at her coming of age party.  She is hoping Prince Li does not win and being her fun, crazy and not always princess like self is getting in trouble. Everything might change due to a harp and an apology. How will Lucas take this new news?
Some times the biggest sacrifices come from the most unexpected people.
The music in this movie was amazing. Every song was beautiful and perfect.
The only thing I would change with this move is, I really think it needed more Puffin. The camera just loves him.
See below for some of our adventures and make sure to get your very own Swan Princess friends for your adventures.
Don't forget to also check out the  25th Anniversary Edition that is coming out in October.
In the newest film in the series, THE SWAN PRINCESS: KINGDOM OF MUSIC, our favorite princesses are back in an all new feature-length musical adventure. Princess Odette is hosting a music competition to celebrate Princess Alise's birthday.  The winner will sing at her grand birthday ball! Prince Li of Cathay has entered, but his sister Princess Mei Li has stowed away on his ship to seek help from Odette and Derek for Chen, who has been cursed to live as a dragon. Lucas and Alise are reunited but Prince Li's arrival makes Alise doubt her feelings. While Li and Lucas fight for Alise's heart, Derek and Odette try to help Mei Li and Chen break the curse. Who will win the music festival and will Chen ever be free from his curse?
Included with the Kingdom of Music DVD are interactive sing-alongs featuring two all-new toe-tapping tunes from the film and a behin