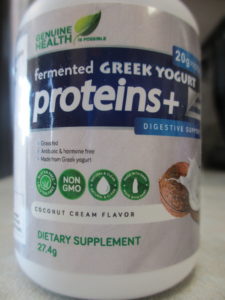 Genuine Health has a wide range of products that we have been testing out for the last few weeks.  I have come to depend on a lot of them.  One of those products was the fermented Greek Yogurt proteins.  I added this to my daily smoothie and loved it.  It mixed right in and I did not even have to use sugary juice to make it taste good.  Of course, I am sure I will add it with a little orange juice one of these days.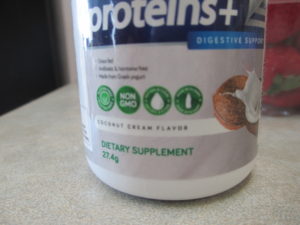 I loved that it blended right in and did not leave a gritty taste in my mouth.  For woman, Greek Yogurt can be a must in our life.  When I added this to my smoothies I was full for hours.  I love that I was not snacking all day long.  The 20 grams of proteins in this will help keep you full longer.   This is a great product to help with your digestive support. I love working on my health and weight loss from the inside out.  I am also excited when I can find a great tasting product that will help me with my goals.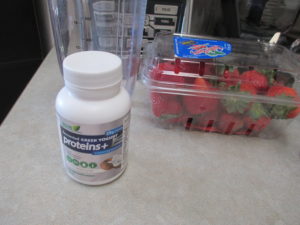 I am excited for this product and for one of our readers to get the chance to try it.
I got these free to try in exchange for an honest review
Want even better news one lucky U.S winner is going to get the chance to try these for themselves.  Enter below for your chance.