If you're a parent, there's every chance that you don't always have time available to devote to exercise. The good news is that it is possible to get fit fast, provided that you choose the right types of exercise and options that will suit your lifestyle. There is no universal plan that will suit every mom, and it may take you a while to find a workout system and regime that suits you. If you want to get fit, but you don't have a lot of time available, here are some tips that may come in handy.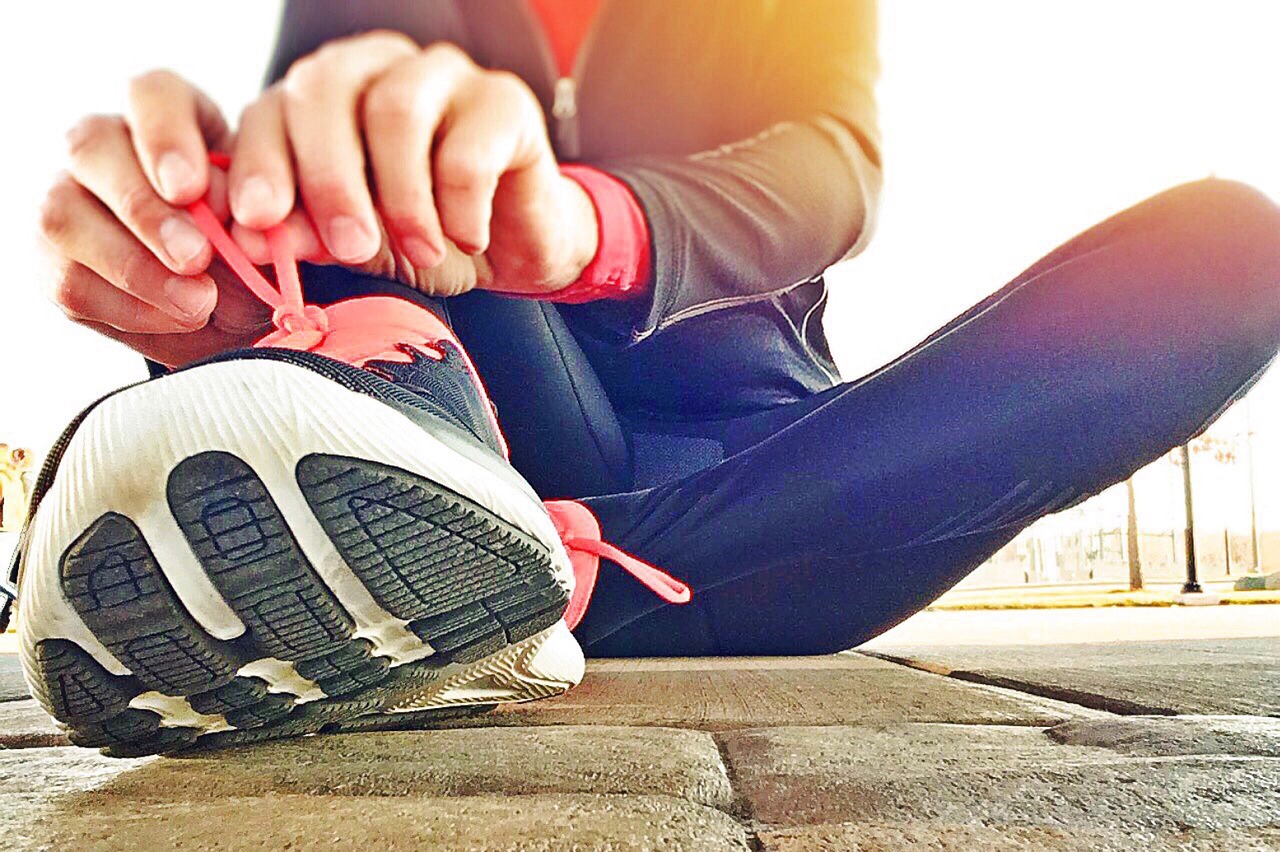 Image credit https://pixabay.com/en/run-workout-fitness-exercise-1290022/
Working out at home
If you have kids of any age, it can be difficult to find the time to leave the house, especially if you don't have a sports center, a pool or a gym nearby. Once you've added the journey time to the workout session, you need to have entire afternoons free, which don't come around very often. Working out at home is an alternative, which will save you time, and enable you to train without having to organize childcare. There are various options open to you. You can either invest in some equipment and make your own mini fitness studio, or you can follow DVD or online workouts. For most, all you need is a couple of light weights, and a mat.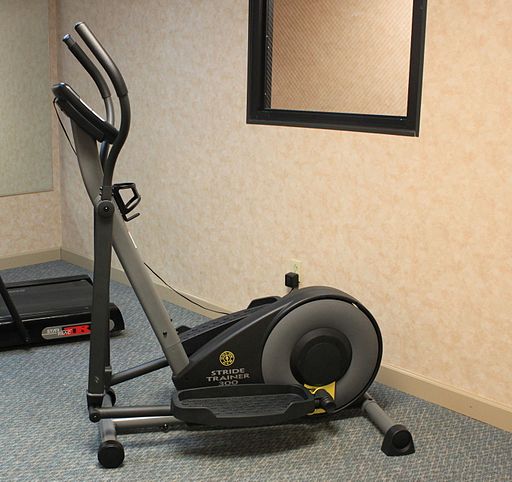 Image via https://commons.wikimedia.org/wiki/File:Gold's_Gym_Stride_Trainer_300_Elliptical.JPG
Being more active with your kids
Exercise offers a host of benefits for both adults and children, so try and encourage activity from a very young age. Get out and about with the kids. Even if you only go for a walk for half an hour or a gentle bike ride, it's good to get some fresh air, and you'll be burning calories at the same time. Leave the car behind and walk to kindergarten or school or take your bikes out. It's also worth looking into classes you can do with your children. This is a growing industry, and you may be able to find classes like stroller workouts in your local area.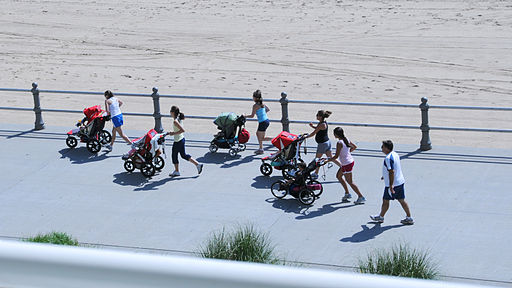 Image sourced from https://commons.wikimedia.org/wiki/File:Attack_of_the_stroller_Moms_(4665101120).jpg
Trying more intensive activities
If you don't have time to spend an hour at the gym jogging on a treadmill, but you want to to get in shape, try more intensive activities. This way, you can hit your daily burn in a much shorter time. If you're used to sports like swimming or you usually go for a jog while the kids are at school, swap these activities for fast-paced workouts like high-intensity interval training, kickboxing, Zumba or spinning. In half an hour, you'll have burned more calories, and your training won't eat into your days as much. If you do want to try intense exercises, it's always advisable to seek advice first. Work with a personal trainer or speak to a doctor online using a service like Babylon Health.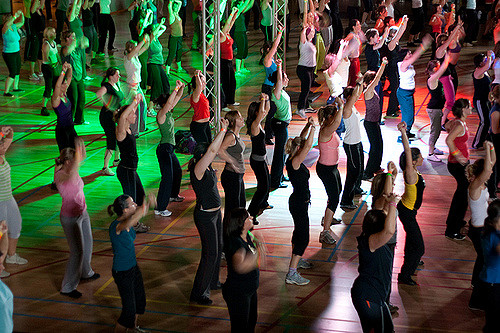 Image courtesy of https://www.flickr.com/photos/schoeters/3611521865
Time is a luxury for many parents. If you have a hectic lifestyle, and you can't find time to exercise on a regular basis, it may be worth considering making changes to your fitness regime. You could try working out at home or involving your kids in your exercise plans. Another possibility is switching up the kinds of exercises you do. Replacing an hour-long jog with a 20-minute intensive aerobics session will save you time and increase your fitness faster.