Unleash your inner child with a limited-edition 8-inch Kidrobot Dunny featuring original artwork by Joe the Doodle Boy!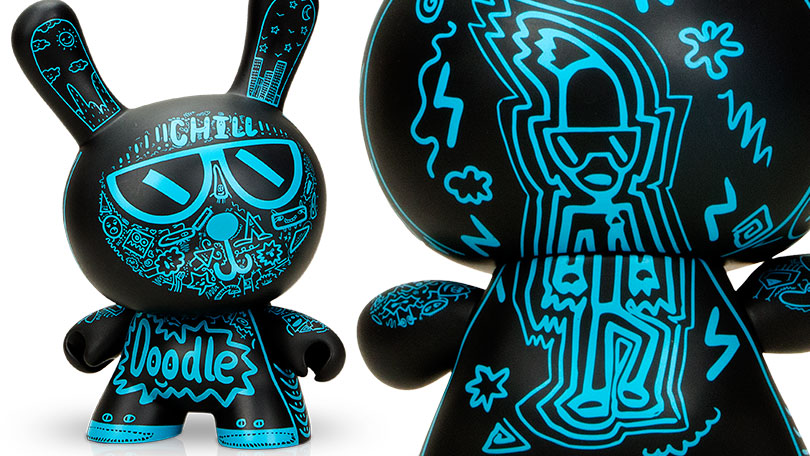 Joe Whale, known worldwide as The Doodle Boy, teams up with Kidrobot to create the newest Loot Launcher, The Doodle Boy Dunny! This special collaboration between Kidrobot and The Doodle Boy is an exclusive Dunny that fans and inspiring doodlers won't be able to get anywhere else.
The Doodle Boy has been a media sensation with his wonderful and whimsical doodles that he creates to make himself and others happy. Joe explains more in the media alert below. Back this limited-edition Doodle Boy Dunny on Loot
The 8" Doodle Boy Dunny will ship Fall 2020 and will cost $59.99 plus shipping and handling. Supporters will only be charged once the Dunny has met or exceeded its goal of 300 backers by May 24. Hopefully, you will enjoy this special edition Kidrobot Doodle Boy Dunny by Loot Launcher I designed – I also hope it makes you smile!
To back their specially designed Loot Launcher Doodle Boy Dunny, please visit: https://loot.cr/kr-doodleboy