Another Epic May The 4th be with you for Star Wars this year.  We are so excited that "STAR WARS: THE RISE OF SKYWALKER" COMES HOME TO DISNEY+ ON MAY THE 4TH.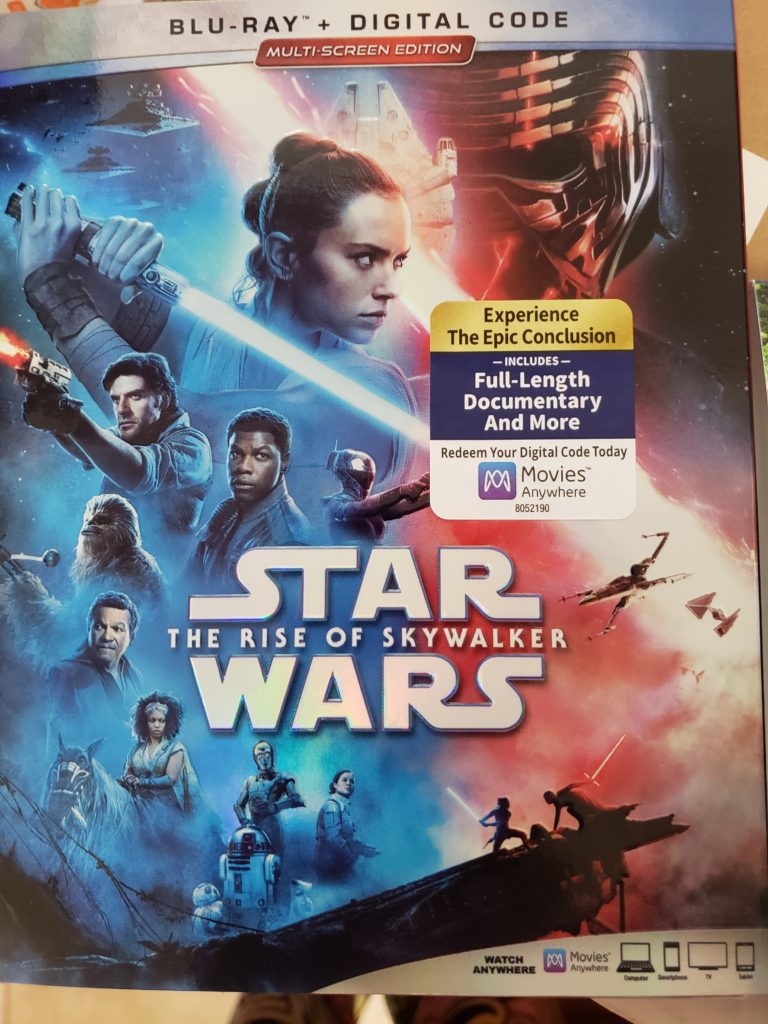 The Rise Of Skywalker was an amazing addition to the series.  We have watched it over 10 times now and we are still finding new little things each time we watch it.  We are going to go on the adventure to see who is the ultimate.  Who will go to the Dark side for good who will go get to tap into the force for the good.  It was amazing with fantastic twists and turns from the start.
"Star Wars: The Rise of Skywalker" is directed by J.J. Abrams and produced by Kathleen Kennedy, Abrams and Michelle Rejwan. Callum Greene, Tommy Gormley and Jason McGatlin serve as executive producers. The screenplay was written by Chris Terrio & J.J. Abrams and the story is by Derek Connolly & Colin Trevorrow and J.J. Abrams & Chris Terrio, based on characters created by George Lucas.
"Star Wars: The Rise of Skywalker" joins Disney+'s May the 4th line-up including the premiere of the eight-episode documentary series "Disney Gallery: The Mandalorian," and the series finale of the award-winning animated series "Star Wars: The Clone Wars."
In addition to new content offerings, Disney+ will also honor the artistry of Star Wars with a week-long concept art takeover on the service. Like a commemorative gallery, each film and series' artwork will be updated on May 4th to feature its original concept paintings. From "Star Wars: A New Hope" to "The Mandalorian," the updated art will feature work from celebrated artists such as the legendary Ralph McQuarrie and Academy Award-winning artist, author, and production designer, Doug Chiang. On the Disney+ home screen, the animated "Star Wars" brand tile, viewable on web and connected TV devices, gets upgraded with a new animation that honors the signature hyperspace jump. For more information and/or to sign-up for Disney+, visit:disneyplus.com/welcome/star-wars.
In the Netherlands, the movie will launch on Disney+ on May 5 due to the Memorial Day holiday.