Folding Bamboo Bed Tray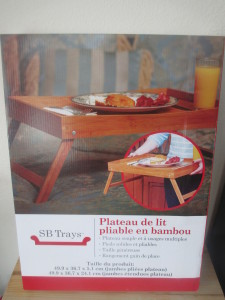 I had been looking for a good bed tray for awhile.  With all the time me and hubby get stuck in bed either from his back going out or from me ending up in the hospital it really does make things easier.  It's so hard to hold a bowl of soup while lying in bed.  Not to mention all the other things you need for the day if you are stuck there not moving.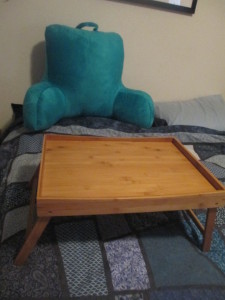 This bamboo bed tray was very sturdy on the bed I did not have to worry about everything falling.  I also loved that it folds up smaller so I can store it between the table and bed.  I did not have to find a big space to stash it in when we were not using it.  My son fell in love with it.  We had movie night cuddled up under the covers and he had a place to put his juice and his popcorn.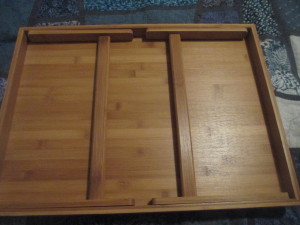 This tray is assembles in the box so you don't have to put it together.  It also has a very simple design so it will match any décor.  I was very pleased with this tray and would recommend it to everyone.
I would like to note all though I was given this product free to try all opinions are my own I will always be truth-full with you guys.