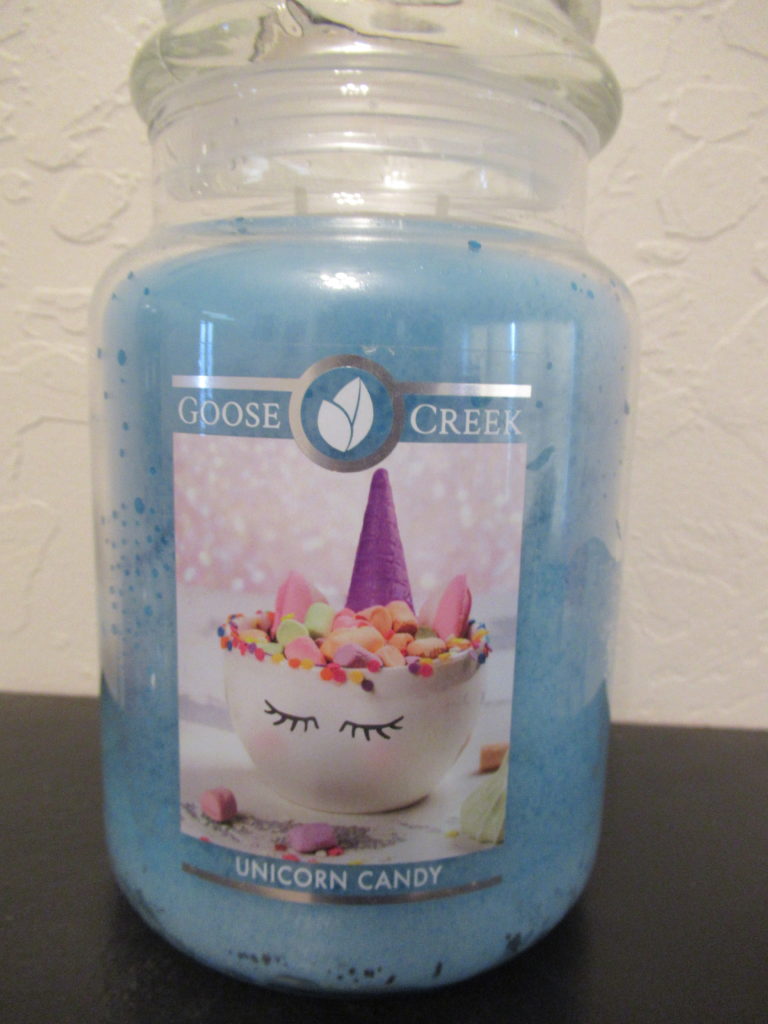 As you all know I LOVE Goose Creek Candles.  They have some fantastic scents and the candles last forever.  I love that each season they have a whole new line of candles for me to enjoy.  This spring they came out with one that is going to be a perfect Easter basket present for the girl in your life Unicorn Candy.
This has a very sweet candy scent and the candle its self is so cute.  I love anything Unicorn but this is was perfect.  I love that this jar is also very cute so when the candle is gone I am going to use it to store some office supplies.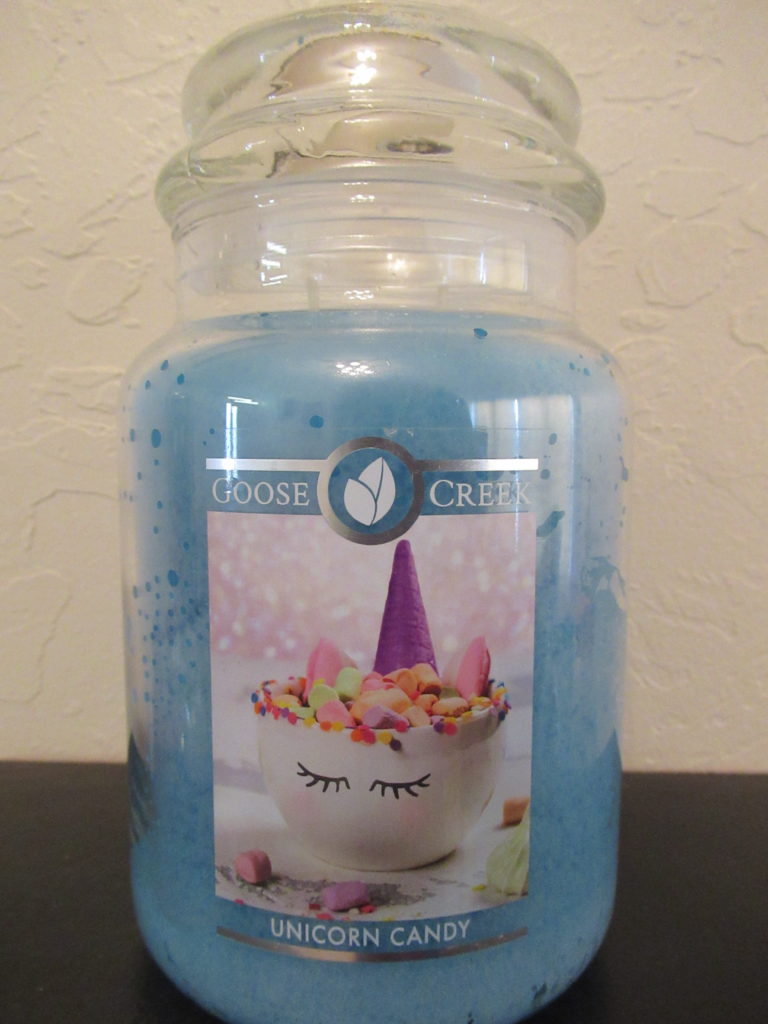 Goose Creek has a wide range of scents, they have large candles, melts, tea lite candles and more.  The prices are fantastic and they wed site is so easy to use.
They also have fantastic sales you will not want to miss out on.  There is nothing better then coming home after a long day lighting a fantastic smelling candle and chilling out for a little mental break.
I got this free in exchange for an hones review