Most of us have been unable to get away for a while now, and that means we're counting down the days until we can head off on our next family vacation. Of curse, many of us also have some trepidation about doing so, not just because go the pandemic, but because family vacations can sometimes descend into chaos! I can't help you with the pandemic, but I can give you some very effective family vacation survival tips to make that side of things a little easier for you…
Get everyone involved
If you get everyone involved in the planning of your next family vacation, there are likely to be fewer arguments, fewer frustrations born out of boredom, and more fun family times. Why? Because if everyone has a say everyone feels invested in the vacation, and even if they aren't enjoying a particular aspect, they know that they won't have to wait too long for their own turn. Family vacations should be fair if they are to be enjoyable for everyone.
Choose a family-friendly location
If you're traveling with the family, you need to be very careful about the location you choose. Heading off to a private island in the Caribbean may seem like a dream come true for you, but if there's nothing to do but sit by the pool or have a spa treatment, the kids are going to hate it and you aren't going to get the relaxing vacation you wanted. It is, then, a good idea to choose a location that as quell as having great restaurants, museums and spas for the adults, also has lots of attractions for children, and maybe even a kid's club where they can hang out and have fun with people of a similar age. That way, you all win.
Stay in an apartment
Instead of staying in a hotel, you should consider renting an apartment for the duration of your vacation. If you go to the same place every year, you may even want to consider buying a vacation home like the one at Kinrara residence. Why? Because if you stay in an apartment, you have more control over your environment, You don't have to deal with the kids being woken up by the noisy guests in the next room; you don't have to break your routine because breakfast, lunch, and dinner are served at set times; you don't have to worry about the kids embarrassing you at the front desk. It just allows you, and the whole family to relax more, and that is exactly what you need to do on a family vacation.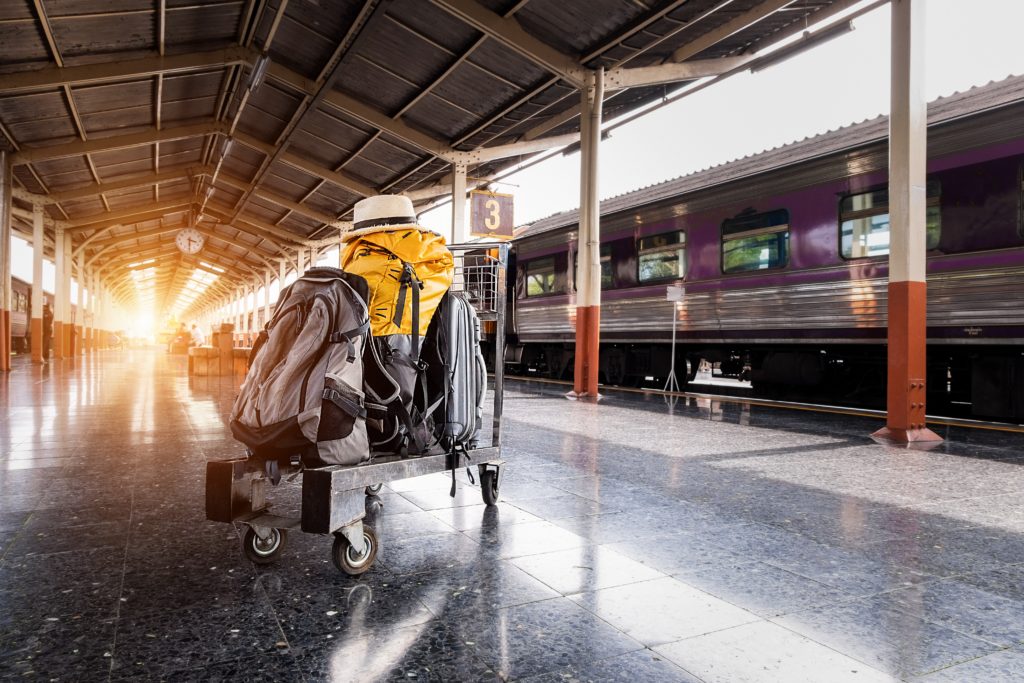 Pack plenty of entertainment for the trip
One of the worst parts of going on a family vacation is often the trip there. The kids get bored and restless and start acting out much to the embarrassment of their adults. The good news is, you can minimize the chances of this happening by packing lots of fun things in your carry-on. Older kids will love an iPad loaded with lots of fun movies and TV shows, while younger kids will be kept busy with coloring books, travel-sized board games, and even their favorite soft toys. The key is to take enough small items to keep them going for the whole flight, so when they get bored with one thing, you can swap it for another.
Travel overnight
Another way to minimize in-flight issues is to book overnight flights. That way the kids can sleep as they usually would and they will be fr less likely to get upset, annoyed, or start tantrumming. It isn't a fool-proof system, but more often than not, it will work.
Tag the kids
Keeping track of the kids can get tough on vacation, and pretty much every parent has experienced that sinking feeling that comes when your child moves out of your eye line for even a second on vacation. These days, you can get a number of great tracking devices, which you can put on your children so that you always know where they are. If they step out of sight, simply check your phone for their location and get them right back!
I hope these simple family vacation survival tips will make your next family vacation a much easier and more enjoyable one. We all deserve to have a decent break in the coming months and years, and it really is possible to do just that, even if you are bringing the whole family along for the ride.