We got out Lady Title free in exchange for an honest review all opinions are our own.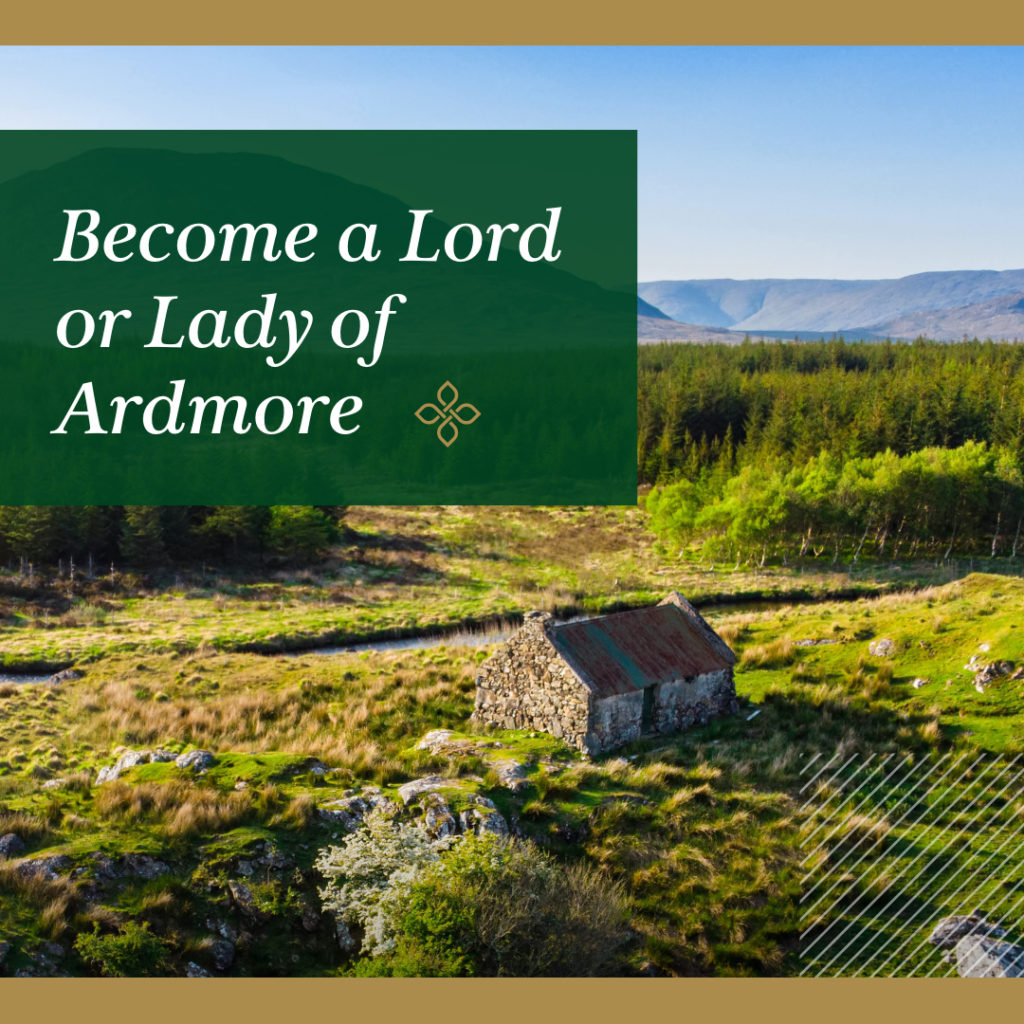 I love Highland Titles,   I have always wanted to be a lady.  During Valentine's  I got my Scottish title and I loved it.  This is not only a great gift for yourself, but a perfect gift for anyone in your life.  I love telling hubby to call me Lady Tabby.  Now they have a awesome promotion going on for St. Patrick's day.  
Celtic Titles, which provides the everlasting gift of an Irish title of Lord or Lady in exchange for souvenir plots of land on its Slievekirk Wood estate in Ardmore, Ireland.
In honor of its launch, Celtic Titles will offer those born on St. Patrick's Day (March 17) with one free plot of land in Ardmore, Ireland, along with the accompanying Lord or Lady  title, while supplies last.* In order to receive their free plot and title, qualifying participants can reach out to ireland@celtictitles.com with proof of their birthday and a valid U.S. shipping address.
The Celtic Titles gift is all about land conservation. Slievekirk Wood is already home to a number of species, including red squirrels, red deer, bats, bees and butterflies. The woodland is predominantly birch, with some oak and Scots pine also present. With the priority of eco-conservation initiatives increasing across the globe, Celtic Titles offers a new approach to Irish land conservation by selling small plots to help fund the rescuing of woodlands, tree planting, maintenance and acquisition of land at risk of development – ensuring it cannot be purchased or developed.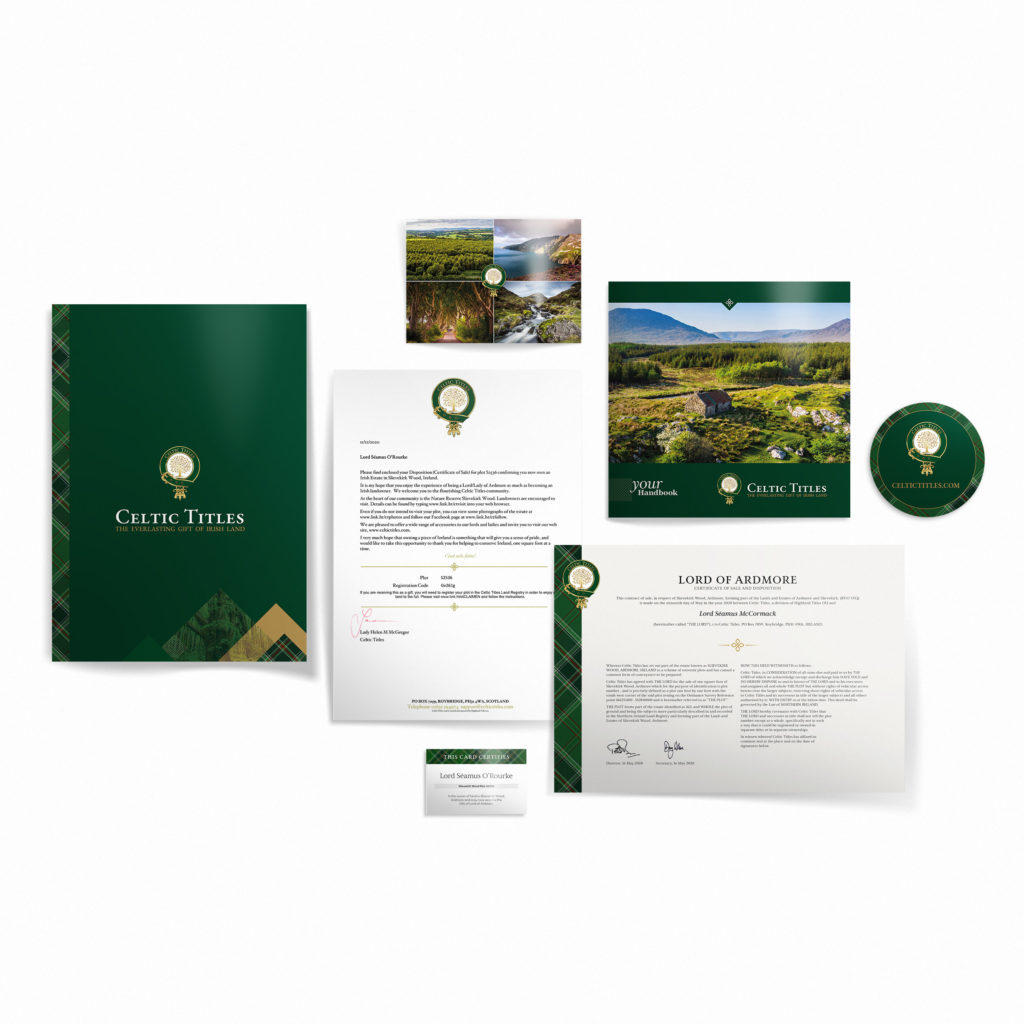 Each qualifying submission will receive:
The courtesy title of Lord or Lady of Ardmore
One square foot plot of land in Slievekirk Wood, Ardmore
Gift pack containing a presentation folder, personalized certificate, information booklet and plot ID card
Celtic Titles' traditional plot sizes are one square foot and are available for purchase starting at just $60.00. Celtic Titles also offers a Couples Package, which offers 2 x 1 square foot adjoining plots for couples starting at $90.00. This package also comes with two names and two titles on one certificate. Upon purchasing a plot of land, the buyer is then granted the courtesy use of Lord or Lady of Ardmore.
For more information on Celtic Titles and this offer, please visit CelticTitles.com, or likes us on Facebook.
*Submissions will begin on Wednesday, March 17 at 8:00am EST
*No purchase necessary.
*Participants must register by emailing ireland@celtictitles.com 
* Participants must provide a valid U.S. ID and shipping address.
*Void where prohibited.
*Cannot be combined with any other offer.
*Limit one redemption per participant.
*While supplies last.